FEATURES
The Revolutionary Free Jazz of Irreversible Entanglements
By Zoe Camp · April 02, 2020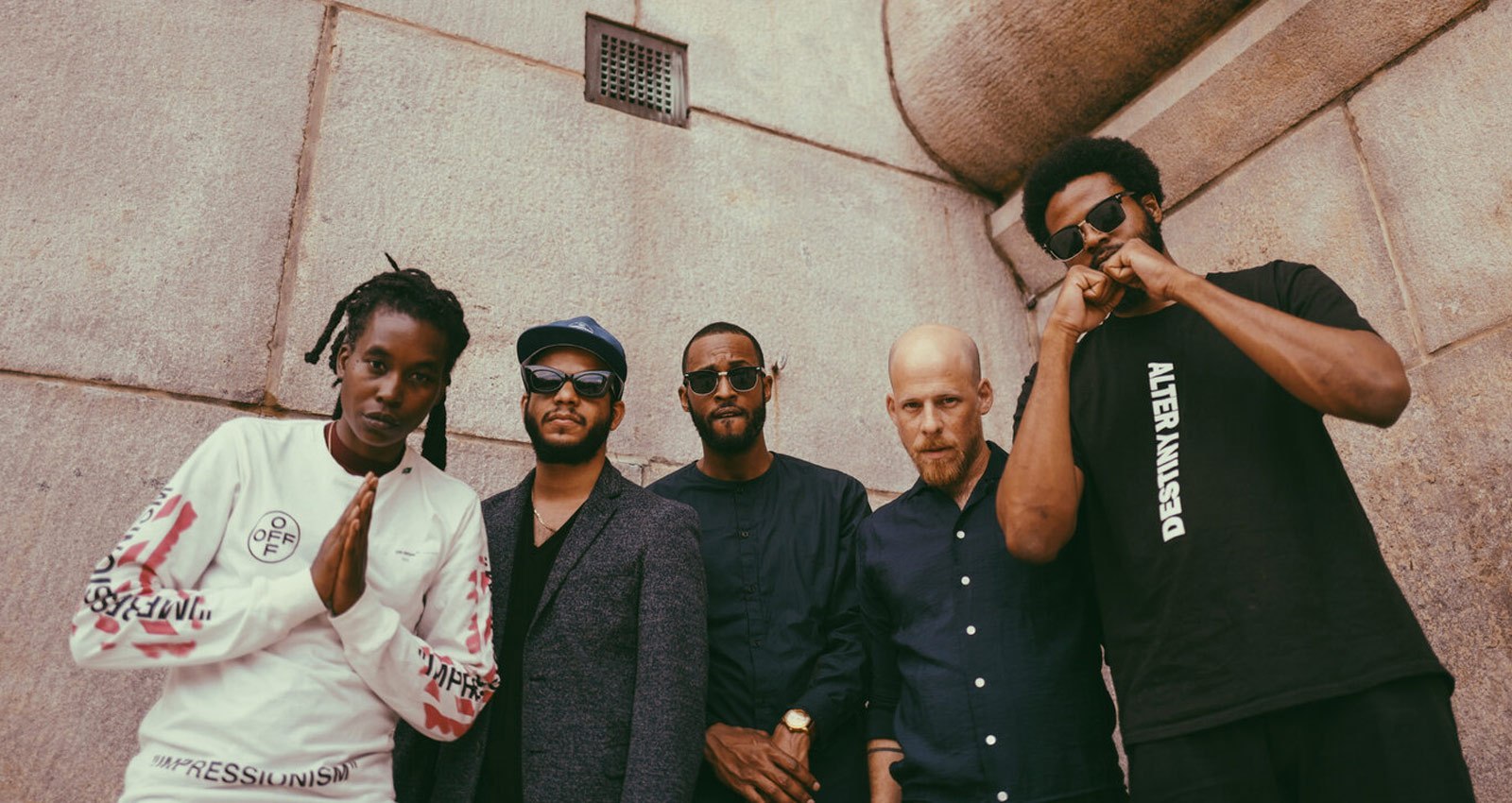 On November 20, 2014, an NYPD officer shot and killed Akai Gurley, a 28-year-old father and Caribbean immigrant living in Brooklyn. The following April, in an ambitious display of solidarity and protest, community activists and musicians came together for Musicians Against Brutality, a night of music and discussions at the now-shuttered DIY institution Silent Barn. One of the performers that evening was Camae Ayewa—known to most as the spoken word/noise phenom Moor Mother—who powered through an improvised set alongside bassist Luke Stewart and saxophonist Keir Neuringer. Performing afterwords was one of NYC's most promising emergent free-jazz acts, the energetic duo of trumpeter Aquiles Navarro and drummer Tcheser Holmes.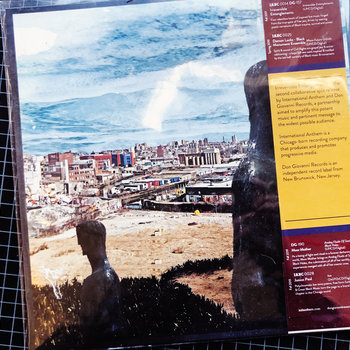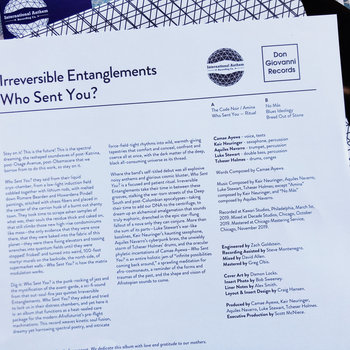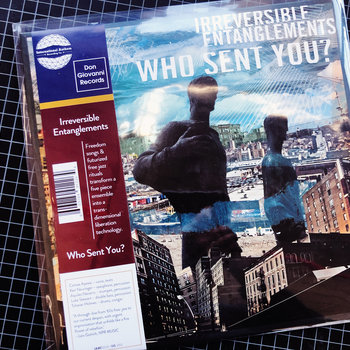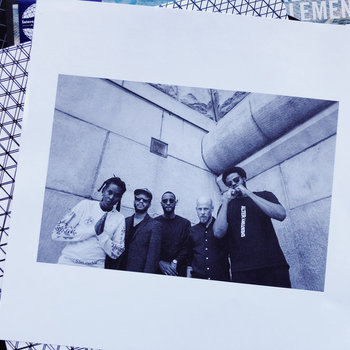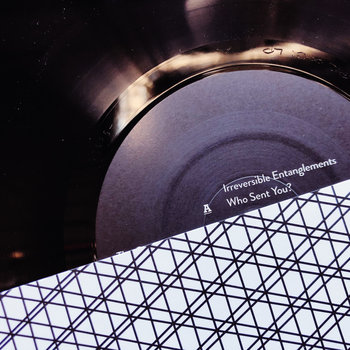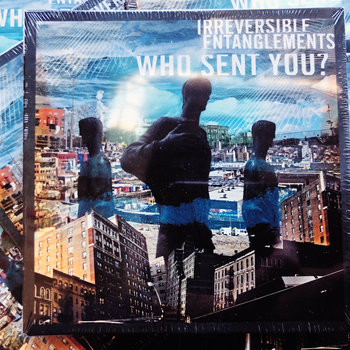 .
00:10 / 00:58
Merch for this release:
Vinyl LP, Compact Disc (CD)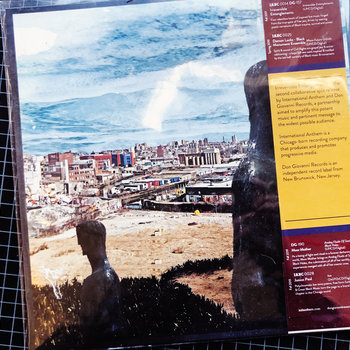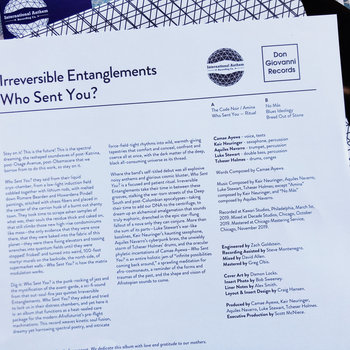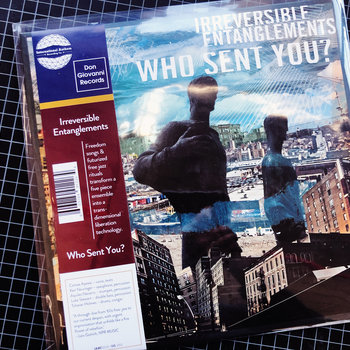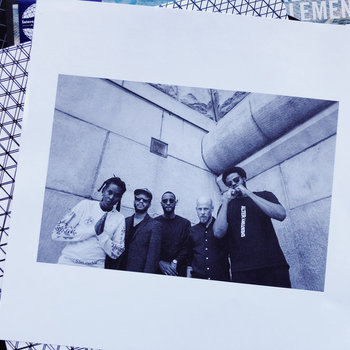 In retrospect, those back-to-back sets marked the beginning of a new chapter—that of the transformative free-jazz collective Irreversible Entanglements. The band's members just didn't know it yet. Though they'd already forged ties through the East Coast jazz and punk communities (Stewart played in a D.C. art-punk band called Laughing Man, who'd shared bills with Ayewa's group at the time, the Mighty Paradocs), and area initiatives like Books Through Bars (Neuringer is an organizer; Ayewa has emceed their Philadelphia events in the past), the band didn't actually perform together until after that April show at Silent Barn. In fact, the first time they were all in the same room was at the studio, on the first day of sessions for what would become the band's 2017 debut.
That record, Irreversible Entanglements wasn't so much a series of compositions as a free-jazz oral history—or as Ayewa likes to put it, "historical statements in sound." Stewart agrees with that description. "It's a reverence for the past, and it's a reverence for each other in the present," he says. "[It's also] looking forward to the future of what we can all create for each other—what new ways of being we can create."
"I'll let you in on a little secret," the bassist offers. "We don't play songs. We are an improvising band, so everything you hear is as it is. Camae has pre-written poems and/or pre-written ideas, and we'll come together to talk about that; somebody might have a melody or something. But most of the time, we just say, 'How do we want to start? Ok, let's do it there, and we'll see you at the end.'"
The roots of the group's latest record, Who Sent You?, can be seen in an essay called "Time Pockets" that Ayewa wrote for Space-Time Collapse Vol II: Community Futurisms. The ideas in the journal, dedicated to Black Quantum Futurism and featuring insights from various artists and activists, directly correlate to many of the ideas explored on the album: community preservation in the face of disenfranchisement, gentrification, and systemic injustice. "The voices of the residents all echo and vibrate the same sentiments," she writes. "They are saying: we are being pushed out by inadequate conditions, poor landlord politics, and we're expected to be thankful for it." Late in the essay, Ayewa offers the following takeaway: "It always comes back to memory, and the fact that community members feel that forces beyond their control are trying to rewrite and erase the legacy and mechanics of their neighborhood." We've seen it in academic research and anecdotal evidence: for eager developers to flood into neighborhoods, pricing out locals with high-rises and yoga studios, is to rend the cultural fabric of all that came before.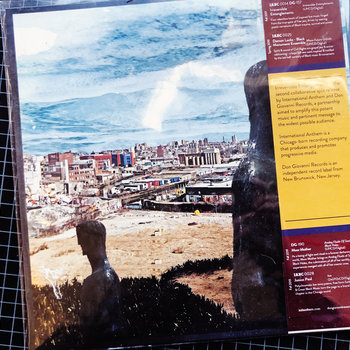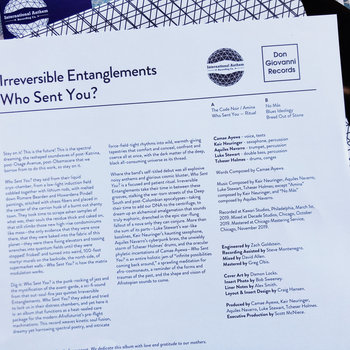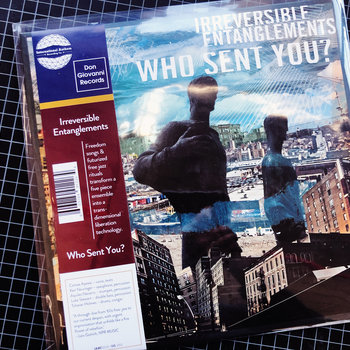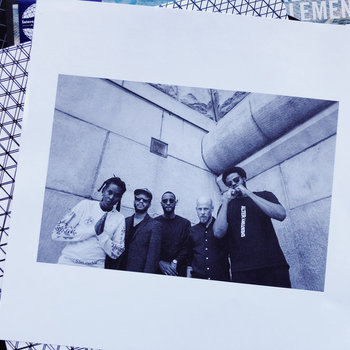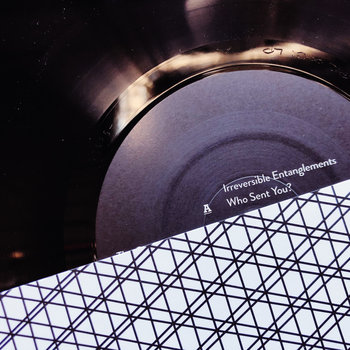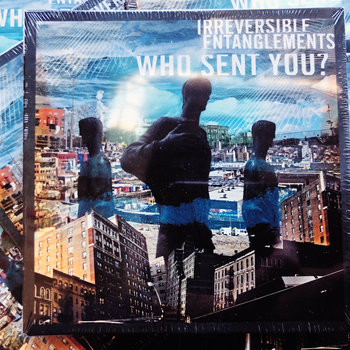 .
00:10 / 00:58
Merch for this release:
Vinyl LP, Compact Disc (CD)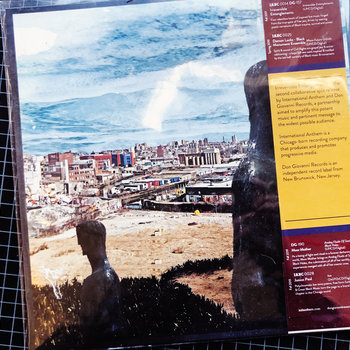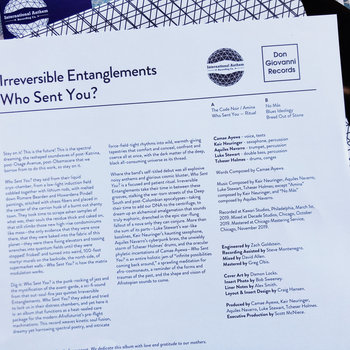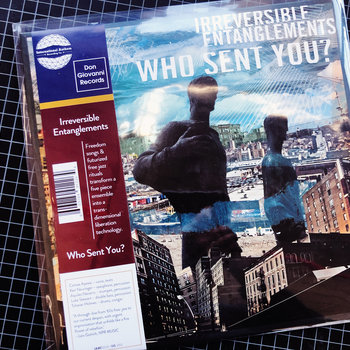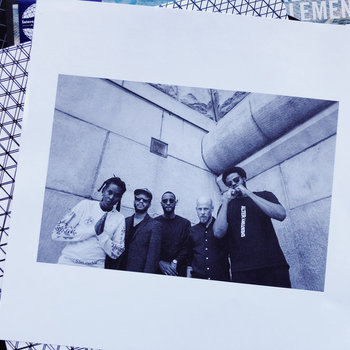 These conflicts play out spectacularly throughout the five-part LP, right from the outset: on "The Code Noir / Amina," Ayewa laments an America "where we forget the names of our ancestors and scream out into the void helpless, without courage/ We forget how strong our grandfather's hands, brick by brick, building new America/ And our mothers giving birth to us the first wonder of the world." But nowhere is the struggle more evident than on the 15-minute title track, "Who Sent You – Ritual." The song opens with Ayewa questioning Peter Liang, the police officer responsible for Gurley's death, as her bandmates roar to life, Neuringer and Navarro unleashing brassy fury from on high, Stewart and Holmes rumbling from down low. "Oh, you must be here to make sure the kids get home from school safe," Ayewa offers cooly, her polite remarks undercut with a knowing dread. "Good policeman from the other side of town/ You must be here to make sure the kids get to school safe/ Instead of running away from the end." This interrogation quickly snowballs into a tangled, roaring climax, rhythms stuck in fight-or-flight, Ayewa chanting a doomsday mantra: "Here comes the end!" Musically speaking, violence has taken hold—but then, Ayewa invokes Gurley's name, and the madness melts into a desolate calm.
Given their revolutionary values, especially in light of the world's political state, it would be easy to view Irreversible Entanglements' compositions through the lens of "protest music." But the discourse isn't so straightforward; Ayewa—a lifelong organizer involved in numerous non-profits and community initiatives in Philly—regards that label with some skepticism. "I never thought about the term "protest music" or really seen it until 2016, when I released [the debut Moor Mother album] Fetish Bones. All these people learning about it were calling it 'protest this,' 'protest that,' —so then, after that, I guess it was like 'How do we keep this dialogue up?'" With a bigger platform comes an expanded message, but also the potential for commodification by outsiders: it's a double-edged sword, of which the group are keenly aware.
"There are all of these strange things happening specifically with regards to protest art, socially-conscious art, social justice music, all of these things that are now brands," adds Stewart. He can see it reflected in greater society, about how things are being re-written, re-contextualized: Black Panther has been immortalized as a Disney franchise, as opposed to a pivotal black power organization: "It's a reflection of how the progress of the revolutionary community is suddenly being undermined by these well-polished, well-made examples of 'this is how social justice works, courtesy of whoever,'" he says. As far as Irreversible Entanglements goes, "we're thankful to have the platform to at least start a conversation around the music, and around what we're each doing individually in our own communities. We just have to be very careful, and be as aware as we can."
That goes for us listeners, too. When asked about Who Sent You's takeaways for the audience, Stewart responded not with talk of themes, but actions: "Stop with the bullshit. Stop with the police brutality, stop with the micro- and macro- aggressions of everyday prejudice. Stop pretending like you're not racist in a country that created the system of racism and white supremacy. Stop not addressing that, and start to change. Think about your place in all of that, and what you can do." Irreversible Entanglements built their free jazz as a "liberation technology," to borrow Ayewa's phrasing—but at the end of the day, it's up to us to make that machine work.