FEATURES
What's in Your Suitcase?: Buzz Osborne of Melvins
By JR Moores · June 15, 2016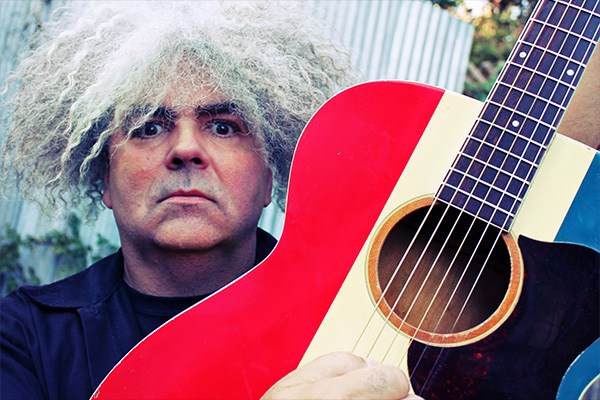 photo by Mackie Osborne
"I wouldn't go out of my way to meet any rock star, really."—Buzz Osborne
For over 30 years Buzz Osborne has fronted Melvins, the mega-riffing surrealist rockers who've influenced everybody from Nirvana to Sunn O))). Not your typical rock star, Osborne doesn't condone drinking or drug use (maintaining that most artists' imaginations are hampered by such substances), isn't a particularly happy traveler (despite embarking on frequent mammoth tours such as 2012's '51 States In 51 Days'), can't subscribe to the woolly political liberalism of countless creative-industry types and, unlike most vain and stylish musicians, sports a hairstyle resembling a dusty cloud of cotton candy.
The foggy-headed nonconformist calls from San Francisco, as Melvins approach the end of their joint tour with English grindcore pioneers Napalm Death. Osborne details the essentials he takes on the road in the first installment of our monthly column What's In Your Suitcase? "Well, I have a Kindle filled with about 300 books. I have an iPod. About three sets of clothes. A bunch of writing utensils. Assorted toiletries. There are a few other bits and bobs in there, but not much. Little electronic things, extension cords and whatnot."
Nowadays, Osborne takes fewer items on the road than he ever has, citing his glasses as the most treasured possession. He loves his Kindle, which allows him to "jump around" a vast library of literature. He's reading Dismantling America by the libertarian theorist Thomas Sowell ("I think the title tells it like it is, it's economics") alongside Joyce, Fante, Bukowksi and "a whole bunch of stuff."
His favorite part of touring is simply when it's running smoothly. "There's always a problem here and there, but when everything's going well and you've played a good show and you're back at the hotel that night, that's nice." Over the years, Melvins have suffered their share of luggage-related troubles such as "a bunch of searches" and "lots of things destroyed by customs officials and airlines," which Buzz admits is "not the happiest part of the gig." Unlike customs officials, he abhors the idea of rifling through his fellow travelers' suitcases. "No. I wouldn't do it. That's their personal space. Going through somebody's bag is a massive invasion of privacy. I would feel the same way if they did that to me." What does he imagine his tour-mates Napalm Death might keep in theirs? "Let's say drugs." Are they that kind of band? "Not really, but it sounds good. They're a bunch of sweethearts. I've known those guys for about 20 years and we get along really well."

photo by Mike Dillard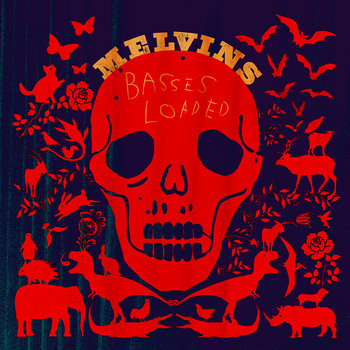 .
00:10 / 00:58
Merch for this release:
Compact Disc (CD), Vinyl LP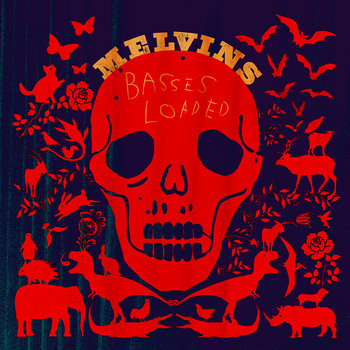 This Sowell-reading, self-described "classic liberal" becomes most animated when asked about the discrepancies between his own politics and those of the more stringently socialist Napalm Death. As Buzz sees it, "liberalism, as we know it today, is fascism. Fascists want to control your life; that's what liberals want to do. I'm a different kind of liberal, meaning I don't have any interest in telling you what to do. How you should live your life. What the rules are. That's for you to decide." As for Napalm Death, "we don't come to loggerheads in any way. That's their trip. Let them do their thing and I'll do mine."
The latest thing? A Melvins album with six different bassists. While they've performed with rotating line-ups featuring members of Big Business, Trevor Dunn of Mr Bungle/Fantômas fame and Butthole Surfers' Jeff Pinkus (who all guest on this record), Melvins have resisted appointing a permanent replacement since Kevin Rutmanis was fired for "extra-curricular activities" in 2005. After that incident, Buzz recalls that Melvins became "very discouraged fellows," vowing to "never get into that position again, where we had all our eggs in one basket. Everyone we've played with since has had to understand that. Whatever me and Dale do, that's The Melvins."
The record's most famous contributor is Nirvana's Krist Novoselic, who recorded his parts when Dave Grohl arranged for them all to work together but then never appeared. "You know that thing they did with McCartney?" explains Osborne, referring to the time the ex-Beatle hooked up with Nirvana's surviving members. "We were supposed to do McCartney. Dave got us all together. It was his idea. Then he blew it off because he'd got a better idea but never told us." Basses Loaded includes a Beatles tune and Melvins have even covered the mighty Wings, so they must've been disappointed. "I'll somehow survive," shrugs Buzz, "there's nothing I can do. I could be bummed-out as crazy, slitting my wrists in a parking lot. Do you think it would make any difference?"

photo by Mackie Osborne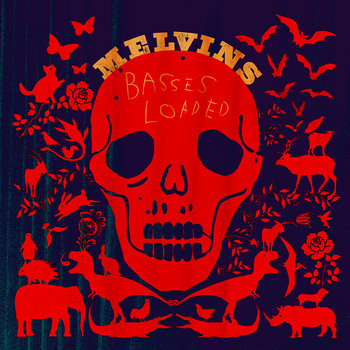 .
00:10 / 00:58
Merch for this release:
Compact Disc (CD), Vinyl LP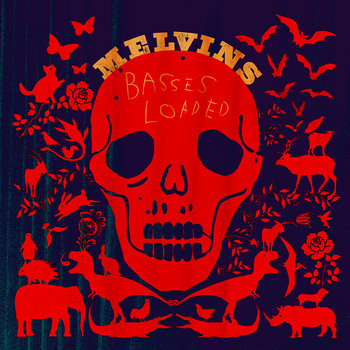 Would he still like to meet McCartney? There's a pause as Buzz ponders this for a second. "I wouldn't go out of my way," he decides. "I wouldn't go out of my way to meet any rock star, really." You've got to admire that level of unflappable nonchalance.
—J.R. Moores