FEATURES
Inside Laraaji's Beautiful Meditation Music
By Joe Darling · January 29, 2018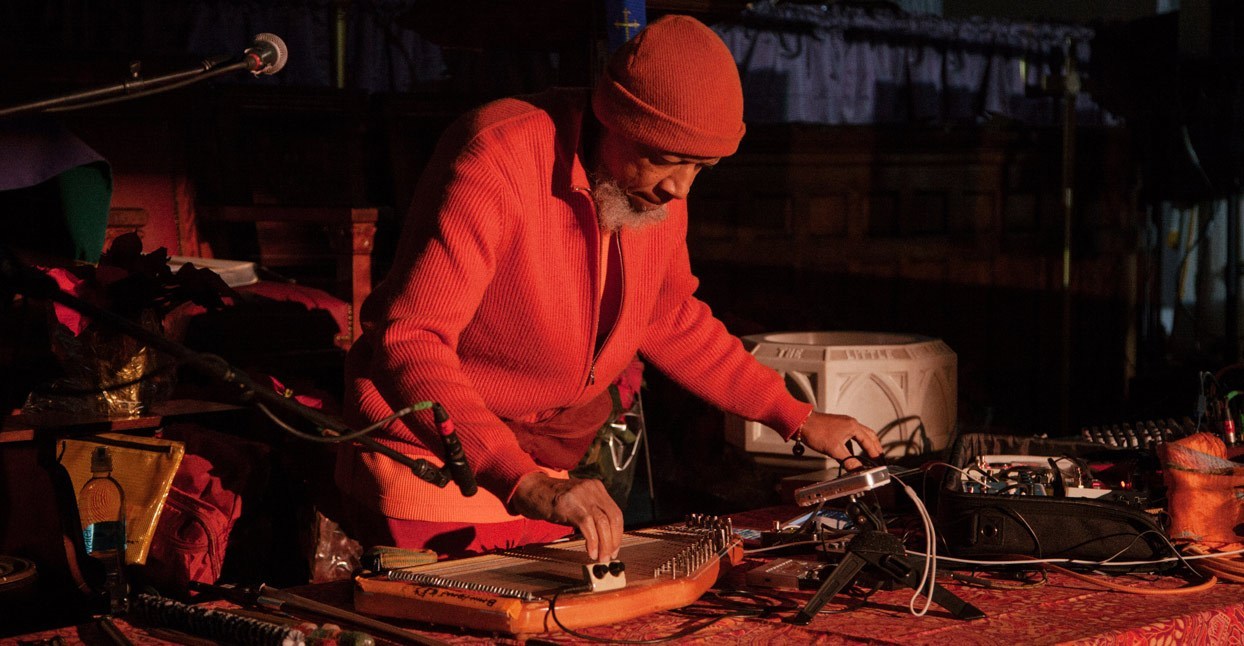 This month, Numero Group reissued Vision Songs Vol. 1, a collection of 11 pieces culled from a self-released 1984 meditation tape by New Age music legend Laraaji. These "celestial sounds," as Laraaji calls them, were originally released as a short run of 60-minute cassettes designed to guide and soundtrack transcendental meditation. Constructed in the artist's Manhattan studio, Laraaji used an MT-70 Casio synthesizer, drum machine, and his long-standing signature instrument, the zither, to create works of longform electronic ambience. Vision Songs Vol. 1 was one of over 20 Laraaji releases that, in the late '70s and '80s, were almost exclusively available in a constellation of New Age book shops in cities along the East Coast of the United States.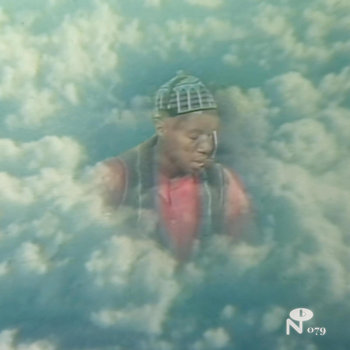 .
00:10 / 00:58
Merch for this release:
Compact Disc (CD), Vinyl LP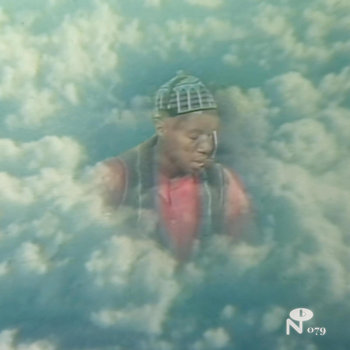 Now in his mid 70s, Laraaji says that during his first decade as a composer and spiritual thinker, the kind of meditation Vision Songs was designed to soundtrack was crucial to his development. "My outlook was charged by the insights and revelations that came through dedicated yoga-meditation practice, explorations into alternative consciousness, and meetings with the right teachers," he says. "I was basically responding to a deeply-moving cosmic vision I received in the mid-1970s—a vision which initiated my deeper understanding of the connection between sound vibration and cosmic consciousness, showed me a non-linear model of music, and opened my heart to the awesome beauty of the eternal present."
Over the past five years, a significant number of Laraaji's works from this era have begun to re-emerge. In 2013, London's All Saints label opened the floodgates, issuing Celestial Music 1978-2011, a career-spanning three-LP collection, alongside an LP reissue of 1987's Essence / Universe and The Two Sides of Laraaji, comprised of two albums recorded in the '90s. The label unveiled another New Age deluge last year, but this time, the releases—Sun Gong and Bring On the Sun—were all new, capturing the artist still working diligently in the fifth decade of his career. In 2016, Stones Throw subsidiary Leaving Records unearthed four additional titles from the meditation tape archives and compiled them on Om Namah Shivaya / Be Still And Glow.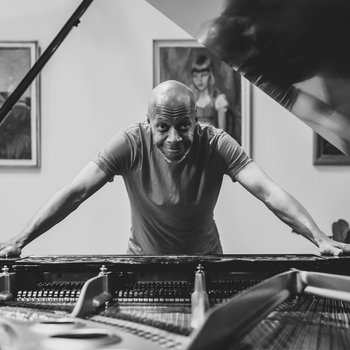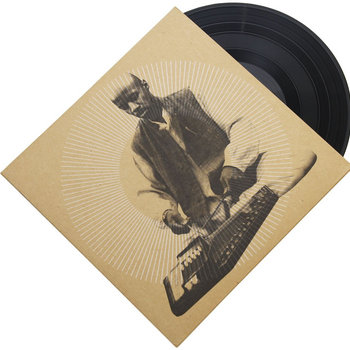 .
00:10 / 00:58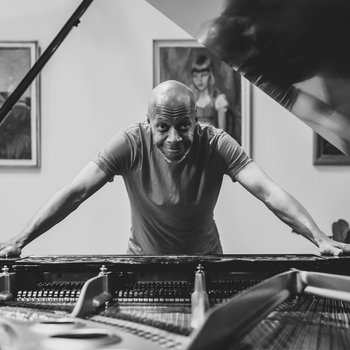 Merch for this release:
Vinyl LP, Compact Disc (CD)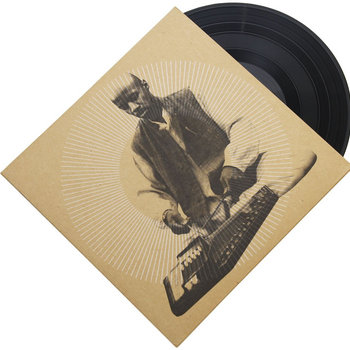 So, why the sudden attention? In 1980, Laraaji's artistic profile benefited significantly from his work with Brian Eno on the watershed Day of Radiance, but the latest wave of attention is owed in part to a new cast of producers who are determined to preserve Laraaji's legacy. All Saints' founder Dominic Norman-Taylor, Numero Group's Douglas Mcgowan, and Leaving Records' head Matthewdavid are just a few of the archivists helping to keep Laraaji's name in the public consciousness.
"I feel very fortunate to have kept the faith in my musical calling for so long, and to meet today's listeners, many of whom were not yet in body when I began in the mid-1970s," Laraaji says. "I am amused to see music that was once only on locally-distributed informal cassettes now splashing down globally in highly-crafted vinyl LP format."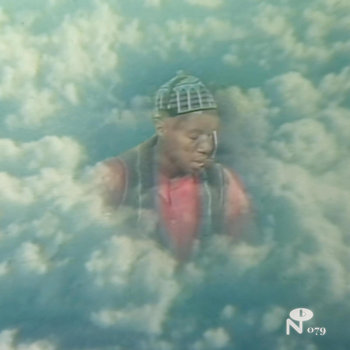 .
00:10 / 00:58
Merch for this release:
Compact Disc (CD), Vinyl LP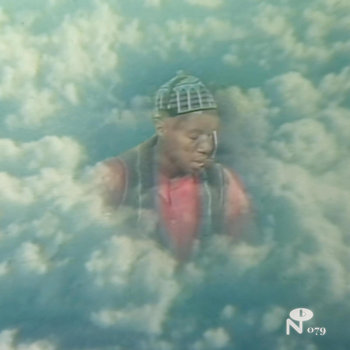 The pieces selected for Vision Songs Vol. 1 find Laraaji taking a more direct approach to composition; at times, they're almost pop music. Lyrically, the songs explore existential wonder, spiritual inquisition, and emotional objectivity. On "Is This Clear?" he beckons the listener to a state of awareness in preparation for deeper meditation ("Here is where this is going on / This is where this is going on / This is why this is going on / Is this very clear?"). As the album plays on, it becomes apparent that the song sequence is intentionally designed to guide personal spiritual exploration. The "eternal present," as he states it, is the object of meditation. "To align with this model," Laraaji explains, "I practice taking off all titles, names, classifications, numbers that belong to my past and future self. Then, I rest focus in pure 'now' awareness. I might precede this declassification process with a few minutes of focused, connected breathing, visionary self-talk, and even a session of flow postures."
On "All of a Sudden," Laraaji carries the listener to a state of greater sensitivity to feeling ("All of a sudden, it's another time in another world in another state of mind / All of a sudden, it's another self, it's another vibration, it's another state of seeing"). He also returns to two pieces, creating alternate versions of them to close out the exercise toward the album's conclusion. Laraaji explains that the purpose of revisiting themes throughout the album is that "reprise and repetition are instruments for deep planting; presenting the same song in different creative ways [can] assist in its assimilation."
Bearing the character of this work in mind, it feels strangely immaterial to evaluate Laraaji's meditation tapes on the criteria typically reserved for the album format. The more pertinent questions revolve around the effectiveness of the guidance rather than the merits of the music. For Laraaji, the music is a backdrop, a vessel delivering a vital spiritual message from our medium, the artist himself. Thirty-four years later, that message still resonates.
-Joe Darling