FEATURES
IG Culture's Selectors Assemble Isn't a Broken Beat Revival, It's a Brand New Chapter
By Dave Jenkins · September 06, 2017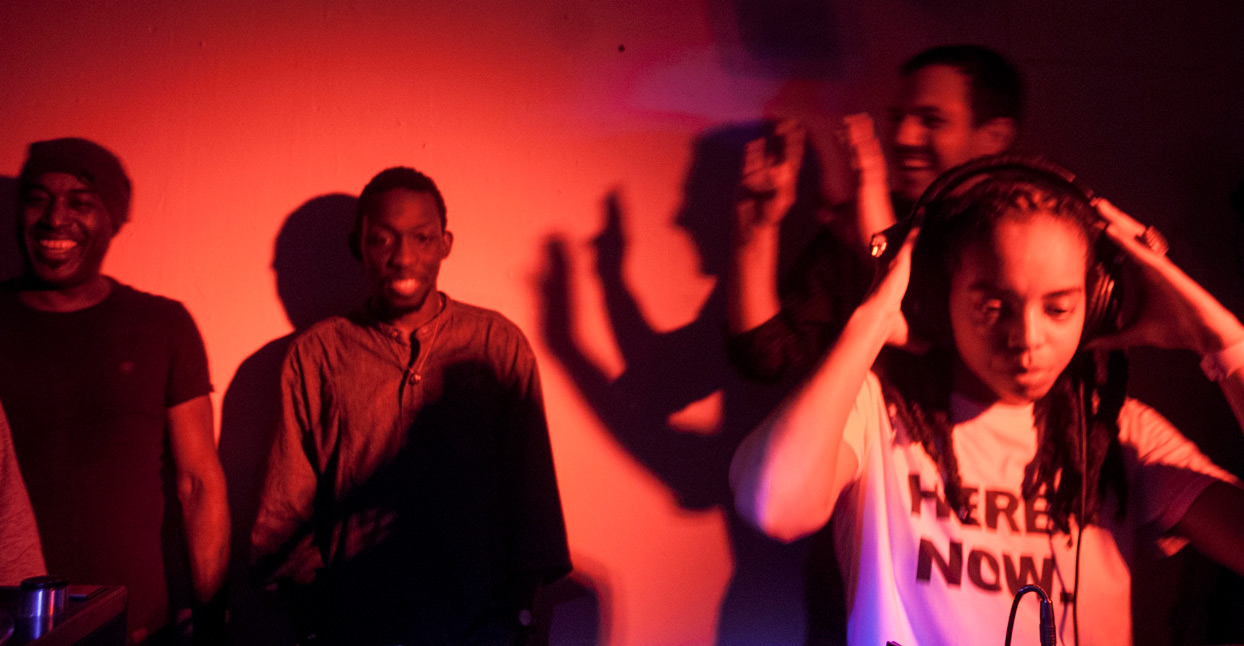 If there's a single strong thread woven through IG Culture's enduring and expansive career and life in music so far, it's a sense of community. From his teenage days in soundsystem crews in the '80s, through his affiliations with Dutch collective Kindred Spirits in the early 2000s, to his latest project Selectors Assemble, everything he's created and contributed to has been based around collaboration.
"The only way to move forward is as a solid crew," says IG, one of the original pioneers of a sound that would eventually become known as broken beat. "Every successful movement has come off that blueprint. It's about unity. People don't talk about unity anymore. It's all about solo. It's all about turning up with your USBs. But when you see Selectors Assemble, we roll as a clique. Sometimes I turn up with EVM128 and Phountzi. Sometimes I turn up with Shy One. Maybe they'll turn up without me. But it's a clique. It's the sum of the parts rather than one person getting the shine."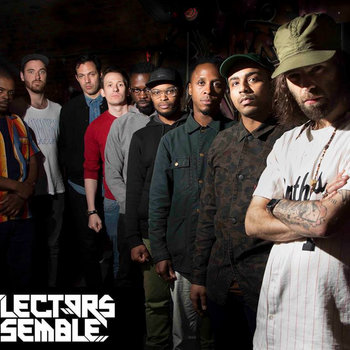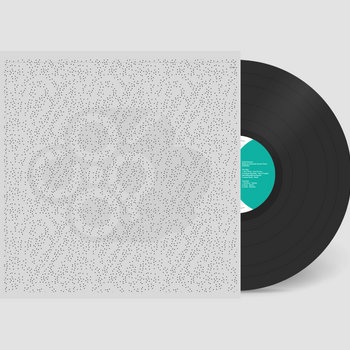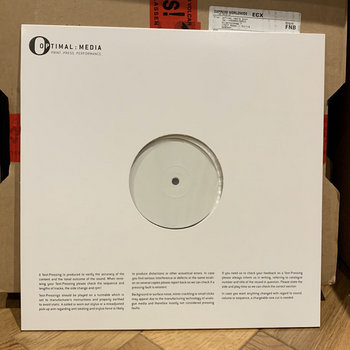 .
00:10 / 00:58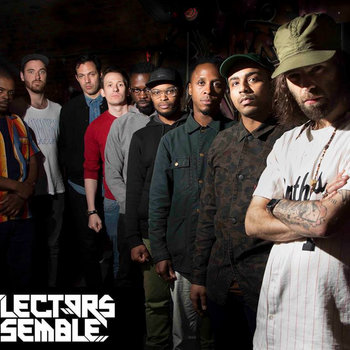 Merch for this release:
Vinyl LP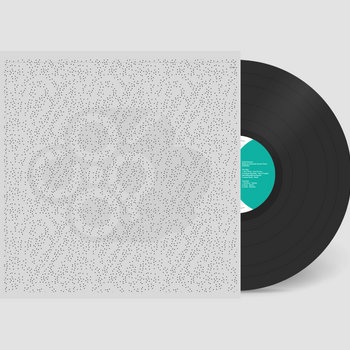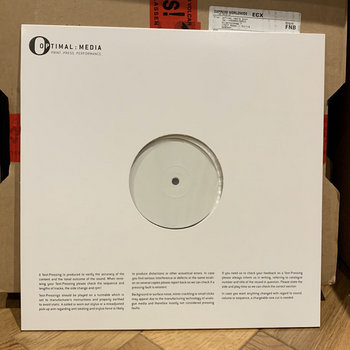 If all goes to plan, you will be seeing Selectors Assemble a lot in the future. A loose collective of respected London artists, DJs, singers, and musicians—IG, Alex Phountzi, EVM128, Henry Wu, and K15—Selectors Assemble might be IG's latest crew, and it's also arguably his most significant. CoOp Presents: Selectors Assemble (to use the project's full name) is a direct continuation of the most influential collaborative movement IG has ever been involved in: broken beat and the cult London club night that cultured it, CoOp.
CoOp parties have been operating at their most regular clip since 2007, and have recently celebrated their biggest event in history, selling out Shoreditch hotspot XOYO. Selectors Assemble are now a firm feature on Gilles Peterson's Worldwide FM and have released an exceptional debut EP on London indie label First Word. Later this year, they'll be debuting as a live ensemble and, most importantly, launching a new label, CoOp Presents, with a whole new branch of Assemble family members.
Even by IG's prolific standards (he clocks over 15 aliases and collaborations over his career) the energy and momentum rivals broken beat's earliest chapters 20 years ago. "We knew we had something special from before the first tune got released," he recalls. "It was an energy similar to what's happening now. Only this time we're ready for it."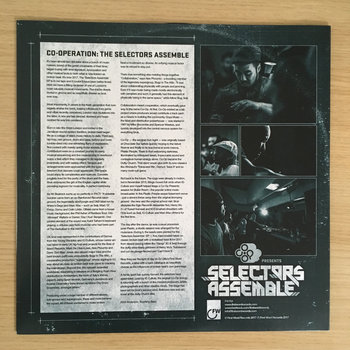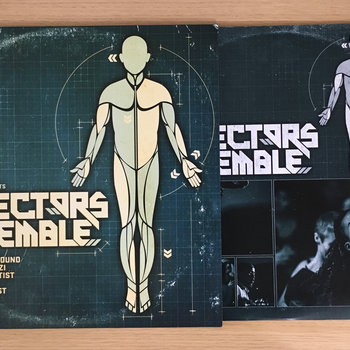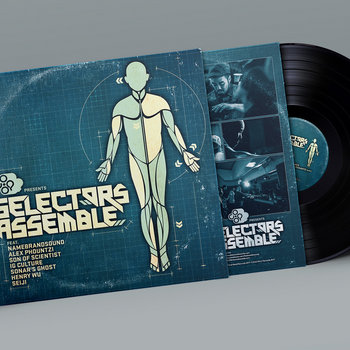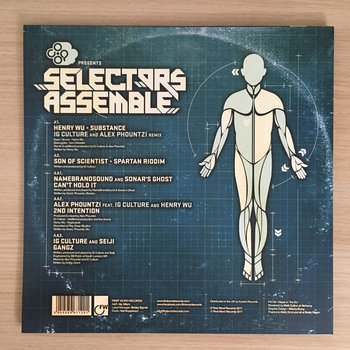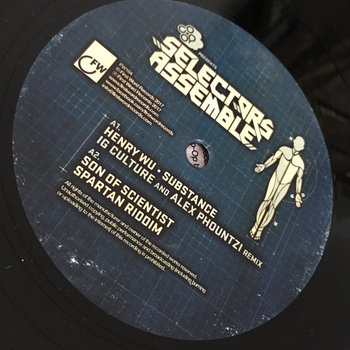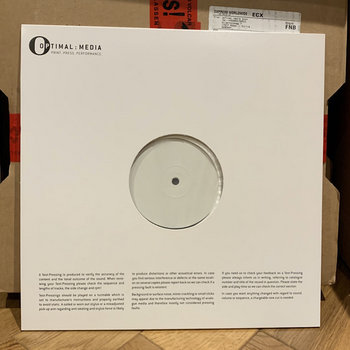 .
00:10 / 00:58
Merch for this release:
Vinyl LP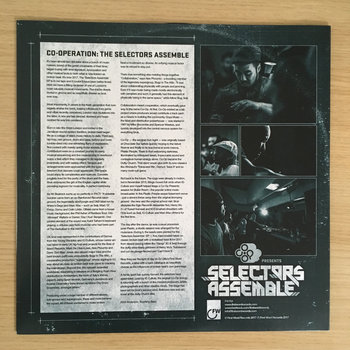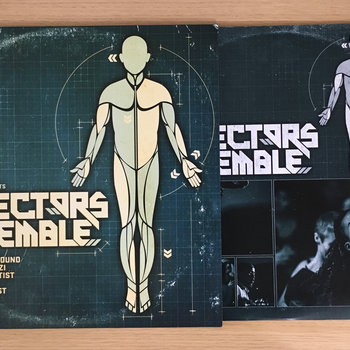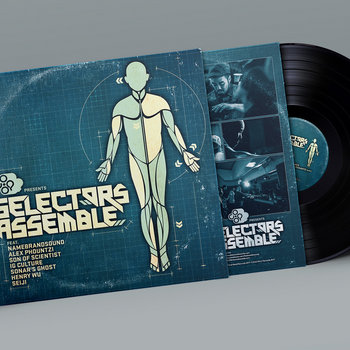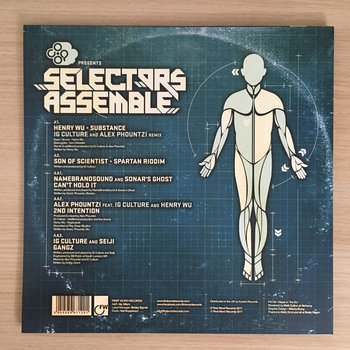 Timeless Motion
A movement of West London musical fusion that sparked in the late '90s, broken beat—or bruk, as it often referred to by fans and those involved—was characterized by creative, perplexing polyrhythms, staccato beats and vocals, mixing together jazz fusion, Detroit techno, soul, funk, rare groove, Afrobeat, and bass. A genre that's matured incredibly well over the last two decades, broken beat simultaneously lived in its own musical world while referencing the sound of U.K. dancefloors at the time—house, garage, breakbeat, and drum & bass. At its most stripped-back and bottom-heavy, you can even hear future echoes of nascent forms of dubstep.
This was no accident; broken beat records were being made by artists from various corners of the dance. Jungle was represented by the likes of Dego and Marc Clair (aka 4hero, arguably one of the most influential acts in jungle history), Mark Force, Seiji, and Domu. House was translated into broken beat by artists such as Phil Asher, Afronaught, and Daz-I-Kue. Others, like IG, came from a hip-hop and acid jazz background.
"Broken beat was a meeting of minds that came in the right place at the right time," explains IG. "In the early days of bruk music we just had fun. We could feel the groove changing. You can hear that in the music. We knew it was going to blow! Some of the ideas we had were just hilarious and off-the-wall. Some of the early New Sector Movements records were just us paying homage to Roy Ayers. Funny little refrains and jazzy elements. Jazzy loops and twisted beats."
New Sector Movements, an IG-led crew comprising some of broken beat's most consistent contributors, such as keyboard virtuoso Kaidi Tatham and vocalist Bembe Segue, were responsible for some of the earliest broken beat records. 4hero's boundary-shattering album Two Pages was a landmark; its members also contributed to the movement individually, with Marc Clair's Nu-Era project and Dego's endless supply of left-sided b-boy subversion. Bugz In The Attic, a nine-piece collective including many of the genre's key exponents—Seiji, Alex Phountzi, Mark Force, Afronaught, Kaidi Tatham, and Misa Negra—assembled and started releasing singles. These key groups spawned countless solo records, side projects, and significant collaborations such as Neon Phusion, Kudu, Everyday People, and many more.
"Even if we weren't working together, we were all totally connected, like an extended family," says IG. "There was this energy between us. We got to the point where we like, 'OK, we're making these records but we got nowhere to play them!' So me, Dego, and a few others tried to find a venue to play it at. We needed our own spot where we could nurture our own thing."
That spot became CoOp, a fortnightly event where the movement's main protagonists gathered, shared ideas, and spread their collective gospel. It launched spring 2000 at The Velvet Rooms, a venue already indelible in U.K. underground culture history books as the home of Fabio's Swerve, Carl Cox's Ultimate B.A.S.E., and seminal dubstep breeding ground FWD>>.
Word spread quickly. IG—who famously hosted each night as both an MC and a DJ, and is widely seen as the face of CoOp—believes the party's early success is due to the fact that they already had a such a strong musical style established between them. It offered something different to commercially dominant sounds happening in London clubs at the time: the trance-tinged commercial superclub boom, the over-sweetening of U.K. garage, the dark over-macho sounds of drum & bass. CoOp quickly amassed a loyal following and intrigued VIP guests: Questlove, De La Soul, Roy Ayers, and Don Blackman were just some of CoOp's earliest high-profile visitors.
"Roy Ayers and Don Blackman in our club, mate!" IG says, smiling. "It was legendary. You have to remember, the Internet wasn't as it is now. People would just go off word of mouth and check things out for real. I can still remember people walking in from the street and getting shell-shocked by what we were playing and doing."
Moving to another historic and sorely missed London club, Plastic People in 2002, CoOp's reputation as a genuine and unique event continued to grow and pick up momentum. Its iconic dark basement and signature dub siren called a community together. Its famously wild and well-dressed dancers helped the DJs to incubate broken beat's most defining sounds and styles such as Neon Phusion's dreamy unifier "Timeless Motion" and sing-along favorites like Seiji's "Loose Lips" and Domu's "Save It."
"Freeform dance music will always attract the more creative dancefloor," says IG. "The floor always attracted good dancers, and if you couldn't break out, then you just did the 'CoOp bounce.'"
New Movements
The floor also attracted innovative artists, all doing the CoOp bounce from many corners of the globe; key international contributors included Mark de Clive-Lowe and Nathan Haines from New Zealand, Jazzanova from Berlin, Sweet Abraham from Canada, King Britt from the U.S., Sassy J from Switzerland, and Kyoto Jazz Massive from Japan. Bruk had also attracted major label attention, as both New Sector Movements and Bugz In The Attic were signed by major labels before CoOp had even moved from The Velvet Rooms to Plastic People.
From its beginnings as one collective and one club, the movement morphed into a vibrant community, with major label backing and a unique fusion sound that resonated across genres, territories, and generations. For most of the 2000s, these conditions remained, allowing the culture to thrive and creatively accelerate. Then, as quickly as it came to life, it came to an end.
"A state of suspended animation," IG defines it. He made the decision to stop CoOp on a high note. "It was a ruthless but decisive move which I had to do. The CoOp fans loved the night but in a sense the absence made them want it even more."
The final CoOp was in late 2007, not long after the main broken beat distributor, Goya, suffered the same fate as many distributors during the digital switch and closed down. This affected some of the genre's key labels, such IG's Main Squeeze and Bugz's Bitasweet. Over 10 years as a collective, and eight years as a club community, the CoOp felt they'd achieved what they wanted to, and parted ways to pursue other experiments, fusions, and collaborations, not knowing that they'd reform again years later.
The Future Ain't The Same
The first sign of a reunion was a one-off 2011 gathering at Plastic People to raise funds for victims of the Fukushima tragedy, but it wasn't until 2015 that the new movement really took off with the first of two Boiler Room sessions. Having resisted fan and peer requests to bring back CoOp for many years, IG felt it was the right time for the reunion. Switching the show's standard behind-DJ crowd for a classic club set-up similar to Plastic People, the broadcasts conveyed what CoOp was about; a bunch of deeply dedicated selectors behind the decks, IG on the mic, the dub siren wailing and a floor of loose-limbed, inhibition-free dancers. It also introduced Alex Nut and Henry Wu as new CoOp members alongside the likes of Marc Mac, Mark Force, Seiji, and Afronaught. The second Boiler Room session, earlier this year, was even more significant, as CoOp introduced more new members such as EVM128, Shy One, and K15.
"That's the beauty of it," says IG. "We've got this new family of people who weren't around at the time, but have heard about the vibe, and they're all getting on board. It's a good thing. This is a continuation and this is what we have now; the Selectors Assemble, an upgrade of what we've always done. It's the foundation with the new generation."
As with any new generation, a fresh wealth of references have been brought to the melting pot, ensuring broken beat's initial fusion spirit remains. The histories, backgrounds, and influences of grime, hip-hop, bass music, house, U.K. funk, and footwork on this new era of broken beat mark the difference between a revival and a new chapter, as CoOp expands into a new generation and sound. It's already evident on the beat/bass-heavy debut EP CoOp Presents: Selectors Assemble, and will be developed much more on the forthcoming CoOp Presents label which, according to IG, is already stacked with releases and will launch before 2017 is out. 
"We're past the stage of making dope music and just throwing it out there," IG explains. "We want something solid in place now that's set for the times. We need a proper structure, but you need constant movement. So we have Selectors radio show on Worldwide FM, there's some parties happening, and of course there'll be the new label with a bunch of new artists ready to introduce. A whole new generation of bruk soldiers; they're the ones who will carry this thing on and make sure broken beat stays alive and evolves the way it needs to."
Alive, evolving, and—be it as CoOp Presents or as Selectors Assemble—still inherently a collective spirit based on collaboration and community; broken beat is a driving force that will always remain close to IG's heart.
—Dave Jenkins