FEATURES
The Prolific Howe Gelb on "Erosion Rock" and the Tucson Indie Scene
By Amy Benfer · November 30, 2016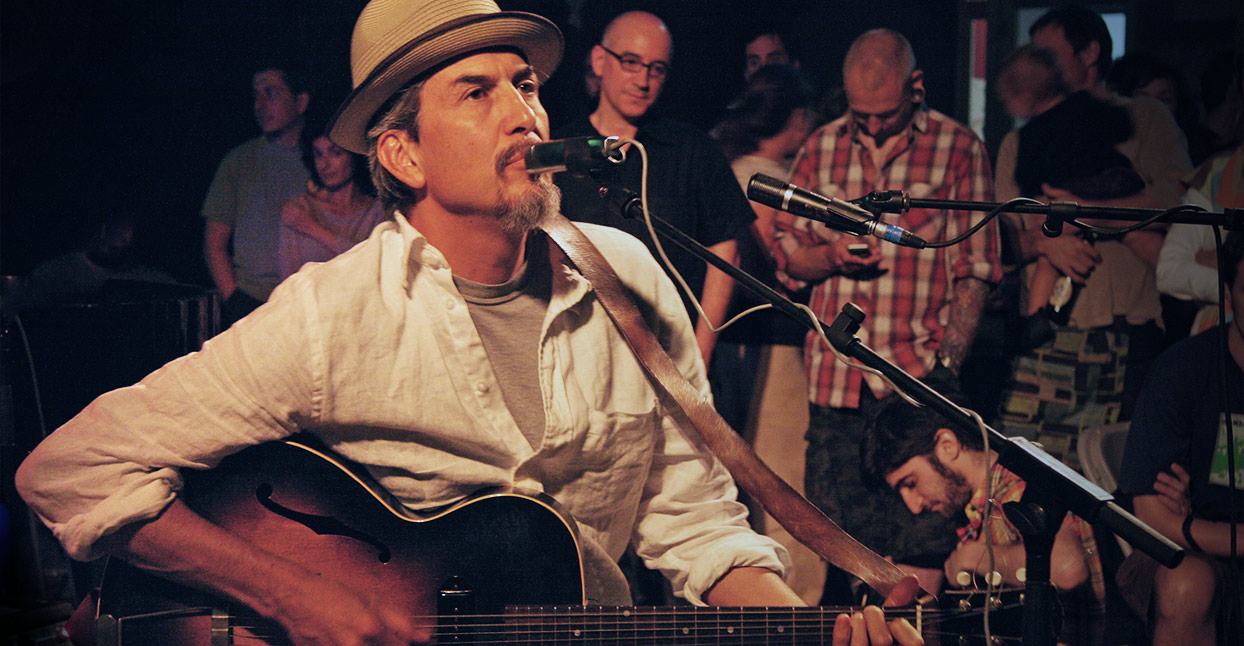 When Howe Gelb appears on my computer screen for our interview, he is wearing dark sunglasses, turquoise rings, and holding an "I Heart Dad" coffee mug. "You don't mind the sunglasses, do you?" he asks. "It's morning here. Also, they have built-in readers."
Gelb celebrated his 60th birthday in October with a bash at Tucson's Rialto Theater—one that was attended by Exene Cervenka, John Doe, and Scout Niblett. Over the past 30 years, he has produced around 50 albums, hopscotching across dozens of genres (punk, indie rock, country and jazz), and released under a flurry of band names. There were four albums with The Band of Blacky Ranchette, a pair of one-offs with OP8 and Arizona Amp Alternator, and a whopping 21 under his own name. Giant Sand, his best-known project, released 26 albums between 1985 and 2015.
For his latest record, Future Standards, he's added a brand new moniker: The Howe Gelb Piano Trio, for an album that's a reimagining of the American songbook. Recorded in New York, Amsterdam, and Tucson, the record features Gelb on piano; Danish bassist Thøger Lund (who has played with Great Sand for 15 years); and drummer Andrew Colburg, with guest vocals provided by Phoenix-based Lonna Kelley (whose voice recalls Dolly Parton's) and a little help from a drummer who moonlights as a bartender at NYC's Village Vanguard.
Gelb moved to Tucson in 1972, after his family's house in Pennsylvania was destroyed in a flood. Although he now spends a substantial amount of time in Europe (his wife is Danish), he's still considered one of the leading lights of the Tucson indie music scene. In fact, on the day we spoke, Gelb was scheduled to give a TED Talk about that very topic.  So, how was he going to approach it? "I haven't figured it out yet," he said. "Maybe I can practice on you."
OK, so: Tell me about the Tucson music scene.
I was just a teenager when I met Rainer [Ptacek] in the '70s. What we started then, him and I, became what would be known as indie rock 20 years later. Forty years later, it's blossomed into a fertile, substantial sonic playground. Bands play every night now.
This was the beginning of indie rock in a place that was so independent—not by choice, but because it had no influence. Back then, it was desolate, empty. We had no college radio. The only thing we had were some of the old records, from the '60s and the '70s. Neil Young made sense, Willie Nelson made sense, so did Mott the Hoople and David Allan Coe. The blues made sense. Champion Jack Dupree made sense. Thelonius Monk made a lot of sense—to the point that, in 1978, his entire recordings from W. Eugene Smith's loft  have been stockpiled here at the University of Arizona.
Bands would just make up their own noise. When you finally heard enough of it for so many years, you could begin to describe the similarities between the bands. It all had that acerbic sense of humor. It all sounded like it was dealing with a lot of heat, staying up all night, lot of dissonance in the song structure.
Giant Sand was impossible to explain to someone who hadn't heard the music. They could say, 'Yeah, they're from Arizona.' And that would conjure images of Ennio Morricone, maybe, or some movie soundtrack. But it wouldn't really be right. For me, the sound of this area has always had what I call 'erosion rock'—where it would just get pulverized by the elements.
Future Standards was recorded in New York City, Amsterdam, and Tucson. Your wife is Danish, and you've had this connection to Europe for years. How has Europe influenced your sound?
I was taken with the exotic nature of Europe. Since I discovered it in the mid '80s,  Europe was more conducive for the evolution of the music. My music was always an evolving music. Jazz is the only music that would celebrate its evolution from record to record; from night to night, it would change. Most pop acts, or rock bands don't. But music wants to change minute by minute, day by day. So That's the way I went. It's more organic, more atmosphere-like, more weather-like to let the storms rage and change it up as it wants to. For some reason, Europe was embracing that.The only drag was, they couldn't always handle the wordplay.
You have a vast archive on Bandcamp.
It's too much! You couldn't get through it all. I was  27 or 28 when we started making records. But it seemed to me that I should have started doing this when I was 23 or 24.  Once we got it going, I just wanted to make up for the lost time.  In my day, the Beatles and the Stones came out with records every six months. I didn't have quite as many great songs, or catchy songs as they did, but it was the '80s and we were at war with the trends of the '80s, so we thought it was OK to keep putting records out there that had the sound that we wanted, but we couldn't really buy.
Do you really put out an album once a year?
Yeah, at least one a year. I just completed the second one. I finished one, and I'm going to put it under the band name Arizona Amp and Alternator, which I haven't used in awhile.
That's a seldom-used band name!
Yeah, for me that's a hodge-podge of different players. That's what this is: some soundtrack stuff, some bits and pieces with other people.
How do you know which band name an album goes under?
Originally, I was going to have the same title, and just change the band name. Giant Sand's first album was Valley of Rain. So I was going to and come up with a new band title, but always call the album Valley of Rain. It was going to be kind of a piece of art in itself. The plan was to use every letter in the alphabet. By the 26th album, you would have been in every slot in the record store. But it got off to a sloppy start.
Blacky Ranchette was specifically all country, or my version of it. Giant Sand could be almost any genre. Could be a little bit country, a little bit jazz, anything experimental inbetween. I always thought there was this little thread, this punk rock thread in all music, before it was called punk rock. It was there from Jimmy Rogers and Hank Williams on, for all great jazz players, in all this kind of music, it's this slightly dangerous music; it's evolving, and you can hear the evolution. It's not staying too safe. Not dangerous for your well-being. But dangerous in that it's taking a chance on whatever it is. You don't know what it is, because it's turning into something else. That thread is what we've used in Giant Sand forever. The credo is to allow it to keep changing, to keep searching. We do it every night when we play a set of music without the setlist. We're searching for the set.
You play without a set list?
We never have a set list.
How does that work?
I don't know what I'm going to play. The guys in the band start to pick up on it, or at least they feel confident enough that it's a telepathic thing that develops in this kind of playmanship. By the end of the first week, it's as if a portion of the set has come to visit for this season of touring. The art of the chance is part of the thrill that keeps us on our toes and ignites us. Sometimes the audience never knows. In the '90s, some of the sets were so magical, but some of them were seemingly so chaotic. We started getting this reputation that we were erratic, which was never the case. We were never bad. We would just fail to inform the audience what we were doing.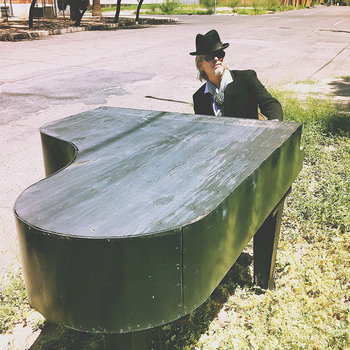 .
00:10 / 00:58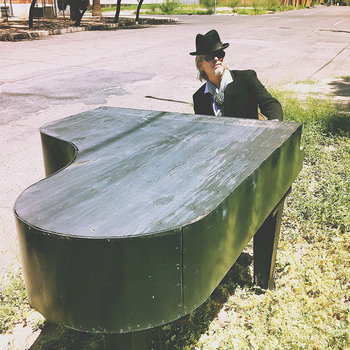 How does that work when you have a band that has, say, 23 albums to choose from. Do you go back throughout the catalogue? Clearly your current line-up hasn't played on all the previous albums.
Winston Watson was on the first record 30 years ago, but we never toured together. Since then, he's played with Bob Dylan, Alice Cooper, Warren Zevon, and a whole host of others. We can play any old song. We can play a lot of songs from the first record. It gets some of the best response, because it was so post-punk. Thora Lun, he's from Denmark, has been playing bass for the last 15 years. He helps  me when I can't remember my old songs. It's been the most fun I've had touring, ever, with this particular line-up. Every time a tour ends, it's like, we could keep going. Because it's been so good, and because the last album, Heartbreak Pass, kind of perfected the four or five genres that Giant Sand did, it seemed like a good time to call it quits. While it's feeling so good, so I can leave it on a high.
Now that we're putting it to bed, this next thing I'm doing is this piano record. I tricked myself. I put the piano in my bedroom and made a rule that I couldn't walk past it without playing. I wondered about the genre of 'piano standard,' and how nobody is writing like that. I wondered why, and I wondered if it was something I could do. And the more I got into it, it was all self-discovery, because there's no one left to teach you. But there's plenty of evidence recorded, so you can look into volumes of work and try to figure out what makes a standard a standard.
Did you figure it out?
I figured it out for the lowly indie rocker, cause that's all I really am. I did the same thing when I played with the gypsies of Andalusia with the flamenco-tinged album Alegrias. And I did the same thing before that with the gospel choir on S'No Angel. There would always be a song or two on a Giant Sand record similar to these standards. Finally, I thought, 'Why not see if you can get a whole batch of these songs?'
I want to see how far I can go with the piano standard. It's like a dying language. There's no one doing it. There's no one writing it. Those big chords, I find really beguiling. And when the rhythm section is with me it's this fantastic sensation, because it swings. And that swing beat to me is, ahh, It's the most intriguing rhythm. It kind of moves you along, it moves the day along, it moves all your problems along, all your love along. It just swings. And I mean, very subtly: the bass is the pedestrian beat, shuffling your feet, and the piano stabs are like little horn sections.
It's a perfect form of non-retirement retirement. You travel like human beings now. I don't have a guitar slung over my shoulder at every airport. You're able to wear a suit, in fact, it's preferable. You don't have to do soundcheck. You just show up five minutes before you're supposed to play, like real time. I'm looking forward to this tour and really being able to dive in and see where it goes. This will be the first time we do it as a band, and whenever we do it as a band, it always develops into where we go next.
—Amy Benfer