FEATURES
How Pylon Brought Disco to the '80s Athens Rock Scene
By Ron Hart · August 05, 2016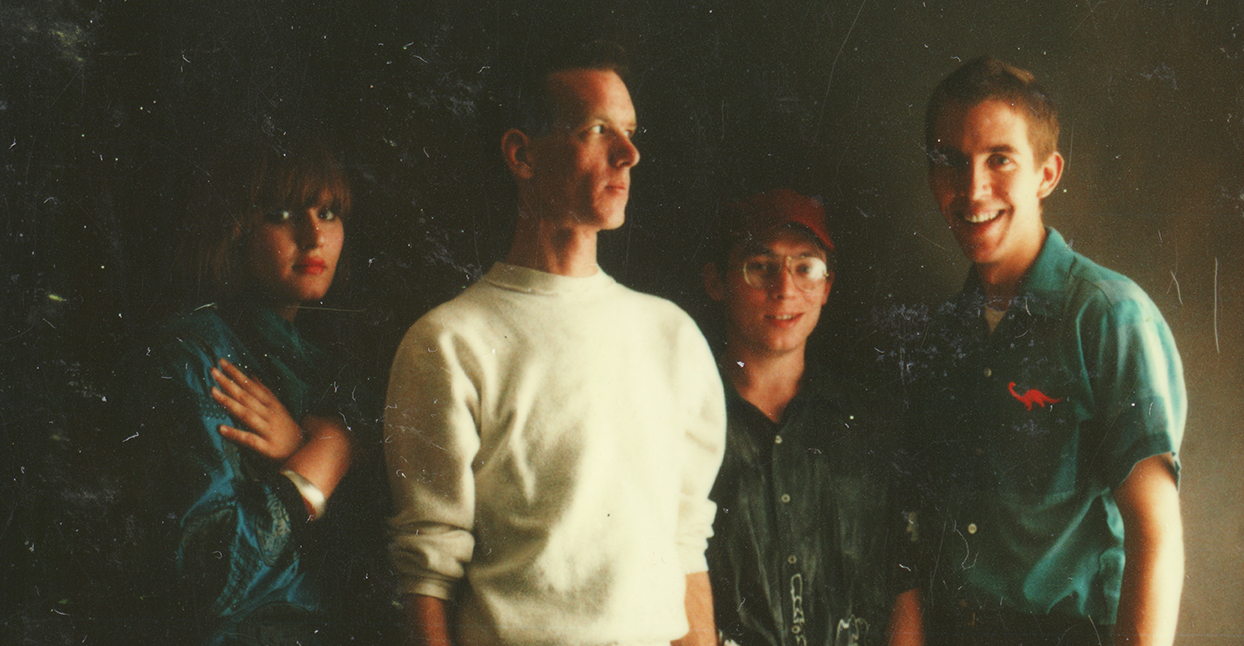 The year 1983 was a monumental one for Athens, Georgia. When R.E.M. released their full-length debut Murmur that April, it was greeted with an avalanche of critical acclaim that cast a new light on the college town in the foothills of the Blue Ridge Mountains. While The B-52s—who released their third and arguably best album Whammy! in '83 as well—may have put Athens on the national map, Murmur ensured its permanence as the preeminent destination for the kind of jangly, guitar-driven pop that springs from a twin love of The Byrds and the dBs.
But if the B-52s were the Stones of Athens and R.E.M. its Beatles, then Pylon were the Kinks, a group so ahead of their time it wasn't until DFA Records reissued their catalog in the early '00s that the world finally began to catch up.
Chunklet Industries' Henry Owings, a long-time Athens resident who has released a newly-discovered live recording of the band's last show (before a reunion several years later) at a neighborhood bar called The Mad Hatter, sees it a bit differently "When it comes to this town, The B-52's were The Cramps, and R.E.M. was a group who could've been on the original Nuggets compilation or something. But Pylon wanted to be a disco band."
"If you went to see Pylon back in the day, you knew you were going to be dancing," says Linda Hopper, frontwoman of such acclaimed Athens groups as Oh OK and Magnapop.
Rescued from deteriorating reel-to-reel tapes, Pylon Live captures the band at the absolute peak of their powers as a live act, in a concert the group very much thought was going to be their last. They tear through material from their then newly-released second LP Chomp, as well as favorites from their classic 1980 debut Gyrate. There's even a wild cover of the theme to the 1966 Batman television series. The collection also stands as a fitting testament to the sonic vision of Pylon guitarist Randy Bewley, who passed away in February 2009 at the age of 53 from a fatal heart attack. In tribute, the album was released on his birthday, July 25.
We had the opportunity to speak with vocalist Vanessa Hay Briscoe and bassist Michael Lachowski about bringing Pylon Live to life, and got a little insight into the history behind a music scene that changed the impression of music the American South in the 1980s, as well as the band's crucial place in it.
Merch for this release:
T-Shirt/Apparel, Vinyl LP, 2 x Vinyl LP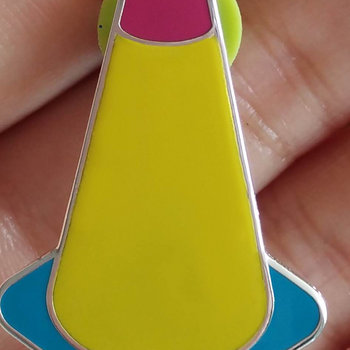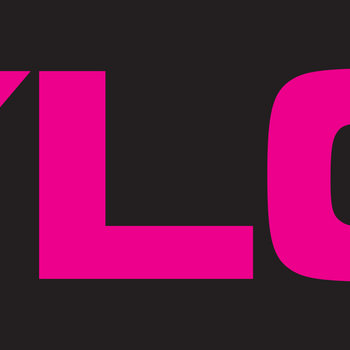 So your first final show at the Mad Hatter, the one documented on this recording—it was initially filmed for television?
Vanessa: Yes, actually. It was supposed to be the pilot for a TV show called Athens Shows that was financed by two guys here in Athens. They shot us and Love Tractor for it. Of course, it was the last time we played. But they put it on the shelf and it kind of got forgotten about.
Michael: They didn't end up getting enough good footage to even put together an entire song. They shot so much footage from that night that was underexposed or, for some other reason, was unusable. So when they put that show together, they wound up taking images from other songs and putting them in to fill up the gaps. Some of it is in real time and in sync, but a lot of it wasn't.
The footage really gives a great indication to how Pylon was in concert.
Vanessa: Our main focus, and the thing we liked most to do, was live performance.
Michael: [The footage] is a little corny. When it came out, we hated it because they did all this stuff they thought was real edgy like, 'Oh gee whiz, let's tilt the camera from an angle that looks like it's from the Batman TV show' or something, and we thought that was laughable at the time. We weren't too thrilled with the video when it came out. But I will say this: If it weren't for that project, and for the people doing that video, we wouldn't have this audio recording of the entire set. We lucked out that it came out as good as it did, and it was a good performance—a significant performance, considering we thought it was our very last one. It all comes together to represent the band live, which to me was always the best way to hear the band.
Did you know going into the Mad Hatter gig that it was to be your final show?
Vanessa: Yes. We'd actually played a series of shows before that, kind of like goodbye shows. The other day I found a typed-up poster from one of them. But I totally knew going into this show that it was gonna be the last one—or so I thought at the time.
Michael: That show is the literal culmination of what happened to Pylon in its first iteration. When we played the show featured in this recording, we really didn't think we would ever, ever play again. We thought that was the very last performance as a band. And it was, for four or five years or so. But it's amazing to listen to it now and hear what a good performance it was. Here we were, giving it up and saying our goodbyes, and I figured we would be playing a much sloppier show and just letting it all out. Instead, it's a very tight performance, sort of at the top of our abilities [laughs].
Did you ever think to put this Mad Hatter show out as a live record before you were approached by Henry Owings of Chunklet to put it out?
Vanessa: No. You know, actually how that came about was DFA reissued our first two records. And Michael had borrowed the cover of Gyrate from Henry, because we wanted a worn looking cover; one that had been played and had the ring wear and everything. Most of ours weren't in good shape, so Henry lent us his cover. Michael had it for a long time, and Henry finally went to get it from Michael, and was kind of giving him a hard time about Chomp More. He was bemoaning the fact that there wasn't more additional material in the reissue. Michael said, 'Well, that's an interesting idea.' So Henry set up a meeting for us at Michael's house, and I went over there, and Michael and I talked to him, and the idea came up for a live record. Henry had a tape of one of our performances from Memorial Hall at UGA and had completely worn the tape out from listening to it so much (laughs). But he said, 'Let's start looking for tape and see if we can find a complete show. I'll take all of this on. I'll be the detective, you don't have to worry.'
Michael: Henry is a big fan of Pylon, and he was very interested in having us participate in releasing this live recording. And we were like, "If you want to go and do the legwork and figure it out and want to find a good recording—one that we like that is a significant performance—then knock yourself out. But we're not agreeing to anything until we see what's out there." Because there's not much of that kind of stuff out there. It's all to Henry's credit that he wanted to see it through. Otherwise, this project wouldn't have happened, period.
Merch for this release:
T-Shirt/Apparel, Vinyl LP, 2 x Vinyl LP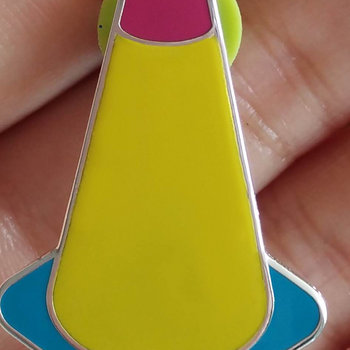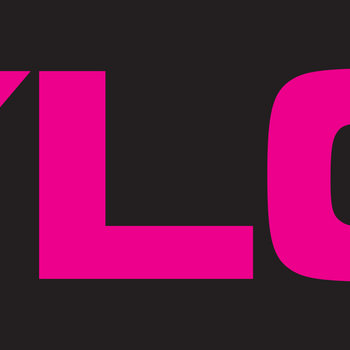 Were other live recordings to choose from?
Michael: That video, they were just looking to do an edited 22-minute show of each band, and they kind of patched that together. The rest of the video is just lost forever. But the audio, thankfully, from beginning to end—the entire set was there. It came off the main board of the room and went out to a mobile recording truck out in the parking lot as four individual mixes for each instrument and the vocals. So when this record was tweaked a little bit to kind of make it sound as good as possible, there wasn't a whole lot more that could be done with it. It's pretty much intact. It really couldn't be remixed, it could only be mixed in a way relevant to those four feeds that were coming out.
Vanessa: I had a box of tapes here that belonged to Randy Bewley, and when he passed away I ended up with them. Henry went through them. There were a lot of cassettes, but he found one CD that had four songs that had been mixed from the Mad Hatter performance and he went, "This sounds great! Let's see if we can find the rest of these tapes." So he went all over the place and finally the tapes turned up. Jeff Calder of Swimming Pool Q's helped him find them, and it turned out they were four-track. So they were able to restore them and remix them. It was exactly what we were looking for. We wanted the whole live performance, both the good stuff and the little hiccups that happen during a live show. To me, I don't listen to too many live records, but some of the best ones I've heard is when you can tell it is really live and you can feel the audience there. Then the tapes had to go to Sonicraft in Freehold, NJ, to get baked and restored, which happens with tapes from that era. We've gone through it twice before with the other two records.
They bake them?
Vanessa: Yeah. There was something about tapes during those years we recorded where they would actually disintegrate and little flakes of tape would come off as you were retrieving it and moving it over to digital. So they have to be baked at a low temperature for a certain amount of time to help it re-adhere and then transferred.
Michael: It brings some sort of suppleness back to the tape, for lack of a better term [laughs]. It definitely was a rescue operation to grab that content and bring it into a state where it can be preserved. But now that it's been digitized and everything, it's pretty safe, I think.
What was the Mad Hatter like as a club?
Michael: Well, that's another one of the anomalies of that day. We never played that club before. R.E.M. had played it once, and we had played this last show there. The reason was that it was a bigger club, which was usually called for at the time in order for us to have a show in Athens. And it was also not really a club that was part of our scene; it was sort of off on the side, doing its own thing for the college market. Back then, there was a big difference. Our scene was its own ecosystem that lived in a college town and was drawing from the talent and creative energy of people like us who came from the art school.
But the rest of Athens, especially the downtown area and a venue like The Mad Hatter, was catering to stuff generic college students at the time were into. So it was the kind of place that would have, like, cover bands and… I don't even know what else they had. We didn't care. But that was the kind of place we would have never ever gone into, except for when R.E.M. played there. And the reason why we played there was because we needed a big room, and they wanted to do this video stuff, which was going to eat up a lot of the space around us. So we needed enough room to attain the largest possible audience as well as enough space for all the video equipment. The Mad Hatter sure came in handy at that particular show, even though it wasn't frequented by us. Although I've been told that there are a bunch of people a little older than us that there was a network of people who still remember that club with lots of fondness and good memories that never registered with us.
One of the songs that really stands out on Pylon Live was the version of "Crazy" that kicks off side two. Many fans arrived at Pylon via R.E.M.'s take on "Crazy" that was featured on Dead Letter Office. Do you remember how that cover came about?
Vanessa: I have a friend, Sandra-Lee Phipps, who worked for R.E.M. at the time. She was the office manager and did the fan club and all of that. She called me and said, "Hey, the guys are in England and they want to record 'Crazy.' Can you come over with the lyrics?" I said, "Sure!" So I wrote them down and took them over the next day. But as it turned out, what happened was that they gone ahead and recorded the song without the lyric sheet. I don't think they had any trouble figuring it out (laughs). But that's one thing I don't think that's been emphasized enough about how the Athens scene, if you could call it that—there weren't really that many bands back in the beginning. We were all very supportive of each other. We all were in each other's address books and opened for each other at shows and let people know we were coming to town. We wouldn't have played in New York City had it not been for the B-52s taking us to open for their show at Hurrah's.
Merch for this release:
T-Shirt/Apparel, Vinyl LP, 2 x Vinyl LP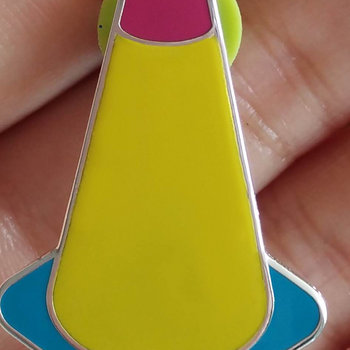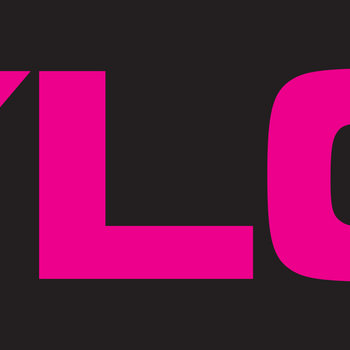 The B-52s were really kind of the canary in the coal mine in terms of bands from Athens venturing out beyond your region to play shows, it seems.
Vanessa: Oh yeah, yeah. Also, they were just so new and absolutely different than anything else that was going on in New York City. It was like a breath of fresh air. People saw all the color and the fun and everything, and punk at the time was very black leather and dark. I love the Ramones and all, but when the B-52s came around, I don't think anybody could have foreseen it, or the impact they would have on so many later bands.
It seems like Hurrah's, from looking at the list of groups who played there at the time, was one of the first New York spots to really open up their doors to British underground bands as well.
Michael: It was—it was like Lena Lovich and The Cure and A Certain Ratio and a whole bunch of stuff that we were already familiar with, because of our very cool record store here in Athens, GA, where the guys were so eagerly figuring out what to bring into the store to sell. When people said that Pylon sounded like we came from Manchester, England, it was because we'd been listening to so much stuff, like the really early Mekons, and a lot of good music that was coming from the UK. And then a lot of our other influences were coming from American groups like DEVO and Pere Ubu. In fact, the one of the first times we played in New York City, it was opening for Gang of Four, and that was one of the most amazing opportunities. We wound up becoming great friends with them and opened a whole bunch of shows for them over the next couple of years.
What do you think initially inspired the Athens music scene?
Vanessa: There'd been a period—I'm sure you remember—when there were all these big dinosaur bands playing arenas, and then punk came, then post-punk and then new wave. I felt like Athens was a reaction to all of it. Music became really more decentralized, so there were a lot of smaller scenes that sprang up around the country like in Ohio, New York, Minnesota, North Carolina, Georgia, California… People slept on each other's floors. We made our own records and took them around. There wasn't the Internet, so you would go in a shop and you would buy a record because you heard about it in a fanzine, or you liked the way the cover looked, or you might have heard it DJ'ed somewhere. I bought a lot of records like that. I collected singles for a long time.
Michael: We were right in between punk and new wave when we came out, and we were filling in that little opening there in the middle that was just a couple of years of what they called post-punk. It was a very exciting time. Amazing stuff was happening in real time, and we were right in the middle of it. And Athens has done a very good job at staying consistently pertinent for all these years, and producing from time to time enough really good new acts that click on some national level. The last one that I was really super proud of was Reptar. Check them out, I think they're really interesting. And, this is classic for me: If I can have a personal connection with the people, it counts even more. Once I got to know the guys in Reptar, I really got to love them. They are just four fantastic people. I love their music and I love them.
How did you guys perceive Pylon at the time? Was it a band or was it more of an art project?
Vanessa: I think in the beginning it was gonna be more of an art project. Randy Bewley, our guitarist, had this idea because he and Michael subscribed to NY Rocker when they were in art school and they said, "Well let's start a band." Their whole goal was to go to New York, get written up in the NY Rocker, and then break up. And so they'd start practicing, and it started out Randy would be on drums and Michael was teaching himself the bass. They didn't think that it sounded very good, so Randy switched to guitar. And Curtis Crowe, our drummer, was their landlord at the time. He owned a studio and had a loft up there he rented out. So one night he heard them playing this one riff over and over again, and he knocked on the door and said, 'Hey, you guys really need a drummer.' Because I think it had actually been driving him a little nuts [laughs]. 'What you need is a drummer. I play drums.' So he dragged his drum set over there.
Michael: We came up with this concept, a self-referential way to explain what we were doing to ourselves, which was that we were tourists in the rock 'n' roll industry. That we weren't really a part of it, but just dabbling in it. And that's sort of true in a lot of different ways, because we didn't come from a musician background at all. We came from visual art. We just were interested in playing the sound we created and getting a good response from critics and all that stuff.
Where did the disco element of Pylon come from?
Vanessa: We were listening to a lot of things like Kraftwerk. I remember we had this art class, but it was more of a freeform class, and on Wednesdays they'd have a get together and have a critique to show what we had. And after the critique, we would go out and find where the cheapest beer was. One time, they had a new wave night at this little tiny bar called Episode 341, and there would be some disco played before that. I remember really liking this one song, "Flashlight," by Parliament. It was a little bit funkier. We liked a lot of James Brown. These parties, we played a lot of stuff. I can't say that we were ever repeating anything or trying to sound like someone, but definitely we had a lot of people that we listened to.
Michael: When we started out, our stuff was a little more inspired by things like the No Wave movement from New York and groups like James White and The Blacks, Lydia Lunch, Mars and DNA. Those four bands were on Brian Eno's No New York compilation, which we listened to a bunch. We also listened to stuff like DAF and Cabaret Voltaire, which was kind of industrial and not real fun or friendly. And some of our first shows, we were a lot more like that—more monotonous and kind of drone-y. But the thing that saved our butt was our drummer—all of us had very limited range. We figured out what we could do, but were only able to do little beyond that. In the case of our drummer, and he'll be the first to admit it, was that he only had one way he knew how to play, which was this real solid 4/4 beat. And ultimately, once he, myself and Randy got it going, it turned into a very dance-friendly type of vibe, and we embraced that. The first time we played a show where we got that energy going in our music and people responded by dancing, we were like 'Oh hell yeah! We are going to feed that as much as we can.' Then we started dancing around on stage, which became a part of our presentation.
Merch for this release:
T-Shirt/Apparel, Vinyl LP, 2 x Vinyl LP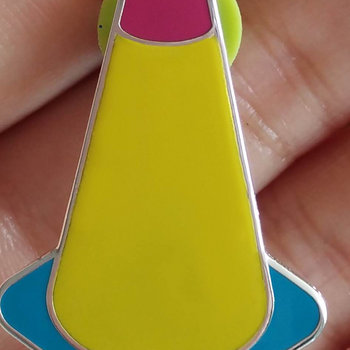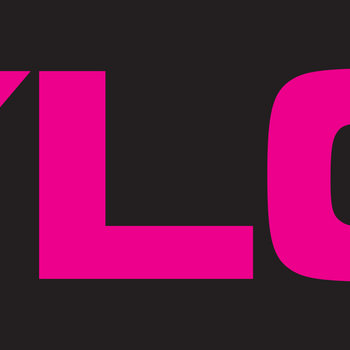 Did you go out dancing yourselves?
Vanessa: Oh yeah, we'd go out dancing. We'd have parties at our house or go over to a friend's house, and somebody would have a keg of beer. And each of us might have two new singles or one new single and we'd bring them to these parties and play them like seven times. Keep flipping them over and over, and everybody would be dancing. It was a really cool thing.
Michael: I wasn't really a disco fan at the time, because I always associated it with a different part of America. I like it now more than I did back then, and I seemed to like it a lot better as a DJ. But that wasn't until the '90s, really, when that sound started informing dance music again. I wasn't really inspired by any genre aside from all of the other new music that was coming out when we were first starting off.
Were there any discotheques in the area at the time?
Vanessa: There were discotheques in Atlanta, but I don't remember ever going to one of those.  It was more about dancing at parties. You might have a disco record followed by Chic followed by DEVO [laughs]. It was very eclectic what we were listening to.
Did you ever try to make it up to Studio 54 when you guys came out to New York in the late '70s?
Vanessa: I think we parked our van on the street in front of there. We saw a newswoman out front reporting and the guys were like, "Vanessa, get out of the van and get behind her." I did, and she looked over at me with this pissed off face and her and her cameraman went a little further down the street. But I didn't make it into Studio 54. I knew that was all going on. But I did go to places like the Mudd Club and Hurrah and Peppermint Lounge and Tier 3 and The Living Room. We played Danceteria a lot. The thing about those places was that it was just about the bands. Like at Hurrah's, my friend Meryl, who was one of the very earliest VJs. She would show videos and make videos to go along with the songs. And then these places at the time, there was very eclectic stuff being played in the clubs. You might have Jimmy Cliff "The Harder They Come" followed by Jona Lewie, that song "You'll Always Find Me In the Kitchen at Parties" (laughs). It was a great time. It wasn't narrowed into one genre.
Michael: Back then, and I have the B-52s to thank for this, when they were in town they would go hang out at The Roxy and The Pyramid Club. And so they told me about that and I went out one night after Pylon played. I stashed some beers in a bag with a buddy of mine and we headed over to The Roxy and got in there. It was quite a scene. I can't remember which of the electro-boogie bands was performing, but I remember that Crazy Legs from the Rock Steady Crew was there, and it was so wild. And then Afrika Bambaataa and the Soul Sonic Force came out onstage, and they brought the whole Kraftwerk vibe into the club. So I was like, "This is it for me." I started losing interest in the rock scene, because I was so taken up by all of that in a big way.
—Ron Hart