FEATURES
Hobbyist's Limited 7" Will Benefit Chicago Metropolitan Battered Women's Network
By J. Edward Keyes · October 18, 2016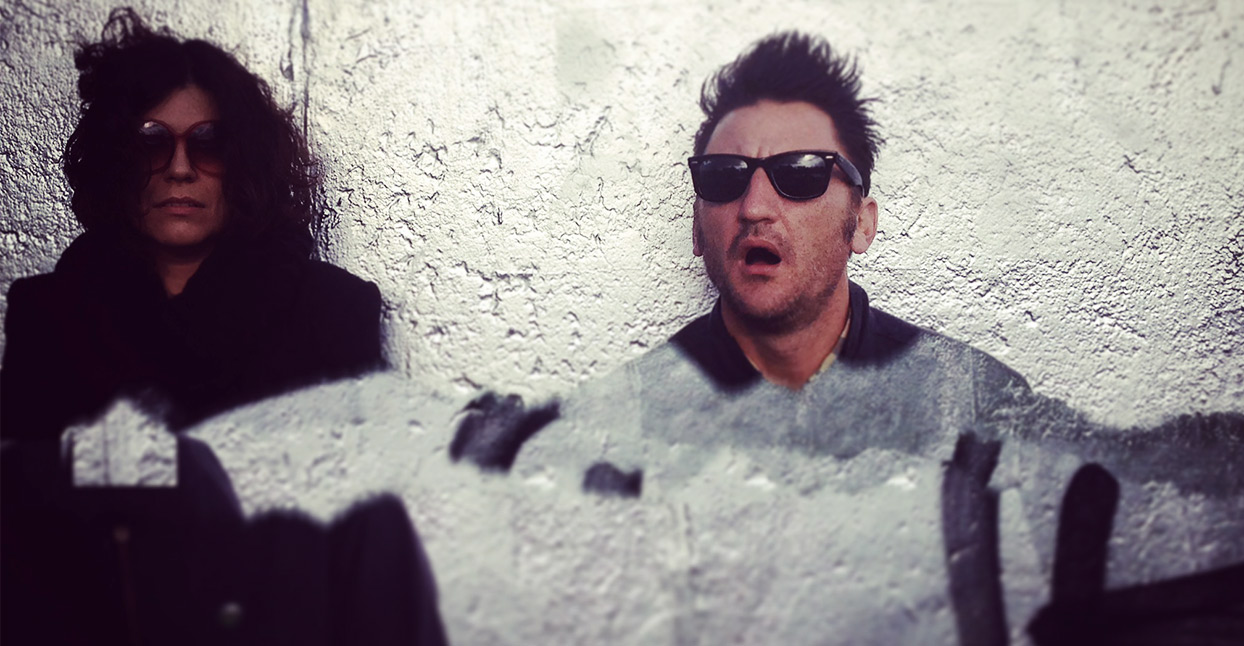 Many bands use exclusive, limited-edition items as a way to stoke fan enthusiasm and reward devotion and vigilance. But when the Marc Mozga and Holly Prindle of the Chicago duo Hobbyist decided to make a run of lathe-cut 7″s to take on a trip to Japan, they saw the opportunity to do something meaningful at the same time. The duo is reserving a small portion of the 7' for "2244" to sell through their Bandcamp, and are donating the proceeds from those sales to Chicago Metropolitan Battered Women's Network. The dark, dubby song offers an impressionistic view into an abusive relationship, telling its story with brief flashes of imagery rather than strict, linear narrative. We spoke with Mogza and Prindle about the origin of the song, and how they came to the decision to make it a charity single.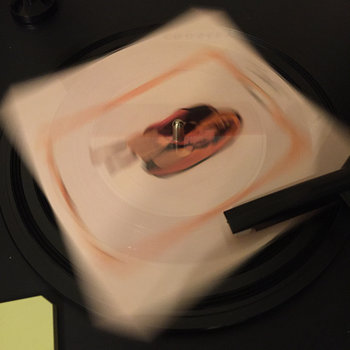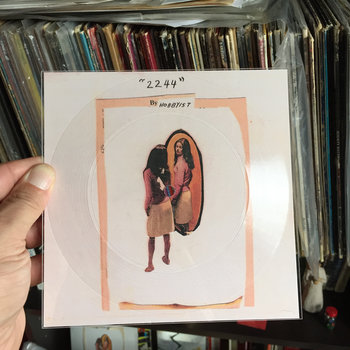 .
00:10 / 00:58
Merch for this release:
Vinyl LP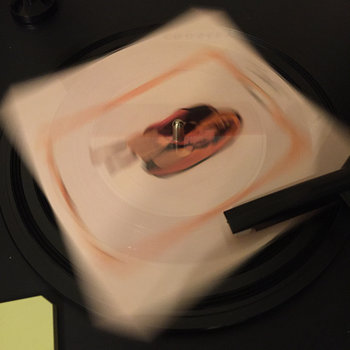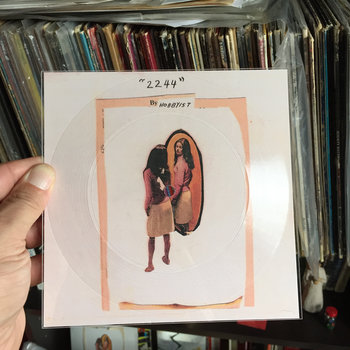 You recorded this song at Dub Narcotic studios, which is kind of a legendary place. I was curious to know how this came about.
Mozga: We've always been big K Records fans, big Calvin Johnson fans. We were playing some shows in Olympia and Seattle, and we were playing this little coffee shop, and a guy in the audience happened to have done done some work at Dub Narcotic. He said, 'You know, the next couple of days they don't have much going on [in the studio].' The schedule just worked out.
Prindle: It was serendipitous. We were totally surprised. Calvin wasn't around, but we did get a little behind-the-scenes tour of their archives. We were just dorking out, taking a lot of photos.
Mozga: The guy who engineered our song showed us the lab coat that Calvin puts on when he mixes bands. The studio is in a converted synagogue, I believe, and the front door just opens up into this giant place with all of this great analog gear. It's just perfect.
Musically, the song is a lot different from the work on your previous record. It's much more spare and empty and dubby. It kind of reminds me of something that might have been on Return of the Giant Slits. What led to the decision to strip the song back in this way?
Mozga: With the new stuff, we're trying to go back to the old methods that we had when we were starting out. We're trying to find that simplicity again—trying not to overdo the beats and leave more space in general. It's kind of a back-to-basics thing for us, trying not to use a lot of computer editing, and just letting it fly. I have this machine called the Grendel Drone Commander, which is phenomenal. But they're difficult to work into songs, because it's a pretty minimal instrument. But on a song like this one, you can bring that out more, and it blends with the real simple beat we've got going.
Prindle: Mark is a crazy scientist one-man-band. Before Hobbyist, we had a different band for years, and it started off much more simple, and that was just because our techniques were simple. We were younger, and were really just messing around in our apartment. With the first Hobbyist album, everything had evolved both musically and lyrically, but we were really missing the simplicity of our earlier stuff. When you've been making music for a while, you feel like you have to be constantly layering sounds, asking 'What can we do next? What more can we add to this track?' When really, you just need slow down for a minute and be OK with it being more simple, and to make sure you're not conflating 'complicated' with 'good.'
How did you connect with the Chicago Metropolitan Battered Women's Network?
Mozga: We had this idea to make these lathe-cut records, because the viability for a limited pressing just seemed to make sense. We're going to Japan next month, and I wanted to have a little memento to be able to take with us and leave around in different places, or to give to people. So we were thinking, 'Well, as long as we're making these, we may as well do a donation where, if somebody wanted to buy them, the money would go to someone else.' The lathe-cut is not exactly your highest-quality vinyl, but it is a keepsake. So we were researching places in Chicago [to donate to], and a friend recommended this organization. We wanted to find something that made sense for what the song is about.
Prindle: We both have regular jobs, we just love making music. So we thought, 'If we're going to sell it, we should do something worthy with the money.' Our other songs either have a social message, or tell a story about someone's personal struggle. This song in particular is the heaviest topic we've ever tackled. So it seemed like the right time to tie it to a donation. The song started off differently, and it morphed into what it is now based on something that I saw—something that I personally found to be disturbing.
Not only is the music on this song very spare, the lyrics are as well. It would be so easy, with subject matter like this, to go over the top. But this song is so much more image-driven, which I feel is part of the reason it's so incredibly effective.
Prindle: As someone who has not experienced something that traumatic personally, I was trying to imagine what it is that makes someone stay in that kind of situation. I was trying to imagine what that might be like, even on a surface level—maybe they don't even realize the problem, or they don't realize that they're unhappy, because this is the only happiness that they know. It's really tricky. Initially, it was going to be more of a story about a woman's life, and that just wasn't working. It wasn't until it got to the darker spot that the song started working, because I think that's what the song needed to be about.
There are so many different levels of domestic abuse. I think there's probably a lot of smaller things you might see where you wonder, 'Is something going on there?' And it might be verbal. And I think unfortunately, in 2016, we're still living in a time where there's a lot of that going on that's still passed off as just a 'toxic relationship.'
And at first, I was a little fearful to make the song about that. The first time I sang it live, I was scared. Because if you want it to be effective, you have to feel the emotion of that character. And to sing that in front of an audience—you never know how people will react. Do they want to hear about topics that are this serious? But, ultimately, I actually think that's more of a reason to do it.
— J. Edward Keyes