FEATURES
A Lifetime of Music With Ho Lan, Taiwan's Peace-Loving Yodeler
By James Gui · September 20, 2023
"I didn't talk until [I was] five years old," says Ho Lan. But before she could even speak, the Taiwanese musician was already tapping out tunes by ear on the pump organ, her older sisters parading her uncanny abilities around to their friends. "[They were] like, 'look at this kid, just request and she can play anything!' But I didn't know how to talk," she laughs.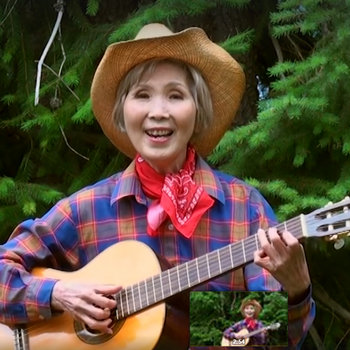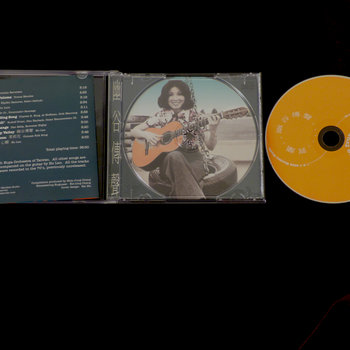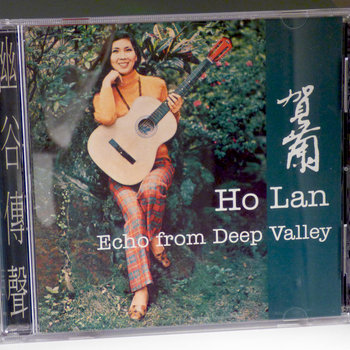 .
00:10 / 00:58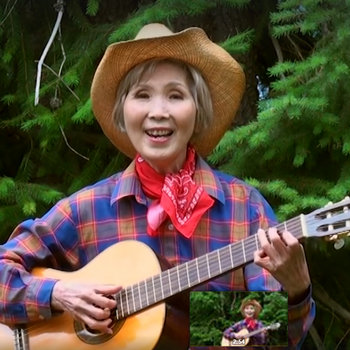 Merch for this release:
Compact Disc (CD)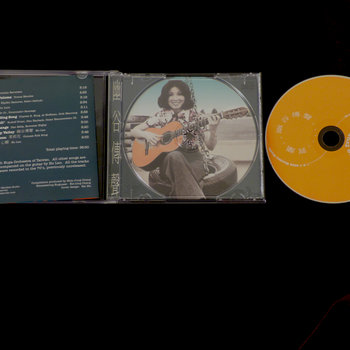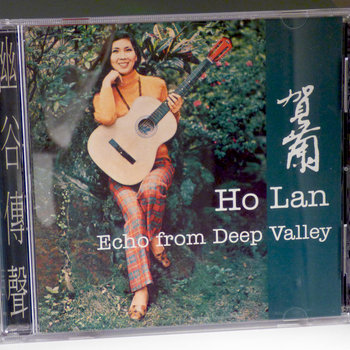 Fast-forward to the 1960s, and she was yodeling in Mandarin on live TV. "I saw an article looking for musicians to play in the background of a TV program. So I said, 'Oh, let me try,'" she remembers. She was a music teacher at a local elementary school, and her own music education consisted of lessons from her math teacher ("We did three months of Carcassi") and three years of self-study, but her dream was to be on the big stage. "At that time there were no women who played instruments [on TV]. So they asked me, can you sing? And I said, 'Well of course! Piece of cake!'" says Ho Lan. She yodeled for them, a skill she picked up from listening to American singers like Eddy Arnold. Her low contralto combined with the foreign singing style intrigued the judges ("They laughed," she remembers), and she was called back to perform on a talent show broadcast live to the entire island. Later, she was tapped to perform weekly on The Gathering of the Stars—the same program that also starred a young Teresa Teng.
Soon, she also began performing on stage. "My husband was an engineer; in Taipei they built the new Ambassador Hotel, and they had an open house so I went," she says. Christening the new building was a show full of Vegas-style opulence, complete with an 18-piece band, retractable stage, chorus and dancers. "I thought, 'Oh, if I can sing here, that would be nice,'" she says. Her sister introduced her to her friend who booked acts for the hotel—someone who immediately recognized her. "He said, 'Where did you go? I was looking for you all over!' He was the adjudicator of the talent show on TV," she says.
Ho Lan's Echo From Deep Valley is largely influenced by her experience gigging at the Ambassador as well as GI clubs like Club 63. Singing for—and with—people from across the world, she learned songs that would remind her audiences of home. "I sang with a Filipino band, so I learned Filipino songs," she says. One of those songs—"Ikaw," written by Miguel Velarde, Jr.—makes an appearance on the album, as well as Spanish-language songs in the Filipino repertoire like "Cucurrucucú Paloma," "La Malagueña," "María Elena," and "Granada." Recorded in the '70s between Taiwan and the U.S., the second half of the record has songs in Hawaiian, Mandarin, and English. Remastered by Ho Lan's daughter Hsi-Ling Chang and released in 2006, the album is a time capsule of the cultural mixtures that were concomitant with the movement of soldiers around Asia during the height of the Vietnam War.
Yet the peacefulness of the record belies the violent geopolitical context in which it arose. Ho Lan's delicate guitar lines and husky voice—honed by hours projecting over the sound of waterfalls near her hometown—have an earthy, nostalgic texture. "There's this Chinese medicine clinic in Taiwan and they heard my mom's CD, and they said the music was very healing," says Hsia-Jung Chang, Ho Lan's younger daughter. "So they bought 2000 copies to give to their patients to help the healing process."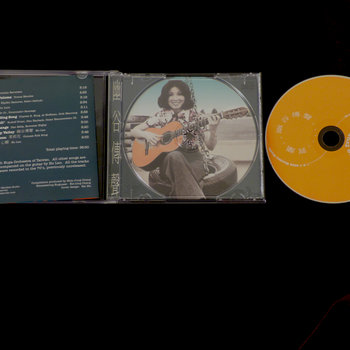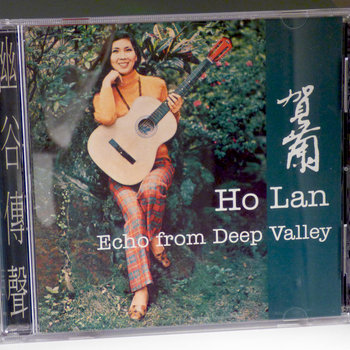 .
00:10 / 00:58
Merch for this release:
Compact Disc (CD)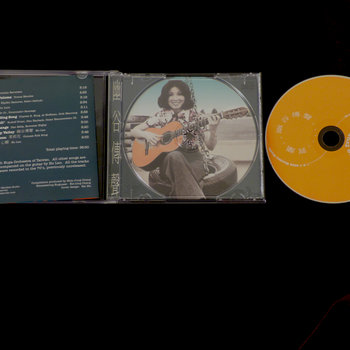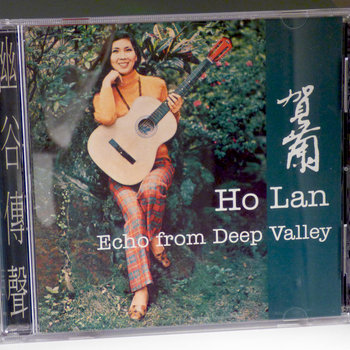 Ho Lan—now 82 and living in Spokane, Washington, where she immigrated to in 1974—is the epitome of a peaceful spirit. Leaving her music career behind in 1985 and opening a teriyaki joint with her husband in 1988, music was nonetheless a constant in her family's life. "When Hsia-Jung was three years old, and Hsi-Ling was six, seven years old, we always put them on the bench and everybody played together on the piano," says Ho Lan. "One played the high notes, the other played the bass, you know, all together. Music was everyday life." Both daughters became accomplished musicians in their own right, Hsi-Ling as a Grammy-nominated producer and Hsia-Jung as a concert pianist.
But since the 2010s, at her daughters' encouragement, Ho Lan has been writing music again. "In my mind, it's all music all night long. So I was trying to play the little keyboard I have, and I started to remember what I listened to when I was little, like Strauss," says Ho Lan. "My daughter was kind of surprised, saying things like 'How do you know that?'"
Her new songs are filled with messages of happiness and peace—"Happy Yodeling" is exactly what it says on the tin. "If trouble comes, you want to invite the trouble to sing with you so trouble turns to happy," says Ho Lan, switching from Chinese to English. "活在當下 (Live in the moment)/ You have the ability to 轉境 (change your perspective)/ Instead of 隨境轉 (letting your circumstances change your mind)." Inspired by Buddhist philosophy, her music and its messages are deceptively simple, yet important as ever. "Peace has to come from ourselves first. From within, to outside," she says.