FEATURES
Everyday Ambient: The Legacy of Hiroshi Yoshimura's "Surround"
By Patrick St. Michel · November 16, 2023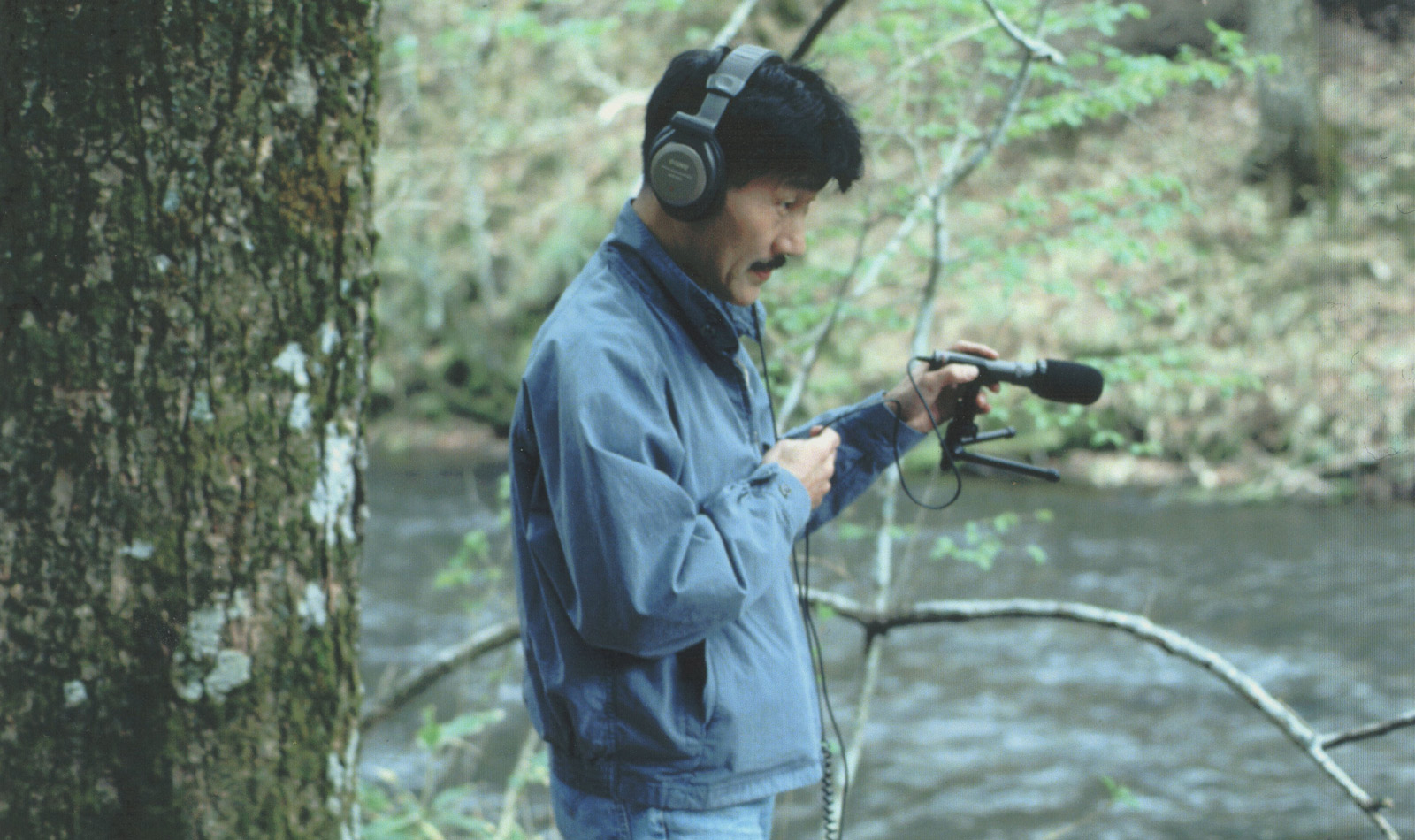 On 1986's Surround, Hiroshi Yoshimura wanted to create music that could be part of the listener's daily life rather than something taking attention away from it. "Its volume should not become a hindrance to a conversation, and should be placed in the same family of sounds as the vibration of footsteps, the hum of an air conditioner, or the clanging of a spoon inside a coffee cup," the artist wrote in the liner notes. "With the addition of city noise from outside the window, you may hear it in a completely new way."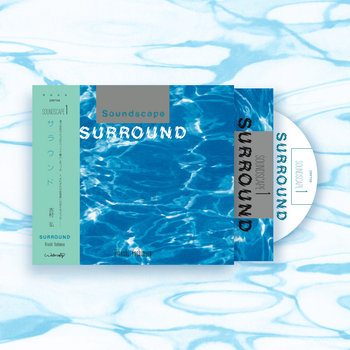 .
00:10 / 00:58
Merch for this release:
Compact Disc (CD), Vinyl LP, Cassette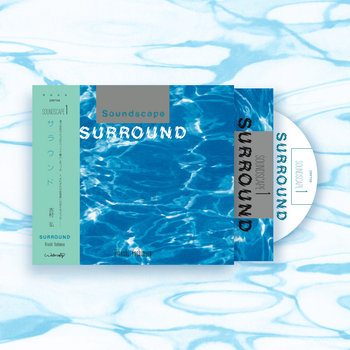 The artist's ethos comes across clearly on Surround, reissued for the first time ever by U.S. label Temporal Drift earlier this year. In many ways, it's the work that best captures Yoshimura's approach to art and how it intertwines with physical spaces. This also makes it arguably the defining example of kankyō ongaku, Japanese for "environmental music," a style that enjoyed its heyday in the 1980s. The genre explored how sound could support space—natural or man-made—and the absorbing ambiance of Surround offers an opportunity for the listener to experiment with how they can use the sounds within to enhance their daily life.
It's the fact that Surround is meant to be an 'amenity' for your living space," Temporal Drift co-founder Yosuke Kitazawa writes over email about what makes the album special within Yoshimura's catalog, pointing to the artist's comparisons of the music to air conditioners or spoons. "It makes it feel like a very personal form of environmental music, almost like a soundtrack to your everyday life."
The reason Surround came to be was due to Japanese company Misawa Home wanting to utilize sound design as a way to enhance the overall experience of the living space of the structures they built. Nihon University professor Hiroyoshi Shiokawa worked for the Misawa Home Institute of Research and Development at the time and found himself leading the project, which he writes about the liner notes to the reissue of Surround.
Shiokawa turned to Yoshimura, whom he had met a few years earlier at a university culture festival. By that point, the environmental musician had already put on a variety of special live shows and created visual art exploring ideas of place and nature (while also collaborating in the 1970s with drone outfit Taj Mahal Travellers). He had released defining collections of kankyō ongaku (1982's Music For Nine Postcards), created works to be played in public spaces, and worked with big companies (1984's A・I・R  [Air In Resort], packaged with a then-new perfume created by cosmetics company Shiseido). Yet the opportunity with Misawa Home allowed Yoshimura's music to enter one of the most intimate spaces imaginable: the home.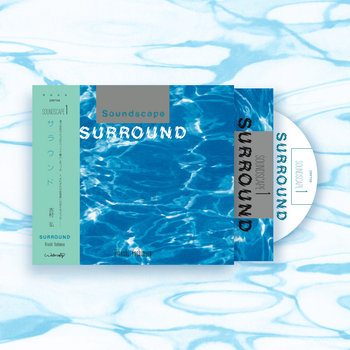 .
00:10 / 00:58
Merch for this release:
Compact Disc (CD), Vinyl LP, Cassette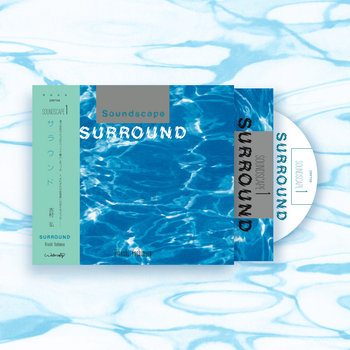 Surround (technically Soundscape 1: Surround when Misawa Home released it) offers an airy and inviting sound, one that becomes an inviting addition to a home environment when played at lower volumes and individually absorbing when experienced at higher volumes with headphones. The songs hide details and subtle mutations within their seemingly restrained structures. The marimba notes gliding along on opener "Time after time" offer immediate warmth, but slowly change while the sound behind them drifts off into multiple directions over the course of its 11 minutes. "Time Forest," nearly as long, turns synthesizers into ripples and droplets intersecting with one another to become enveloping. In every track, Yoshimura leaves room for the listener's own environment—whether it be a chat with a friend, the sound of dishes being cleaned, or the outside world sneaking in through an open window—to bleed into the work and reveal new perspectives.
The album also developed at the same time as Yoshimura's GREEN, a similarly unrushed collection of songs held up by many as the artist's masterpiece. He created it initially with the purpose of presenting it to Misawa Home as a potential next album. Shiokawa recalls that the company passed because the compositions that would eventually become GREEN were too lively for something to be played in a pre-fab home. "GREEN seems to have been created as an expression of the pure joy felt by Yoshimura as he accepted his first commission for an album of environmental music, and you can feel it brimming with exuberance as you listen to it," Shiokawa writes. He positions Surround—more solitary, more reflective—as the yin to GREEN's yang.
I agree with Shiokawa-san in that the overall tone of the albums are like yin and yang," Kitazawa says. "GREEN feels like life waking up, growing and moving forward, whereas Surround feels like what comes after that—just the daily grind of living your life."
Yet beauty hides in the mundane, and Surround offers flashes of warmth and sweetness within its songs. It's also, ultimately, a reflection of where the listener finds themselves, quite literally, with the environment around them shaping the experience and adding depth to the work. More than just background music for new houses, Surround is a highlight of Yoshimura's catalog, and as good a definition of what kankyō ongaku is as exists.