FEATURES
High Priest Of The Beats
By Laurent Fintoni · January 07, 2014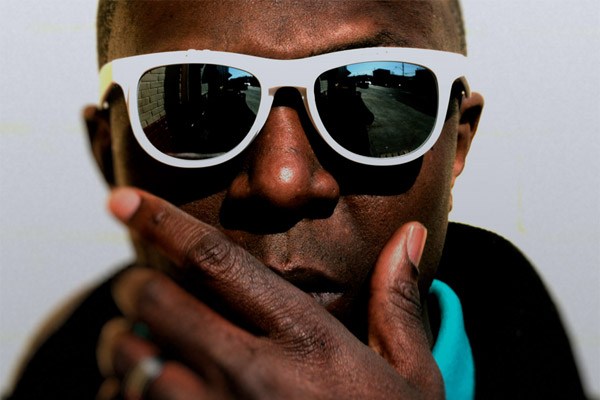 Even after a decade of crafting forward-thinking hip hop productions, Antipop Consortium's High Priest is still pushing the boundaries of the art form. He talks with Laurent Fintoni about communicating through beats.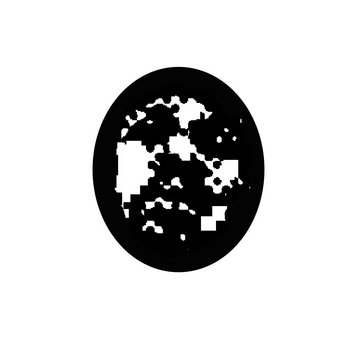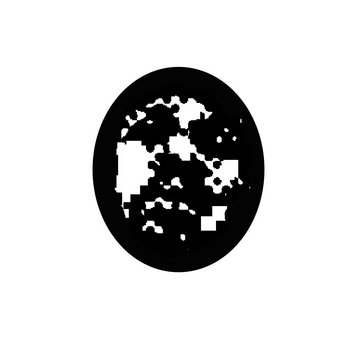 "I always enjoyed the beats more. It felt more comfortable bringing the studio to the stage and having the beats say more than it was possible to vocally," High Priest from Antipop Consortium tells me. Over lunch he recounts the early days of APC, and how the four-man collective came together via live jams on New York City's underground circuit. He reminisces on a decade of crafting forward-thinking hip hop productions, and draws a parallel between APC's experimentations and the more recent, instrumental-heavy sounds emanating from the Los Angeles beat scene. He pauses, picking at the plate of rice and peas with chicken gravy that stands between us on the table. "I wanted to "dead" rapping at the forefront early on, and keep putting the beats forward more … when I saw the L.A. thing evolve and take hold I was like, 'finally!'"
The rise of the so-called L.A beat scene in the late 2000s (championed by artists like Flying Lotus and Ras G, DJs such as Kutmah and The Gaslamp Killer, and epicentered at the weekly Low End Theory club) was built on years of momentum at the edges of hip hop and electronic music. Priest, aka HPRIZM and née Kyle Austin, was uniquely placed to understand the deeper meaning encoded in this explosion of interest around beats. He knows about pushing the envelope in hip hop production, about giving the music what it thinks it doesn't need. The instrumentals that underpinned most of APC's output, as well as Austin's other projects (Airborn Audio, The Isolationist, etc.), always felt like they hinted at a future permutation of hip hop. And that future finally crash-landed the party in the late 2000s, leading us to the current beat-heavy sonic landscape.
Austin emerged in the '90s from the same Queens and Brooklyn neighborhoods where so many hip hop legends cut their teeth – Run-D.M.C., A Tribe Called Quest, Busta Rhymes, and Big Daddy Kane, to name only a few. As a young poet he learned to produce in order to fulfill a simple need: the musical background for his own words. Soon enough, the poetry took a backseat and he became the force that would bring together the various characters – Beans, M. Sayyid, and Earl Blaize – that made up the visionary collective of hip hop outcasts of Antipop Consortium.
Fast forward to 2014, and Austin is a teacher at the William Patterson school in New Jersey and is kick-starting the year with a couple of new solo releases. Kush and Akhi are the first in a new series of instrumental works grounded in his experience, knowledge, and love of hip hop. "The idea behind the series was to create something that is communicative without lyrics," he explains. The four-track Kush EP drops first, and is meant to be listened to as a 12 minute cohesive piece. Austin also made individual tracks available, and it's easy to imagine Wu Tang fans wanting to press repeat on the dusty funk and Shaolin echoes of EP opener "Haunting Ground."
The tracks on Kush are primarily sample-based. They arose from Austin making mix tapes of old records to listen to while he was out and about. In the process, he began discovering samples that could be used as building blocks to create sonic landscapes. The idea behind the series is to slowly work beyond that scope. "Later on I definitely want to go back to the electronic side of things. William Patterson has an ill electronic music department and I'm helping to restructure it. Later in the series I want to bring out the modular elements and get into that."
If Kush brings up memories of classic hip hop, the second EP, Akhi, is a worldlier affair that Austin describes as possessing a strong middle-eastern vibe. It pulls from samples and from knowledge gained via another project. "Two years ago we worked on an installation where we had access to recordings of acetates of an Islamic music called Tarab, which translates as ecstatic music," he tells me. "It's ecstatic drumming and is the sort of music played around the Ede festivals. I was given a hard drive full of those recordings and working on it back then helped me get a good understanding of that drumming style. So I went back to those samples, some of which are included in the release, while others serve as a reference. This is really where the impetus for Akhi was born."
Throughout our conversation Austin regularly brings up the idea of how beats, and instrumental music, can connect with people at a street level. Keen to test that potential in his new work, he's played drafts of the songs that make up Akhi to local middle-eastern residents and says the reception has affirmed he's on the right path with it.
"I'm excited about the initial response to the work. I enjoy doing it and the series is a great outlet for me to dig into records and material I have lying around," Austin tells me before we part. "Getting it out there is a first step, and then maybe I can get other people involved and collaborate, with this as the starting point."