FEATURES
On "Castration Anxiety," HIDE Address Social and Political Unrest
By Aaron Carnes · March 26, 2018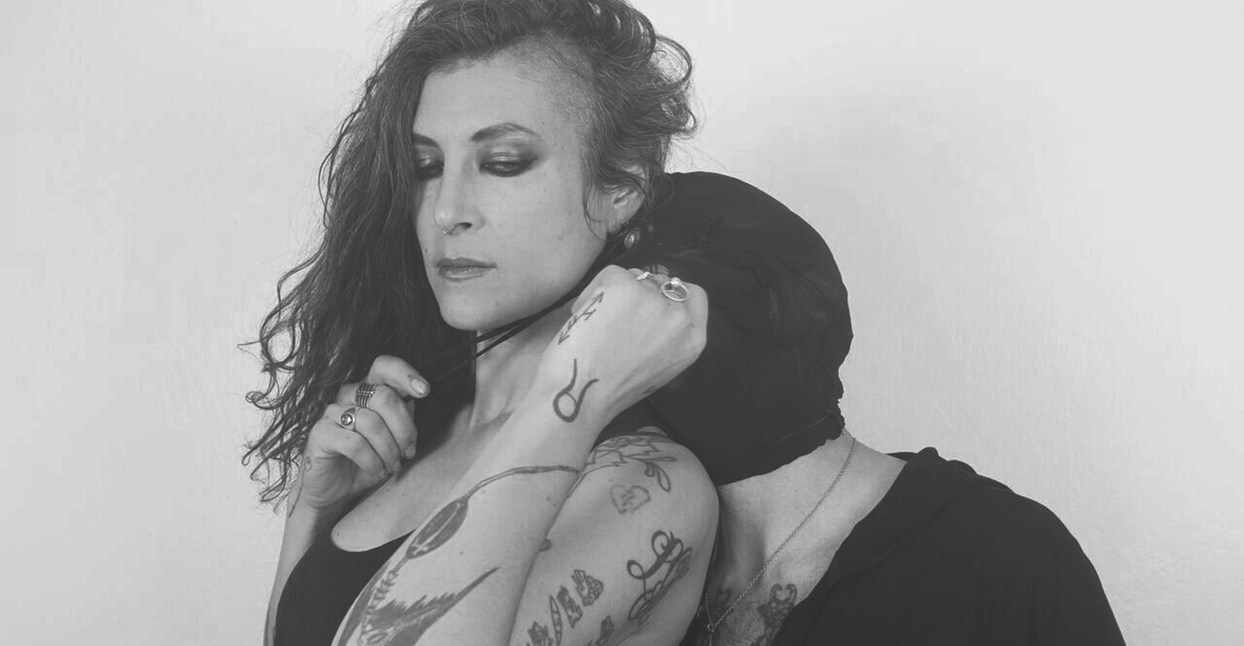 One of the earliest shows that Chicago group HIDE ever played was in Philadelphia, opening for Marilyn Manson. The duo of Heather Gabel and Seth Sher brought their aggressive electronic sound to the stage, mixing '80s-style industrial music, eerie down-tempo punk rock, and unhinged primal screams. They also brought a performance art element to the craft: striking goth-meets-S&M outfits, and a flashing lighting rig.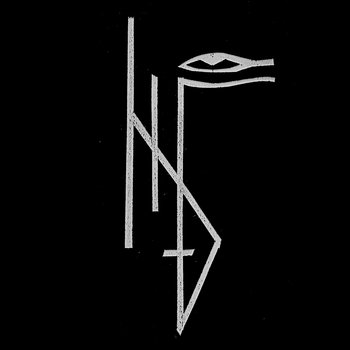 .
00:10 / 00:58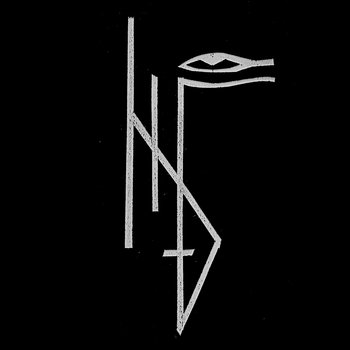 Merch for this release:
Vinyl LP
When they were done, one kid came up to Gabel and told her that he didn't know what they were doing, but that watching them was like watching the movie The Crow.
"I was like, 'Oh my God,'" Gabel remembers. "Mission accomplished."
The group's debut full-length record, Castration Anxiety, is incredibly emotional, and like the title suggests, it's also provocative. But for Gabel, these two elements coexist: there's no needless shock.
"HIDE is a way for me to process all of the fucked up things I see in the news, around the world, or simply experience walking down the street," Gabel says. "I use the band, the literal word and the cathartic performance, as a sort of mouthpiece through which I'm able to focus and release the disgust, anger, sadness, frustration I feel in reaction to the horrors of patriarchy, racism, homo/transphobia, internalized misogyny, rape culture, capitalism, so that I am not a total wreck."
It can get so intense, Gabel says, that sometimes she will be brought to tears during a performance. She recalls a recent gig in which she performed the song "Pain Killer," a tune detailing the death of a 27-year-old Iranian woman who was hung for allegedly killing a man—in self-defense—who was trying to rape her. That man's mother had the power to stop the killing but chose not to, and let the woman be hung.
"I struggle against almost a physical crippling kind of empathy sometimes," Gabel says. "I have a deep emotional relationship with music."
.
00:10 / 00:58
In the four years that HIDE have been a band, they've put out a handful of EPs and toured extensively. The early batch of gigs were an odd combination of big shows (opening for Marilyn Manson and Alkaline Trio), house shows, and some small club dates. While this is Gabel's first band, Sher has been in several groups as a drummer. "After playing drums in most of my previous bands, I was growing tired of the limited sound palette they provided and looked to electronic music and its seemingly limitless sonic possibilities for inspiration," Sher says.
But Gabel has been a visual artist her entire adult life, making collages and selling them online or to galleries. She also makes zines and sells T-shirts of some of her artwork. As HIDE has evolved over time, and she's gotten more comfortable with her work, she sees the group less as an avenue to perform and more as a means to let out raw expression in front of a crowd, something that she hasn't really had before. "I feel like I'm just letting go," Gabel says. "It's a cathartic release."
The band was started by Sher, Gabel, and experimental producer Brett Naucke during a jam session. They were briefly a trio, but Naucke left to focus on another project. Oddly enough, when brought together, Sher and Gabel crafted dark, industrial sounds even though neither artist is particularly into industrial music. Sher is a big metalhead and Gabel is really into punk. The first song the band wrote sounded like an early Cure song—both of them like the Cure—but it didn't feel right, so they kept exploring.
"If pressed, I would say we are a punk band more in the tradition of Crass in terms of the overall vision," Gabel says.
The duo have also made some films together, which can all be seen on YouTube. Last year's Anointing of the Sick is a dark, moody 10-minute black-and-white film that explores the parallels between religious rituals and intimacy within relationships.
This all leads to Castration Anxiety's dystopian vision. Recorded two years ago, the music fits the social and political unrest of the world as we know it, and the cover art—a recreation of Michelangelo's famous Pietà statue—features a woman in a latex burka, holding a naked woman.
"Everything is wrapped up in representation and gender and human autonomy," Gabel says.
There's a lot of personal meaning there, too. Gabel's father is from Egypt, and she grew up going to mosques. She remembers having to sit outside the building because girls weren't allowed inside. Her mother was Catholic, and Gabel went to Catholic school.
"Both of these images are a big part of who I am in a way," she says. "I never really thought about the way they intersected, those two sides of my childhood, but that's that."
-Aaron Carnes