FEATURES
Heather Leigh Claims Her Pedal Steel "Throne"
By Jordan Reyes · November 05, 2018
"You're the last romantic in this world, it's true / Come on dance with me drunkenly, feel my hips sway," Heather Leigh incants on her new LP Throne's final song "Days Without You," nodding to the dissolution of romanticism, while simultaneously invoking its power. One part is a dirge, the other a quickening. Few artists manage to reckon the ecstatic joy of being alive in the world with the pain it doles out, but Leigh's a seasoned pro; she's been releasing music since the early 2000s. She's taken part in noise, vocal acrobatics, slide guitar improvisation (see her duo with free jazz luminary Peter Brötzmann), and—with Throne's release—experimental chamber pop. Her previous solo full-length, I Abused Animal, was a stark, tense musing on survival and damage created entirely from her pedal steel guitar and voice. The difference between that record and Throne is massive. Where I Abused Animal in some ways felt like a warning, Throne is sirenic, enthralling—catchy and orchestral.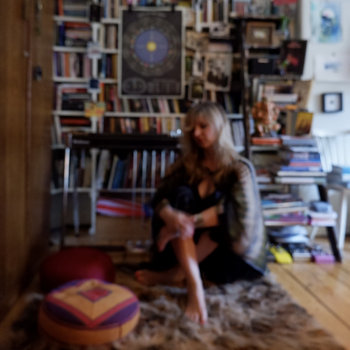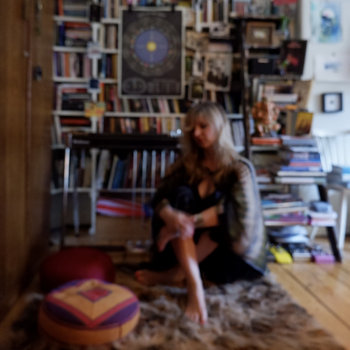 Merch for this release:
Vinyl LP, Compact Disc (CD)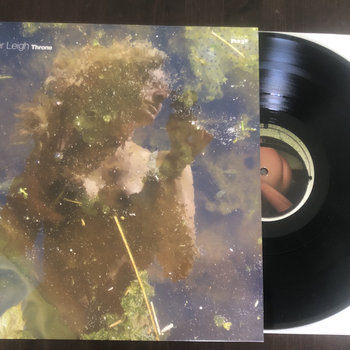 A cursory glance through Leigh's resume shows an individual enthralled by exploration. Originally from a small town in West Virginia, Leigh was immediately drawn to new sounds and ideas, signing up for cassette clubs mentioned on the back of Rolling Stone magazine, plundering record stores and novelty shops to find the strange and the subversive. Once she got hipped to new wave and liner notes, it was game over: "I started building knowledge by reading cassette liner notes, credits, coupled with devouring magazines," she says, "and I connected the dots which led to me refining my taste. Around that time, it was dominated by new wave. I thought I would die when I saw Depeche Mode and OMD play at Astroworld, a highlight of my young years. I snuck up to the front across some barriers and was just under the Dave Gahan's ass in white leather trousers—unbelievable. I loved it."
If going to shows and scouring record shops was anything like a primer, music-making was a revelation. She was almost immediately interested in pushing the bounds of conventional music. "I was interested in experimenting with the sounds instruments could make beyond the 'normal' way they were usually played," she says. Recording became an addiction. When she moved to Galveston for college, she began recording at every spare moment, having bought a "gorgeous, hollow-bodied, red birdseye finish Ibanez guitar." This led to the instrument and style with which she is most frequently associated these days—the slide guitar, which she's used under many guises.
Merch for this release:
Vinyl LP, Compact Disc (CD)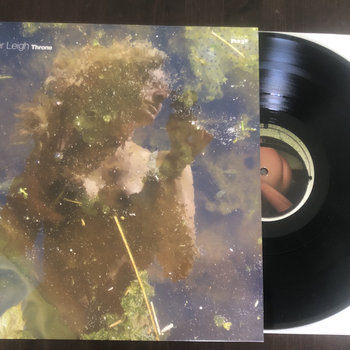 Leigh's been involved with many projects, including Texas experimental improv mainstays Charalambides, Dream/Aktion Unit (a free jazz and improvisational group with Chris Corsano, Paul Flaherty, Thurston Moore, and Count Hejnowski), Taurpis Tula (a project with David Keenan, who ran the record store, distribution company, and record label Volcanic Tongue alongside Leigh), and others. Improvisation has played a major part in her development, but on her more recent solo work—specifically her last album and her newest one—she's eschewed that approach for more classic songwriting.
I Abused Animal and Throne spotlight Leigh as a songwriter, first and foremost, but also someone concerned with personal history, exploring the significance of existing as a ghost or a mind within a casing of flesh. "If you listen to the lyrics on both Throne and I Abused Animal, I think it's fairly obvious that I'm grappling with bodily themes, as a human being and as a woman—with violence, survival, nostalgia, sensuality, and further, femininity, vulnerability, sexuality, anxiety, introspection, emotions in their extremes. The idea, even behind the title a bit, is to take your 'Throne,' like The High Priestess of the tarot, and incorporate all aspects of your personal existence, whether positive or negative, into your being and into your body."
Merch for this release:
Vinyl LP, Compact Disc (CD)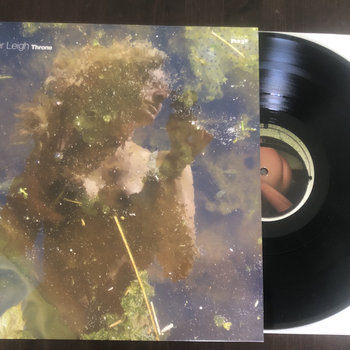 The album opens with ghostly pop song "Prelude to Goddess," in which Leigh appears both flirty and pensive, buffeted by swooning pedal steel guitar, atmospheric backup vocals, and a gentle percussion section. From there, the album swims through haunting ballads like the tense "Lena," where Leigh details a sexual encounter in a garage between the character Lena and a man who may or may not be her father. Leigh manages to make the uncomfortable sound alluring and foreboding at the same time, crystallizing Lena's confusion.
Though Throne is Leigh's most consonant solo LP, it's also jarring. For all the honey-dripped sonic qualities of the record, Leigh doesn't shy away from disquieting realities—a dichotomy which makes the result particularly magnetic, profound, and even beautiful.