FEATURES
The Origins of Egyptian Music Legend Hamid Al Shaeri
By Dean Van Nguyen · March 14, 2022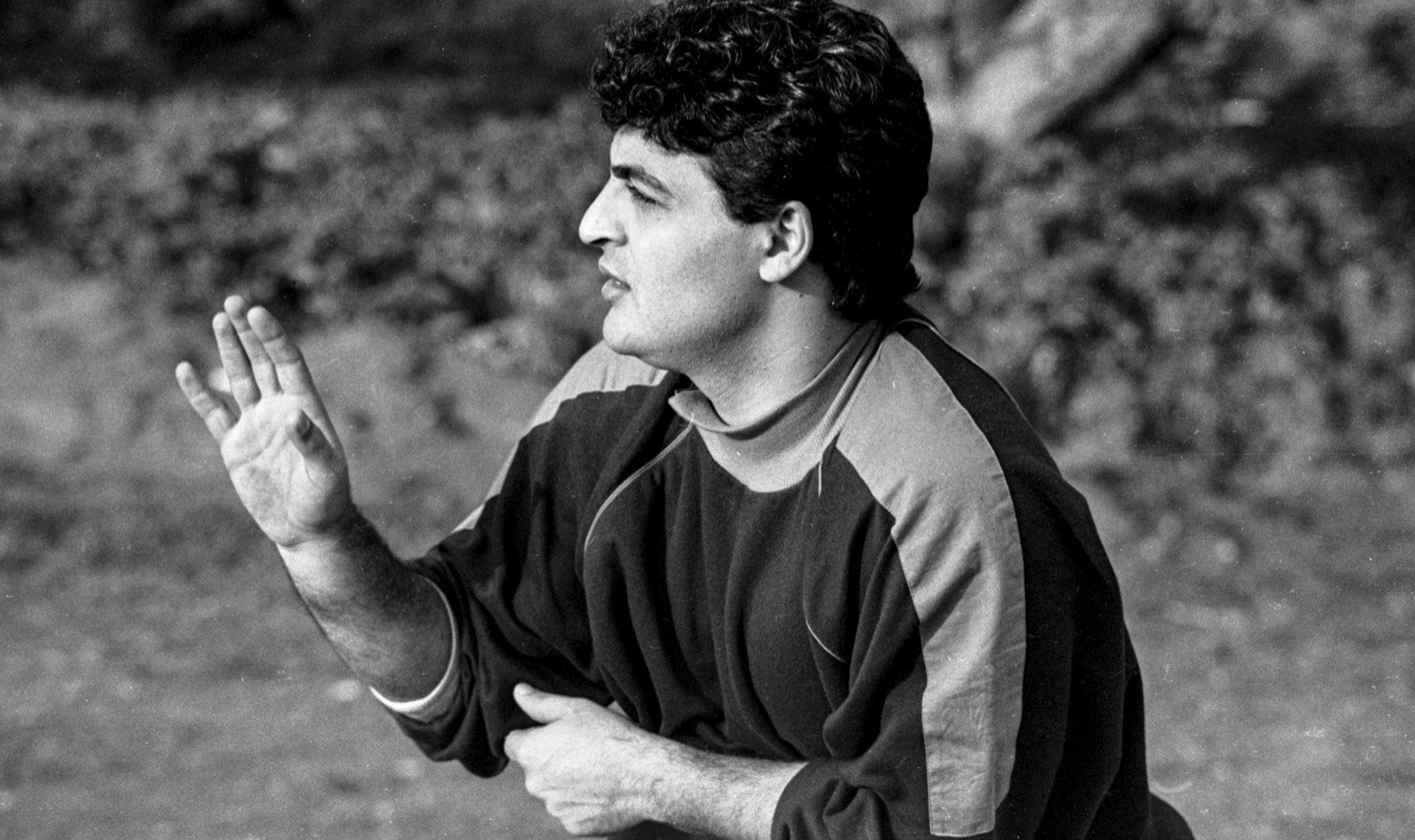 Igniting Egypt with his blend of Western pop production and traditional Egyptian sounds, Hamid Al Shaeri is recognized as a monumental figure in Al Jeel music. As both a solo star and writer/producer for many other Al Jeel artists throughout the late 1980s and '90s, he blessed Cairo with a homegrown alternative to foreign pop sounds. One cannot tell the story of the genre without invoking his name.
"It's very much associated with Hamid," says Cairo-based Egyptian music expert Malak Makar, speaking about Al Jeel. "He is the leader of that music."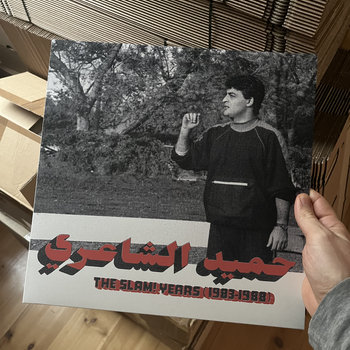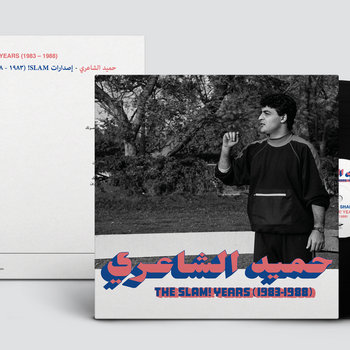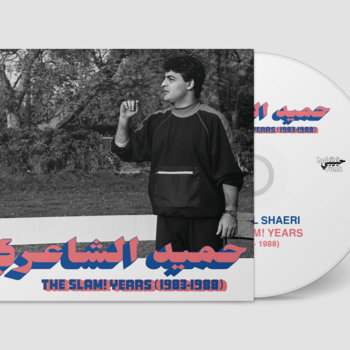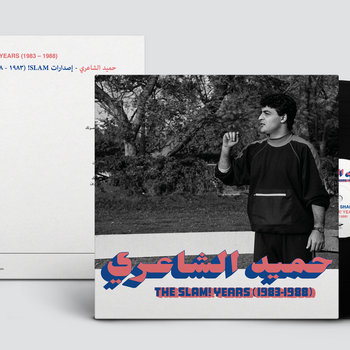 .
00:10 / 00:58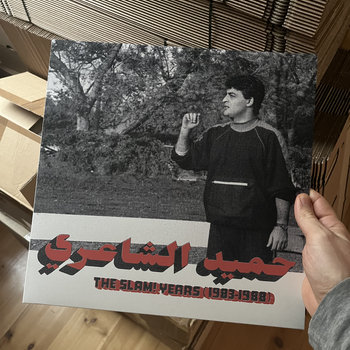 Merch for this release:
Vinyl LP, Compact Disc (CD)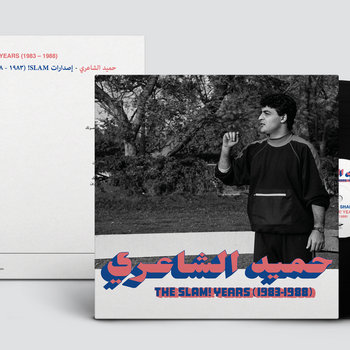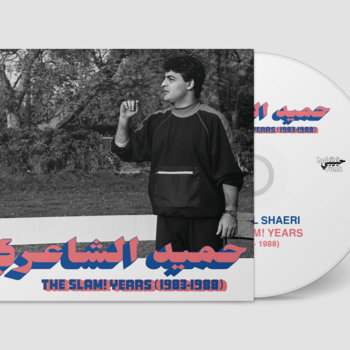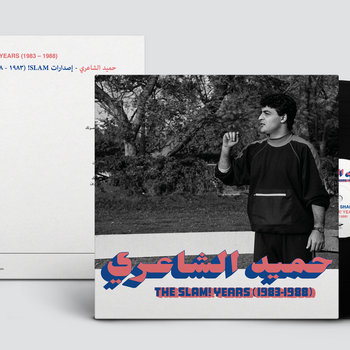 New compilation The SLAM! Years (1983 – 1988) is the origin story. Released as part of the always excellent Arabic music series Habibi Funk, it draws from El Shaeri's first five solo albums, all released on the Cairo-based label SLAM!, the set captures his burgeoning interest in exuberant and glitzy pop music. There is an abundance of synths, glowing melodies, a generally upbeat atmosphere. Not as commercially successful as his later work, Makar considers this era as more of a precursor to El Shaeri's influential Al Jeel style than representative of the genre. Nonetheless, it's a crucial encapsulation of his early career.
This saga actually begins in neighboring Libya, where Al Shaeri was born in 1961 to an Egyptian mother from historic Alexandria and a Libyan father. Early notions of becoming a pilot were discarded to pursue a career in music. By 19, the multi-instrumentalist and singer was regularly performing and recording music in Benghazi with his band Sons of Africa (Abnaa Afriqia).
A three year stint in London followed, giving Al Shaeri access to the latest synthesizers that would become key to his output. "Whenever a new one [synthesizer] would come out, we would have to buy it immediately, otherwise someone else would get their hands on that sound," he told Makar in an interview for the liner notes of this latest compilation.
It was during this period in London that Hamid recorded songs that would appear on his debut album, Ayonha, including the title track, which appeared on a Habibi Funk compilation in 2017. Label head Jannis Stürtz has called it one of the songs that best represents the musical identity of the series. Crucially, it pointed Stürtz towards Al Shaeri's early work.
"His early output went further in the adaptation of sounds that were prominent at the time in the U.S. and the UK," Stürtz tells me. "Certain aspects of his approach to production and songwriting remained the same and laid the foundation. I think the sound he later on became known for pulled back on the influence of disco and boogie much more and found something [closer to] Egyptian and Libyan pop music than his earlier material is. I think, for us, in the context of the label and the type of sound aesthetic we're interested in, his early output connects more naturally to it than his later [releases]."
One can hear elements of R&B, disco, and lounge music in The SLAM! Years (1983 – 1988). There's the phenomenal "Yekfini Nesma' Sotak," which opens with scratchy funk guitar chords and buzzing synths before incorporating recognizably Middle Eastern arpeggios. "Ya saheb" is a soft ballad that plays off light guitars, congas, and synths. With its sledgehammer drum machines and popping bassline, "Shantet Safar" is a slightly sterner affair.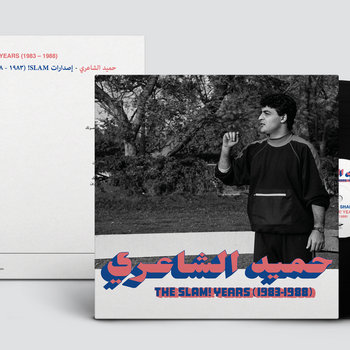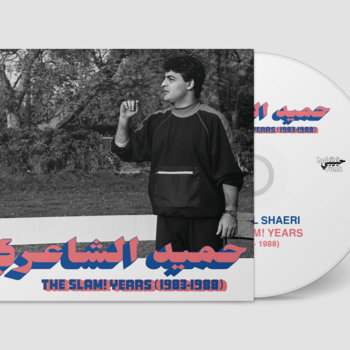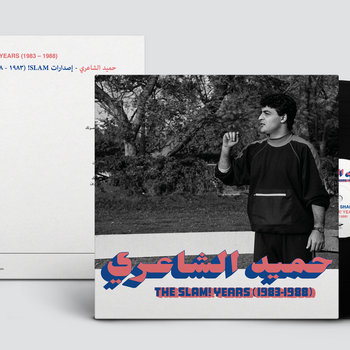 .
00:10 / 00:58
Merch for this release:
Vinyl LP, Compact Disc (CD)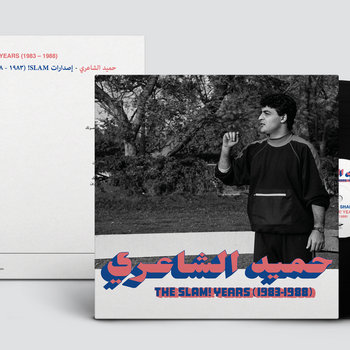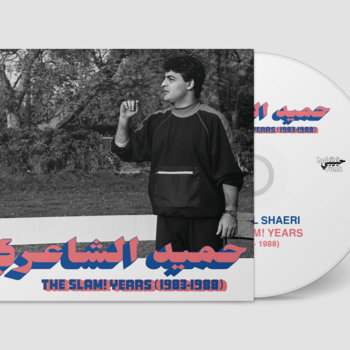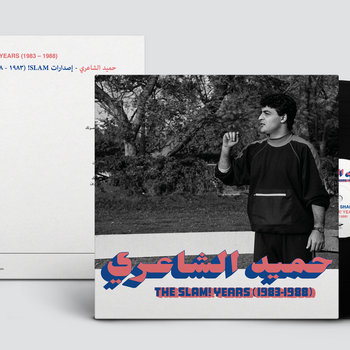 It's not just the music that was cool. The accompanying imagery features Al Shaeri in casual track pants and kicks—a break from tradition that would also become a feature of Al Jeel. "This was all very new, specifically in the generations before him it was much more the classical set ups," says Makar.
Listen to the Al Jeel songs that later brought Al Shaeri commercial success, such as "Wallah" and "Ouda"—or the work of other artists in the genre, like Moustafa Amar, Ehab Tawfik, Hisham Abbas, Hakim, and Amr Diab—and the production feels cleaner, more rubbery. Locally influenced melodies are also more prevalent. Still, by considering The SLAM! Years (1983 – 1988), we can detect how Al Shaeri made his initial steps towards that sound.
We'd hoped to interview Al Shaeri, but he's busy appearing as a judge on what sounds like an Egyptian analog to America's Got Talent—a signal of his enduring popularity if ever there was one.
"Hamid Al Shaedi is really an essential part of pop culture and continues to be, because not only was he famous as a singer, songwriter and composer who appears in countless video clips, he's also a big reason why many of today's biggest pop stars are known and popular," says Makar. "He remains to be one of the biggest superstars," she adds, "and was quite essential in spearheading musicians careers in Egypt and even beyond Egypt, in Libya—because he's Libyan—and in the Arab world in general."