FEATURES
Cracking Open the Alien Computer Music of G.S. Sultan
By Sam Goldner · August 03, 2020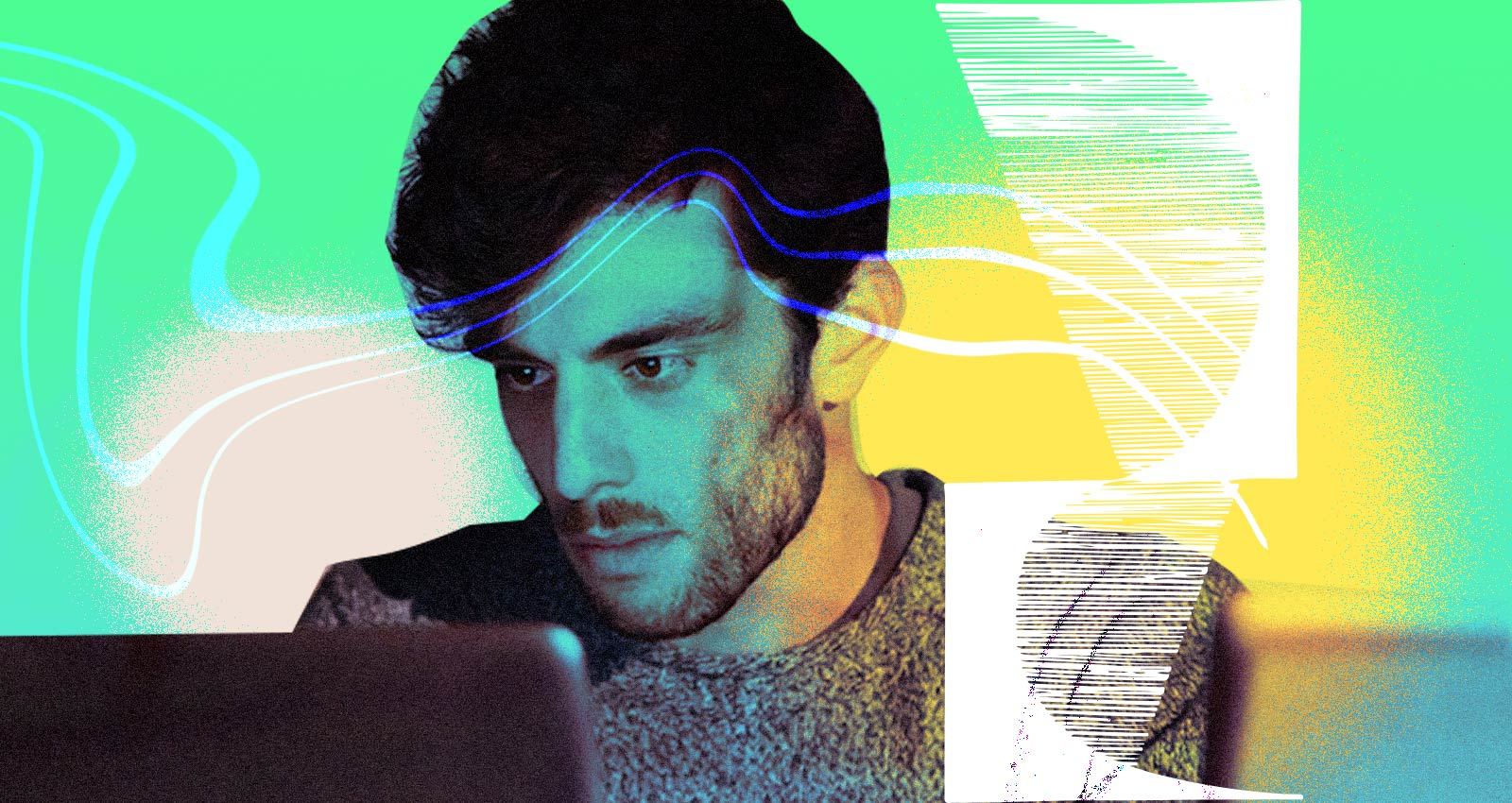 To the uninitiated, the Max/MSP music program can seem like an impenetrable web of sound engineering. Its ground-up, modular approach comes with a steep learning curve that can scare off newcomers—especially those unfamiliar with the ins and outs of most Digital Audio Workstations (DAWs). But in Roy Werner's hands, the program becomes a garden of constantly unfurling sounds, a space for impossible shapes and trembling tones that feels shockingly naturalistic.
Merch for this release:
Vinyl LP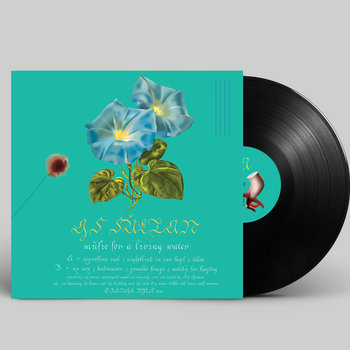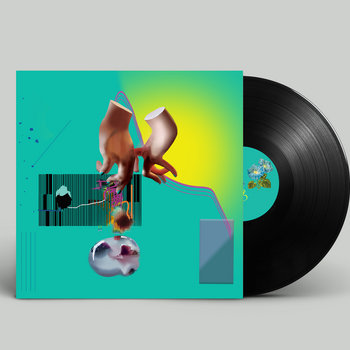 "It's a really interesting program because it's so limitless," says the Los Angeles-based Werner, who records amorphous computer music under the name G.S. Sultan. "I like to think of it as a DAW, but completely open source, and with infinite frameworks that you can build." Across his numerous releases for labels including Phinery, Umor Rex, and Mondoj, Werner has arranged his compositions as if he were decorating a Christmas tree—the sound of running water here, a twinkling marimba sample there—never letting his music become academic. Instead, the effect is constantly whimsical and hypnotizing. On Music for a Living Water, his latest release for Orange Milk Records, he's nurtured his software into its most soothing form yet, a meditative suite that bewilders as much as it centers.
"Conceptually, I think a lot of this record is about existing as this singular form with the computer," says Werner, who took part in a Technocultural Studies program while attending UC Davis, where he originally learned how to use Max/MSP. "It's not just about a guy using a computer to do crazy things. It's my guitar; people don't listen to guitar music and try to parse where the performer ends and where the instrument begins. I think that's the primary intent with this body of work is to cohesively coalesce with the machine." While at Davis, Werner played an active role in the school's music community, studying under avant-garde legend Bob Ostertag and even forming an art collective and tape label known as Brad Grammar (recording his own music under the name Gorgeous Suntan).
One of the more influential activities from his school days was playing in a Javanese Gamelan ensemble. "I'm really interested in that type of structure for music, where it's just these really drawn out song cycles that feel almost algorithmically generated, like the stuff I'm making in my software," he says. Relating this to the nature of Gamelan music, he explains, "it's all about how you interlock with the mirrored instrument that you're linked with. I think a lot of the Music for a Living Water stuff is sort of reflecting that same cyclical nature of these very simple instruments just developing complexity with how they're interlocking, and cycles that feel like they're repeating infinitely but are infinitely not repetitious in the same way."
Merch for this release:
Vinyl LP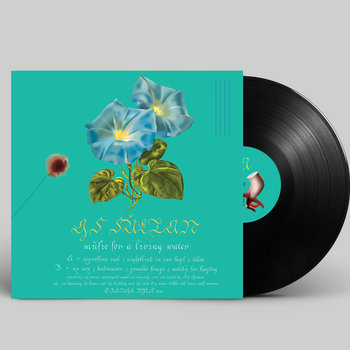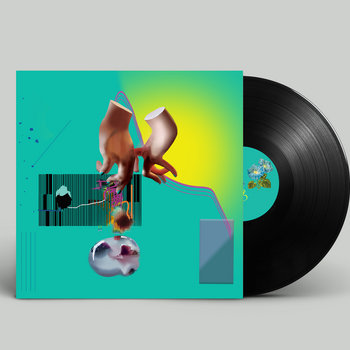 Throughout Music for a Living Water, Werner contrasts unnatural sound effects with Gamelan-esque bells that ripple like droplets, creating an environment so serene that one might not even notice all the frantic signals flying around. As with his previous records, Werner frequently deploys distended vocal samples (apparently sourced from "an amateur a capella covers website"), stretching them out until they sound like cartoonish phantoms. On previous records, Werner might have used these voices to confuse, as on the mind-warping Jeremy or the prickly ag_greatesthit. But Music for a Living Water signals a shift in Werner's philosophy toward a more atmospheric approach to sound.
"I'm interested in this way of listening where you can tune in and tune out and tune back in, and it's still the same piece. It's slightly different, but it's still kind of the same thing," says Werner. "That's a comforting sensation to have where it's still intriguing, it's still unique and interesting, but you're still situated within this one particular environment." Werner's interest in this approach to music making partially stems from his relocation to his home state of California after living for several years in New York. "I think I'm more inspired by the natural world," he says. "I live in Altadena, so we're right next to the San Gabriel Mountains, we're so close to all this beauty. I ride my bike all the time, and there's these marvels of nature, like a 30-foot-tall cactus on the street corner."
Since returning home, he's also frequently attended Leaving Records' concert series "Listen to Music Outside in the Daylight Under a Tree," admiring its focus on creating a natural environment for the music to affect its listeners. "There's really nothing like what they were doing at those shows," he says. "It's like everything I've been talking about, about existing in nature, and technology and nature, and merging all these worlds together—they're such a beautiful articulation of that."
Merch for this release:
Vinyl LP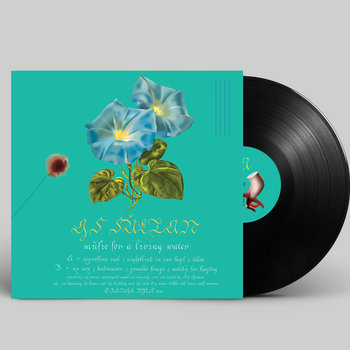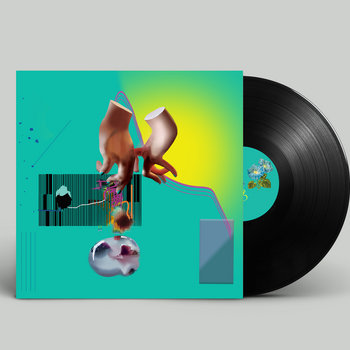 It's a testament to Werner's skills as a programmer that he's able to evoke this same sense of naturalism using his own brainy tools. Though his education may have been highly technical, his goal as G.S. Sultan has always been to make music as advanced as it is playful. "I totally respect that world of the classical avant-garde or whatever, but I'm definitely more interested in something past reveling at what the computer can do," he says. "I think it's exciting now that we're past that almost, and people are starting to really form more symbiotic relationships with the technology." As Werner's music has evolved, it's come closer and closer to resembling its own living being, an ecosystem of sound that invites us to get lost down its dizzying pathways. It may have evolved out of the dense field of computer music, but Music for a Living Water still feels accessible; a colorful, psychedelic embodiment of Werner's personal music philosophy: "Having fun and being academic can meet in the middle."