FEATURES
Grove Explores Empowerment on "Queer + Black"
By Ben Jolley · March 09, 2021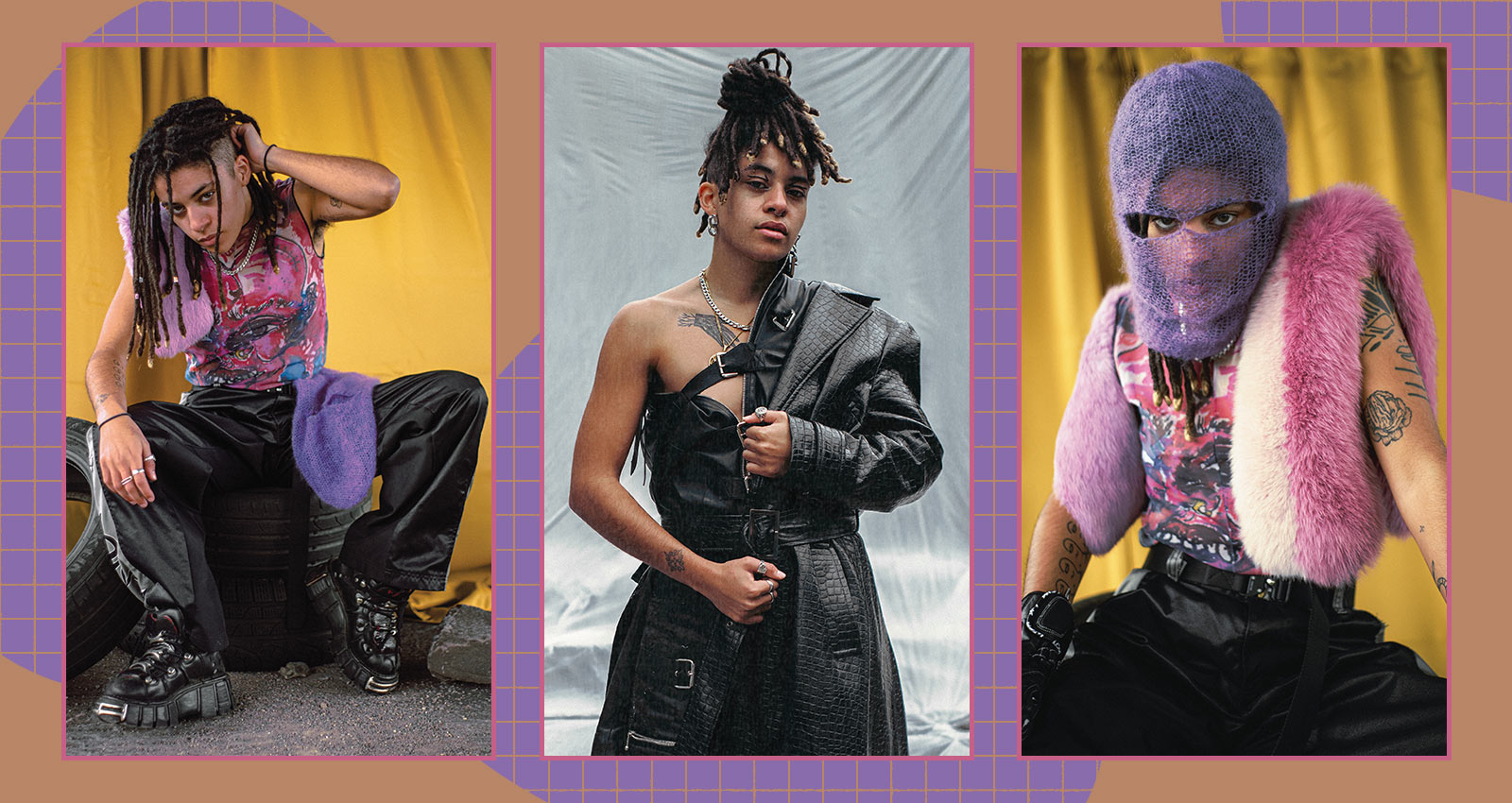 "It's dark, it's noisy, it's energetic, and the things I wrote about have a significance to me." That's how Grove describes their empowering self-produced debut EP, Queer + Black. It's an accurate summary: Alongside menacing sounds that feel beamed in from far in the future, the EP fearlessly tackles society, sexuality ("Sticky"), and race ("Black"); it's an exploration of identity both personal and political. "I'm recording what I would have loved for my 15-year-old self to have heard," they say; "Ur Boyfriend's Wack," specifically, is the result of Grove, "reminiscing on times when I felt really ashamed of being queer. The main hook is literally me reflecting on when I'd be sitting in the dark thinking, 'I don't want to be gay.'"
Grove hasn't always been this outspoken. It was only when they moved to Bristol from their hometown of Cheltenham and started experimenting with electronic music that everything clicked. Grove, which started out as a band, has since evolved into music that incorporates singer-songwriter stylings along with hip-hop and soul. "The music that I'd been making secretly, and wasn't being accepted so much in Cheltenham—as soon as I came to Bristol and did my first show, it was wild to see how it was received," they say.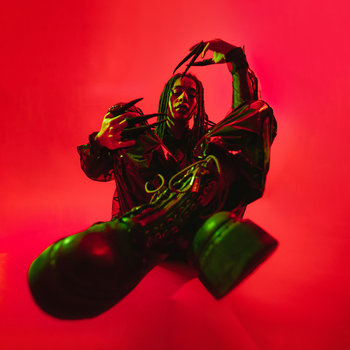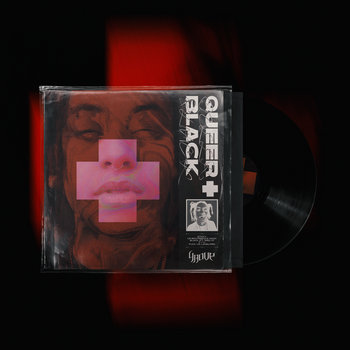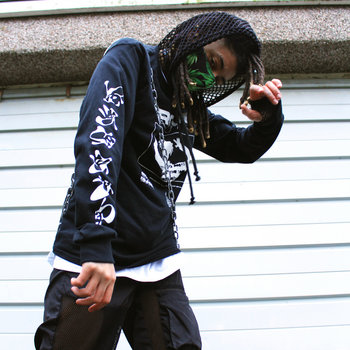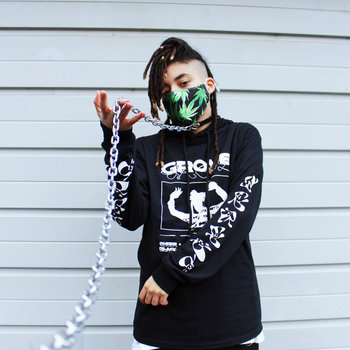 .
00:10 / 00:58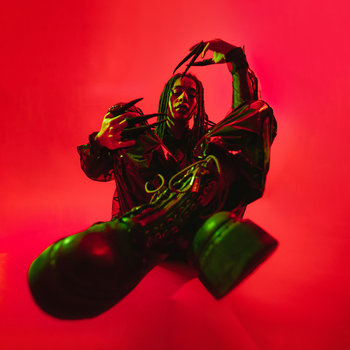 Merch for this release:
Vinyl LP, T-Shirt/Apparel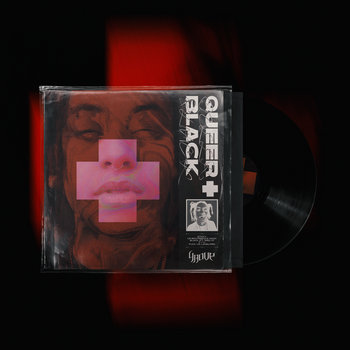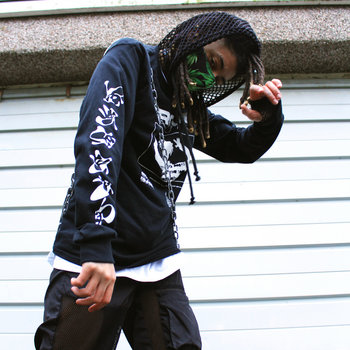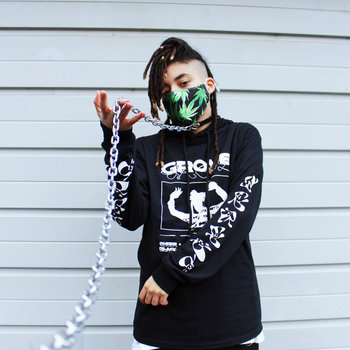 After years of playing to an audience of just three or four people, the self-confessed introvert found themselves performing for packed crowds who were, as they put it, "actually enjoying the music." This was particularly true of their shows at The Old England, where they cut their teeth and found "a wonderful queer scene. It spurred me on to add the breaks, add the jungle, add the hype and the 'small basement energy' that I'd always wanted to. Each time I played there, I'd write a new song or two and test it live."
Inspired by Eva Lazarus, FKA Twigs, sega bodega, and Shygirl, Grove's sonic barrage fuses dancehall, gabber, old-school jungle, drum & bass, rave, and rap. The breakneck-speed explosion of "Sticky" and the rattling breakbeats and screeching wheelspins of "F-I-U" are crying out to be played at hedonistic, 3am sweatbox raves. Grove also instills each song with a strong lyrical message, calling for genderqueer joy and Black empowerment as a way of speaking up for themself and marginalized groups. "All my music naturally has a strong focus on queerness, Blackness, and collective leftist principles," they say. The mantra-like bars of "Black"—"Black to me is culture prosperity/ Black to me is a unique kind of energy/ the Black in me comes from matriarchs of family"—is a life-affirming celebration of culture over whirring synths and equally insistent drums.
"People within those [marginalized] groups can get more money and influence, but collectively, there needs to be a movement that is for everyone, rather than [one that is] capitalist," they say. They tackle this subject explicitly in the rightfully pissed-off "Fuck Ur Landlord," which drops an anti-establishment guillotine on its corrupt subject, complete with a sample of Alice in Wonderland's timeless chant, "Off with their head!"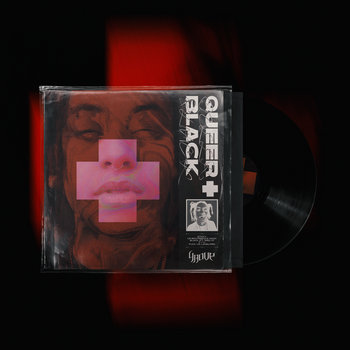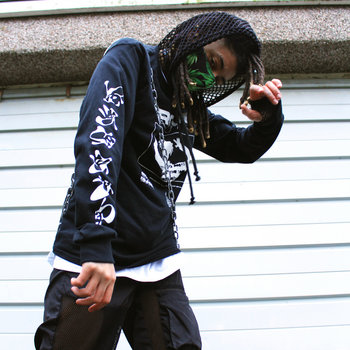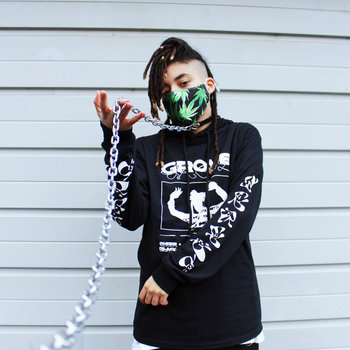 .
00:10 / 00:58
Merch for this release:
Vinyl LP, T-Shirt/Apparel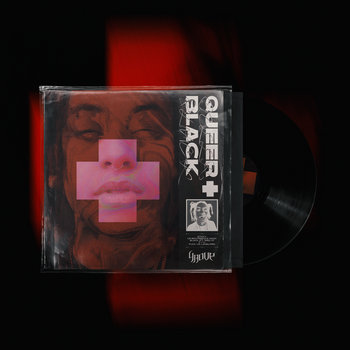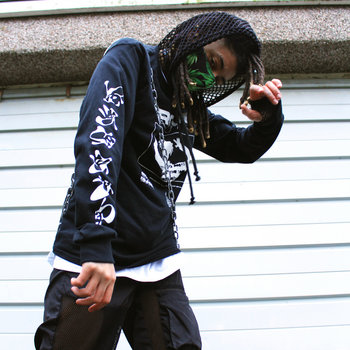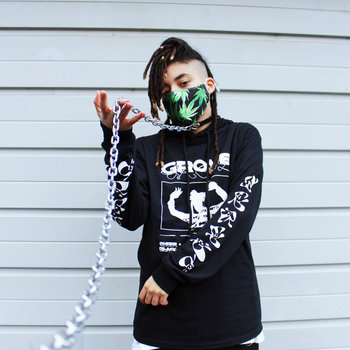 Grove originally considered delaying the album's release because of the pandemic. "At first I thought maybe I should wait until this has all blown over," they say. "Especially with lockdown and there not being any hype places, I thought everyone would want to listen to more 'chill' music at home." The reaction they've received suggests the opposite—that people want to vent their frustration about being stuck inside by listening to something that's "super aggy; I can provide more of that, damn!," they say.
And while Grove's singles have built up plenty of buzz, plans for any live shows have been put on hold. "Although I have done livestreams, I don't adapt well to it, because I think there needs to be a lot of give-and-take with the kind of music that I'm doing," they say. "Performing to my window and plant just leads to a mad adrenaline drop, and then I'm just left staring at the ceiling." One thing's for certain: once Grove can bring their energetic performance to the stage, venues and crowds won't know what hit them.