FEATURES
Goldman Thibodeaux & the Lawtell Playboys Are Among the Last Practitioners of "La La" Music
By Allison Hussey · July 28, 2020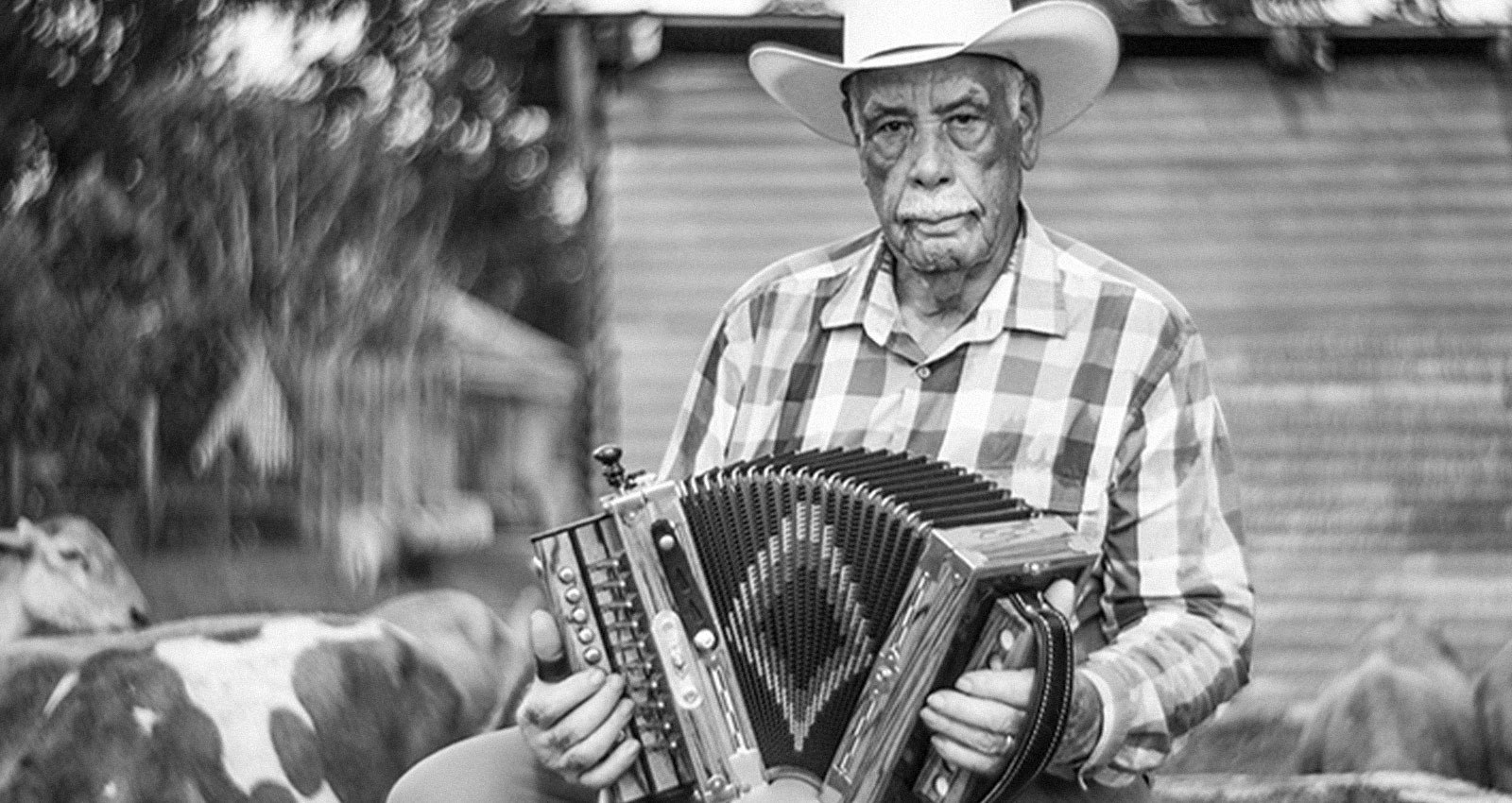 There's an audible sense of good cheer buzzing amidst the crowd on the live album La Danse à St. Ann's. It's different from the anticipatory hum of a rock show, or the taut formality of concert-hall performances. There's an immediate sense of affability; the occasion is the 2019 Thibodeaux Family Reunion, and the crowd is ready for a good time.
"Attention, everybody: the food is ready," says bandleader Goldman Thibodeaux, speaking cheerfully and in a lithe Cajun accent. "If you want to get food to eat, you're welcome to it, just go up and get some, each and every one." Now in his late 80's, Thibodeaux is one of the last surviving players of "La La" music, a precursor to Louisiana's more famous zydeco, which shares some of La La's roots in Black string bands and Caribbean music. But La La draws more directly from the blues of the Deep South, and where zydeco tends to use electrified instruments, La La roils on tides of fiddle, accordion, and acoustic guitar.
Merch for this release:
Compact Disc (CD), Cassette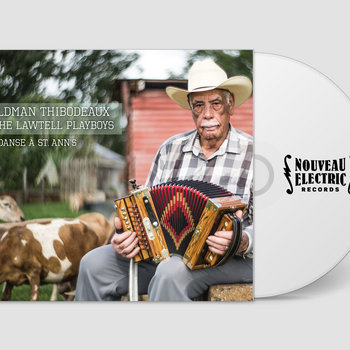 Thibodeaux bought and learned his first instrument at age 52, and was honored by the rural Louisiana Acadian Museum last year when they inducted him into its Order of Living Legends. Among his bandmates in the Lawtell Playboys is rhythm guitarist Courtney Jeffries who grew up hearing the music as a Louisiana native. "I enjoy the rhythm of it, listening to the fiddle and the accordion dance around each other," she says. The music is inherently social—it's designed for dancing, and performed everywhere from house parties and family reunions to stages at the famed New Orleans Jazz Festival. "Invariably, you're gonna have some happy feelings, your feet are gonna be tapping…it really boosts spirits and brings out the best in people," Jeffries says.
Jeffries joined the Playboys in 1998, occasionally filling in for guitarist James Warren "Baggy" Latiolais who died in a car accident that year. From Thibodeaux, she says she's learned how to be a fleet accompanist. The songs are more loosely structured—a result of their being informally passed around over the years—and Thibodeaux embellishes them as he sees fit. "He'll say, 'Oh, I'm going this way. We might think he's going the other way, and then we quickly have to shift. Playing with Mr. Goldman and having to function like that engages more of my senses than when I play with other people," Jefferies says.
Though music has always been a part of Thibodeaux's life, it hasn't been a focus. He spends more time tending to his vegetable gardens and a small troupe of farm animals, taking his stewardship so seriously that the Lawtell Playboys arrange themselves around his homestead obligations. Jeffries sees how the care Thibodeaux applies to his agrarian pursuits ends up in his music, a sincere ardor for life that she attributes to her mentor's deeply held faith in God.
Merch for this release:
Compact Disc (CD), Cassette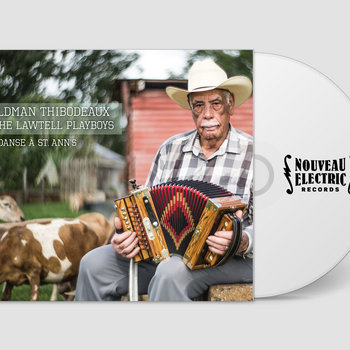 "Mr. Goldman is really a passionate creative, he finds meaning in everything," she says. "He takes something away from everything. They say all those things about you are your experiences—all the books you've read and all the people you've met. And that's true in this instance. All of those things have very much contributed to what ends up being our music, that's the heart of who Mr. Goldman is."
As Thibodeaux approaches 90, Jeffries acknowledges that she and her bandmates have been reflecting on the continued longevity and legacy of La La music. There's not a next generation of players to take it up; the Lawtell Playboys have been running in some form or another since 1946. "What happens to the Lawtell Playboys after Mr. Goldman's not here?," she asks "I don't have an answer for that yet. But it's my hope that it continues, and [Thibodeaux] has told me that that's something that he wants me to do."
Merch for this release:
Compact Disc (CD), Cassette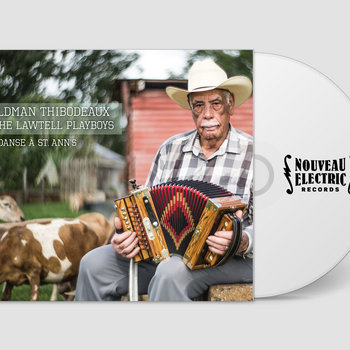 In that same way, La Danse À St. Ann's acts as a document of a regional specialty. Jefferies, who helped put the recording together, took pains to capture as many parts of Thibodeaux as possible: his songs, his speech, his little asides between songs. "I wanted him to be documented—and not just documented for his music, but documented in a more all encompassing way," she says. "There's so much more to it. It's, you know, it's only one part of what we do."
The band had plans to celebrate the new release with an appearance at Jazz Fest in the late spring, but the festival was scuttled due to the COVID-19 pandemic. In lieu of that, Jeffries and Playboy fiddler Louis Michot recently joined Thibodeaux at his home for a social-distanced jam in the yard. It was Thibodeaux's idea, Jeffries says, and he swatted away their concerns for his health. He just wanted to savor the pleasure of the music.