FEATURES
On "Gaz Forth," Gary War Emphasizes Melody Over Surrealism
By Tristan Bath · February 15, 2018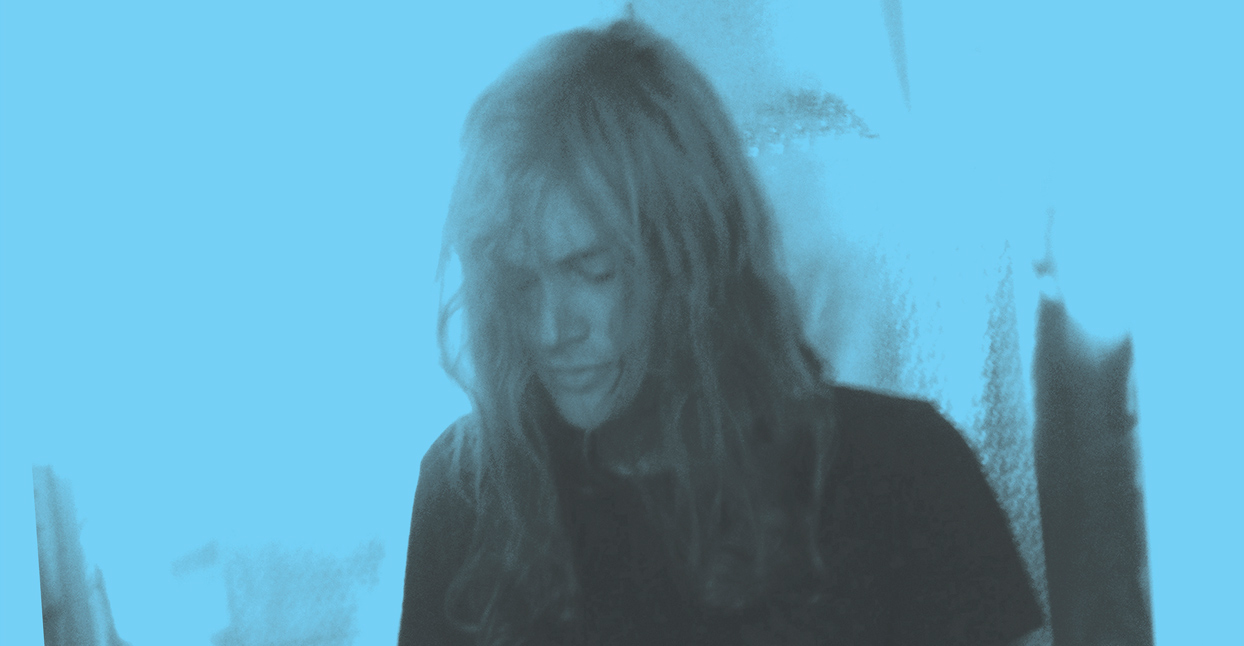 Greg Dalton—who records as Gary War—has been firing out a steady stream of distinctly weird pop since the mid '00s. Albums like 2009's Horribles Parade or 2012's Jared's Lot, were defined by their aural obscurity and haunting, layered production. But as its triumphant title implies Gaz Forth, his first new record in five years, frees his music from the lo-fi ooze. From the first blast of twin fuzzed guitars that open the album, it's clear War has set the coordinates for the heart of radio rock and power pop, without compromising his gift for misfit melodic ideas. Drum machines have been jettisoned in favor of work from Sunburned Hand Of The Man's Robert Thomas and John Moloney. Heaps of guitars sit alongside Dalton's bubblegum keyboards, jangling and fuzzing their way from hook to hook. Much like the recent, similar shift by Ariel Pink (War was once a member of Pink's Haunted Graffiti), War has moved past his worn-vintage production sound, and has strengthened both the narcotic and emotional heft of his songs in the process.
"Much of that came through having the acoustic and electric guitars with me while I was traveling," explains Dalton. "The bones of the tunes were written using those." That Gaz Forth began with guitars rather than keys—plus Dalton's increasing involvement with Robert Thomas and the Sunburned crew—had an impact on the evolution of the music. The shift in his sonic arsenal, however, has done little to dampen War's idiosyncratic persona.
After spending the last few years based solely in his partner's home country of New Zealand, Dalton now splits his time between New Zealand and his own home state of Massachusetts. "My father's family emigrated [to Massachusetts] from Syria in the late 1960's, and my mother's side of the family are Iroquois and Scottish, and come from an area near Boston called Melrose. A lot of my closest friends are in Massachusetts—so it feels like home." He started getting involved with local musicians like Rob Thomas and his legendary freak-out collective Sunburned Hand Of The Man after Thomas and Dalton bonded in Cambridge, MA's Cheapo Records. Besides becoming a key collaborator on Gaz Forth, Thomas also has a psychedelic duo project with Gary War—Dalthom—with one LP to its name, and two more awaiting release.
"I'm extremely grateful that some musician friends expressed interest in joining," says Dalton. "I felt that I needed to do their playing justice and mix the record in a good studio to achieve a sound I couldn't get on my home rig—especially when it came to the drums."
Those all-important drum tracks aside, Gaz Forth was still largely recorded on Dalton's own rig, and while it sheds the lo-fi fog that characterized previous releases, it retains the sense of homebrew weirdness. Dalton's vocals still sound like they were recorded in a submersion tank, wobbly and bobbing on and off the note, and there are still giallo synths aplenty. The difference is that those elements never fully swallow up the songs. It all adds up to the most focused and digestible Gary War album to date, a perfect balance of Paisley Underground jangle and West Coast psychedelia, as refracted through Dalton's oddball prism. The twinkling Brian Jonestown plucking and hand percussion of "Home Address" is offset by a sitar-like guitar line; the quivering tambourine and chattering background vocals adds an element of surrealism to the '60s-pop of "NSFL."
It also contains alarming moments of fragility; the woozy "Retrograde Reality' is a bleak look at the modern world, with a keyboard line that ascends into heaven during its closing coda. Tentacles of backward guitar and moody lyrics about spirits "peeping through the fog" on 'Up The Wall' are haunted by a tangible sense of sadness. Dalton cautiously describes the album as centered around "love, death and time," though the state of the world in 2017 did seep, however subconsciously, into the songs.
"I try to avoid allowing any social or political trends from creeping in and influencing my songwriting, for fear of those trends dating my material," Dalton says. But it's impossible to completely avoid these influences. You have to engage with the world on some level."
With Gaz Forth, Gary War has transformed his music from hypnagogic pop into just plain pop. It's been cleaned up, and dragged from lo-fi dreamworld into crisp reality—and the supremely approachable Gaz Forth is all the more magnificent for it.
-Tristan Bath