FEATURES
For Jazz Legend Gary Bartz, "Hearing is Like A Fingerprint"
By Andy Beta · May 14, 2020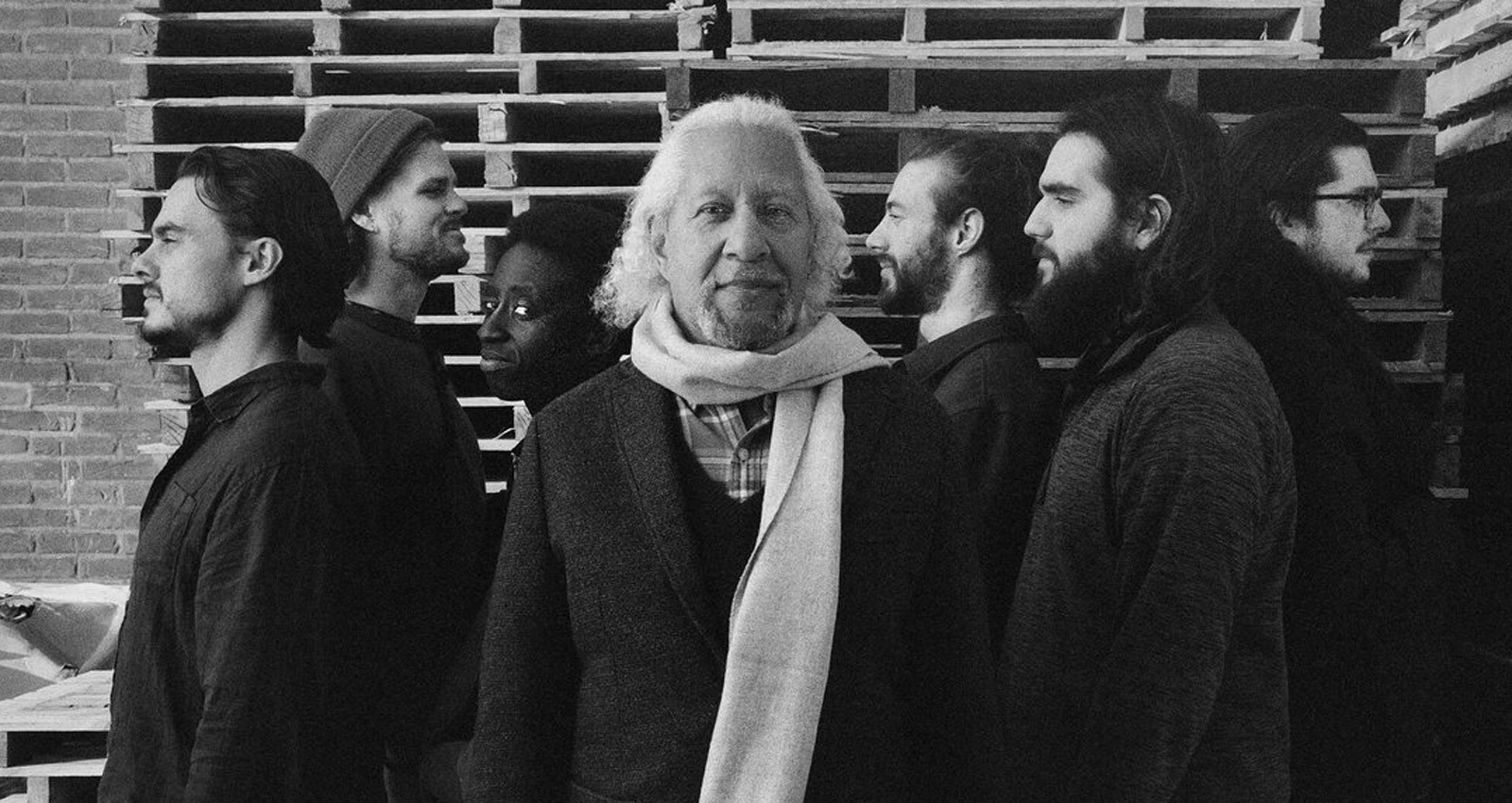 For saxophonist and elder statesman Gary Bartz, jazz is all about ears. Whether he's on the bandstand, in the studio with other legends, teaching composition at Oberlin College—currently via Zoom—Bartz puts to practice an idea that took him decades to learn: listening is more important than playing. "Hearing is like a fingerprint," he says. "Everybody hears different. You have kids that come into the school, and they can't hear. They can read, but they can't hear. That's the one thing you have to have to be a great musician, to be able to hear. That's why Miles [Davis] was so great—he could hear better than almost anybody I knew."
And Davis certainly heard something in the Baltimore-born saxophonist back in the '60s. Bartz cut his teeth working with bebop and post-bop legends like Max Roach and Art Blakey before Miles tapped him for his post-Bitches Brew band, where the young hornman grappled on a nightly basis with the likes of Keith Jarrett, Chick Corea, John McLaughlin, and more. "Miles could hear things in my playing that I myself didn't know," he said. "He knew what to listen for, and then he knew what to take from the outside and join it to what he heard from the inside."
(Listen to an interview with Gary Bartz on Bandcamp Weekly.)
That lesson stayed with Bartz as he went on to form his own groups, starting with NTU Troop in 1970. A group that combined soul, R&B, and radical black politics with jazz, it connected the dots between Stevie Wonder, Malcolm X, and Countee Cullen thanks to Bartz's horn, which could be tart and buttery, sing-songy one moment and then shrieking the next. Bartz not only weathered the storms that beset jazz in the 1970's (when it had to grapple with rock, fusion, funk, disco, and more), but thrived throughout that decade and beyond, making jazz-funk sublimity like "Music is My Sanctuary" and getting sampled by A Tribe Called Quest and Jurassic 5. He was also part of some of the era's most progressive and searching albums, like Woody Shaw's Blackstone Legacy, Mtume's Alkebu-Lan, and McCoy Tyner's Extensions. "When you have a band who listens to each other, you have a great band," he said. "That's very seldom."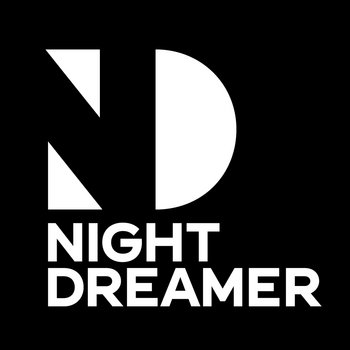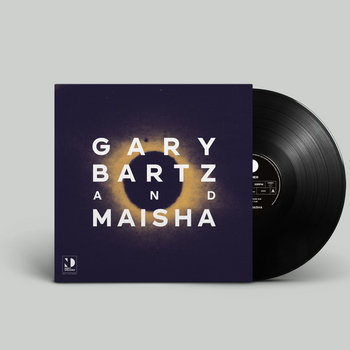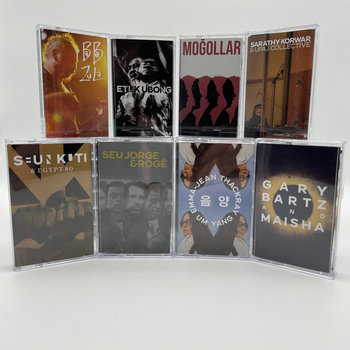 .
00:10 / 00:58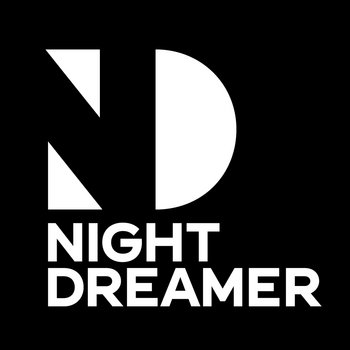 Merch for this release:
Vinyl LP, Cassette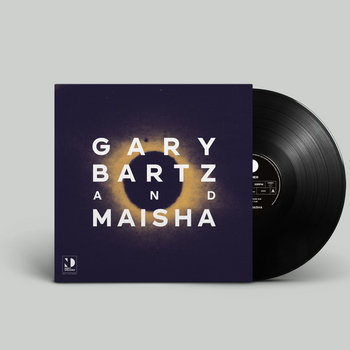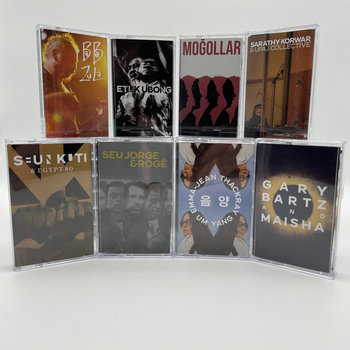 So when he happened upon modern UK collective Maisha, they immediately caught his ear. "They reminded me of the way I like a band to be…like a family," he said. The feeling was mutual, as Maisha's Jake Long said: "One of the things I love about Gary's work is his constant ability to re-shape himself and the versatility that he brings to each record or musical setting. I think Gary always embraces the times when creating his music. He has an astute sensitivity to the issues and world evolving around him and this massively shapes what he creates." Long was enamored with Bartz's work with Miles' Live-Evil band, and was startled when he realized that "Music is My Sanctuary," a stone classic in London dance clubs, was also Bartz.
That mutual appreciation society yielded Night Dreamer Direct-To-Disc Session, a joyous, upbeat five-song EP that captures the band and Bartz's synergy right in the moment. Maisha had been in the middle of a tour, taking them from Istanbul to Holland, where they joined forces with Bartz for a day of rehearsing, jamming, and then recording audio directly onto analog disc masters with no chance to edit, re-record, or overdub.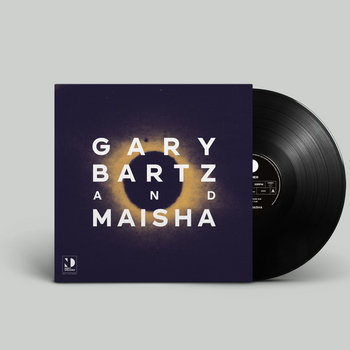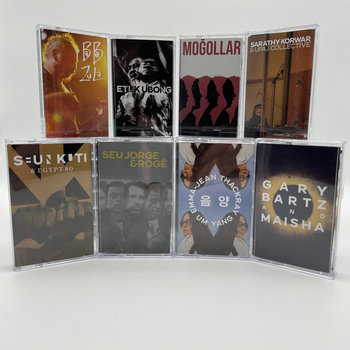 .
00:10 / 00:58
Merch for this release:
Vinyl LP, Cassette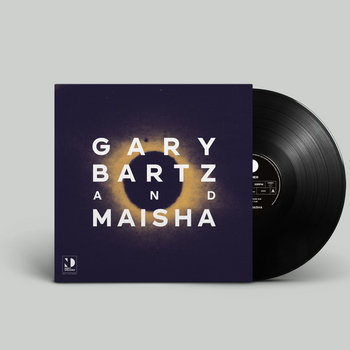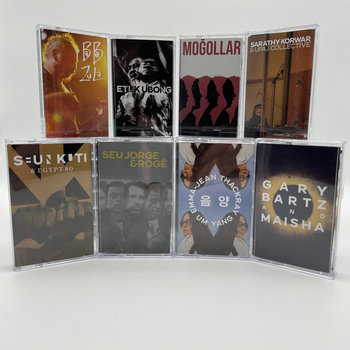 "It was in some ways nerve-racking, but the moment we began to play it was easy to forget our nerves and just enjoy being in the music with everyone," Long recalls. "Gary brought so much energy and passion to the session. There was lots of laughter in the studio, and the whole atmosphere was one of excitement and joy." That much is evident from the jump, with the crisp funk and soulful horn line of "Harlem to Haarlem," which pulls from both Bartz's expansive past as well as his present. Long said that Bartz intended the song's title as a nod to both the recording studio (in Haarlem, Netherlands) and to his own groundbreaking NTU Troop albums, Harlem Bush Music. The polyrhythmic percussion of "Uhuru Sasa" also builds on a musical theme from one of Bartz's early albums, and it sounds just as fresh in the 21st century as it did five decades ago. EP closer "Dr. Follow's Dance" takes a 2-minute piece from Bartz's 1973 album Follow, the Medicine Man and extends it into a tough, blaxploitation jam that stretches over 7 minutes.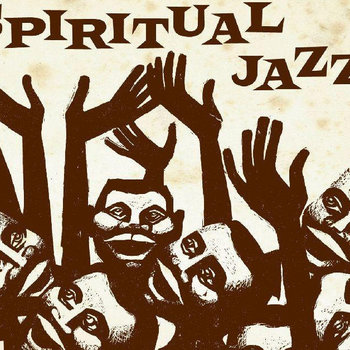 .
00:10 / 00:58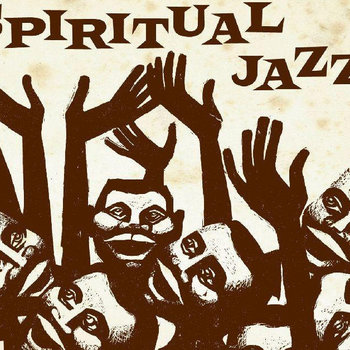 "NTU Troop came out because I was going to stop playing music as a career," Bartz said of the chaos and tumult that birthed the band. "I felt that with all this mess, we didn't need another musician. I was ready for the Black Panthers, or to leave the country or something. I knew I had to do something. Before, jazz artists would write songs here and there. But in the '60s, it was serious. People were dying. People were being killed in the streets. The '60s was a very volatile time. There was a bloodless coup—well, I wouldn't even call it bloodless. The President of the United States was killed in public. That's not random. But being around Max [Roach] and [Charles] Mingus and seeing them write 'We Insist,' Mingus writing 'Fables of Faubus,' I could see where music and musicians can serve a purpose in the fight and that's when I started the NTU Troop."
As that decade wound on, Bartz moved more towards the popular sounds of that era to great success, working with the legendary Mizell brothers as a member of Donald Byrd's group and on his own. "They showed me how to build things out of your ideas," he said of Larry and "Fonce" Mizell. "You might have a small snippet of an idea which could end up as a symphony. When you solo, you have to follow your ideas during your solo, because if you don't you'll run out of ideas and start babbling like a crazy person."
Ironically, Long's favorite song from the session was the one that got away, a spontaneous jam while they were setting up the equipment: "What we created in that moment still brings me excitement and a strong desire to work further with Gary and perhaps later down the line record another album that explores that sound world a little further." So while they may be far away at the moment, Bartz remains open and open-eared to what the future with Maisha might bring. "Whether it's hip hop or funk, whatever it is, I'm comfortable in any setting," Bartz said of these sessions. "The whole key is listening. You have to listen. It's about the music, it's not about you."