FEATURES
Audio Rebels In Rio: Peter Brötzmann's Full Blast Trio Detail Exhilarating New Live LP
By Philip Freeman · October 05, 2018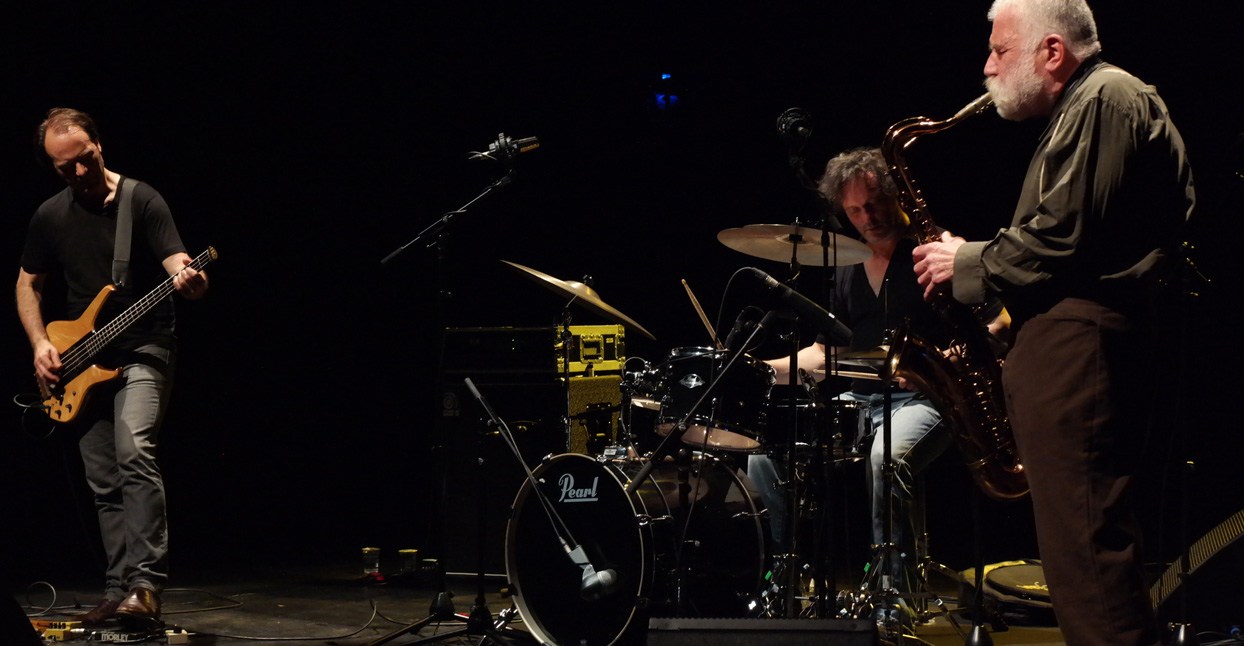 On a small street in Rio de Janeiro's Botafogo neighborhood, an upper-middle-class beachfront community tucked up against scenic Guanabara Bay, sits a small but potent artistic institution known as Audio Rebel. The multi-use space has served many purposes since its doors opened in 2005; today, it's not only a venue and recording space, but also a respected instrument store, complete with its own luthiery shop. For the members of Peter Brötzmann's trio Full Blast, however, Audio Rebel carries a particular sort of significance, as the grand finale of the band's exhausting, six-date romp through Brazil and Chile in 2016—one of their most powerful shows to date. 
"It was the last show of six concerts in a row in Brazil: every day a flight, every night a different city," bassist Marino Pliakas recalls from his home in Switzerland. The band was certainly exhausted when they took the stage for the closing night, but Pliakas remembers the small club being packed and full of energy (he also adds that Brötzmann, at 77, is "not the youngest anymore," but in a positive way).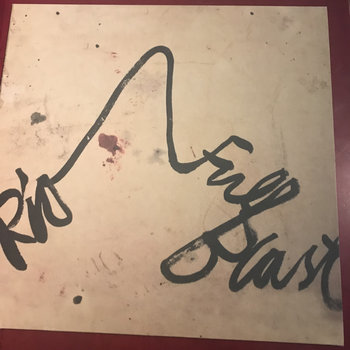 .
00:10 / 00:58
Merch for this release:
Vinyl LP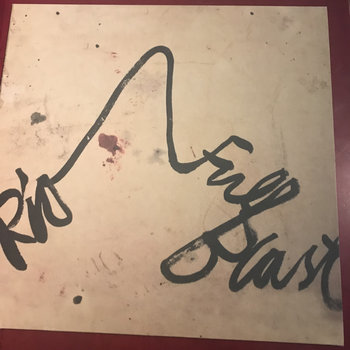 Full Blast are set to return to Audio Rebel as part of another Brazilian/Chilean trek in October. In anticipation of round two, the labels Trost and QTV linked up for Live in Rio, an album-length remaster of the 2016 performance, assembled from the venue's in-house recordings. Pliakas and the group's drummer, Michael Wertmüller, cut Audio Rebel's raw tapes down to five tracks that would fit within the limitations of vinyl. Even with that streamlining, the record unfolds primarily as a crushingly heavy, 40-minute slab of aggressive three-way improvisation and barrages of percussion, accented by Brötzmann's volcanic sax eruptions.
Full Blast began in the early '00s when Wertmüller enlisted Pliakas in a new project he and Brötzmann were working on. "I liked his way of playing the electric bass a lot," the drummer recalls, "so I asked him to play in a trio with Peter Brötzmann, with whom I played already for 10 years then."
The trio flew to New York, discussing their collective musical ideas and goals on the plane, and launched a U.S. tour in 2004. Two years later, Full Blast recorded their self-titled debut live in Köln, followed by 2008's Black Hole, and another live record, 2010's Sketches & Ballads, the last of which contains a single 36-minute piece Wertmüller composed for the Donaueschinger Musiktagen New Music Festival in Germany. The additional musicians who joined the band for that performance—trumpeter Thomas Heberer, saxophonist Ken Vandermark, and percussionist Dirk Rothbrust—are the reason the album is credited to Full Blast & Friends. Pliakas describes Sketches & Ballads as "a strict composition with open, improvised parts," rather than something totally random. According to the bassist, Wertmüller conceived "a frame" of sorts, writing out detailed parts for some players, but giving others more freedom. Brötzmann was given a graphic score so he would know when and how to come in, but otherwise, he was left to improvise as he saw fit—and even that was a break from the saxophonist's usual methods. "As far as I know I'm one of the few with whom [Brötzmann] works with scores," says the drummer, with some pride. "Usually he refuses to rehearse with bands."
2016 saw the release of the band's most recent, and arguably most ambitious, full-length, Risc. Recorded with the help of old-school electronic musician Gerd Rische (mere months before his death, no less), it saw Pliakas and Wertmüller creating looping, intricate structures and noisy disruptions, with Brötzmann's saxophone bursts added digitally—a stark deviation from the saxophonist's freewheeling style: "In the huge discography of [Brötzmann's], at this late stage, it was something extremely exceptional, him playing with academic, abstract, electronic files," Pliakas says of Risc.
.
00:10 / 00:58
Full Blast's Audio Rebel show delivers the raw Brötzmann energy fans have come to love. He begins the album with a long, hoarse saxophone fanfare, but the bassist and drummer quickly leap in behind him, creating a structure that's almost jazzy. But by the five-minute mark of the nearly eight-minute opening track, he's in full cry and they're matching him every step of the way.
Lest anyone write off Full Blast as "Peter Brötzmann and a rhythm section," Pliakas and Wertmüller's prowesses set the project apart from their famous bandleader's discography in several regards. The former's use of electric bass—and the tremendously loud and aggressive manner in which he plays it—lends the music a massively distorted, almost post-punk roar. Wertmüller, too, has a unique style, honed through years of classical training and symphony orchestra performances. On the drum solo that opens "Rio Two," he strikes with breathtaking speed and precision; then, when Brötzmann and Pliakas come in, squalling and storming, he at first limits himself to just a hi-hat, the minimalism of his attack raising the tension even higher. Eventually, though, he erupts again, pivoting from snare-heavy blast-beats to thunderous rolls which leaven the free/pulse time of Rashied Ali or Milford Graves with the explosive energy of death metal.
Together, Pliakas and Wertmüller form a rhythm section which, on Live in Rio, more closely resembles the party noise-prog of Ruins or the avant-metal of Krallice than a jazz trio; this is especially true here, with Brötzmann allotting plenty of space for them to do their own thing. To that end, about half of Live in Rio consists of duets, like the second half of "Rio One," where the bass becomes a wave of fuzz and the drums rattle like the whole kit's about to fall apart. Later, on "Rio Three," they create an ominous, ritualistic wave of thunder, Wertmüller battering the snare and toms as he stomps his bass pedal as fast as Slayer's Dave Lombardo.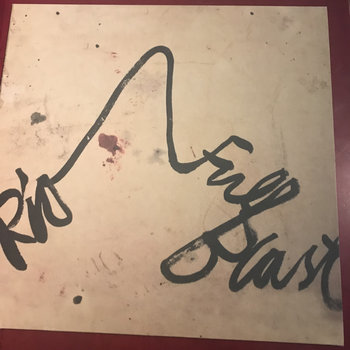 .
00:10 / 00:58
Merch for this release:
Vinyl LP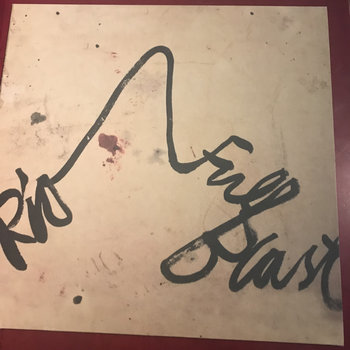 Of course, Full Blast wouldn't be Full Blast without Brötzmann—and when he, Pliakas, and Wertmüller play simultaneously, they never let one steamroll the other, but rather bolster each other's countermelodies instead. "Peter's always got big ears and is very much hearing and interacting," agrees Pliakas. "If his co-players are not able to oppose something, then he just plays, of course. But with Michael and myself, it's almost a jazzy approach, depending on each other and listening and firing at each other and stopping together and hearing crossfades. In my opinion, he's a very good listener."
Brötzmann's incendiary approach to art—audible from his legendary 1968 album Machine Gun, through his late '80s/early '90s work with Sonny Sharrock, Bill Laswell, and Ronald Shannon Jackson in Last Exit, and up to his present-day performances with compatriots like drummer Paal Nilssen-Love or fellow saxophonist Mats Gustafsson—might lead some to assume he doesn't listen much to his bandmates, that he's just doing his thing and leaving the other musicians to construct a context around him. The other members of Full Blast, though, insist that he is a thoughtful improviser and a careful listener, and the proof is in Live in Rio. "Peter is a very strong personality," Wertmüller admits, but adds, "He would never say 'don't do this' or 'don't do that.' He is so strong that you always know what's right or wrong. That means that [if] you do something strong enough, with conviction, it's OK, and you can do whatever you want."