FEATURES
From Oslo to Austin
By Hank Shteamer · March 11, 2014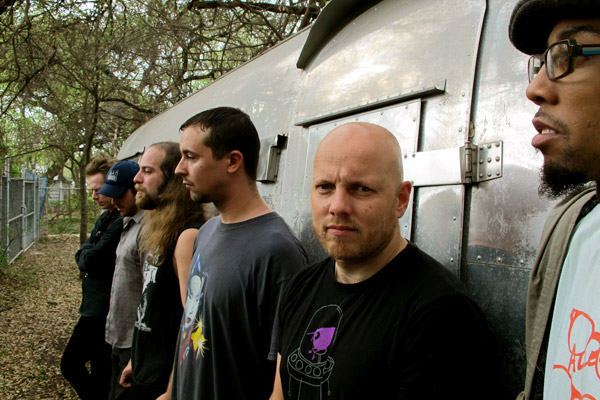 "I don't think I could've found a group of musicians like this anywhere else."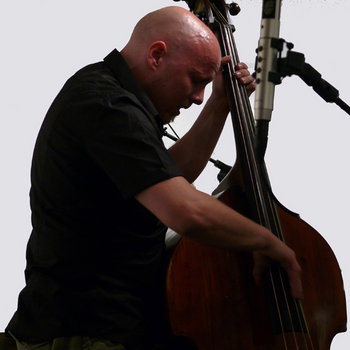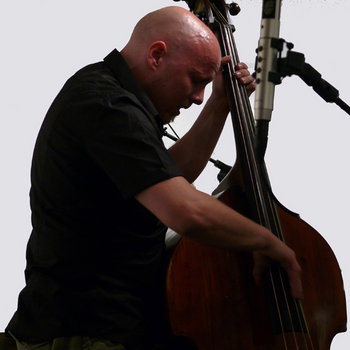 Ingebrigt Håker Flaten can't wait to unveil the new debut by his Texas-based band The Young Mothers. But he knows that even for fans of his prior work—the bassist-composer is one third of the Thing, the Scandinavian punk-jazz powerhouse that teamed with R&B survivor Neneh Cherry on 2012's The Cherry Thing—the stylistic breadth of a mothers work is never done might be a tough sell. So he prepared a mixtape, featuring tracks from the group members' various other projects, to serve as a heads-up to his audience.
Tektite Records presents The Young Mothers sends a clear message: No genre is out of bounds. In addition to a typically gruff, stomping track by The Thing, the comp includes angular surf rock by Plutonium Farmers (an Austin band led by Young Mothers guitarist Jonathan Horne), abstracted grindcore from Orgullo Primitivo (percussionist Stefan Gonzalez's solo vehicle) and the futuristic alt-hip-hop of the Bully Love Set (featuring MC and trumpeter Jawwaad Taylor).
.
00:10 / 00:58
All these elements and more play into a mothers work—a testament to Flaten's bandleading philosophy. "I was super excited about trying to make sense of everybody's influences," says the Norwegian-born bassist. Flaten moved to Austin in 2009, and quickly aligned himself with the Texan avant-garde, including veteran Dallas trumpeter Dennis Gonzalez—Stefan's father— and musicians affiliated with Houston's Nameless Sound organization. "I don't think I could've found a group of musicians like this anywhere else," Flaten says. The Lone Star State also gave rise to the band's name. The bassist's wife worked with the Houston nonprofit Project Row Houses, which offers housing to young mothers. "I was highly impressed by that program, and it totally inspired the name of the group," Flaten explains.
Flaten took the same interest in his collaborators. When he met Jawwaad Taylor and Stefan Gonzalez, he knew he wanted to draw on their respective influences. The bassist admits that before getting to know Taylor, he wasn't well-versed in hip-hop. "It was never a music I was listening a lot to, but I was always fascinated by good hip-hop," he says. "I wanted to try to grasp that element and give Jawwaad that space." Flaten does exactly that on a mothers work's opening track, "The 'Wood," which juxtaposes dissonant guitar-and-saxophone accents with Taylor's steely rhymes. Similarly, Gonzalez takes center stage on "Wells, the original," shrieking maniacally over a raucous, Fishbone-esque vamp. "Black metal is part of my Norwegian roots," explains Flaten. "But I was never really playing it when I was back in Norway—just listening to it. That element is [in The Young Mothers] because it's something Stefan is coming from and is strongly inspired by."
Flaten leaves room for his own tastes as well. The dusky, gradually unfolding melody of "Virgoan Ways," stated in tandem by the leader's bowed bass and the breathy tenor sax of Jason Jackson, recalls Elise, Flaten's spare 2008 collaboration with saxophonist Håkon Kornstad. And the way a wall of squalling, hyperactive noise slowly rises up and overtakes the track's theme is a direct nod to The Thing's chaos-embracing improvisational style. "I always liked bands that had both sides," Flaten says. "If you're going to have a sweet melody, I like to really contrast that, so it pops out even clearer." One of two covers on a mothers work is also a window into Flaten's personal aesthetic: an eerie and meditative version of the Benjamin Britten theme from Ingmar Bergman's Fanny and Alexander, one of the bassist's favorite films.
Despite its many stylistic shifts, a mothers work doesn't feel random, a testament to Flaten's thoughtful leadership. "I needed a long time to put this record together," he says. "My big challenge was really the sequencing—to make the album make sense." Having navigated that obstacle, he now faces another one—audience reception—over which he has considerably less control. "I demand a lot of my listeners," Flaten says, referring specifically to The Young Mothers' output, but also summing up his entire wide-ranging career as a composer, improviser and now, proud Texan bandleader. "It's a thin line to involve such clear references, particularly the hip-hop reference; I'm really aware of the fact that a lot of people find that very surprising. But all I'm asking is, please give it a chance."