FEATURES
Foxtails Brigade Make Anthems For Underdogs
By J. Edward Keyes · April 08, 2016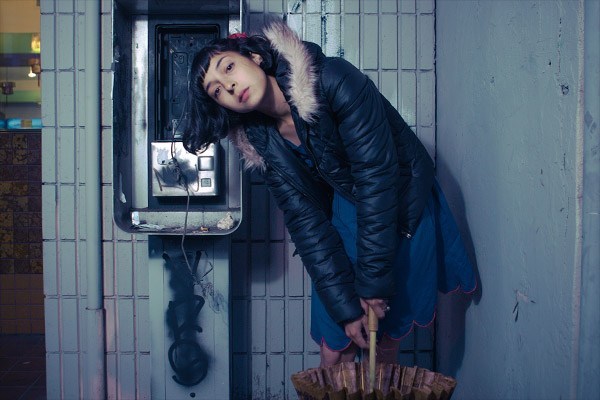 photo by Riki Feldmann
"There are a lot of people who have gone through some unfortunate experiences in life, and I hope these songs really speak to them."—Laura Weinbach
When Foxtails Brigade's Laura Weinbach was living in Santa Cruz many, many years ago, she found herself, late one night, having a conversation with a talking goat.
In a manner of speaking, that is. "I lived in an eight-person house, and there were always these random weird people hanging out there," Weinbach says. "One night, my best friend Todd and I went out to a graveyard, as we normally would do on a Friday night. We came home around midnight and there was this guy there. He had white dreadlocks and no shoes, and his name was Goat. He was sitting at the desk in our living room, staring at a stack of blank papers. I said, 'Hello?' And he turned his head and, after letting out this long, weird groan, he said, 'Blank piece of paper. So many possibilities.'"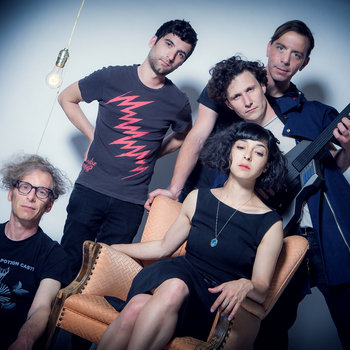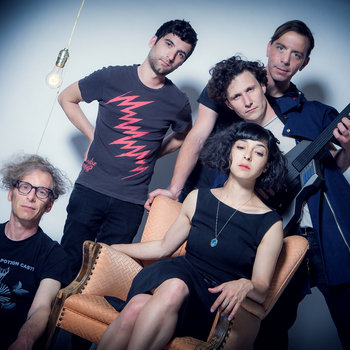 Merch for this release:
Compact Disc (CD), Vinyl LP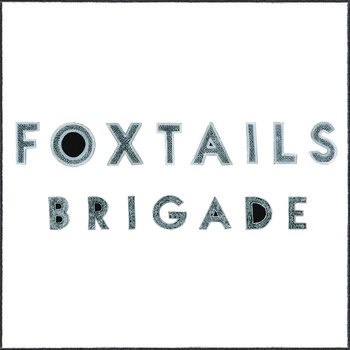 photo by Odell Hussey
In a way, that story could have come from one of Weinbach's own songs. Since 2009, Foxtails Brigade has excelled at using fantastical imagery to convey philosophical truths. In "The Doll," from their 2011 album The Bread and the Bait, Weinbach adopts the perspective of a child's toy that comes to life at night. But beneath the surface, the song is also about companionship, and the potential for beauty that lays dormant inside of everyone. On "Far Away and Long Ago," from their latest, self-titled record, Weinbach uses storybook nautical imagery as a way to contemplate ruined potential and missed opportunities. It's a topic that's on her mind throughout the record, the most focused and finely-tuned Foxtails Brigade album to date.
"The running themes are failure, rejection and disappointment," laughs Weinbach. "Throughout the creation of this record, I'd experienced a lot of hard times—disappointment in my personal family life, disappointment in my musical path. I felt like I was constantly being rejected."
It's a theme that has stayed with Weinbach since she was a teenager. "I was a bad kid," she admits. "I drove my parents crazy. I was a wild child." It took a stern warning from her brother, Brent, who is now a prominent stand-up comedian, to make Weinbach realize she was squandering her potential. "He told me that he thought I was dumb," Weinbach says. "He thought that I was ruining my life and was doing stupid things, and that he didn't want to even be my friend. And when he said that to me, it hurt me. I couldn't believe that he, of all people, wouldn't want to be my friend. After he said that to me, I really went into this place of isolation. I stayed home and read books all the time and watched movies and studied really hard. And soon I started getting straight A's."
Merch for this release:
Compact Disc (CD), Vinyl LP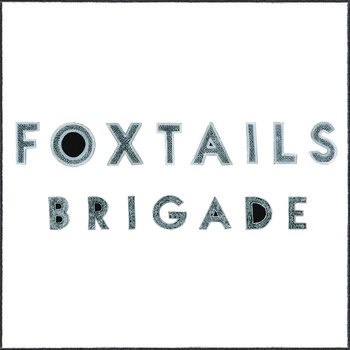 photo by Debra Zellar
Weinbach and her brother repaired the rift between them (today, she describes him as, "my best friend"), and soon her academic ambition began to inspire greater passions. She fell in love with the stories of Hans Christian Anderson, which caused her to start saving for a trip overseas when she turned 18. "I thought it would be really neat to go to this land where all the stories and fairy tales I'd been reading took place, and maybe see traces of those myths and fables." At around the same time, Weinbach began taking guitar lessons and, after a stint studying abroad in Paris, she returned home and started busking with a friend around the Bay Area. "The first day we played, someone walked by and gave us $100. I was like,'Oh my God, that's more than I make in a day as a substitute teacher. Why would I go back to that when we can just do this?' And that was it—I was hooked."
In Foxtails Brigade (with Anton Patzner and Joshua Pollock manning multiple instruments, Joe Lewis on bass and Dominic Mercurio on drums) Weinbach fuses both aspects of her teenage personality—her love of fairy tales and the wild streak that preceded it—to make rich, rococo chamber pop. That aesthetic reaches its apex on Foxtails Brigade, where Weinbach takes a swan dive into her emotional subconscious, working through rejection and abandonment. The results aren't always pretty. In album-opener "We Are Not Ourselves," over icy pinpricks of acoustic guitar, she tartly proclaims, "Restlessly I'll recollect all/ of the vulgar different ways you can swear/ Picture all the different people/ who I'd like see get pushed down the stairs."
Merch for this release:
Compact Disc (CD), Vinyl LP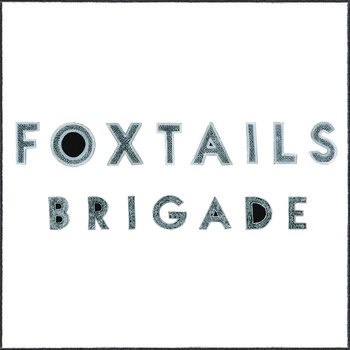 photo by Anton Patzner
"I've always felt like we were a band that people didn't know how to categorize," Weinbach says. "That's a typical thing to say, but the truth is we've been rejected so much because people don't think we fit in with a certain genre. We definitely have been denied and felt left out in general for a long time." She channels that frustration into the pirouetting "Nun But the Lost," but flips it, turning outcast status into a badge of honor: "None but the lost shall find their way/ and in the dust and the drilling and the digging for the day/ there is an edge that's silver-lined/ and it casts beams of light that shine and shine."
As it turns out, the inclusion of that sunlight is as much a part of Foxtails Brigade as the darkness. "This record is just a big collection of anthems for underdogs," says Weinbach. "I feel like the people who have connected with us, it's not just an arbitrary thing—it's actually a special connection. It means something pretty significant. There are definitely a lot of people who have gone through some unfortunate experiences in life, and I hope these songs really speak to them." That, too, is a reflection of Weinbach's story, the pivot from nihilism to hope, from self-destruction to empowerment. On Foxtails Brigade, Weinbach works through the darkness until she discovers light, life, and, as Goat would put it, "So many possibilities."