FEATURES
A Map of Fire-Toolz's Influences on "Eternal Home"
By Leah B. Levinson · October 22, 2021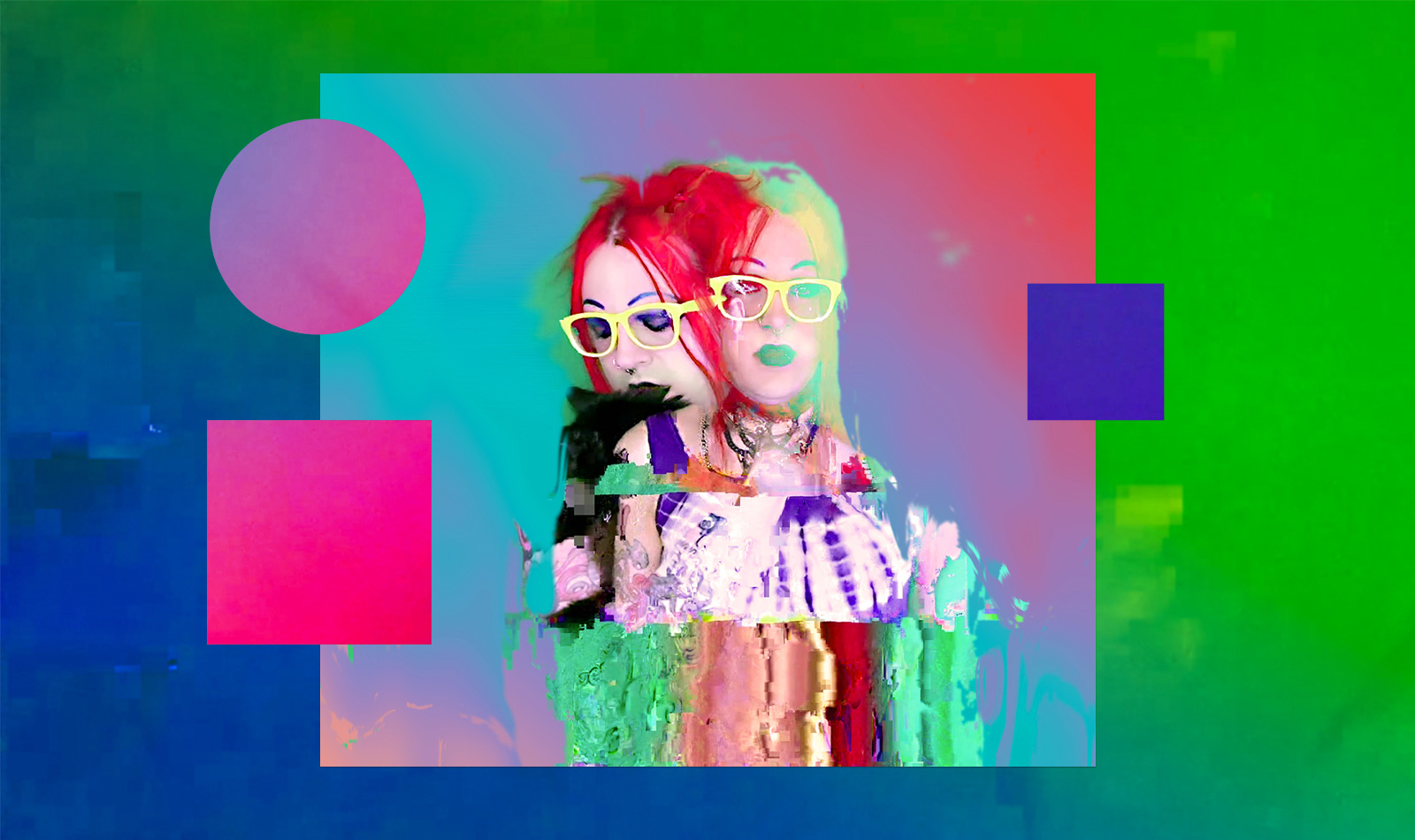 The music of Fire-Toolz has always shucked conventions of genre, shifting fluidly between atmospheric sound design, progressive metalcore, and smooth jazz in a matter of minutes. In the past, it was rare for a Fire-Toolz song to stay within a single musical style, chord progression, time signature, or easily decipherable structure for more than a moment. As Angel Marcloid, the polymath composer, producer, and multi-instrumentalist behind the project, puts it, "I don't know what I'm going to do until I write the part that comes before the next part."
On Eternal Home, however, Marcloid stretches out, delivering 25 tracks over the course of 79 minutes. She finds the space to linger and get cozy within specific idioms, trying each on more completely than she has before, and thus more fully exploring the spectrum of her influences.
Here, Marcloid talks us through the diverse influences behind some of the more genre-heavy highlights on Eternal Home, providing a window into her creative process, as well as the music that is meaningful to her.
"Thick_flowy_glowy_sparkly_stingy_pain​.​mpeg"
Merch for this release:
Compact Disc (CD), Cassette, T-Shirt/Apparel, , Hat, Bag, 2 x Vinyl LP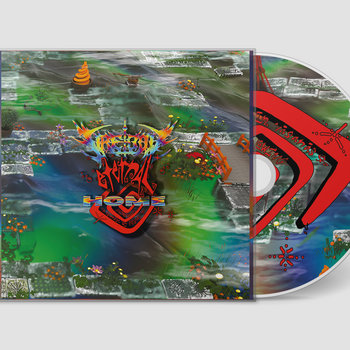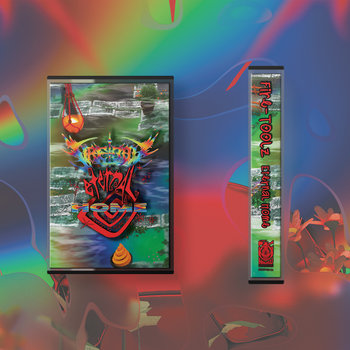 There's a moment on Deftones's 1997 breakout single "My Own Summer" when the texture breaks like a wave. With a prolonged scream from frontman Chino Moreno, the song erupts from a steady nu metal simmer into something much more deadly. For Marcloid, this moment was revelatory: "I was so blown away by it. It was so interesting and different. I was so excited that blood-curdling screaming was on the radio."
Marcloid cites Deftones as a direct influence behind the playfully-yet-painfully titled "Thick_flowy_glowy_sparkly_stingy_pain.mpeg," describing the track as an intentional replication of the band's style. "I can't sing like Chino or anything," she says, "but I tried to process my vocals in a similar way. I felt like the riff I wrote was a little bit like something they might write." A similarly jolting scream launches Marcloid's song into a dense 6/8 metal waltz, before giving way to an ethereal, hopeful melody. Marcloid stays in this space for about two minutes before shifting to glimmering ambient free-fall.
"To Make Home, Be Home"
Merch for this release:
Compact Disc (CD), Cassette, T-Shirt/Apparel, , Hat, Bag, 2 x Vinyl LP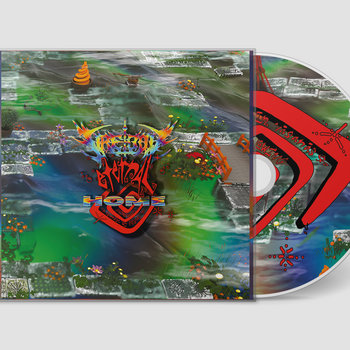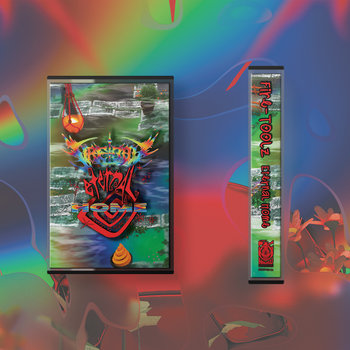 On "To Make Home, Be Home," Marcloid not only borrows a stripped-down '90s sound from Austin emo progenitors Mineral, she also devises an entire compositional approach from what she heard in theirs. "EndSerenading is one of my absolute favorite albums, so I was trying to tap into that with the guitar," she explains. "If you listen, a lot of the song's guitar is the same riff over and over again. Really the thing that carries the evolution of the song is the bassline."
"Jeremy Gomez was so good at writing these basslines that keep changing and changing, even though the guitar players might be picking at a single chord," Marcloid continues. "He would really carry it. He's taking the root note to these different places, so it sounds like the guitar players would change with him—but they don't. I've always loved that about his playing." The result is an unusually melodic and consistent track for Fire-Toolz, a moment to indulge in her fandom while decorating it with trace elements of her signature sound.
"I Am A Cloud"
Merch for this release:
Compact Disc (CD), Cassette, T-Shirt/Apparel, , Hat, Bag, 2 x Vinyl LP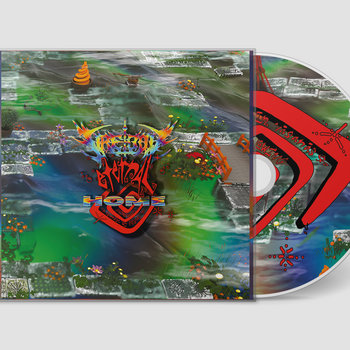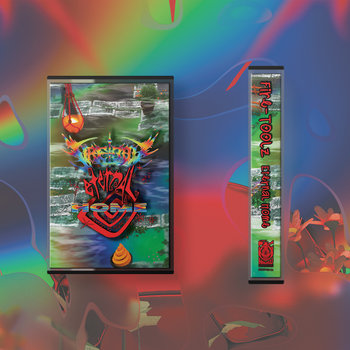 Direct influences also crop up on "I Am A Cloud." Marcloid shares that the song's "first guitar part is strongly influenced by Christopher Cross" (a yacht rock pioneer who Marcloid has previously cited for sharing "the same thing that attracted me to emo: those arpeggiated clean dissonant chords"). Cross's mournful 1992 ballad "Angry Young Men" features a chord that Marcloid has used "a billion times in so many bands." She says, "I love that chord and the dissonance that's in it."
Marcloid describes sending an instrumental draft of the song to Hausu Mountain co-founder Max Allison who suggested she commit to a pop song structure, but use a black metal scream instead of a melody. Add that to some compositional influence from the acoustic emo lullaby "Ambulance" by The Gloria Record—a side-project containing members of Mineral—and the result is a soft rock ballad that cruises and careens for over three-and-a-half minutes. "I say the same thing twice! I hardly ever do that. There's a fucking chorus," says Marcloid with a mixture of joy and disbelief. As such, Marcloid describes "I Am A Cloud" as her "soft rock black metal pop ballad."
"Odd Cat Sanctuary"
Merch for this release:
Compact Disc (CD), Cassette, T-Shirt/Apparel, , Hat, Bag, 2 x Vinyl LP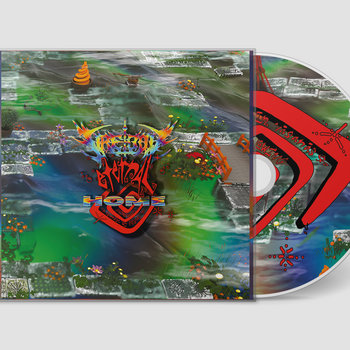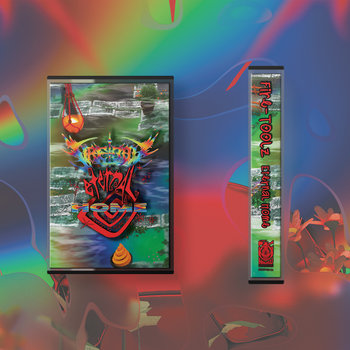 It would be easy to assume that black metal looms large in Marcloid's set of influences. Like her own music, the genre emphasizes shrill vocal textures, varied instrumentation, and a commitment to atmosphere. However, Marcloid says that the genre rarely fully hooks her. "The funny thing is I don't really listen to a whole lot of black metal," she admits. "Even with the black metal I used to listen to a lot, I'd imagine it needed to be more emo. The two are so close together. If you just make the guitar parts a bit more melodic, you could just play it like you would normally and it would sound like a lot of screamo I used to listen to."
On "Odd Cat Sanctuary," Marcloid makes her point, taking flight via a major key, post-black metal sequence. She says that as she was working on it, the first two chords reminded her of the 1998 song "Antihero" by Kansas emo/post-rock band Appleseed Cast. Almost as a proof of concept, she recorded a cover of the song in a by-the-books black metal style before continuing work on "Odd Cat Sanctuary." (In the liner notes for that cover, Marcloid writes, "For some reason, AC's early stuff isn't as popular as some of the legendary Mineral and American Football releases that came out around the same time. I really don't understand why.")
The inspiration is apparent, lending the song some of the uplifting and aspirational spirit that shines through the melancholy tone of the best '90s emo. This lands the song, Marcloid notes, somewhere near Deafheaven's Sunbather—although she doesn't cite that album as a direct inspiration. Instead, Christopher Cross reappears, with the same chord from "Angry Young Men," here featured in a brief arpeggiated guitar break that provides a small reprieve from the black metal and invites a sudden idiomatic shift to a palm-muted, classic emo style.
"It feels very natural to do," she explains. "It doesn't feel like pushing in any direction. But then when I consider the various scenes and climates and genres and trends, I guess some of it is progressive. I am kind of combining some different things that don't necessarily go together. But I don't really even know I'm doing that. It's really just me fucking around on a computer until stuff happens."
"–> ¶rogressive –> ¶ath →"
Merch for this release:
Compact Disc (CD), Cassette, T-Shirt/Apparel, , Hat, Bag, 2 x Vinyl LP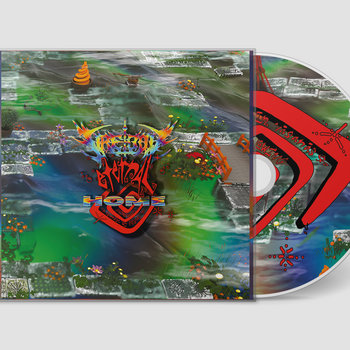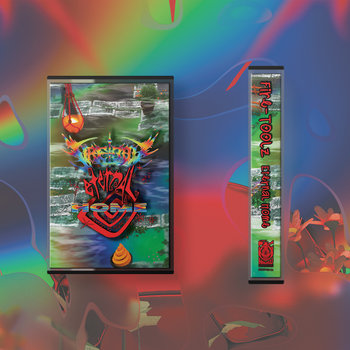 Explaining her arrival at less-than-likely vocal approaches in "–> ¶rogressive –> ¶ath –>" and "Window 2 Window 2 Window 2 Window 2 Window," Marcloid describes frequently recording sketches of vocal parts into iPhone Voice Memos and later using those recordings in the final project. "Part of my process sometimes is making it work—forcing myself to work with what I have to make something that's really good." For Marcloid, influences, experiences, ideas, and sounds are all raw material for a more freeform creative process. "I don't like having an idea of what I'm going to create before I create it. I just want to be in the moment," she says.
"Advaita §huffling"
Merch for this release:
Compact Disc (CD), Cassette, T-Shirt/Apparel, , Hat, Bag, 2 x Vinyl LP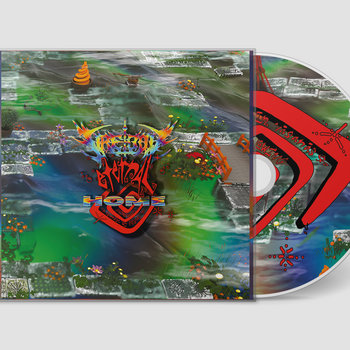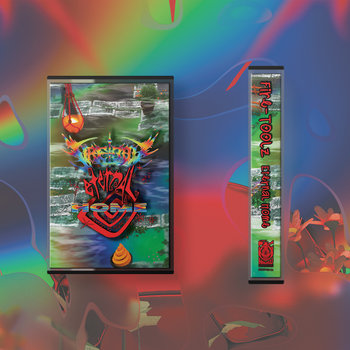 Rather than any one specific artist, Marcloid says that the IDM that informs the drum-heavy "Advaita §huffling," has its roots in the mid '90s MTV late-night video show Amp. That influence shows up most prominently in the song's complex drum and MIDI sequences, which are distorted for a punchy, industrial texture—all the better to match its metal surroundings.
"This Particular Universe Is Friendly ;)"
Merch for this release:
Compact Disc (CD), Cassette, T-Shirt/Apparel, , Hat, Bag, 2 x Vinyl LP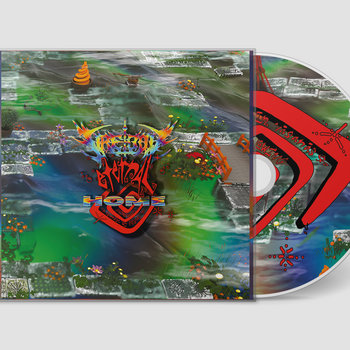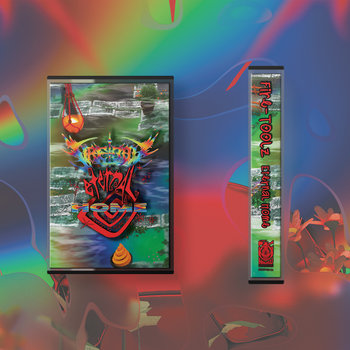 Marcloid references a wide array of artists when discussing the influences behind the noise and collage elements in her work, an approach that saturates all of her music but features most heavily on tracks like "This Particular Universe Is Friendly ;)" and "World Of Objects, Minus Fluids." Among them: harsh noise veterans John Wiese, Kevin Drumm, John Olson, and Hair Police alongside Hausu Mountain labelmates Form A Log and Moth Cock.
"I spent a pretty long time focusing on experimental music, whether it be noise and harsh noise, industrial power electronics-type stuff, or weird sound-collage abstract stuff. People think of Fire-Toolz as an electronic, metal-type thing, but I feel like the freeform stuff is just as important."
"To Make Whole, Be Whole"
Merch for this release:
Compact Disc (CD), Cassette, T-Shirt/Apparel, , Hat, Bag, 2 x Vinyl LP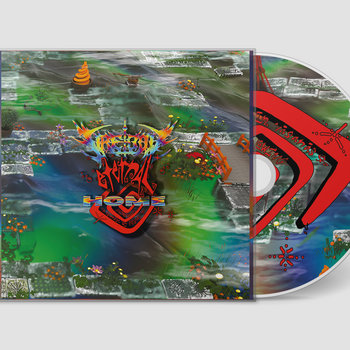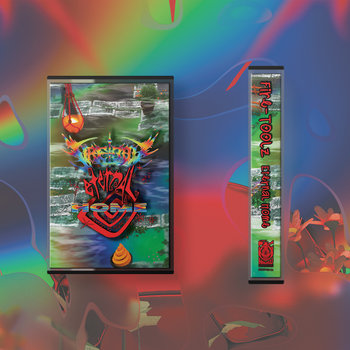 The album's penultimate track, "To Make Whole, Be Whole" arises from an abstract, ambient textural space, but carries within its three-minute runtime a surprising number of identifiable influences. The song begins with a quivering synth pad iterating a chord progression that Marcloid "straight-up stole" from Philippe Saisse's "Rameau's Nephew," an effervescent smooth jazz classic that she says she "probably first heard on The Weather Channel."
This placid environment is quickly interrupted by an electronic blast beat and swirling grindcore textures. Here, Marcloid was drawing from the avant-metal group Kayo Dot—specifically, moments on their 2003 debut Choirs of the Eye as well as their 2006 album Dowsing Anemone With Copper Tongue. "They would go into these blast beats, and you could hear screaming, but it was just so dense with ambience. It had that intensity of grindcore, but it was wet and hazy, like you were in a cloud of psychedelics."
After the track settles into ambience, deep chords ring out on a fretless bass. This was inspired by "If It Moves Kiss It," the unlikely ambient final track on San Diego post-rock group No Knife's 1999 album Fire in the City of Automatons. Marcloid says that she has adopted the short instrumental's title for countless usernames over the years, suggesting the track holds a special place in her heart. "It sounds like floating in space," she describes. "I love the sound of fretless bass chords floating in an atmosphere because of the end of that song. So I was like, 'I'm gonna do exactly that here.'"
The final element in the track is perhaps the most important for Marcloid: the sound of a barking dog. "What I'm channeling there is not any music," she explains. "But a feeling or a sensory memory: I feel like I'm outside in my backyard as a kid during dusk, listening to dogs bark in the distance. I'm alone and I'm not really having any thoughts. I'm just kind of there, feeling the intensity of this presence. I didn't know what that presence was at the time—and I have more spiritual connotations for it now than I did then. But I knew it was a part of existence. When I started playing those chords and using that patch, it started to bring up that memory and those feelings for me."
It's those types of experiences—the sound of the neighbor's dogs, the backing instrumentals accompanying The Weather Channel, late nights staying up watching Amp on MTV, the first time she heard a scream on the radio—that have had the most influence on Marcloid: Vivid moments when the present is keenly felt and a memory of her surroundings is formed, all remaining accessible through sound.