FEATURES
In His Fiery "Earth Music," Etuk Ubong Reflects His Inspirations
By Andy Thomas · February 17, 2022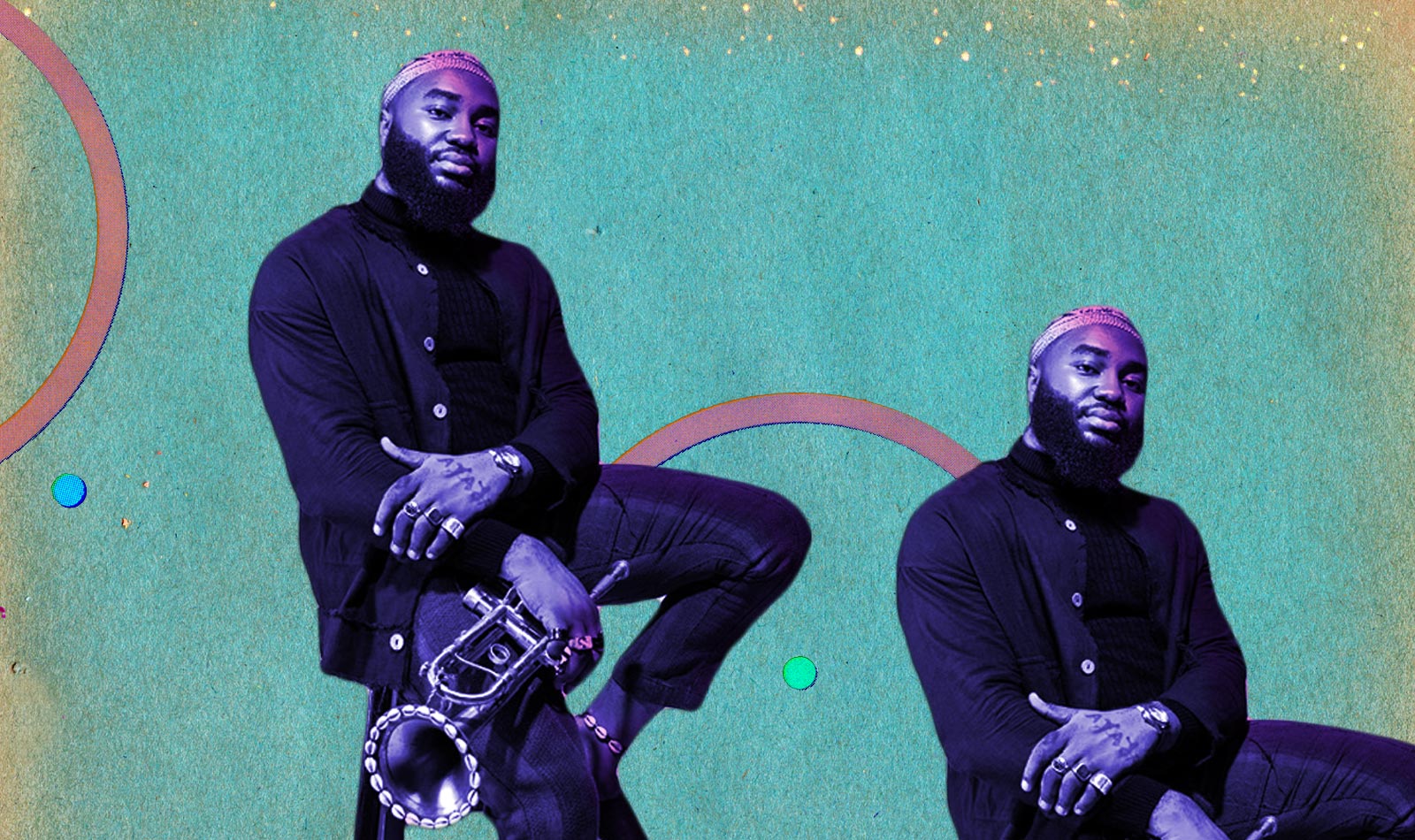 "It was incredible how my head was turned," said Fela Kuti, speaking to the New York Times in 1977. "Everything fell into place, man. For the first time, I saw the essence of blackism (black nationalism)." Kuti was talking about meeting Sandra Izsadore in Los Angeles in 1969, the Black-rights activist who became his lover, political mentor, and a singer in his band. It was through Izsadore that Kuti discovered the writings of Malcolm X and other Black revolutionaries like Angela Davis, Stokely Carmichael, and Huey Newton.
Four decades later, Nigerian trumpeter Etuk Ubong embarked on his own journey of discovery, inspired by the Afrobeat legend. "I read Carlos Moore's biography of Fela This Bitch of a Life," Ubong says over a Zoom call on a hot, sunny day in Lagos. "In that book, I learned all about Malcolm X, Marcus Garvey, and the Black Panthers. Then, I started to read books by great writers like Yosef Ben-Jochannan and Frantz Fanon."
In the same way that Fela Kuti's ideological development led to his politically-charged Afrobeat, learning about Kuti had a profound effect on the music Ubong was making. "It really was like an awakening of my consciousness," he says. "We are not taught these things in school, but it's very important for us to know our history. That's the only way to know how we got to where we are, and to address modern-day problems."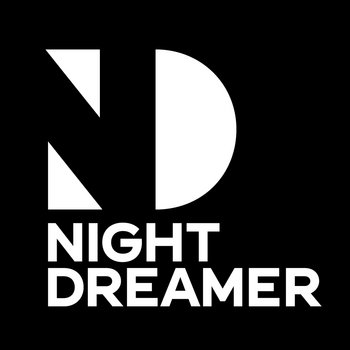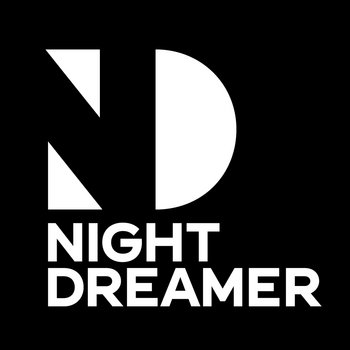 Merch for this release:
Vinyl LP, Cassette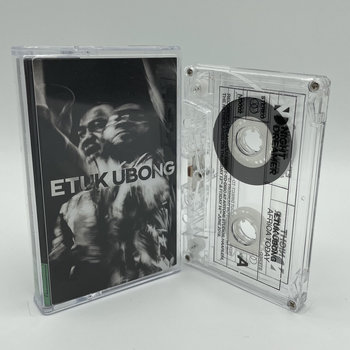 The modal jazz of Ubong's early recordings gradually gave way to a fiery Afro-jazz sound that matched the socially conscious lyrical content. The shift culminated in 2020's Africa Today, recorded for the Night Dreamer label who specialize in direct-to-disc recordings on vintage equipment at the Artone Studio in Haarlem.
Ubong, who was raised in Lagos, got his musical grounding early in life. "My sisters were in the choir at church, and one day I found myself on the bandstand playing the conga drums," he says. "It was beautiful to be accompanying the musicians. Then one day the church hired a trumpeter to play, and after the service my mum approached him and said, 'This is my son. I need you to teach him the trumpet.' So that's how my journey with the instrument started." 
A young Ubong loved the sound the horn made, but he admits that he didn't really take his playing seriously until he met trumpeter and bandleader Victor Ademofe. "He played so beautifully, and I was like 'Wow the trumpet can sound like that?'" Ubong recalls. "Then, Victor introduced me to the music of legends like Louis Armstrong, Miles Davis, Lee Morgan, Freddie Hubbard, and Clifford Brown. So from then on, all I was thinking of was jazz. I used to practice around the clock."
When he was in his mid-teens, a problem with his horn led to a fortuitous encounter. "I took the horn to be repaired," Ubong recalls, "and the man I took it to turned out to be Fela Kuti's ex-tenor-saxophone player, Yinusa Akinibosun [a highlife legend known as Baba Y.S. who played in Fela's Egypt 80 —ed.]," Ubong recalls. "After fixing the horn, he asked me to play it so he could make sure it was fine. At the time I was practicing my chromatic scales, so I played it, and he stopped me and said, 'Do you play in a band?' I told him 'no,' so he asked me, 'Have you heard of the highlife legend Victor Olaiya? Let's take you to see him,'"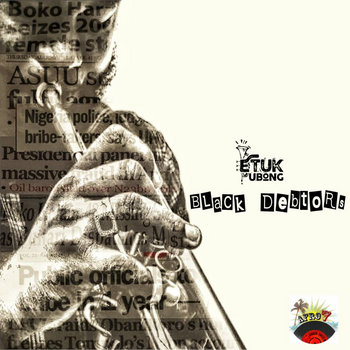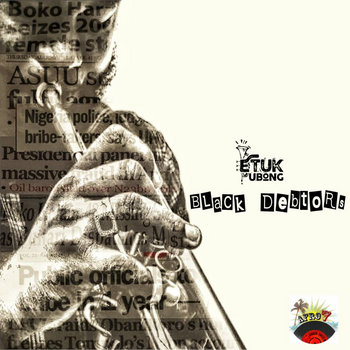 The next week, Ubong arrived at the Stadium Hotel on Oyerokun Street in Surulere, Lagos, a hub for highlife music where Victor Olaiya & His All-Stars played every week. "I got there early before rehearsals, and there was music in the background playing," Ubong recalls. "Instantly, I played the trumpet solo part, and Victor was in his office and heard me. That is how I began playing in his band twice a week, every Wednesday and Saturday until four in the morning."
Victor Olaiya, who sadly passed away in February 2020, became a mentor to Ubong not only teaching him to play music, but also sharing the history behind it. "He told me about all the highlife stars like E.T Mensah, Eddy Okonta, and Zeal Onyia," Ubong says. "Victor told me a lot about their music, and I always asked a lot of questions, because I was always curious. I really looked up to Victor as someone who had been through all this before. He would also talk about things happening in Africa. It was like a school to me."
Ubong spent three years with Olaiya's band before joining Femi Kuti & The Positive Force—where the next phase of his education began. "That was a real eye-opener for me, when I started to learn about the messages behind the Afrobeat music," he says. "As I said before, I am very curious. So I used to ask Femi a lot of questions. I started learning all about all the African history, looking at all the problems and possible solutions."
These studies resulted in his first EP, 2016's Miracle a deep modal jazz outing dedicated to his people. "All I ever wanted to do at this stage was become one of the great jazz musicians and to sound like the jazz greats," Ubong says. "So I made that record from all the influences I had, and from all the records I was listening to, especially Miles Davis in the modal part of his career. And like the music of Coltrane, it was so spiritual. The Miracle EP was all about the jazz I loved."
A short time later, Ubong enrolled in a jazz studies program at the University of Cape Town, and began playing across South Africa, including with the Blue-Note-signed pianist Nduduzo Makhathini. "That period was very important to me," he says, "as it was in South Africa where I began to have a full understanding of who I am. All I could think about was Africa, my cultural heritage. I needed to uphold and reflect that in my music. I wanted to teach people the history, and what happened to our ancestors, and what is happening in the present day."
On his second release, 2018's Tales of Life, Ubong began to reach into his ancestral traditions, resulting in an album that reflected the influence of Afrobeat not only in Ubong's playing, but also in the message behind the music. Recorded in Lagos with pianist Timothy Ogunbiyi and drummer Benjamin James, Tales of Life veers from fiery numbers like "Battle for Peace" and "Drawing Room" to the elegiac tones of "Story" and "The Earth Meditation."
A few months later, Ubong penned a number that mirrored Fela and Femi Kuti's own attacks on the political elite. Over a backdrop of fierce horns, scorching keyboards, and heavy percussion, Ubong issued a challenge to people he called "Black Debtors"—leaders who fail to make good on their vows to the people. "At the time, I was really upset," says Ubong. "When it's election time, our leaders promise all these things—good roads, electricity, free education, good healthcare, security from the terrorists. But we don't have these things. So why are you in power?"
At the same time, Ubong had also been making inroads into the burgeoning London jazz scene, connections that started taking shape after he met Wayne Francis from Steam Down at an event funded by British Council. "Wayne was very important to me," Ubong says. "He came to Lagos with the British Council then invited me to play at some of their early sessions in Deptford [South London]. "So I got to know a lot of these people through Steamdown like Shabaka [Hutchings] and trumpeters such as Sheila Maurice Grey [of Kokoroko, NÉRIJA, and SEED Ensemble] and Dylan Jones [of Ezra Collective]."
His experiences in South Africa and London all fed into his most powerful album to date: Africa Today, which was released on the label Night Dreamer just one year after the label's first LP—an album from Seun Kuti + Egypt 80. Ubong has dubbed his new, militant sound "Earth Music"—a defiant, fiery style that merges jazz, highlife, and Afrobeat with the Ekombi rhythms of the Efik people. "These were the rhythms I grew up with," Ubong says. "That was the music they played in the church, so it has always been around me. So it comes up even subconsciously when I start thinking rhythmically or singing. That is just natural for me."
Inspired by the DIY approach of Steam Down, and following in the footsteps of Fela Kuti's Shrine and Victor Olaiya's Stadium Hotel, Etuk Ubong now runs his own live music club called The Truth, where he and his band appear three times a week. It's a space for promoting Pan-Africanism, and for addressing the issues that face modern day Nigeria. "Since those days playing at Stadium Hotel and The Shrine, I always knew I was going to have my own space," says Ubong, who is currently using The Truth to work on new music for his next LP. "I didn't just want it to be a space where people came to listen to music but more of a community that celebrates the land of the free where we all look after each other and try and make things better."