FEATURES
Inside the Unexpected Return of Japanese Post-Hardcore Heroes Envy
By Kevin Stewart-Panko · January 22, 2020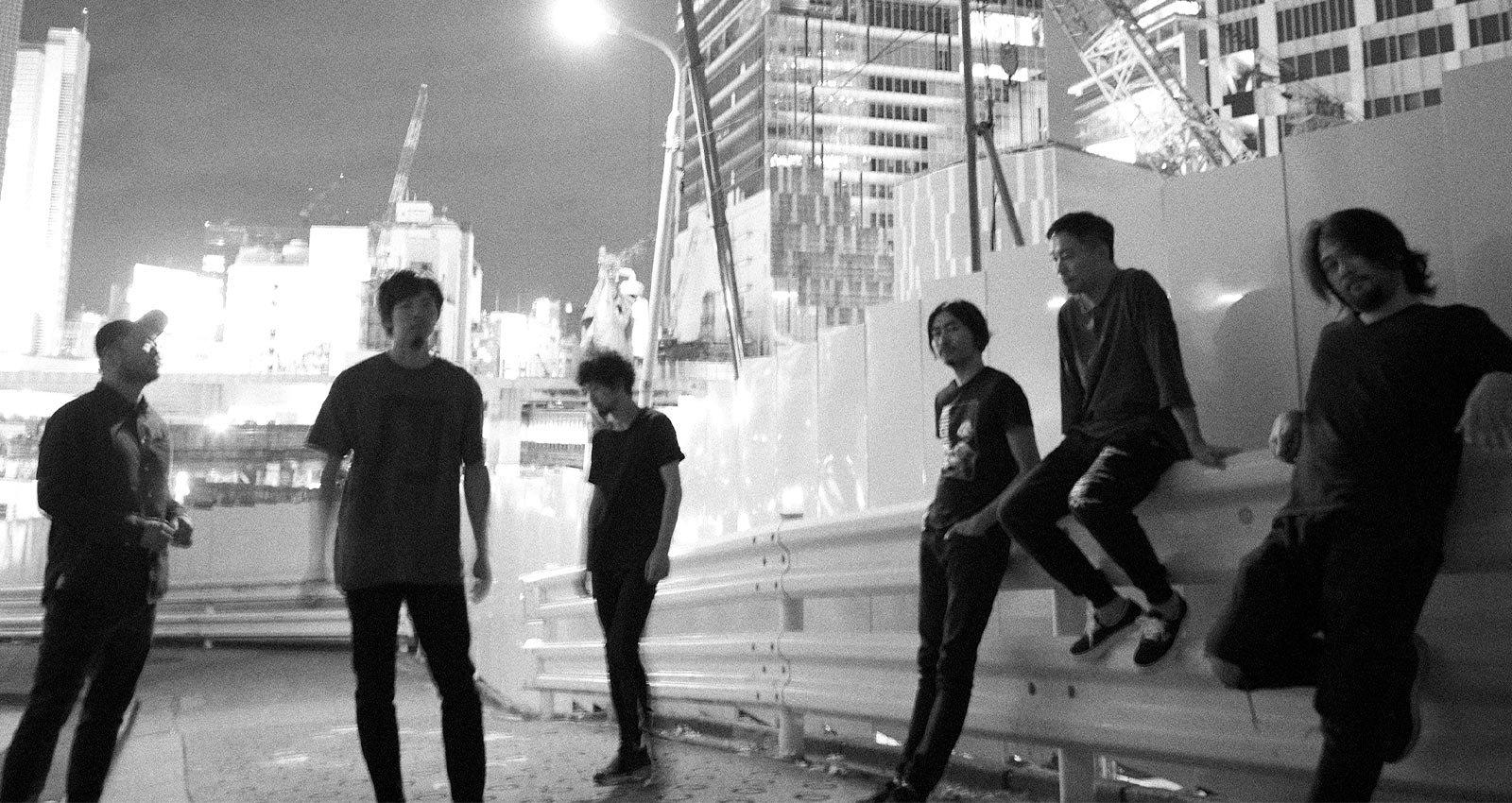 On April 1, 2016, Japanese post-hardcore heroes Envy announced the departure of frontman Tetsuya Fukagawa, after 25 years. It seemed like an April Fool's joke, but it wasn't.
Or was it? Two years to the day, the Tokyo band was playing what seemed like an ordinary local show—until Fukagawa emerged, announcing his surprise return to the band.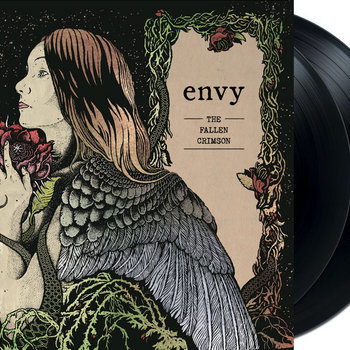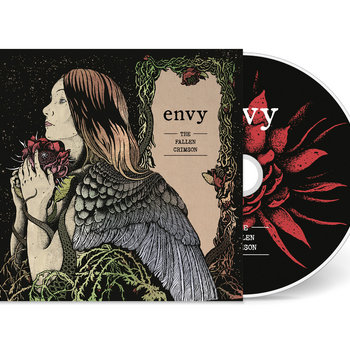 .
00:10 / 00:58
Merch for this release:
2 x Vinyl LP, Compact Disc (CD)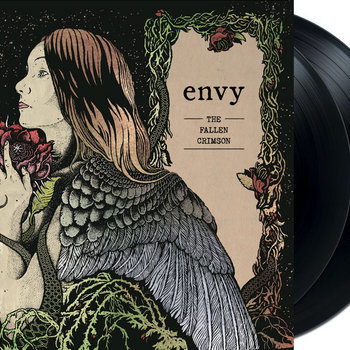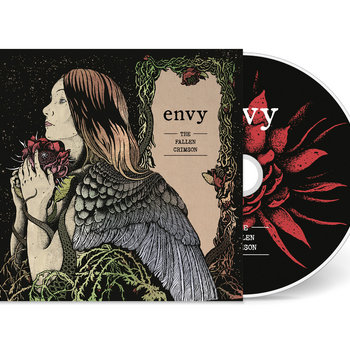 "When you play in a band for 25 years, there are moments of conflict and disagreement," explains guitarist Nobukata Kawai. "Temporarily, we chose different roads. But now we have a stronger relationship than ever—and that's all that matters." The fact that Fukagawa's departure was announced on April Fool's day was intentional. "That's the first day of the fiscal year in Japan," says Kawai, "and having a new start meant a lot to us. When we had the new line-up at the beginning of 2018, I wanted to play a gig as soon as possible. There was a cancellation at a venue we sometimes play at and, coincidentally, it was April 1st. If we didn't play that day, we would have had to wait until summer, which I didn't want to do."
Envy was formed in 1992, and their early works combine breathless hardcore and melodic alt-rock with the pent-up rage of Middle America's basement screamo scene. That mixture of ferocity and heart-on-sleeve honesty—delivered via Fukagawa's sandpaper screams—won them a devoted following, but they weren't content to settle into routine. By the time they released All the Footprints You've Ever Left and the Fear Expecting Ahead in 2001, the'd expanded on those original elements to include classical and electronic music, clean vocals, and even spoken-word poetry.
Fukugawa's departure in the wake of Envy's sixth album, 2015's Atheist's Cornea, threatened to bring the band to a crashing halt—even more so when guitarist Masahiro Tobita and drummer Dairoku Seki also quit. But Kawai and fellow remaining original member, bassist Manabu Nakagawa, soldiered on, recruiting new members yOshi and Yoshimitsu Taki  on guitar and drummer Hiroki Watanabe, along with a rotating cast of vocalists. Kawai remembers this interim period as fun, even if some fans regarded it as an "Envy karaoke tournament."
According to Kawai, the group came perilously close to breaking up. "An inch [from] the cliff's edge," he says. "If someone poked, the band was dead." Then came the turning point: "Tetsuya bumped into Taka and Yoda from [instrumental post-rockers] MONO, and they went for a drink. Taka called me, asking if I wanted to meet Tetsuya. I decided to meet him and talk one-to-one—not because I wanted him to come back to the band, just to talk. He came back naturally."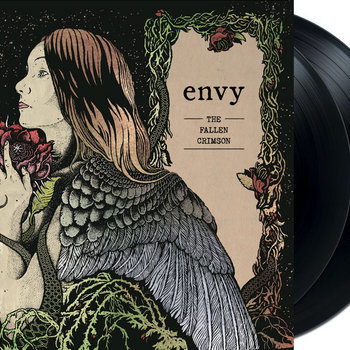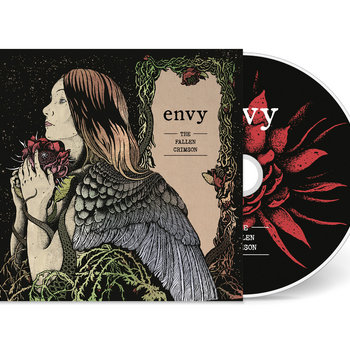 .
00:10 / 00:58
Merch for this release:
2 x Vinyl LP, Compact Disc (CD)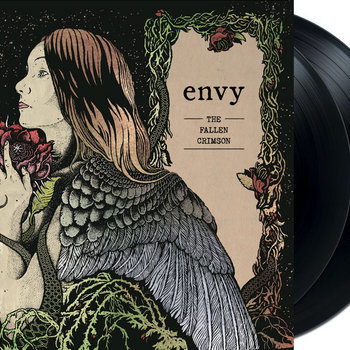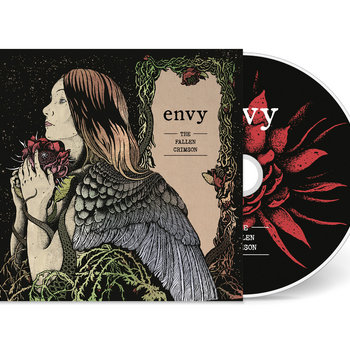 The unification of Kawai, Fukagawa, and the group's new lineup resulted in The Fallen Crimson, Envy's broadest sounding work yet. "We started working on it in [the] spring [of] 2019. The composition speed was unbelievable," says Kawai. "It felt like songs were already done before we started writing them; some songs were composed in two or three hours."
Now, the band is taking the steps to keep communication lines open—so that issues are nipped in the bud before they can take seed. "We've been playing music for a long time," Kawai explains. "Envy is not an occupation for us, but we don't consider Envy a hobby. I take music more seriously than ever, and experienced a time without it during the stagnation of Envy. [I] never want that to happen again. I want to spend meaningful time with our new line-up, leaving no regrets behind."
"We don't have specific band rules, but we always keep respect a priority," he continues. "Contrary to Western culture, Japan is really strict about respecting elders no matter what, and that makes it hard to have regular relationships a lot of times. I wanted to establish an environment where the new members, who are 10 years younger than the original members, can speak up. So, we went out drinking, said what we had to say, and listened to each other. And, not surprisingly, all my money was gone as well. What a good start to the band!"