FEATURES
Emi Ramírez: An '80s Metal-Style Screamer For Contemporary Times
By Philip Freeman · August 07, 2018
The pantheon of hard rock and metal vocalists includes a broad range of over-the-top screamers, from Deep Purple's Ian Gillan to Judas Priest's Rob Halford, Iron Maiden's Bruce Dickinson and Ronnie James Dio of Rainbow, Black Sabbath, and his own band. In the '80s, the second wave of metal bands introduced a new batch of rafter-scraping vocalists, including King Diamond and the singers from Helloween, Savatage, and many more. Ever since that time, a subset of metal fans have stuck to the old ways, even as so-called "extreme" guttural vocals have become more and more dominant.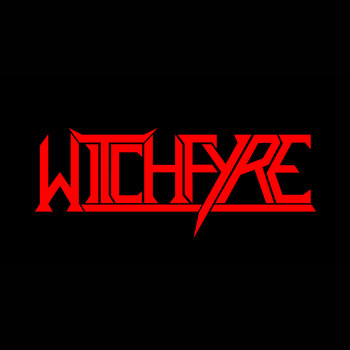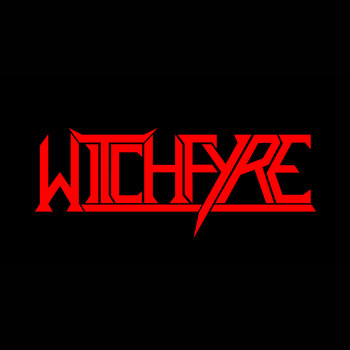 One such new-school screamer is Spain's Emi Ramírez, who has new albums out with two different bands, Witchfyre and Iron Hunter. With his long blond hair and goofy grin, he's got the look and positivity of a classic '80s metal frontman, and his voice is as arena-sized as any of his idols'. "King Diamond and Mercyful Fate are two of my favorite bands, of course," he says, "but I also grew up listening to Iron Maiden, old Helloween albums, Anthrax, Judas Priest, Saxon, Grim Reaper, Black Sabbath with all their singers—Tony Martin is one of my favorite ones—Dio, Savatage… but the voice and style that influenced me the most is probably Midnight from Crimson Glory."
Witchfyre first came together in 2011; Ramírez joined one year later, and immediately turned them from a good idea into a real band. "When I joined Witchfyre, they had two songs written and some riffs to work with, but no lyrics nor vocal lines either," he says. "I wrote all the lyrics and vocal lines from home, before entering the band. Anyways, I always asked the rest of the band if they liked them and if they had any other ideas to work with—for example, [bassist] P.G. War helped me out with some lyrics."
They recorded the Banshee 7" in 2013, followed by 2014's Legends, Rites And Witchcraft EP. The music had the high-energy primitivism of early '80s acts like Angel Witch and Raven, with some speed metal elements added, but Ramírez's vocals were pure power metal.
Ramírez acknowledges the rawness and thrashy feel of the band's early work. "We knew what we wanted to do but we were looking for our own sound. Legends has some thrashy and some speedy parts, but we wanted to add something to make it sound a bit different. Most of the members play in extreme metal bands, and we all like those dark and obscure atmospheres, so we wanted to mix that with the classic heavy and speed metal sound."
The band's new album, Grimorium Verum, represents a major evolution in their sound. The songs are tighter, more powerful, and more classicist. "No Rest for the Witched" and "The Guardian of the Dead" feature chugging, fist-pumping riffs worthy of Germany's Accept, while "Night Hunter" is a fast-paced headbanger anthem in the vein of Running Wild and "Behind the Wall" is an almost progressive, King Diamond-esque epic.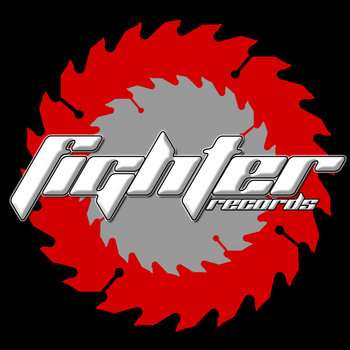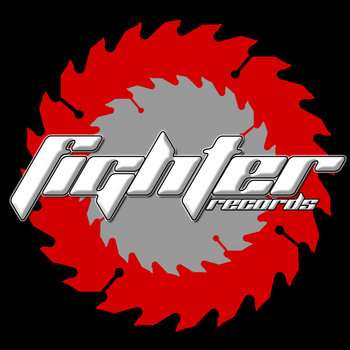 The development the band exhibits is all the more impressive when one learns that Grimorium Verum isn't actually new—it was recorded in 2016, but their first label, Infernö, couldn't release it at the time. Ultimately, Witchfyre signed with a new imprint, Fighter Records, to get their music out.
The band members tried to stay active while they waited for Infernö to release Grimorium Verum—in Ramírez's words, "We know how these things are, so we kept on playing for a time. But [our] other bands/projects needed more time and Witchfyre was a bit asleep."
Ramírez and guitarist Alex o Pirolas formed Iron Hunter in 2015, as Starlight. "I just wanted to be more active, and Witchfyre was on hold for a while. Jobs, family, other bands/projects, the delay with the label, you know," he says. "So I needed to do something else to keep on rocking. It was meant to be a separate project while we were inactive, but Iron Hunter was growing as we were working on it, until becoming a real and solid band."
After picking their new name, they released the Killing Machine/From the Ashes 7" in 2017, followed by their full-length debut, Mankind Resistance. Despite the fact that they both work in a classicist, traditional/power metal style, Iron Hunter and Witchfyre are very different bands. Ramírez says, "Witchfyre is more 'obscure,' aggressive and darker than Iron Hunter. I didn't want to do the same style at all, so Iron Hunter sounds, maybe, 'happier.' It was like, OK, I love King Diamond, but I also love Riot."
The music on Mankind Resistance is faster and a little catchier than Grimorium Verum. Guitarists o Pirolas and Paco Paz are always ready to erupt into shredtastic solos; bassist Anxo is as prominent in the mix as Iron Maiden's Steve Harris; and songs like "Street Warriors" feature gang vocals, inviting the listener to shout along, possibly while doing donuts in a 7-11 parking lot. To add to the Maiden comparisons, Mankind Resistance even has a galloping instrumental, "Starchaser."
Mankind Resistance is also a concept album of sorts, as its cover art—a man in some kind of armor/spacesuit tearing the head off another man in a post-apocalyptic landscape—indicates. Ramírez doesn't claim there's a complex narrative, though; he says, "Mankind Resistance—and Iron Hunter—was created with the idea of the '80s scene in every sense. When I was young, I remember the concept of the ships, future, robots, space trips, and so on everywhere. Buck Rogers, V, Star Wars, Short Circuit, Dr. Who, It, and more movies, TV shows, cartoons, comics… We all drank from years of futuristic imagination, so I wanted to write an album telling a story about a fictitious future with robots and invaders everywhere and an almost dying human race."
Iron Hunter's music probably won't save the world, even though they have a song with that title. But anyone looking for fist-pumping anthems with howling upper-register vocals, thunderous drums, and screaming guitar solos could do a lot worse than either of Emi Ramírez's bands. This grinning frontman is intent on keeping the joy in metal, and his two-pronged attack could be just what an often overly dour scene needs right now.