FEATURES
On His Latest LP, Ontario Producer Elaquent Crafts Classic-Sounding Beats For Heavy-Hitting MCs
By Nate Patrin · March 03, 2020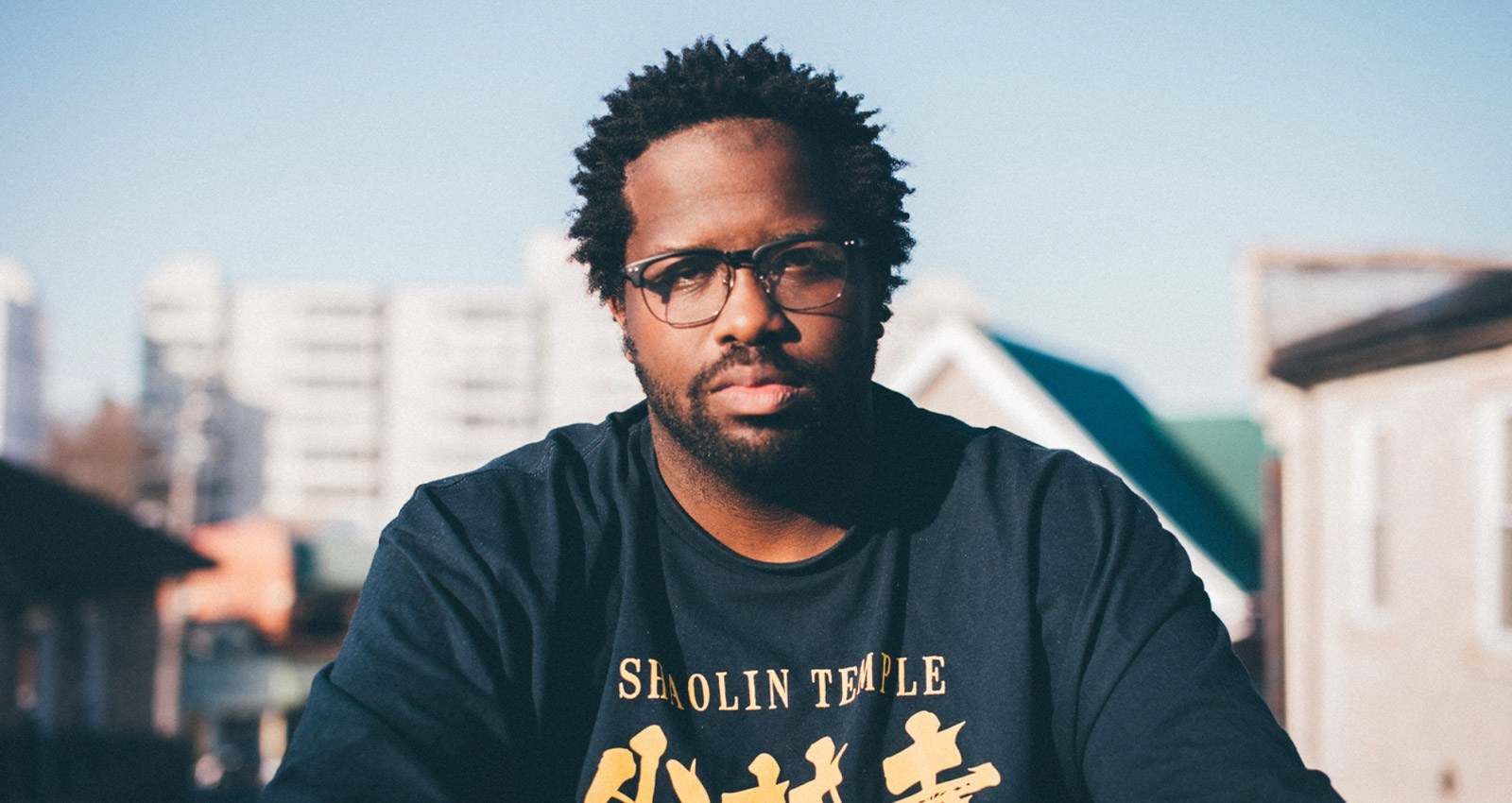 One of the hidden handicaps in hip-hop production is the fact that enterprising beatmakers often start out making beats for their own enjoyment, without paying much mind to whether or not MCs can rap over them. Ontario producer Elaquent learned this the hard way. "Early in my career, cats just hit me up for beats and I'd send some to them," he says. "And sometimes they'd complain like, 'There's too much going on the drums, I can't really find my pocket on the joint. Can you make me a beat that sounds more like Alchemist or the Neptunes?'"
Rather than tailor his music to fit someone else's needs, Elaquent instead decided to make instrumentals on his own terms. What followed was a 12-year career built around the idea of letting the beat go its own way. And while rappers and singers occasionally turn up on Elaquent records, the music's soulful, off-kilter instrumental core is always the focal point.
.
00:10 / 00:58
But a combination of creative restlessness and a new wave of adventurous MCs persuaded the beatmaker that there had to be enough rappers out there who could swing with his style. And considering that his beats tend to nod in the general direction of Soulquarians ("that era's really what resonated with me on a personal level, just the idea of the drums swinging") and the Los Angeles beat scene ("the Mecca of instrumental hip-hop… always on some very experimental waves"), it seemed likely that his live-feeling production style would have plenty of takers among rappers who came of age in the era of Dilla and FlyLo.
And that's how Forever Is A Pretty Long Time started to click into place: "Maybe three beats in, I kind of just sat there and felt like, how is this record going to be any different than the last one?'" Elaquent says. "At that time, I felt like I was doing the same thing over and over. But with every instrumental record that I do, there's generally one or two collaborations with R&B singers or rappers. Ninety percent of the time, the ones with artists are everyone's favorite songs. And so I was listening to Welcome 2 Detroit by Dilla, and Hi-Tek's Hi-Teknology, and all these different producer[-led] albums. And [I was] kind of thinking, 'You know what? Why not?'"
Forever Is A Pretty Long Time is a worthy heir to that lineage. Elaquent crafts warm, lived-in environments that house features from a formidable score of underground MCs. With the exception of singer A L L I E, whom Elaquent collaborated with on 2016's Worst Case Scenario ("I can always just send her basically a rough draft of any beat and she'll turn it into magic within 48 hours"), his bespoke beats compliment a slate of first-time team-ups. "I wanted to work with a set of people I'd never worked with before," he says. "It's always fascinating, because you kind of get into doing research. You listen to them, figure out what sort of groove would jive with what you do… I felt like a film director as I was putting this project together."
.
00:10 / 00:58
His work feels tailor-made to each artist's strengths. The dragging drums and gleaming electric piano chords of "Guidelines" highlight Oddisee's reflective mood; Chester Watson's head-in-the-clouds deadpan on "Airwalk" is balanced by a rolling and loping hi-hat/snare pattern; and the determination in Guilty Simpson's barrel-chested voice brings heavy, authoritative stability to the mellow-soul horns and floaty wah-wah electric piano that underpin "Thread Count." Instead of a battler's showcase, the live-chopped sound of Forever Is A Pretty Long Time tends to bring out even the most agile MCs' introspective side: Cavalier's "Chase the Light" and the Blu/Cicero teamup, "Reminisce," recall their come-up years as equal parts struggle and bliss.
Without a heavy reliance on sampling, Elaquent's instrumental beats take on an unusual shape: it's got the same melodic structure as the soul-jazz and funk tracks hip-hop producers mined back in the golden age, but they're updated into a more contemporary digital-beat fusion that feels like it acknowledges everyone from Daedelus to Sounwave. But what's even more notable about it is that even though the beats are composed, all of them sound like they could be lifted from old LPs Elaquent had come across while record shopping.
"I mean, hip-hop as an art form was really birthed on sampling," he says. "And young kids who didn't know how to play instruments—or didn't have the money for them—would just grab that record, find a break, and find a cool part to loop. You hear from people who don't like hip-hop, 'Oh, well, you're not a real musician. You're just taking other people's stuff and trying to call yourself an artist.' Which is bullshit, frankly. But if I consider myself an artist, I should at least have the courage to try to [compose my own beats]. And so when I make a beat that has no samples, but people think that I used a sample? That's kind of the ultimate compliment."