FEATURES
Northern Noise: Looking for the Perfect Drone with Northern England's DIY Transcendentalists
By Danny Riley · July 14, 2016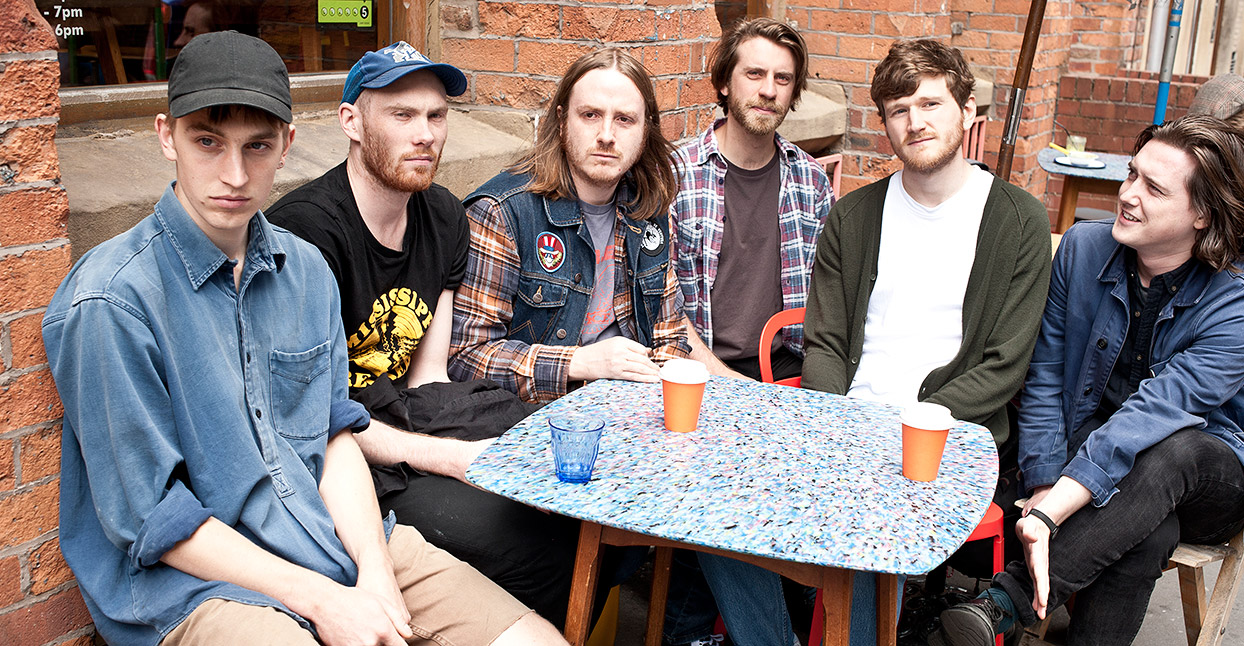 photo by Florian Fusco (desmarados)
The hills are alive with the sound of droning; the burgeoning noise scene of Northern England consists of a group of musicians who are joined spiritually as much as geographically. All of them share a drone-based, ecstatic, and ferociously DIY approach to making and distributing experimental music; and all of them live in England's North Country, an area that runs from the border of Scotland to the Peak District at the southernmost end of the Pennines.
With roots stemming from England's post-Industrial underground, the past 15 years have seen the north explode into a beautiful expanse of grassroots transcendentalism, from the tantric droners of West Yorkshire to the more recently thriving Manchester improvisational scene, spearheaded by players like Andrew Cheetham and David Birchall as well as the Golden Lab record label.
It all started with a handwritten advertisement, placed in the window of Leeds' Jumbo Records by Julian Bradley, who had been wreaking sonic havoc in the Midlands as a member of The Negative Kite. "I only ever browsed these things occasionally, and mainly for comedy value," says Yorkshire-based underground impresario Neil Campbell. "But his mysterious little hand-written note mentioned both The Dead C and 'amplifier torture.'" The Scottish-born Campbell had made the move to Leeds from Nottingham, where he had been affronting pub audiences with the anarchic freak group The A Band, who also counted UK experimental mainstay Richard Youngs among their ranks. Along with Mick Flower, who they knew for his work with the delightfully-named Headless Piss, Campbell and Bradley would go on to form Vibracathedral Orchestra, a utopian free drone outfit whose focused, ecstatic jams are essentially a safe way to a drugless high. Other players from the Leeds scene soon joined their ranks, including violinist Bridget Hayden, and they began releasing music in limited-edition runs in the late '90s.
Around that same time, Phil Todd was was considering a move northwards. Excited by the possibility of releasing his own music to an audience of like-minded souls Todd, under the name Ashtray Navigations, had been combining '60s psychedelia with the harsh assault of power electronics. He was also releasing the music of fellow amp-botherers on his cassette label Betley Welcomes Careful Drivers from his home in Stoke-On-Trent. "I wanted to get a bunch of people together whose work I liked and who I thought shared some sort of aesthetic." He made the move to Leeds in the mid '90's, and immediately fell in with the Vibracathedral set. They shared a desire to play 'non-po-faced and non-academic exploratory experimental music, with a wild spirit and an element of fun.' Todd played on a couple of early Vibracathedral sets, and the Vibracathedral players occasionally crop up in Ashtray Navigations works, perhaps most notably, Neil Campbell's droning violin on the live album New Fashions In Toilet Training.
Like Campbell and Todd, Matthew Bower is another musician who fled the south's post-Industrial underground to explore the transcendent properties of grime-flecked drone music in the north. Having pursued atonality to its logical conclusion with the bad-trip free rock group Skullflower, Bower moved to Bradford, just a short train ride west of Leeds. There, he began working as Sunroof!, distilling both raga and the God-awed drone of Alice Coltrane into morasses of digitally-distorted guitar. Having played as a member of Vibracathedral Orchestra, his string-scraping guitar style has a sonically inviting, levitational aura. The cracked bells and sawing strings of "Temple Of The Hummingbird" overload the pleasure receptors with tantric sweetness, while Bower's side of the Sunroof!/VCO tour CD of 2003 is characterized by haywire electronics and roughshod digital manipulation.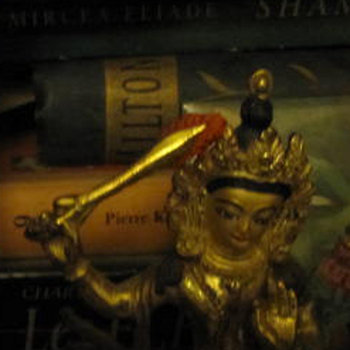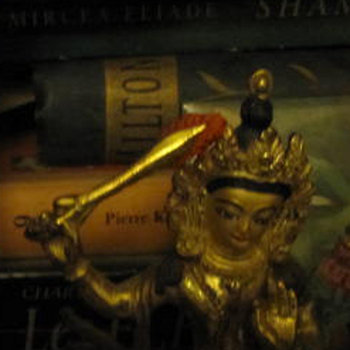 Bower isn't the only person in this sonic brotherhood to dabble in warped electronics. The outliers in this field are characterized by their ability to make brain-zapping psychedelia with whatever is at hand. Todd, for example, has been known to attach tin foil to his amplifier to give his guitar a grimy, buzzing feel. "I've messed around with all kinds of odd things," he says. "Weird mic placement and broken speakers, violins in the bath, contact mics shoved inside ukuleles." On recent Ashtray Navigations releases, such as A Shimmering Replica and the series presents The Mechanical Abrasions Of, Todd adopts a somewhat cleaner production style and a more understated use of electronics (some moments of Volume Two, for example, sound near to a lo-fi, psychedelic take on Aphex Twin).


Neil Campbell, meanwhile, began recording solo as Astral Social Club in 2005, which was born out of "a playful desire for a virtual band who played exactly what I wanted them to play." "Play" is the active word: Astral Social Club's earlier works, released on CD with no title but the sequential number of their release, showcased a playful immersion in twinkling, celestial drone.
As the project progressed, Campbell assimilated influences from all manner of warped techno sounds, to the point where releases such as 2012's Magic Smile create a wonderful, sampladelic mess of burbling electronics. Even though Astral Social Club has more or less shut down as a project, Campbell continues to perform and record under his own name, and Vibracathedral Orchestra continue to make sporadic live appearances which occasionally surface in the form of an ear-blasting live album. (You can get a sense of the experience on the recent Unnatural With Pain Relief, which was recorded at London's Café Oto and features belly-rumbling percussive work by legendary free drummer Chris Corsano).


Like any musical movement, the Northern England Noise scene has plenty of younger torch-bearers. In Leeds, rapturous noise is being strongly represented by Guttersnipe, a guitar-and-drum duo that make hysterical, out-of-body noise-rock. On the blasting "Sandworm Percolator," from last year's abrasive demo tape, Singer Gretchen Aury's vocals sound like they're being yanked from her body. In contrast to the free-jamming ethos of other Leeds noise-makers, Guttersnipe's songs are highly rehearsed, the inviting drone of Vibracathedral-esque outfits is replaced with harsh walls of atonal screeching.
Manchester is home to a cabal of musicians who orbit around Golden Lab records—in particular, Desmadrados Soldados De Ventura. The brainchild of Golden Lab label head Nick Mitchell, Desmadrados are a multi-limbed guitar Arkestra in which everybody solos—at the same time, for a long time. This head-spinning formula comes to beautiful fruition on vinyl releases such as 2014's The Empire Never Ended and, more recently, their two-volume live, recorded at New York's Clifton park.


A new album—titled The Grand Celestial Purge in reference to the great rock deaths of 2016—is due out later this year. Mitchell says the "Vibe is way more honed and zoned than our other records … it's got a real positive, summery, very baked feeling." Mitchell puts the spare time he has into Golden Lab, which has released standout records from psych-folk don Tom Settle, squalling free jazzers Death Shanties, as well as an album by Vibracathedral's Mick Flower and Neil Campbell. Also in the works is a quadruple-CD anthology of Ashtray Navigations, comprising, as Mitchell puts it "a joyful six or so hours of transcendental murk."
Mitchell also records more laid-back jams under his own name, and further indulges his free rock tendencies in the psychedelic power trio Chalaque, whose Sounds From The Other Ideology is a joyful yet claustrophobic journey through super-extended rock.
Andrew Cheetham and Edwin Stevens perform abstract drone rock as Yerba Mansa, exploring a furious playing style that takes marked influence from Mick Flower's collaborative work with Chris Corsano. Straying further into the outer reaches, drummer Cheetham has recently teamed up with Desmadrados bassist Otto Willberg and guitarist David Birchall to create music that springs free from their main group's drone-based sound. On last year's electrifying Night Streets of Madness tape, they teamed up with saxophone masochist Colin Webster to create an awesome racket of spidery improv and full-blown skronk.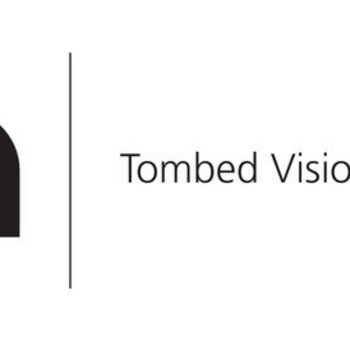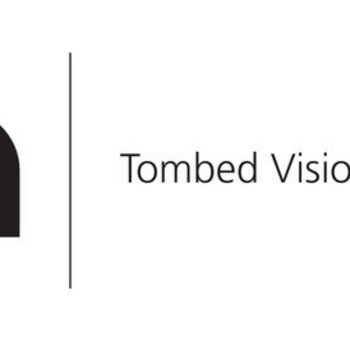 Merch for this release:
Cassette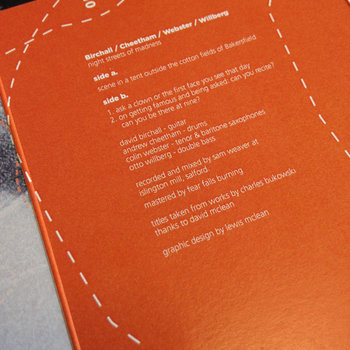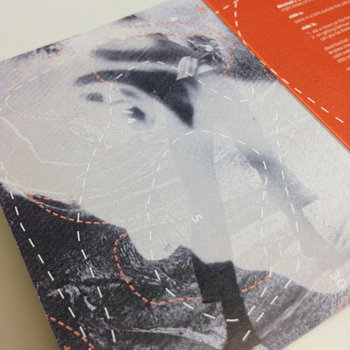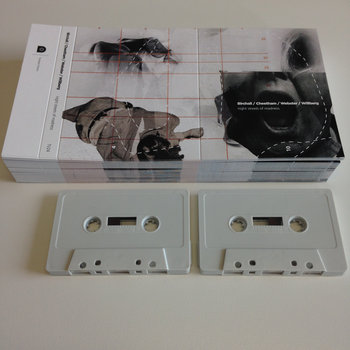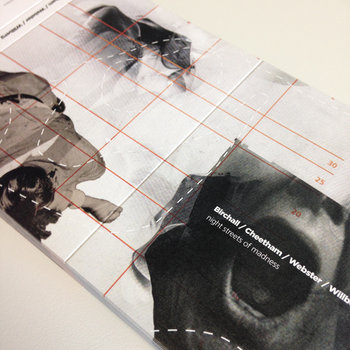 Yet for all this talk of far-out noise, there's never any sense of pretension from the artists. Indeed, it seems that these musicians are united by a basic human impulse: the desire to transcend bodily form through music. As Mitchell says, "We're definitely experimenting more than ever before, but it's not what the aesthetes would call 'experimental' at all. It's very much a psychedelic record in the classic sense." Campbell is similarly down-to-earth. "I like experimental music," he says, "and the whole utopian idea of it. But it seems like there's not so much of it around these days. It's become more of a genre than an attitude. I'm just making things that amuse my own mind and take me that little bit further into 'the outside of everything.'"
Drone-based, exploratory, yet grimy sounds have long been the order of the day in the north of England's underground, and with the new vanguard of Manchester's Golden Lab crew taking things further out, there will be more reverberations to come.
—Danny Riley