FEATURES
Do You Feel Me?
By Will Robin · May 19, 2015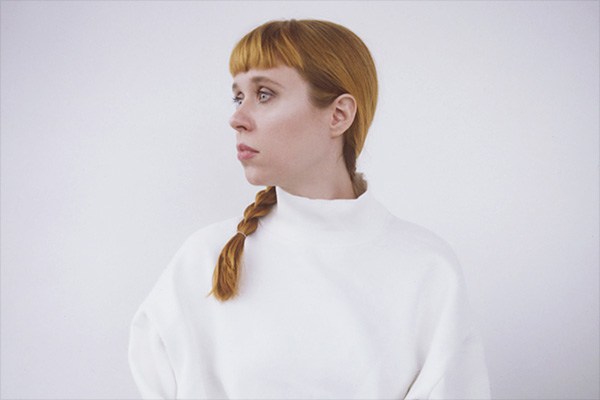 photo by Bennet Perez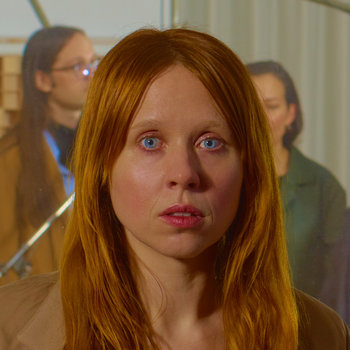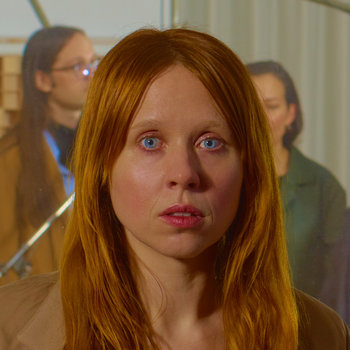 Merch for this release:
Vinyl LP, Compact Disc (CD)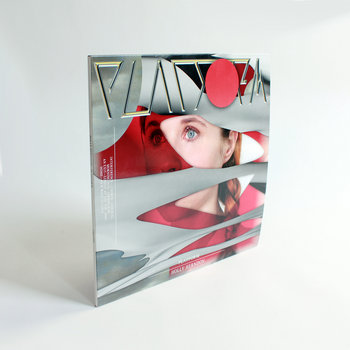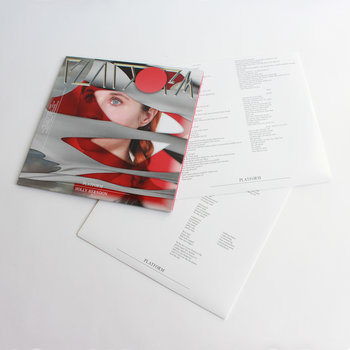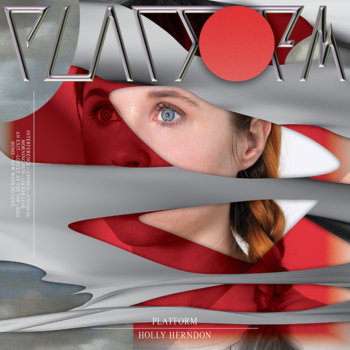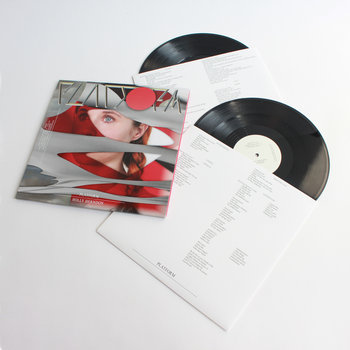 "The question was to collect concrete sounds, wherever they came from, and to abstract the musical values they were potentially containing," said Pierre Schaeffer, describing his development of musique concrète. From the 1940s beginnings of this early form of electronic music, Schaeffer attempted to extract the sounds of the outside world, and then abstract them from their origins to create fully-realized soundscapes, transforming the noises of train engines into unrecognizable forms that referenced nothing but themselves.
Composer, sound artist, and vocalist Holly Herndon has picked up several intriguing strands where musique concrète left off and brought them fully into our digital century on Platform—her second full-length, out now on 4AD and RVNG Intl. For "Chorus," one of Platform's central tracks, she draws on Schaeffer-esque "net-concrete," an electronic patch—developed by artist and Herndon collaborator Mat Dryhurst—that samples audio content from web browsing. The result is an array of heterogeneous sounds, a sonic approximation of the relentless but unified swirl of activity that comprises how we use the Internet today. The actual chorus of "Chorus" seems to deconstruct the very concept of a refrain, mashing together differently pitched vocal samples into a single musical line; it is anthemic but composite, fractured but resolute.
Merch for this release:
Vinyl LP, Compact Disc (CD)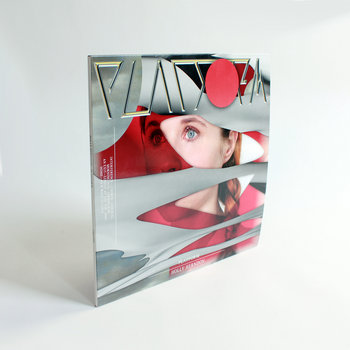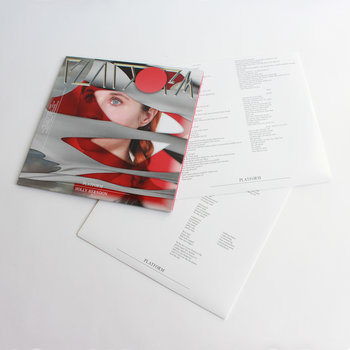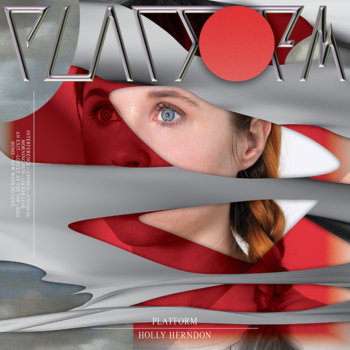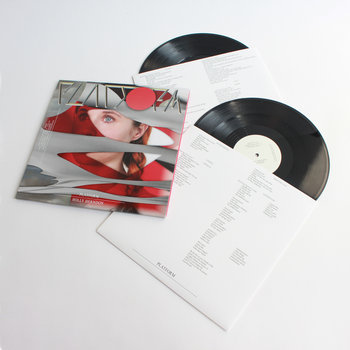 Herndon balances her touring career with work toward a doctorate at Stanford's Center for Computer Research in Music and Acoustics. She speaks frequently about how she draws equally from the twin, oft-intertwined worlds of electronic music: that of the club and the laboratory, the techno and the experimental. Developed on her 2012 debut album, Movement, these streams are more strongly felt on Platform, which frequently creates danceable beats only to discard them in favor of disconnected masses. On "Interference," Herndon's echoing voice snakes through a web of dance-floor rhythms—but both suddenly cut out at the song's conclusion, ending with a striking assortment of strange noises.
Unlike Schaeffer, Herndon doesn't want to fully sever her variegated sounds from their meanings in our world—she instead dangles them in front of the listener, infusing abstract beats with political implications. The thickly roaring "An Exit," on which Herndon chants "There is nothing to gain / and there is nothing to lose," is steeped in the aesthetic theory of Suhail Malik, who has proposed an exit to the ethically contaminated social structures of art. And while "Chorus" is an act of sousveillance, or self-surveillance—as Herndon remixes her own browser history—the song "Home" turns the gaze outward in a bitter indictment of the NSA. Beats at first land alongside the metered precision of Herndon's vocals, before unspooling into skipping fragments as she sings, "I know you know me / Better than I know me."
Across the broad purview of the album, Herndon's compositional voice remains omnipresent. Though she often describes a desire to disappear among her collaborators, there is a recognizable Herndon stamp throughout. It's a result not only of Herndon's mastery of experimental practices, but also because her actual voice—airily intoning, alternately wistful and dangerous—is embedded in her music, either guiding it or gliding atop it.
That personal touch is audible on "Unequal," which most tangibly demonstrates Herndon's craft in writing for other voices. (For more of that, seek out 195, her MFA thesis at Mills College, which juxtaposes six live singers with electronic processes.) Colin Self's thin, quivering singing evokes plainchant heard in a Tudor cathedral. Herndon runs this in counterpoint against what sound like hiccuping deconstructions of the same voice: an assimilation of early music style and digital technique. The effect is not unlike Nico Muhly's Wonders, an electronic explosion of the English Renaissance. Halfway through, Herndon's wordless vocals appear as a background chorus, a casual but powerful reminder of her commanding presence.

photo by Stan Musilek
Herdon's most intriguing assemblage of sounds might come in "Lonely At the Top," which functions as musical product and, for a select community of listeners, corporeal stimulant. A collage of clicks—typing, water pouring, papers rustling—the track features the soothing whisper of Claire Tolan, a prominent artist in the ASMR community. ASMR, or autonomous sensory meridian response, is a physical sensation of pleasurable tingling induced by particular audio or visuals. For Herndon, ASMR represents the closeness paradoxically fostered through anonymous online interactions, as thousands of strangers tune in to YouTube videos to experience the same intimate sensations. "Lonely At the Top" also has a satiric bent, as Tolan speaks platitudes drolly aimed at the Davos crowd ("From what you've told me, so many people depend on you / and it's not just because you're good at what you do").
But in the context of the album as a whole, Herndon's use of ASMR also represents a clever artistic device, a kind of Brechtian defamiliarization effect. More than any single avant-garde moment found among Herndon's stuttering beats, the track throws the listener out of the zone, forcing us to reconsider the significance of what we've already heard: were those strangely juxtaposed sounds supposed to make me actually, physically feel something? Herndon has spoken in various interviews about how the laptop has become the center of our emotional lives—why, for her, the NSA revelations represented a particularly personal betrayal. "Lonely At the Top" reminds listeners of the same—that our phones, our iPods, our computers and listening devices are buzzing with things that just might, perhaps involuntarily, make us shiver with a real-world sensation. The seamless transition to the album's next track imbues the rest of Platform with a kind of tactile effect, or at least an awareness of its possibilities.
And thus, the tapping noises that conclude "New Ways To Love," the album's haunting final track, register palpably as more than just sounds. Perhaps they represent Herndon's footsteps, as she leaves the studio. Let's hope she returns soon.