FEATURES
DJ Jigüe Brings Cuban Afrofuturism To The Global Dance Floor
By Richard Villegas · October 20, 2021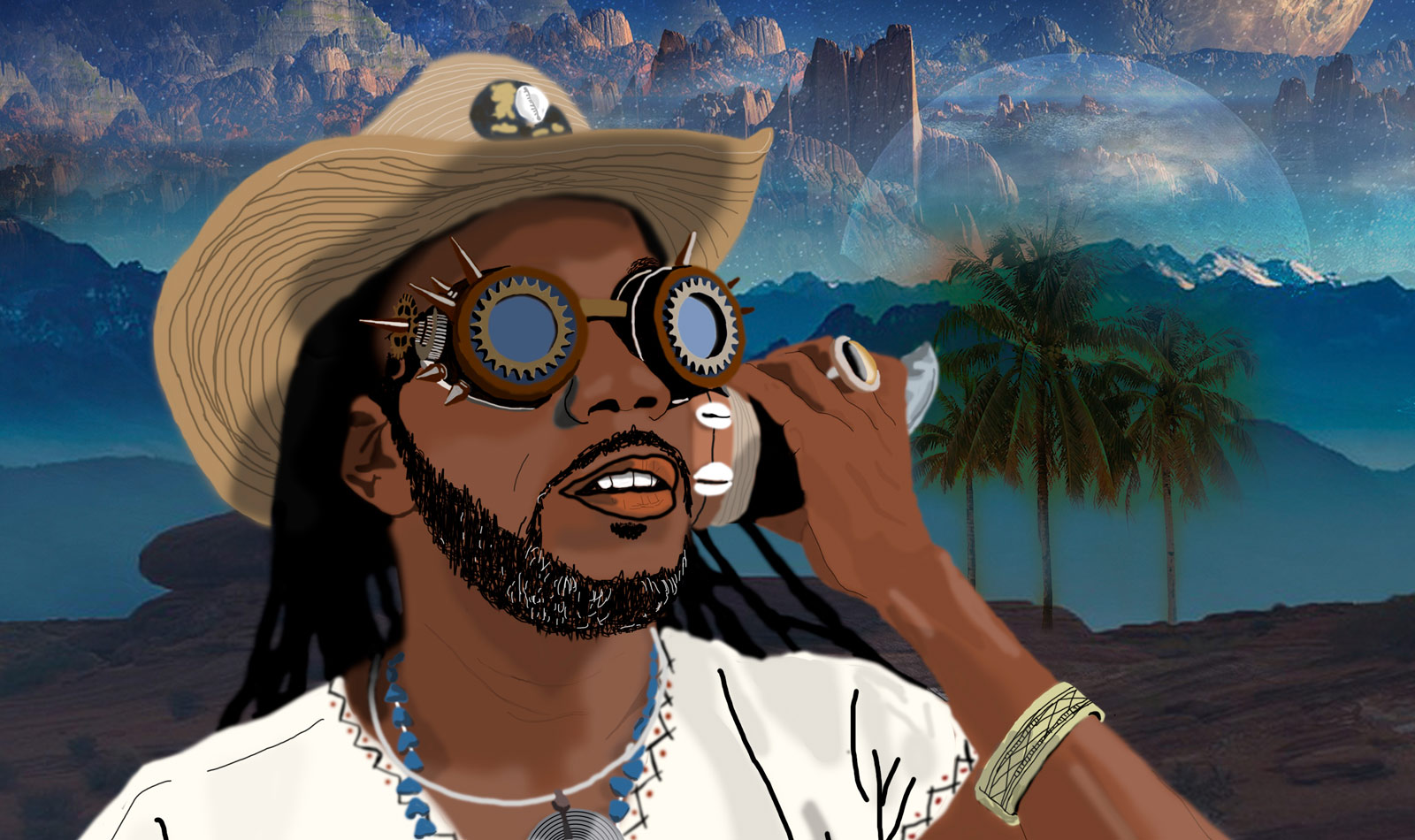 After bearing the brunt of the cold war for 60 years—and centuries more as pawns of colonial economic and military strategy—Cubans have run out of patience. The country's resilience was tested to the extreme over the course of the COVID-19 pandemic, with the teetering government of Miguel Díaz-Canel unable to provide his people with the necessary financial and sanitary aid to survive. As conditions worsened, collective exhaustion triggered nationwide protests on July 11th; a display of civil disobedience against the iron-fisted regime not seen at this scale since 1994 during the economic crisis that spiraled following the fall of the Soviet Union.
"What's happening in Cuba right now is an accumulation of many problems," says DJ Jigüe, a producer and filmmaker regarded as the leading force in Cuban electronic dance music. "COVID is not directly responsible for the protests, but the pandemic certainly deepened the crisis between the Cuban people and our political system. We have been demanding change for years, but the government lacks the capacity to respond appropriately. Now, the new generation of Cubans and their interests differ from those of their parents and grandparents, so the chasm between young people, their demands, and the government is only getting wider."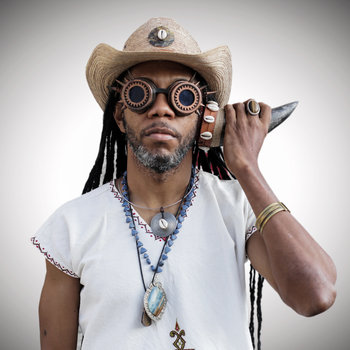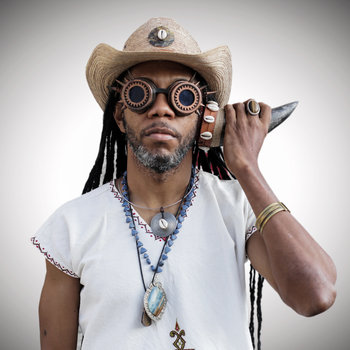 DJ Jigüe is the alias of Isnay Rodríguez, and was conceived as an interplanetary explorer infusing his alien brand of club, house, and techno with Afro-Cuban rhythms and other Caribbean sounds. Over the years, he's developed an organic-meets-digital musical signature branded as tropical Afro-futurism, cultivated in partnership with virtuoso percussionist El Menor and shared with the world via his label Guampara Music. Like so many of his peers and forebears, DJ Jigüe's musical journey was sparked by scarcity, starting during the crisis of the mid-'90s and evolving steadily to encompass a plethora of genres.
"At that time, people didn't have food, electricity, or options; that's when music gave us a lifeline," he says. "Electronic music in particular started coming into Cuba with European tourists after the government established political and economic ties with countries like Spain, Italy, and Germany. Many of these tourists brought Eurodance, and even though we lacked computers and other equipment to make our own versions, we could listen, spin, and learn new techniques. I was a teenager then and became involved in the DJ scene, later producing rap beats, then jazz, and for the past decade I've focused on instrumental electronic dance music."
Limited access to studio gear led Cuban producers to source the island's wealth of percussionists and brass players, charging locally crafted jazz, hip-hop, and electronic music with distinctly organic textures. Additionally, embargoes and sanctions imposed by the United States in response to Cuba's authoritarian socialist government erected an information wall that stunted exchanges between the island and the outside world for decades. This fueled an enduring mythology depicting Cuban musicians and their contributions as variants of the Buena Vista Social Club or Fania All-Stars—a misconception steadily eroded by the growing renown of DJ Jigüe, jazz diva Daymé Arocena, magnetic groove wizard Cimafunk, and hip-hop powerhouses La Dame Blanche and Company Yo.
"In people's minds Cuba is frozen in time, so they can only imagine we have traditional son and famous singers like Celia Cruz and Beny Moré. But that is a grave mistake," cautions DJ Jigüe. "Young people are constantly finding mechanisms to connect with new musical phenomena, like funk in the '70s, which influenced much of the era's popular music and groups like Irakere and their musical director, pianist Chucho Valdés. In the 1980s, rock 'n' roll took over, and in the '90s Cuban rap reached great heights through festivals that attracted MCs from all over Latin America, Europe, and even the United States. Electronic dance music has been thriving since the late '90s, and pioneers include Djoy de Cuba, Nacional Electrónica; younger names like DJ Ryan who's an activist, producer and promoter; Xander Black; Yan San; and collectives like Classroom. And we can't forget Juan Blanco, who pioneered electro-acoustic music in Cuba. He's a true originator!"
Afro-Cuban percussion is the connective tissue that links much homegrown music, and it's one of the  strongest bonds between pre-colonial Africa and a global diaspora born through the cruelty of transatlantic slave trading. This enduring musical relationship was explored in the documentary Bakosó: Afrobeats of Cuba (2021), which followed DJ Jigüe on a visit to his hometown of Santiago as he examined the dance of tradition and modernity in the island's musical universe. With his eyes set on the future, he launched a new sub-label called Guampara Groove, putting a spotlight on the cavalcade of new DJs and producers paving fresh lanes in electronic dance music. He's also spearheading production on two more documentaries; one focusing on the genre of tumba francesa, which was introduced to Cuba by former Haitian slaves, and the other on the life of Gladys Linares, of revered traditional orquestra Conga de los Hoyos.
.
00:10 / 00:58
DJ Jigüe also found time to morph and expand his own sound over the last year, unveiling a new EP titled Ekelekua in late summer—a colloquialism loosely translating to 'this is what's up'—and is already hard at work on what will be his full-length debut. "Creating something new is near impossible, but I think I've defined my name and sound into music people can identify as undeniably mine. El Menor is intrinsic to this sound, but the EP also includes trumpet [by Julio Rigal] and saxophone [by TJANI], which had never happened on one of my records."
Today, with the sun slowly setting on our two-year pandemic lull, DJ Jigüe aches to get back on the road and continue spreading the gospel of tropical Afrofuturism. But just because he's been in the game for 20 years, it doesn't mean the road has gotten any smoother.
"You need to understand Cuba is a poor Latin American country, and if we're talking historically, there were many legal restrictions for anyone trying to leave the island up until a few years ago. The average Cuban can't fathom the amount of money it takes to travel and pay for accommodations, not to mention the visa restrictions from countries who've got us pegged as a migrant risk. I've never traveled as a tourist. Wherever I've gone, it has always been at the behest of an organization or institution. So there's a long way to go, but things are starting to change. It's just a matter of working together to make it happen."