FEATURES
DJ Harrison Draws on '70s Funk & Soul to Build Vibrant Beat Masterpieces
By Eamon Whalen · June 27, 2017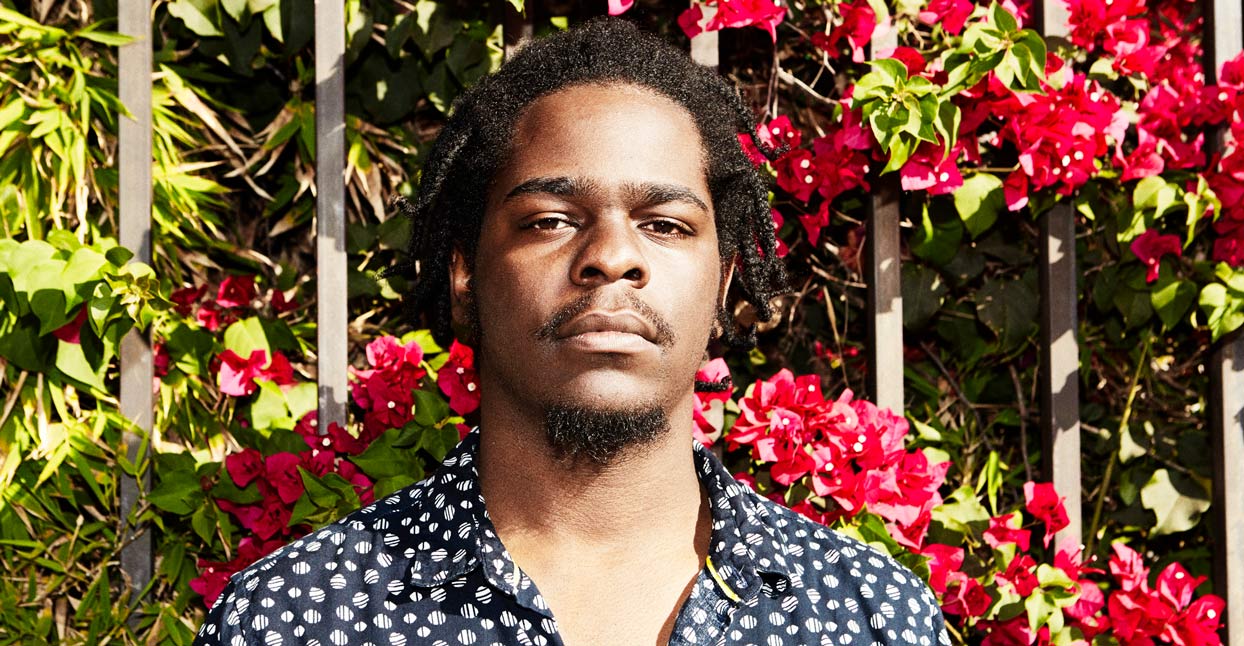 For nearly a decade the producer, engineer, drummer, pianist, bassist, and guitarist born Devonne Harris has been making songs the old-fashioned way—largely sample-free and recorded straight to tape. A graduate of Virginia Commonwealth University's jazz studies program, DJ Harrison's prolific catalogue spans fuzzy Sly Stone tributes, 1960s revivalist jazz, slick Voodoo-era soul, dusty loops steeped in the tradition of Pete Rock and Dilla, and the "garage-punk-jazz-funk" of his band Butcher Brown. He approaches this synthesis of the last century of Black American music as a dedicated student––always seeking out new inspiration, always dissecting, and never mistaking what's shiny and new for what's best.
He owes this approach to his music-obsessed mother and radio DJ father, as well as his hometown, Richmond, Virginia––a deeply historically black city that's home to the Jackson Ward neighborhood, once called the "Harlem of the South." Harris still resides in Richmond, where he's part of a thriving hip-hop community, and lives with his bandmates in a house-turned-communal-recording-studio called Jellowstone, and doesn't plan on moving anytime soon.
On June 16, Harris released the beat tape HazyMoods, his debut on Stones Throw Records. We spoke about his process, getting signed, and how his hometown made him the musician he is today.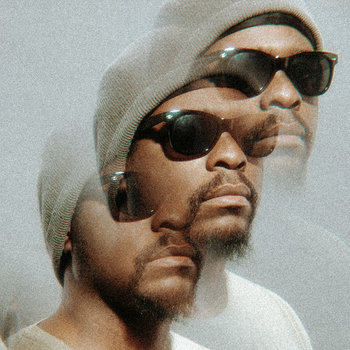 .
00:10 / 00:58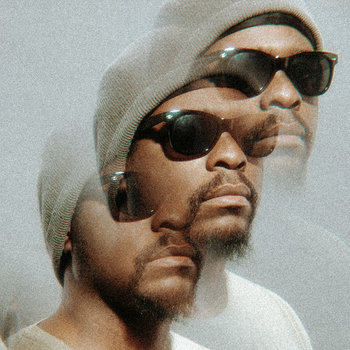 You're a pretty prolific guy, but it's safe to say HazyMoods is your most high-profile release to date. How did this project come together?
I got signed to Stones Throw about two years ago and I wanted to make sure I came with the best of the best to showcase what I can do. I listen to so many different kinds of music and try to absorb so many different cultures at the same time. The thing about it is, you never know what can influence you. It wasn't like I was thinking about a larger project, but I would go and make these tracks as a stamp in time. So, I'd send a batch here and a batch there to the label. HazyMoods is compiled from six different batches of beats. All the tracks on the project have a similar mood to them, as far as me recording to tape and me recording live instruments. There's a certain live quality to all of them.
Is there any particular song on HazyMoods that you remember being distinctly inspired to make?
'KalimbaTale,' the song we shot the making-of video for, probably means the most to me. This was around the time the lead singer from Earth, Wind & Fire, Maurice White, had just passed away. His instrument in the band was the kalimba, all the interludes on their albums are him playing the kalimba—the thumb piano. I was trying to pay homage to him by using that instrument. It was also February of 2016, the 10-year anniversary of J Dilla's passing, and the rest of the track takes on a 'Dilla' quality with the synths and the bass line. It just felt great to do, paying tribute to both of them.
I wanted to talk about that video, because it's a good look into your production process. I think a lot of people hear your sound and assume that it was built on samples, but that's usually not the case. Can you explain your history and relationship with sampling?
I grew up in a household where my mom was really into music––soul, funk, hip-hop, pop music from the '70s and '80s. My pops was a radio DJ, so there were always records around the house. As I went through middle school and high school, I played in marching band and whatnot. I ended up going to school for music and coming back to the vinyl records as a way of finding myself. I had to retrace my steps a little bit and what ended up happening was that, through research at school and researching the older sampled records and the hip-hop records, I was able to learn about what Dilla was using, or the way Pete Rock built this beat.
But then, as far as having perfect pitch and having knowledge of all of these instruments, it got to the point where I realized that, 'Yes, I can sample these old records and make beats out of them. But I can also go back and replay the samples with live instruments and re-chop those. Or, I can chop up an old record and replay the chops with live instruments.' There are so many avenues to be explored when there's live instruments in the equation.
You've mentioned Dilla a few times already, and his influence is clearly reflected in your music. Being signed to Stones Throw, the label he was once signed to, must feel like a dream come true. How did that partnership come about?
I still don't believe it. I'm still in denial about it [laughs]. I feel like it was about being at the right place at the right time, and being true to my sound. I don't think [label founder and DJ/producer] Peanut Butter Wolf would've known about me if it hadn't been for MNDSGN, Knxwledge, Jonwayne, and a few other cats helping me out, telling Wolf, 'Check this dude out, he's kinda got something.' It's funny because, with the Internet now, you never really know who's paying attention to your sound. You can have 50 followers, but if the one right person hears your music you never know where it might take you.
What's the music scene like in Richmond? I'd imagine the legacy of D'Angelo looms large in way that's similar to Prince in Minneapolis, where I'm from.
I would say that Prince's legacy in Minneapolis is similar to D'Angelo's legacy here. The difference is that Richmond is smaller and has a lot more Black history and culture that influenced D'Angelo's music. There's a vibrant music scene here. It's a small city that people often pass through while they're going somewhere else on Interstate 95.
You don't know what's going on until you spend a few days here and see what's really happening. It's very historic. There are buildings here from the 1700s still. It's the old capital of the confederacy. A lot of slaves traveled through here, and a lot of slaves were sold here, and that means a lot of bloodlines of people all over the U.S. lead back to Richmond. Those slave trails are still there, and they're marked for memorial purposes. That history gives us a strong tradition of gospel music and slave spirituals.
There's also a huge R&B and funk influence, a huge blues influence, definitely some rock and punk rock influence in there too. It's pretty crazy to see, but all we can do is take what happened in the past and use that as inspiration and a way to keep going. D'Angelo definitely understood and embodied that, and that's what I've taken away from his career. I'm trying to understand that lineage and bring it into what I do, with a hip-hop and New Age edge to it.
—Eamon Whalen