FEATURES
DIY Hustlers
By Will Robin · October 08, 2015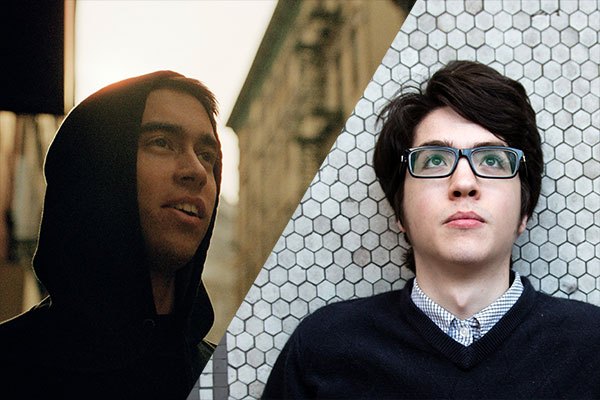 "Don't put anything out that you're not 100% sold on. Make sure that you're recording because you enjoy it and because you really want to. Record it because it's a need for you…" — Alex G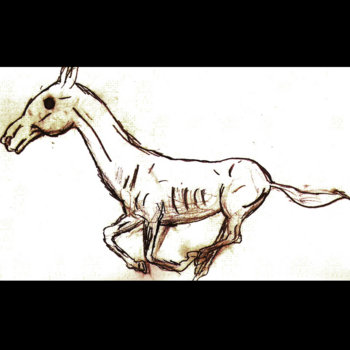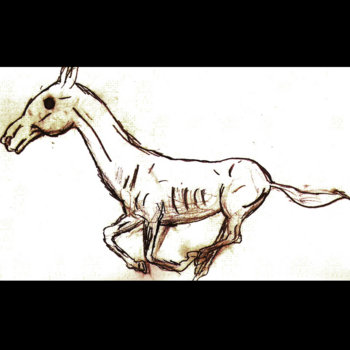 Merch for this release:
Cassette, Vinyl LP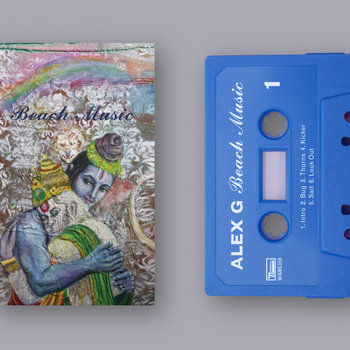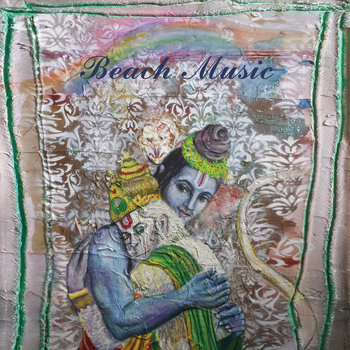 Not all that long ago, Alex Giannascoli and Will Toledo were passing burned CD-Rs of their music around high schools, hoping to capture the attention of a few fellow teens. They graduated to college, and to releasing music on Bandcamp: Toledo uploaded his first album as Car Seat Headrest in 2010, Giannascoli his first song as Alex G in 2011. Fast-forward a few years and, for each musician, a dozen or so albums. In recent months, both have signed with major indie labels. Today, Alex G releases Beach Music as his recording debut on Domino Records; on October 30, Matador Records will release Teens of Style, Car Seat Headrest's first album for the label.
Merch for this release:
Vinyl LP, Compact Disc (CD)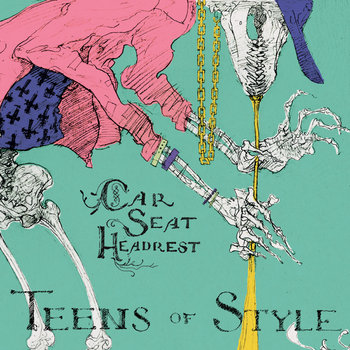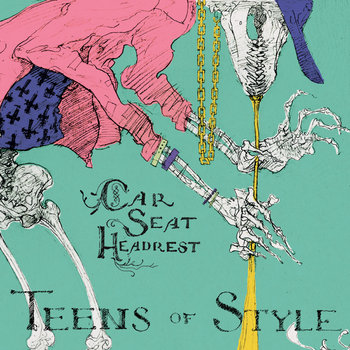 These represent perhaps the dream trajectory of the indie musician: from bedroom project to prestigious record label (and, incidentally, the dream trajectory for Bandcamp, as both Matador and Domino are now on the site). Domino is the home of Animal Collective and Dirty Projectors. Matador is known for everyone from Interpol to Yo La Tengo. And in an ideal iteration of this career arc, Giannascoli and Toledo were noticed not for stunt antics or flooding the world with press releases, but for carefully honing their craft and building dedicated online fan bases. Each delves into the personal and confessional in a distinct musical style—Alex G leans toward the trippy and soft-spoken, Car Seat Headrest is distorted and visceral—but both represent DIY success stories in an ever-shifting industry.
I spoke with the musicians independently over the phone in recent weeks; both were naturally enthused about their new opportunities and in the midst of newly busy press junkets and tours. How does an artist toil away and find that kind of success? And what lessons might these unlikely cases offer for all of the other musicians in the midst of their own careers?

Alex Giannascoli, photo by Jeff Allen
"It's been such a slow, steady progression," Giannascoli said. At the beginning, each new fan represented a small victory. "From the first person it felt really exciting," he admits. Though he has been recording since age thirteen, Alex G released his first song, the hushed and darkly comic "Sandy," four years ago as a student at Temple University in Philadelphia. "I started using Bandcamp and it just caught on. People showed it to their friends and stuff, and I guess from there it just grew."
"I always knew that I wanted to release music," Toledo told me. It began in childhood, when he came up with imaginary lists of songs for imaginary albums; as soon as he figured out that he could record music on a computer, he began doing so. The first Car Seat Headrest albums were uploaded song-by-song to Bandcamp, but Toledo realized that he was shortchanging fans who downloaded an album when it was only halfway done—and he decided he wanted to create a fully-polished product before he put it out into the world. Listeners trickled in slowly. "The first several albums, I could count the followers or the downloads on my hands. I'd be lucky to get a dozen," he said. "The earliest stuff is pretty insular, so yeah, it was definitely a slow rise." Early Car Seat feels emblematically exploratory, divided between collages of unusual sounds and the more focused energy he draws upon in Teens of Style.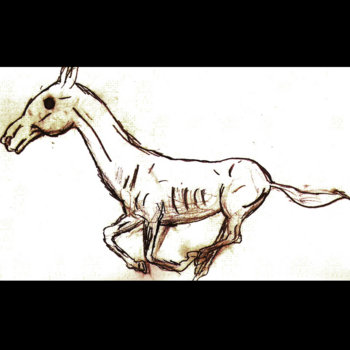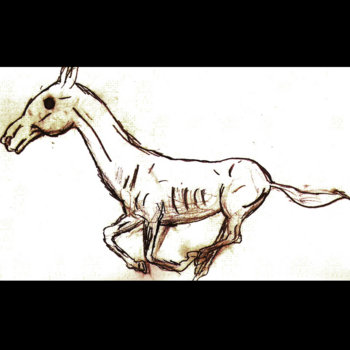 Merch for this release:
Vinyl LP, Compact Disc (CD)
Giannascoli began working with the Brooklyn-based community label Orchid Tapes for distribution of Alex G, but otherwise his process remained largely the same. The label helped attract press, though, and an audience gradually expanded. Perhaps the biggest leap to a new set of ears came when Mat Cothran, frontman of the prominent band Elvis Depressedly, discovered his page and shared it with his large fan base. Last year's poppish DSU attracted a favorable Pitchfork review, and The Fader called Alex G "the Internet's secret best songwriter." Soon, labels began calling, and Domino represented the best option.
Car Seat Headrest found renewed energy when Toledo finished college in Virginia and moved to Seattle, where he found a core group of musicians who could consistently realize the project as a band. "For the past year it's definitely grown a lot more," he said. "One of the reasons being that I finally felt like I had enough songs in the discography that worked well live, and I had a lot of time to practice those and iron out the details. And the other thing was finding members who wanted to be in the band." It was never entirely clear to Toledo—despite booking shows, emailing press, and seeking out new audiences as he continued to release more carefully crafted albums—how to leapfrog from a cult audience to a professional career. "It was kind of hard for me to get a foot in the door because I had no idea how to promote my material or anything, other than what I was already doing, which was just uploading and then emailing it around wherever I could. I didn't really have any connections, but I always felt that I could get sucked into a larger network," he said.
Will Toledo, photo by Chona Katsinger
But then Matador founder Chris Lombardi discovered his Bandcamp page following an intern's tip, and reached out. "What I was hoping would happen, basically, is that enough people would be passing it around that eventually it would be heard by someone who could do something about it," Toledo said. Maintaining a strong back catalog online helped seal the deal. "I'm very lucky that that did happen; he said that he was just really into the experience of being able to find me and then immediately started digging into the discography and listening to all the old material."
Merch for this release:
Vinyl LP, Compact Disc (CD)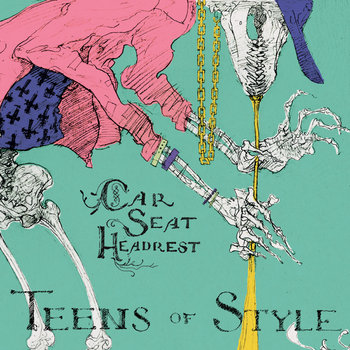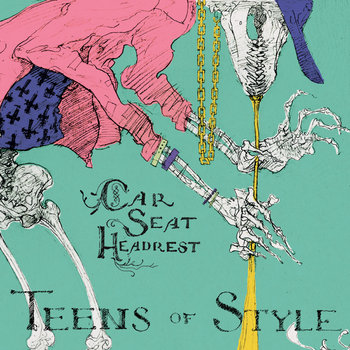 Despite their new industry prominence, the artists are now releasing records that represent the core of their original missions. Toledo has remained a tinkering perfectionist, the kind of musician who constantly returns to update old material. (His Bandcamp page instructs media to not link to early albums "BECAUSE THEY'RE NOT VERY GOOD.") Teens of Style is a compilation of older songs that have been re-recorded, re-worked, and occasionally epically expanded. "I kind of meant it to be a window into my music… this is about getting exposure to a whole new audience," he said. "The best way of doing it was to do a compilation of songs that I thought were strong, and also more accessible than the most accessible stuff that I've got." Songs like "Something Soon" turn exquisitely on a dime from distant, hazy vocals to anthemic post-punk. And while retaining a sweeping scope, the songwriting on Teens of Style has turned away from the more meandering experimentations of his early albums; if it sounds less probing, it also feels more mature.
I asked Giannascoli if widening his audience might change how he thinks about his work; he told me, "I'm sure it's affecting the direction somehow, but I make a pretty active effort to just try and keep it as true to myself as much as possible, and not think about it." The biggest musical shift for Beach Music was that Giannascoli capitulated to Domino's offer to have the album professionally mixed—the first time he has allowed the auteurist Alex G project to leave his creative control. "The max I want to collaborate with someone is just some more mixing like that… when I'm releasing it as Alex G, it's really hard for me to collaborate with anyone, because it doesn't feel right if someone else is contributing stuff and it's using my name." The album also developed differently due to his new touring schedule, with songs recorded intermittently rather than in a single go. "Don't take me with you, I'm happy where I am," he coos in "Salt," atop a quirky groove—a metaphor as well, perhaps, for his artistic journey.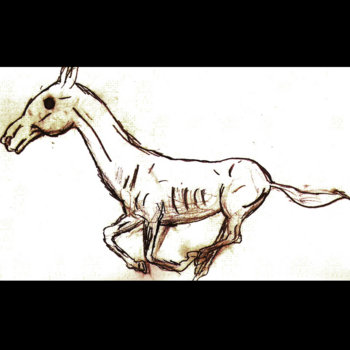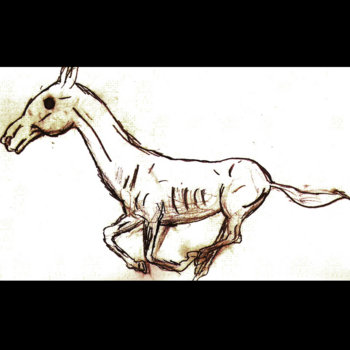 Merch for this release:
Cassette, Vinyl LP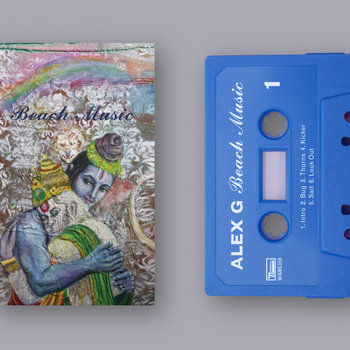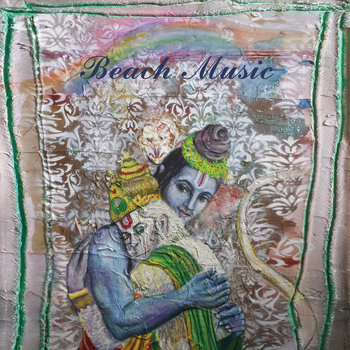 And though each project has involved a significant amount of hustling, online and off, both artists felt that the key to their indie success lay in building a strong musical catalog. Giannascoli recommended that emerging musicians send their material to as many outlets as possible, even just to get a tiny listing; Elvis Depressedly discovered his music through a blog before helping it reach a wider platform. But he also strongly advised that musicians not drift from their own interests, or self-satisfaction, in pursuit of listeners. He warned, "Don't put anything out that you're not 100% sold on. Make sure that you're recording because you enjoy it and because you really want to. Record it because it's a need for you—if you want to make good music, I think it has to really be a passion thing and not a 'I want to sound like these guys' thing."
Toledo similarly emphasized the importance of authenticity and quality control: "Just keep doing what you're doing, just figure out a way to support yourself. Beyond that, focus on improving your craft and making really solid efforts. Even if people aren't necessarily listening to it right when you release it, if you make something really high in quality, then eventually people are going to catch on and start checking it out. I think you can't go wrong as long as you're putting out something that's really the best you can do."