FEATURES
Dez Dare Spreads Autism Awareness Through Experimental Rock
By Jon Wiederhorn · May 25, 2023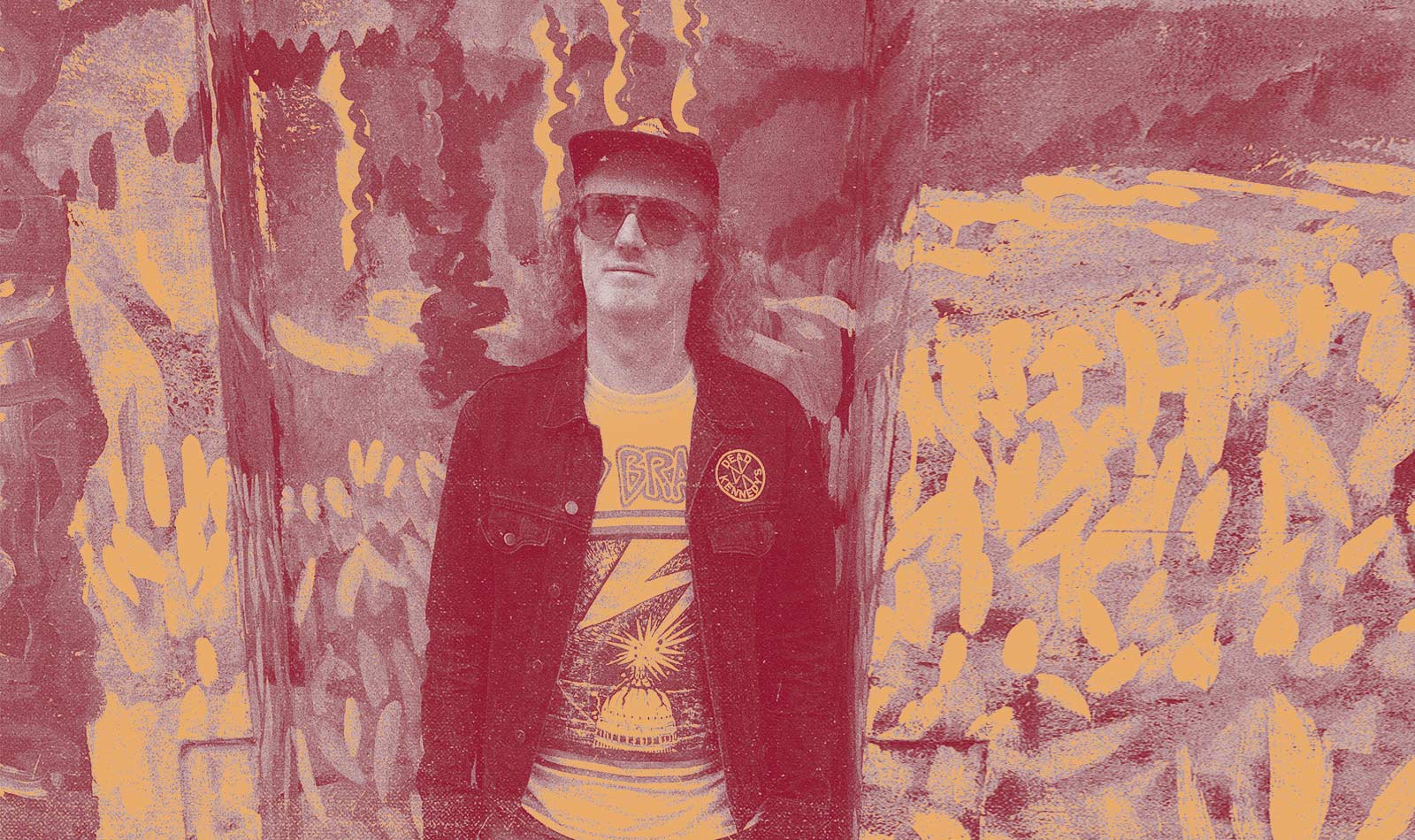 The music, videos, and live performances of one-man-band Dez Dare are known for being noisy, chaotic, and fragmented—a hybrid of garage rock, indie, and psychedelia that feels like the product of 30-plus years of indie music history. In reality, though, Darren Smallman's songs are more inspired by his experiences as a person living on the autism spectrum.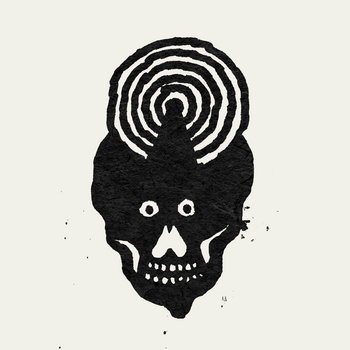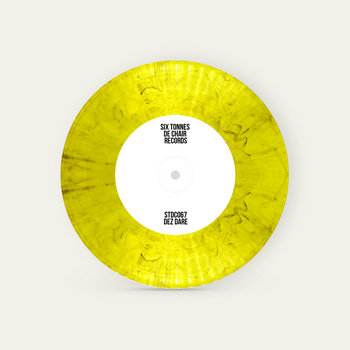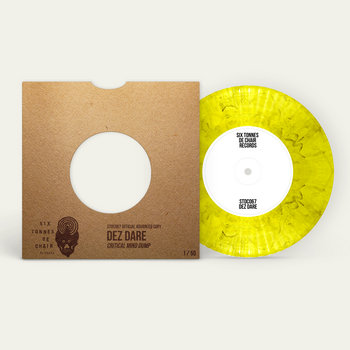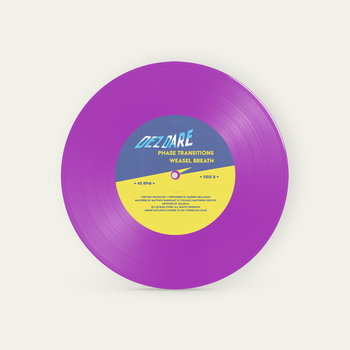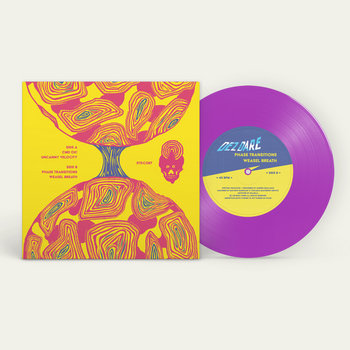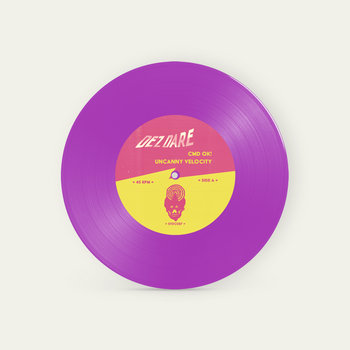 .
00:10 / 00:58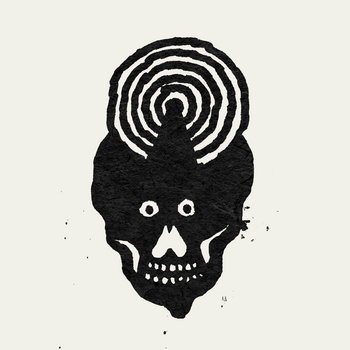 Merch for this release:
7" Vinyl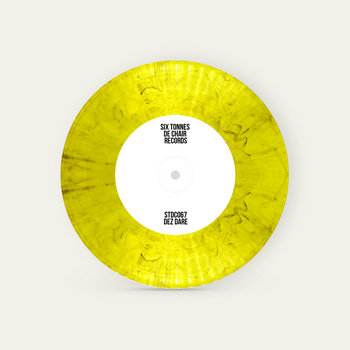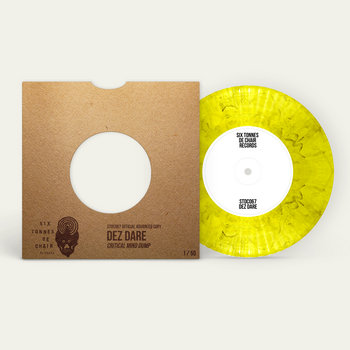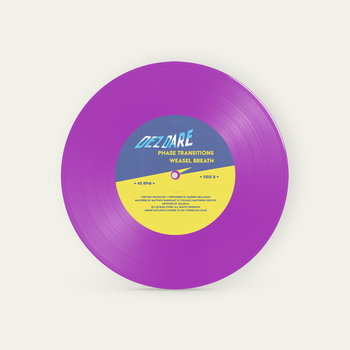 "With Dez Dare, I want that erratic, discordant, and dyslexic feel happening within the music as a way to build a sound and a vision of what it might feel like to be inside an autistic head," says Smallman from his home in Brighton, England. Earlier this month, Smallman released Critical Mind Dump, a dizzying 7-inch that clocks in at 10 minutes and features the 90-second "Uncanny Velocity," which he previewed via a surreal, rapid-edit video. "If you sit down and watch one of the film clips, that's probably what's going on in my head most days," he says. "It's a little unwieldy in there."
Born in 1974 in Brisbane, Australia, Smallman's life was unstable from day one. He was born to a biker and his girlfriend who didn't want to be parents, and then adopted by a couple in Brisbane. The family moved to Melbourne and then, when he was five, to Geelong, a port town in Victoria. As a child, Smallman was shy; he struggled to make friends and spent most of his time at the library, obsessively reading books about sharks, whales, and psychology. "I think I got dismissed a lot because people didn't understand me," he says. "I had a lot of speech therapy, and my parents tried to have me diagnosed as bipolar, but I wasn't bipolar."
Today, any good pediatrician or psychologist would associate Smallman's childhood behavior as typical traits of kids under the umbrella category of autism spectrum disorder (ASD). But at the time, autism was misunderstood, and "weird" kids were left to fend for themselves, prescribed often-ineffective medication, or placed in special education. Smallman tested too high for remedial classes, and was eventually removed from the Catholic school he was attending. He began attending public school, where he gradually figured out how to assimilate. "Like a lot of autistic people, I watched how other people behaved and learned from them," Smallman says. "It's called masking. People say I act normal. I don't really understand that term because this is how I've always been."
Smallman's saving grace came as a young teen when he started skateboarding, discovered punk rock, and started going to shows. He related to the anything-goes, DIY aesthetic of underground music, and discovered a support group of like-minded peers. Since he'd played tuba, trombone, and piano as a kid ("all very averagely," he says) he taught himself to play bass so he could play in his friends' bands. "My first gig was at a biker venue in Geelong with some friends of ours from a local record store," he recalls. "We'd been together for four weeks. We did, 'Louie Louie,' 'I Wanna Be Your Dog,' some other covers, and three terrible originals. But we had a good time and I think people liked it. It wasn't about being great, it was about giving it a go." 
Smallman joined the Geelong band Warped in 1990. In the years that followed, he would switch over to guitar, playing sludgy punk, grunge, noise pop, and indie rock in Thee Vinyl Creatures, Toad, and The Sound Platform, among others. Along the way, he has booked tours, promoted shows, publicized bands, and learned about marketing. The training served him well. In 1995 he formed Sabotage Records to release music by Thee Vinyl Creatures, and went on to be the co-owner of Low Transit Industries from 1999 to 2010 which is when, after moving from Australia to England, he launched Battle Worldwide Recordings.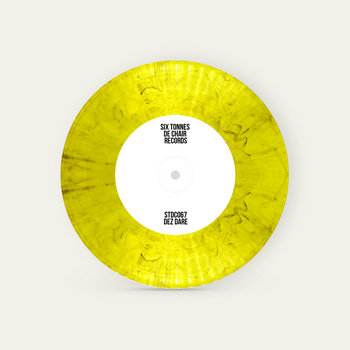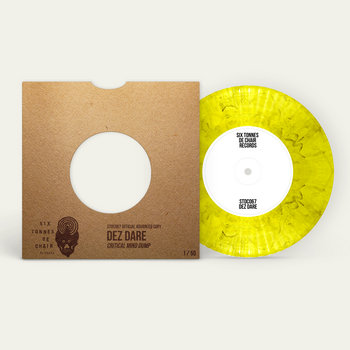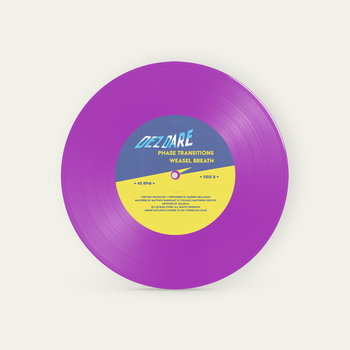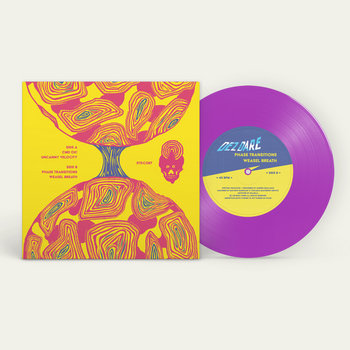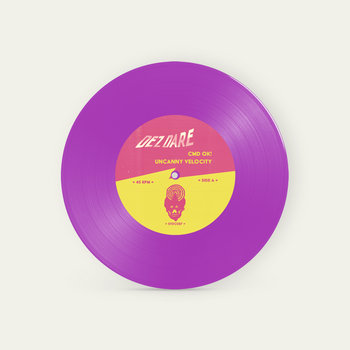 .
00:10 / 00:58
Merch for this release:
7" Vinyl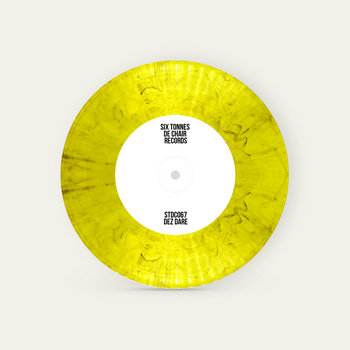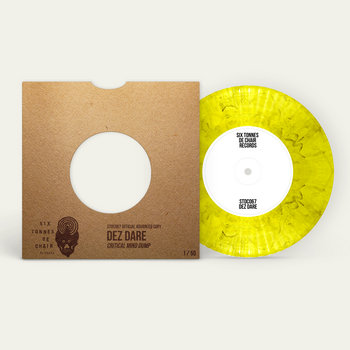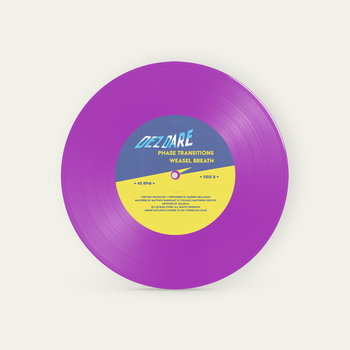 "I've always been quite hands-on," Smallman says. "I'm also very impatient. I don't really like waiting for anyone to do things. So it's quite nice to have a project and take it from start to finish, making the artwork, delivering the record, running the promotion, and just being busy."
Smallman didn't actually know he was autistic until he was an adult. He and his wife Mari (a college sustainability professor) were both diagnosed in 2018. That's when he did a bit of research and a lot of thinking and began to understand the impetus for his aversions, obsessions, and social challenges. His diagnosis also explained his addictive drive to work and create. He wrote and recorded Dez Dare's first EP, So Cold, Josephine, in 2020 and followed with the band's debut full-length, Hairline Ego Trip, in 2021. Since then, he has released two more albums, including Perseus War, various EPs, singles, and a split release with Melt Citizen. 
Ironically, Dez Dare was never intended to be a full-fledged music project. After more than two decades of writing and recording with bands, Smallman put away his instruments to focus on the business side of music. He thought his swan song would be a cover of Red Cross's "Annette's Got the Hits" he released under the name El Grumpos for 2014's Record Store Day. "I couldn't do the label and make music at the same time," he says. "I'm quite single-minded. I didn't realize it back then, but now I understand why I've been driven down one path at a time all my life. So, it really took the pandemic for me to go, 'Alright, nothing's going on, so now I think I can actually do something again with music.'"
While Smallman avoided being too lyrically personal in his previous bands, he decided that autism would be a major theme in his work as Dez Dare. Not that Smallman is smashing anyone in the face with any sort of polemic—all the bludgeoning comes from an aural attack that recalls Stooges, Leather Nun, Mudhoney, Chrome, and early Flaming Lips. He just wants to help create more awareness of the symptoms and challenges of being autistic. "I think it's just really important to talk about," he says. "A lot of people don't get it. They'll point out how social and talkative I am. That might be the way it seems. But you learn tricks. I pre-prepare conversations and then in social situations, I'll go in hard and fast, hit my talking points, and then get out and go in a corner."
Though he enjoys performing onstage flanked by images from his videos, Smallman is still most comfortable at home hanging out with his family and tinkering in his studio, or working as the head of digital marketing and communications for the Thames Festival Trust. "My default is quite often sitting in my house playing guitar, so I'm not out and about that much," he says. Ever since Smallman conceived Dez Dare, the band has been a great personal and professional outlet, allowing him to tap into some of his wilder musical influences while creating a greater thematic goal. He always figured it would be therapeutic. It has also been motivational, providing a boost when he's especially anxious or out of sorts. "I still struggle with things," he says. "It's pretty hard, generally, to get out of bed a lot of the time. And having something like this to get me thinking and going—it's handy to have that."