FEATURES
A Guide to Rebellious Hip-Hop Luminary Denzel Curry
By Christina Lee · September 13, 2022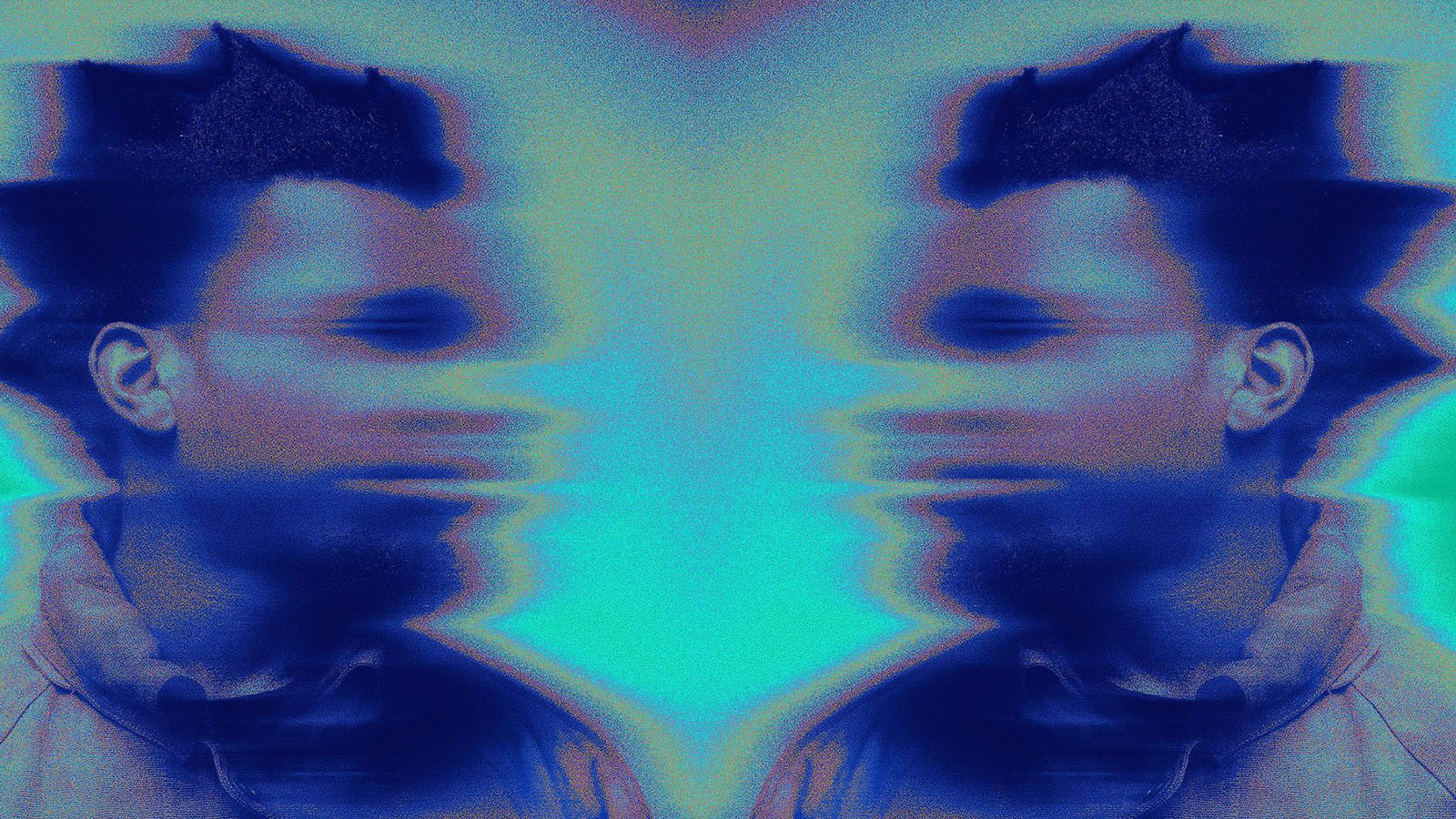 Denzel Curry compares his discography to a "hero's journey." You'd recognize the popular storytelling arc in Star Wars: Our lonely protagonist embarks on an adventure, overcomes a hard-won battle with the newfound wisdom he learns along the way, and returns home transformed. In the pursuit of rap infamy, he says, "Over time, I got to see who I was as a person, flaws and everything, as I was continuing my path."
Curry isn't even the first Miami rap luminary to compare his journey to Luke Skywalker's. That would be 2 Live Crew ringleader Luther Campbell, before filmmaker George Lucas sued him for trademark infringement. But, as reverent as Curry can be toward his rap lineage, their music couldn't sound more different. At the early stages of his career, Curry related more to scrappy Maybach Music Group signee Gunplay than Gunplay's own label boss Rick Ross: "I couldn't relate to being a bawse because I wasn't a bawse, my n—," he says.
Throughout his discography from the Sunshine State, Curry sees death, whether by former schoolmate Trayvon Martin, a brother he lost to police brutality or the controversial XXXtentacion. His brand of Southern rap often sounds like doomsday, though the way he's battled these personal demons has also proven to be cathartic, with how he's gained fans in Billie Eilish and Jay Z. From the moment he joined the short-lived Raider Klan the previous decade, inspiring him to add Lord Infamous to a sprawling list of influences, Curry has helped unlock a lo-fi, rebellious streak in the same hip-hop scene that gave the world Miami bass.
---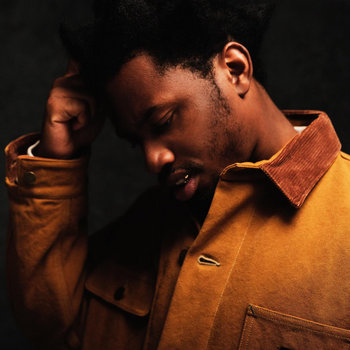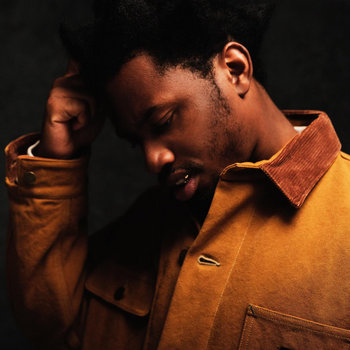 Merch for this release:
Vinyl LP
While 32 Zel arrived early in Curry's career, he was already fielding high expectations. It originally arrived as part of a double-EP release that was more psychedelic than what he'd released before. Between that artistic risk, and how this music was an act of grieving (his brother Treon Johnson was fatally tasered by police, and his friend Tiara Grant was shot, leaving behind a one-month-old baby), the lukewarm reception stung. "The only thing that kept me afloat was 'Ultimate,'" Curry says, of the dissonant breakout single that would be streamed tens of millions of times.
His rat-tat-fat flow was inspired by Buju Banton's "Sensimilla Persecution" and how in South Florida, he grew up hearing Sister Nancy and attending dancehall parties. ("I'm not even Jamaican, but the neighbors I had across the street and around the corner were either Bahamians or Jamaicans," he says.) Yet, with how aggressively Curry attacks said flow, he sounds like he's powering up.
"Betcha Rozay never heard no shit like this," Curry boasts in "Lord Vader Kush II," as in fellow Carol City native Rick Ross. But Ross would soon catch wind, and he and Curry have collaborated three times since—starting with Imperial's "Knotty Head."
Merch for this release:
Vinyl LP
In 2016 XXL magazine named Curry as part of its Freshman Class, alongside 21 Savage, Lil Uzi Vert, and Lil Yachty, as hip-hop's center of gravity migrated from New York and Los Angeles to Atlanta. Imperial, which arrived just months prior, could have been a victory lap.
Instead, Curry's going through a breakup. "The person who put me on is trying me right now," he says, about the diss records he exchanged with SpaceGhostPurrp, over how Purrp spoke ill of A$AP Yams immediately after Yams' death. And while Purrp, and even source inspiration Three 6 Mafia, flirted with Satanic imagery, Curry actively wrestles with his family's religious upbringing. "Devil told my mother in the end that he'll be winning 'cause the world is full of sinning/ 'No, your son is not a saint,'" he raps in "Me Now."
And so Curry raps breathlessly through his anger. That's even toward the same hip-hop mainstream that recently embraced him, as heard in "Story: No Title" ("Fugazi ass rapper trying to sound like Atlanta 'cause they got no identity"). Curry and producer-in-crime Ronny J admired how Future and Metro Boomin were in lockstep. "We were big fans of DS2 and all of that. We were like, we need to tag-team like that," Curry says. But, like Future, he was just being honest.
Merch for this release:
Vinyl LP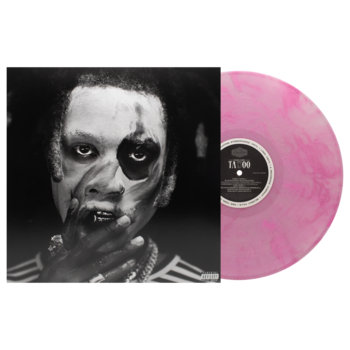 Curry already felt damaged before his friend XXXtentacion's death. "I knew you wasn't normal ever since the age of nine/ I heard you was molested when you hit the age of five," he raps in the title track, drawing from his own experiences with an older man when he was a child. This ballad about broken souls sets the stage for a three-part concept album about the layers of his depression.
"I was really engulfed in darkness when I made TA13OO ['Taboo']," Curry says. "Indulging in sex. Going around and being an asshole. Drinking. Trying to be friends with people who obviously didn't give a fuck about me. It got to a point where I felt like I didn't give a fuck about myself."
Then in 2018, XXXtentacion was fatally shot in his black BMW during an armed robbery. Curry fixated on how that news surfaced via shaky camera-phone footage online when his body was still behind the wheel. "CLOUT COBAIN" became TA13OO's breakout single because of how Curry articulated that social media phenomenon—"I just want to feel myself/ you want me to kill myself"—while refusing to shy away from the grim reality.
"[Management] wanted to push 'CLOUT COBAIN' back because I was grieving his death," he says. "I said, nah, this shit gotta come out, bro. Everything that this man died over is in this song."
Curry had moved to Los Angeles to distance himself from all the grief he experienced back home. Then he grew homesick. That's why, beneath all of ZUU's distortion—nodding to his lo-fi roots with Raider Klan—is an inspired tribute to the hip-hop legacy that birthed him, being "raised off of Trina, Trick, Rick and Plies."
ZUU's features include Ice Billion Berg, a former member of Trick Daddy's Dunk Ryder crew. If hip-hop is Black America's CNN as Chuck D says, Berg's mixtapes became a crime blotter of sorts for his and Curry's native Carol City. "I remember listening to Berg because the shit that was happening on the streets, he would put it on record," Curry says. "Even when my cousin got killed, he knew my cousin, and so he would put that on record."
In "CAROLMART," Berg appears at the hook, dedicating this moshpit anthem to being a "trill ass n—" like a proud ambassador. "I wanted to put a light on the city that I was from, regardless of our musical upbringing," Curry says. "I loved all the music; JT Money from Poison Clan is probably one of my favorite rappers that came out of Miami. And I just thought, 'Damn, I really nailed it with this one.'''
Merch for this release:
Vinyl LP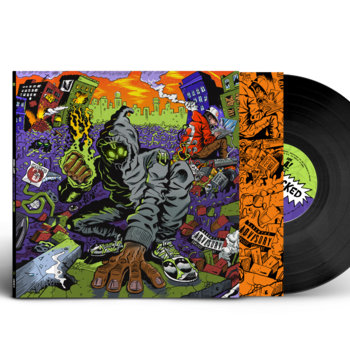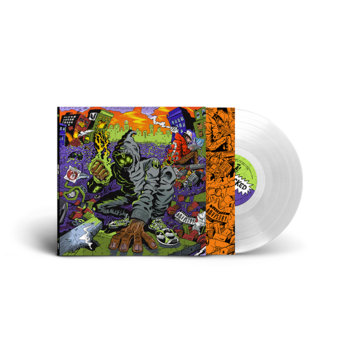 Previously, in ZUU, Curry explained how Raider Klan's musical lineage was "Three 6, Wu-Tang mixed with Dipset." The New York influence has never been more apparent than in this joint release with Kenny Beats, where Curry channels two of the wildest personalities the city had seen: Ol' Dirty Bastard ("Pyro [leak2019]") and DMX ("DIET_"). The goal was for their high-octane boom-bap to channel Wu-Tang Clan's peak, along with the best rap duos they could think of, whether Madlib with MF DOOM in Madvillainy or even Madlib with his own alter ego in Quasimoto.
"That's why you hear bars like, 'My bitch bad like battle rappers that make albums,'" Curry says. "It's super hip-hop."
As tough-as-nails as Unlocked is, it's also a peace offering between Beats and Curry, who weren't on speaking terms before the making. "Me and Kenny were not fuckin' with each other then, because a song that was supposed to be on ZUU, he gave to Young Thug. I hated that man for six months," Curry says. But after he caught an episode of Beats' freestyle YouTube series The Cave featuring Freddie Gibbs, Curry decided he wanted in on the action. The rest is history that underscores why a great producer-rapper team-up is still one of hip-hop's biggest thrills.
Merch for this release:
Compact Disc (CD), Vinyl LP, , Cassette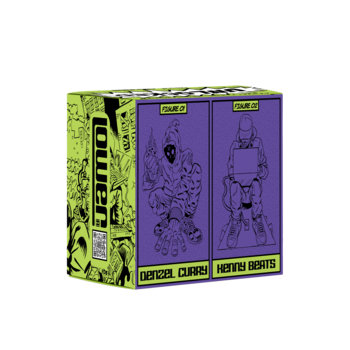 The title of Curry's latest sprung to mind four years ago, as this larger metaphor for why self-reflection is necessary no matter how discomforting the process may be. But he wouldn't realize that for himself until the pandemic, when he realized how much he feared being alone with his thoughts. "I started to realize a lot of flaws that I had about myself, everything I didn't like, everything I didn't enjoy," he says, "and I would feel overwhelming anxiety and guilt."
There are aspects of Curry's life that long-time fans will recognize, like how "Worst Comes to Worst" tries to square his own religious upbringing with the hell he's seen on earth. But it's all in service of understanding how he suffered through past traumas and took the resulting anger out on others, including women with past misogyny.
This shift in perspective is clear from the opening track "Melt Session #1." As Curry teams with Robert Glasper, he also channels the Roots, rapping to a soft collision of percussion and keys to set Melt's introspective tone. This is the sound of our hero, transformed: "I started in a nightmare, so pinch me, I'm dreaming/ I'm killing off my demons, 'cause my soul's worth redeeming."