FEATURES
Dengue Fever: Bridging Khmer Tradition With Trippy Surf Rock
By Max Pilley · September 19, 2023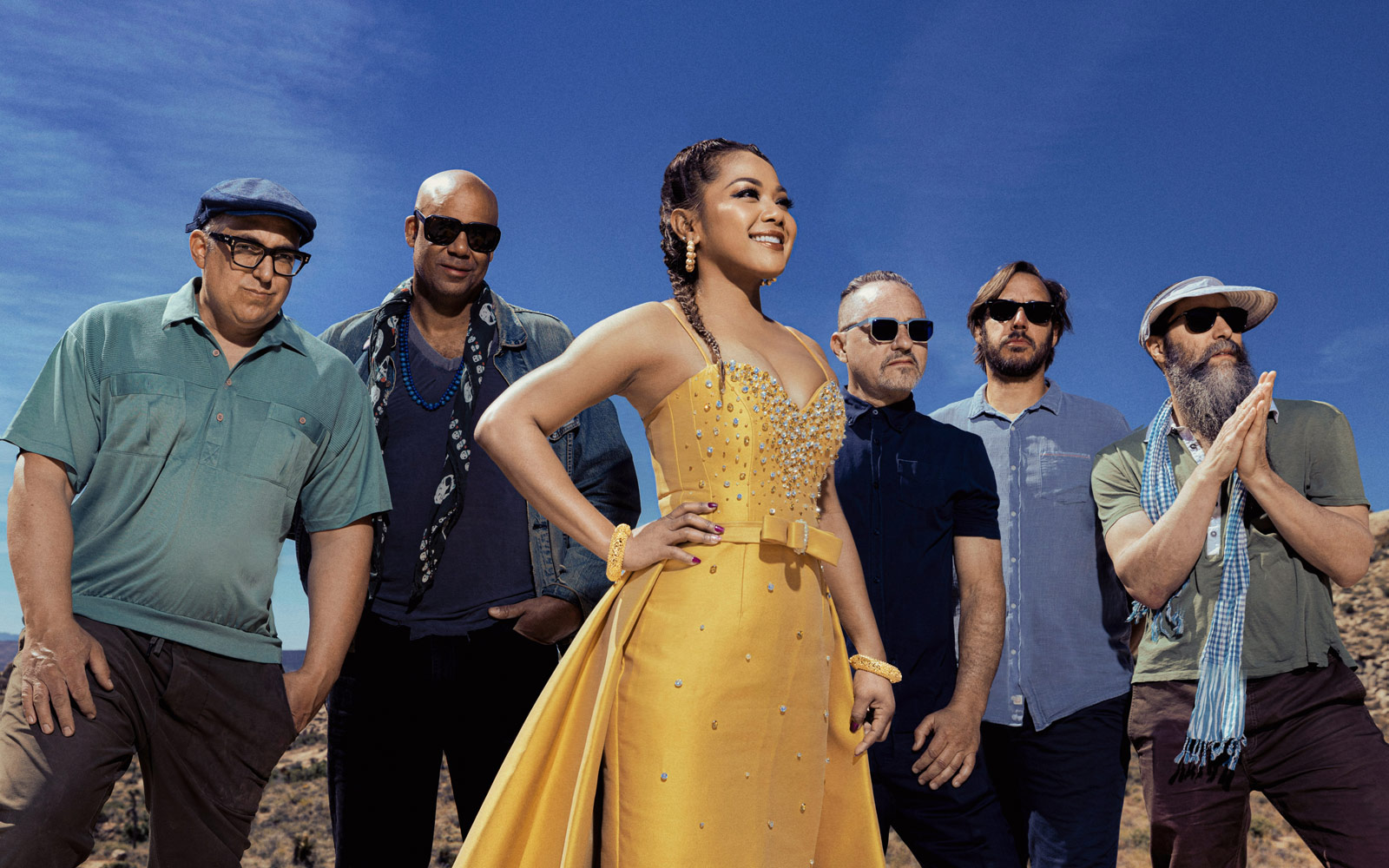 Over the course of the last two decades, Dengue Fever have been quietly perfecting a sound that they can reasonably call their own. The California-based six-piece's music bridges the Western rock and psychedelia of their youth with the Khmer and Cambodian traditions brought to the table by vocalist Chhom Nimol. "It's not like we created anything," insists bassist Senon Williams. "We just used existing shapes and pieces and put them together in a slightly different way."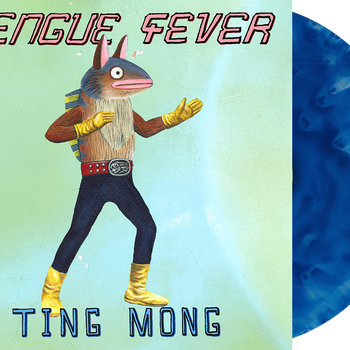 .
00:10 / 00:58
Merch for this release:
Vinyl LP, Compact Disc (CD)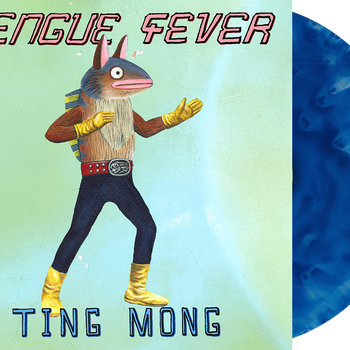 Their body of work, however, stands as a testament to the fact that they are experts in their field. Their appearances, for example, at festivals like globalFEST and Womad, as well as their tours with artists including Sean Kuti, Tinariwen, and Angelique Kidjo, confirm the high regard with which they are held by the global music community. They have also released their own compilations of rare and lost Cambodian music, and they curated the documentary 'Sleepwalking Through the Mekong', about the connection between Eastern spirituality and music. What they do may be a niche, but it is at least their niche.
Album number six, Ting Mong, released via their own label Tuk Tuk Records, came together using the same alchemy as its predecessors, and Williams is pleased to say that the process continues to surprise him, even after all these years.
"We think we're writing one song, and then we make it, and none of us can recognize how it got there," he says. "There's a song called 'Silverfish', about these little silver insects which eat paper. I'm an artist and sometimes these bugs will eat the corner of my paintings, but they will also eat history and documents. And so the song is about all of the past being eaten and destroyed and then not being able to learn from the past. And then we read the lyrics that Nimol has written, and it's a love song, and we're like, what? But you know, that's what's great. Because she comes from a very different culture than we do."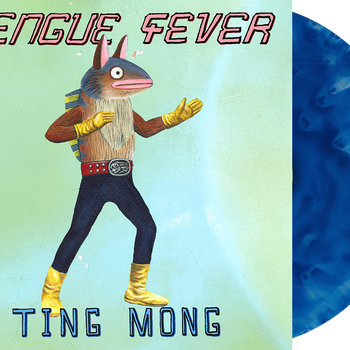 .
00:10 / 00:58
Merch for this release:
Vinyl LP, Compact Disc (CD)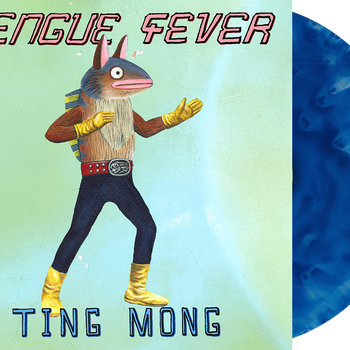 Nimol, a native Cambodian, fills out her bandmates' loose conceptual sketches with lyrics in Khmer and English, recontextualizing them in the process. But much more than a message being lost in translation, this is a case where the message simply reflects the complexity of the band's musical and personal identity. And when the end results are as mesmerizingly rich and intoxicating as this, there is certainly no need to change the model.
"People will describe us as a Cambodian rock band," says Williams. "And I'm like, if you really listen to the music and the influences, it's everything. It's all of it into one; it's surf, it's African, it's Latin, it's jazz. And our singer is Cambodian, so there's going to be that really strong Khmer influence in there too."
For Nimol in particular, this is a life that she could hardly have imagined when she was growing up. The singer lived in a Thai refugee camp between the ages of 3 and 12. She lived in poverty, before finally moving to the US aged 20 and settling in Long Beach, California. As Williams recalls, "When we were doing our first tours, we were couching it or camping out a lot of the time. And here we are thinking we've got to take care of her, until we realize that she's by far the toughest one in the band. I mean, she was a war refugee. She was in the jungle in a thatched hut with nothing to eat. It's quite a journey."
It was only when Williams and brothers Zac and Ethan Holtzman were invited to play a show organized by a film director in Los Angeles in 2001 that the band ever formed. They had become obsessed at the time with the rare 1996 compilation Cambodian Rocks, a collection of 1970s psych-flavored rock tracks by uncredited musicians from the country, and they decided to find a singer in Los Angeles' Cambodian community to complete their new lineup. As it would transpire, that show, which they were told would be headlined by Red Hot Chili Peppers, never happened, but they had now connected with Nimol, and within weeks they were playing on the live circuit around LA.
On Ting Mong, Dengue Fever sound more self-assured than ever. Williams' bass and Paul Smith's drums weave deceptively complex rhythms around the leads of Zac Holtzman's luxurious, soulful guitar lines and David Ralicke's grounded horns, while Nimol's vocals enchant the mix with an elusive charisma. Williams attributes this pivot towards patience, away from the irrepressible urgency that animated many of their previous records, to their isolated recording process. "We got a house in the middle of the desert," Williams explains. "The whole intention was to arrive there with no ideas, we wanted to just spend time together. We wanted to capture moods more than capturing the attention. We wanted the whole record to be about vibe."
Now veterans of the 'world music' scene, they do acknowledge that in our everything-everywhere-all-at-once culture today, it is harder than ever to stand out. "If some electronic musician is using Indian bhangra rhythms," says Williams, "they don't call them a world music act. Mixtures of sound are a lot more common now. We're not the originators of mixing genres and sounds, but I do think it was a little less common then than it is now." 
The particular sounds that Dengue Fever first started mixing together twenty years ago created an aesthetic to which they are now indelibly and permanently attached. It is as though they have mastered an unclaimed area of the musical map, and there are not many bands that can claim that as their legacy.