FEATURES
Deena Abdelwahed Dreams New Futures Through Dance Music
By Christina Hazboun · May 31, 2023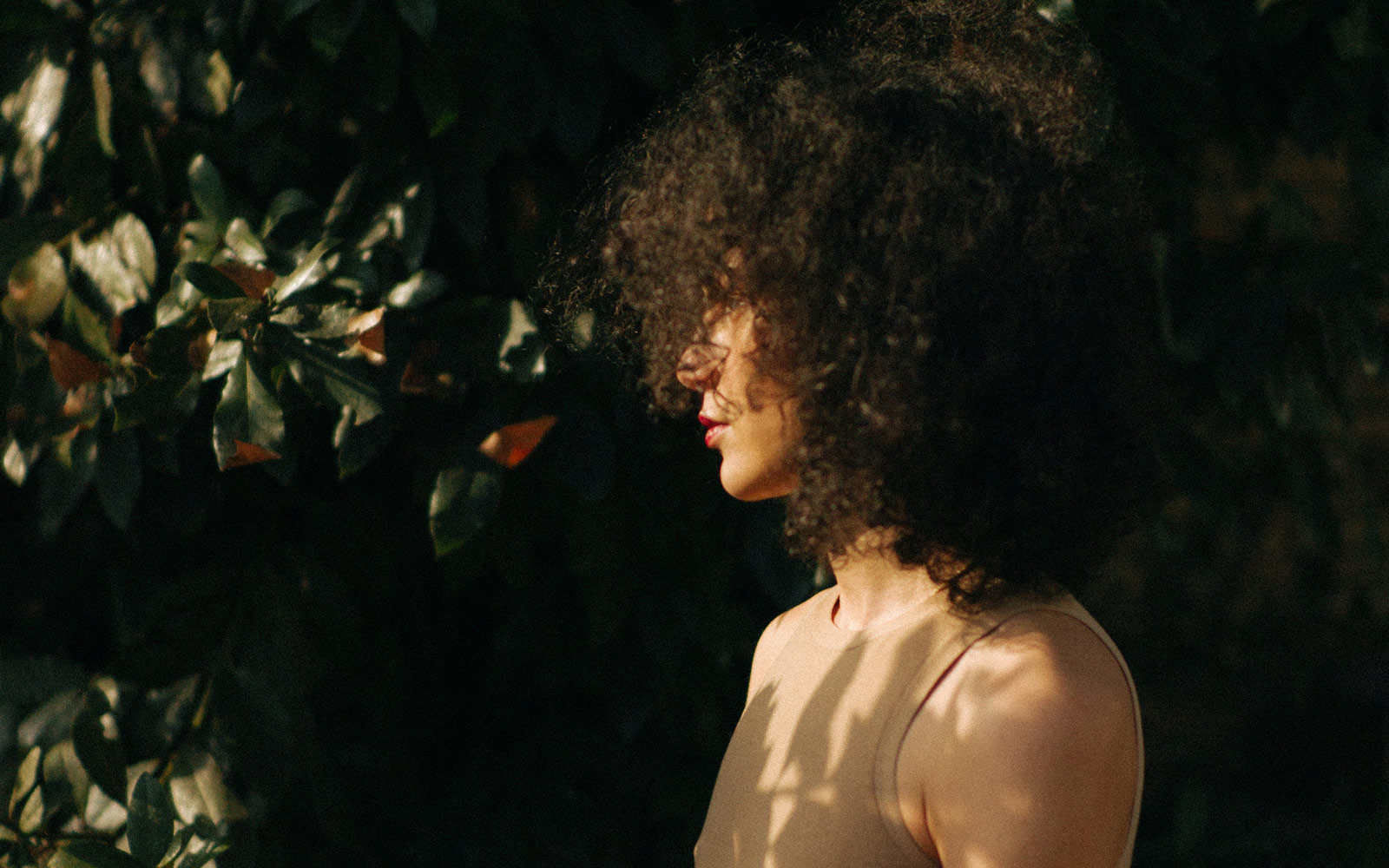 The four tracks on Deena Abdelwahed's EP Flagranti, which was released in February of this year by the French-Tunisian label Shouka, are at times slow and moody, at others dark and punchy; they're also never anything less than completely riveting. The EP is a soundtrack to a Tunisian play of the same name, one that emerged from the roots of the queer community in Tunisia's theater scene and is the first work in the Arabic-speaking world to openly and publicly address the challenges and realities of the LGBTQI+ community.
Both the play and the EP are a collaboration between Abdelwahed, several prominent Tunisian actors, and the playwright, director, and producer Essia Jaïbi, who worked together under the auspices of the nonprofit NGO Mawjoudin—meaning We Exist—to create Flagranti.  Inspired by real-life stories, Flagranti focuses on six individuals of varying ages, detailing the violence and abuse they face at work, in public, or at home.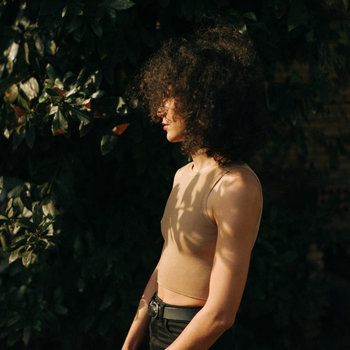 .
00:10 / 00:58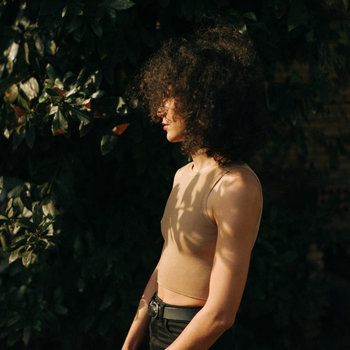 "It came very naturally," recalls Abdelwahed during a conversation from her home in Tunis, "Essia wanted to make a play and always wanted to work together, so she approached me." Abdelwahed was present during the earliest stages of the play as the actors started bringing the script to life. "I knew the duration of the interventions and what colors, sounds, and energy Essia wanted, and I composed the music on the spot," Abdelwahed says. "I would put my headphones on by the stage with my computer in front of me, and I'd work."
In a statement about the play, Jalebi writes: "We face collective ignorance around the topic, decades of concealment in the media, family, and school, [and] also centuries of demonization of an entire group of people, religiously, morally and legally." The play's music and staging provide insights from within about what life on the margins feels and sounds like.
These issues have always been close to Abdelwahed's heart. The songs on the soundtrack reflect the aggression suffered by the LGBTQI+ community in Tunsia in its roaring tones and searing textures. But while Abdelwahed is now an established force on the Tunisian club scene, her earliest influences were jazz and funk. Growing up in Qatar, she studied interior design at art school and would rehearse with local funk bands. After moving to Tunisia ("I wanted to escape my parents, and also Qatar—too conservative," she explains) she gravitated toward electronic music. "I liked jazz because of the improvisation aspect, and electronic music would allow me to do that with programming and computing," she says. "I didn't need to use notes and instruments. And I really wanted to adapt sha'bi [popular or folk] Arabic music for dancing."
Abdelwahed ended up playing in underground clubs on the outskirts of Tunisia, where locals would be able to afford entry and drinks. "At that time I was trying to DJ with music that wasn't heard in Tunis—not just because it hasn't been heard, but because I was trying to give references or stories about dominant cultures [and use the] music to frame history."
.
00:10 / 00:58
Bursting with ideas that weren't connecting with the local scene, Abdelwahed moved to France at the encouragement of her French girlfriend at the time. "I was encouraged because my ex- was with me," Abdelwahed recalls. "She wanted to go home, and she was very supportive, but I was afraid of what was to come." She had just put the finishing touches on the music for her first EP, Klabb. "I had my file and my girlfriend, so if I didn't make it, it would have been my fault. I had to show people what I could do."
During a trip back to Tunisia from France, Abdelwahed gave a copy of her CD to Hervé Carvalho of Acid Arab. That connection landed her a gig in Paris, which brought her to the attention of the French label InFiné. "The concept behind the EP was 'crazy'," Abdelwahed explains. "In Tunisian, we say 'you're crazy,' and in French, it means 'rage.' And I was in that situation. People would call me 'Crazy Deena,' and they felt that the new music was very fast."
That was in 2016. Abdelwahed's first album followed two years later under the title Khonnar, which in Tunisian means corruption, secrets, and taboos. Furthering her commitment to imbuing her sounds with heavy meaning, Abdelwahed used a variety of musical styles—like techno, bass, dubstep, and deconstructed electronica—to combat the notion of cultural preconceptions and power struggles, using a host of techniques, melodic modes, and tempos as a way to "decolonize" the listening experience. "I already had my own ideas, and my record label didn't limit me," Abdelwahed says. "They allowed me to have my own artistic direction. Which I really liked."
.
00:10 / 00:58
Merch for this release:
Vinyl LP
The concept of reappropriation is at the core of Abdelwahed's music. "I always wanted [listeners] to understand what's happening around the world, from Asia to South America," she says. "The ideas and the evolution and experimentation that they present in their folkloric music is fascinating. And then all the microtones and rhythms that we have [in Arabic music], yet no one has managed to make proper pop from our own folklore—our pop is rather commercial." Abdelwahed's new album, Jbal Rrsas (or, Mountains of Lead) is a corrective to that. "It is a continuation of the idea of reappropriation of Arabic music," Abdelwahed says. "It's my own personal reappropriation and how I want the music to represent me. I worked on it for the last two to three years." For Jbal, Deena consulted with masterminds like Tunisian composer and multi-instrumentalist Khalil Hentati, aka Khalil Epi, and Iraqi-British multi-instrumentalist, composer, and researcher Khyam Allami, as well as Egyptian mastering engineer Heba Kadry, to help realize her vision.
Abdelwahed continues, "I wanted to bring out the aspect of live music—as what I love most is the music that makes us dance. [I wanted to focus on] our sha'bi music, not Tarab [a musical genre evoking an intense state of joy or a trance-like state—Ed.] I wanted this to feel like the music of the weddings and social events of the real people, this is what I'm interested in. I wanted to explore how they can manifest on stage. The music on this album is not related to folklore—I'm not interested in that. I'm trying to take what is familiar and sha'bi all around the Arabic-speaking world—things that move me rhythmically and musically, the musical genius of our region that makes you dance with such infectious energy."
The album's title comes from the name of a mountain range of Jurassic limestone in the southeast of Tunis; "It's a very old mountain and you can still find fossils there," Abdelwahed says. "It's beautiful, and I wanted to make it as memorable as Mt. Fuji. It's gray, and you feel that it's imposing. It's my favorite mountain. That's why I named the album after it." .
In short, Jbal Rrsas is Abdelwahed doing what she has been doing best, molding rhythms and sounds until they resonate with her inner rhythm. "For me, it's a hack," she says. "To hack the music that makes everyone dance. I find my soul in it."