FEATURES
Dead Pirates' Animated Journey from Cartoon to Reality
By Mariana Timony · August 12, 2016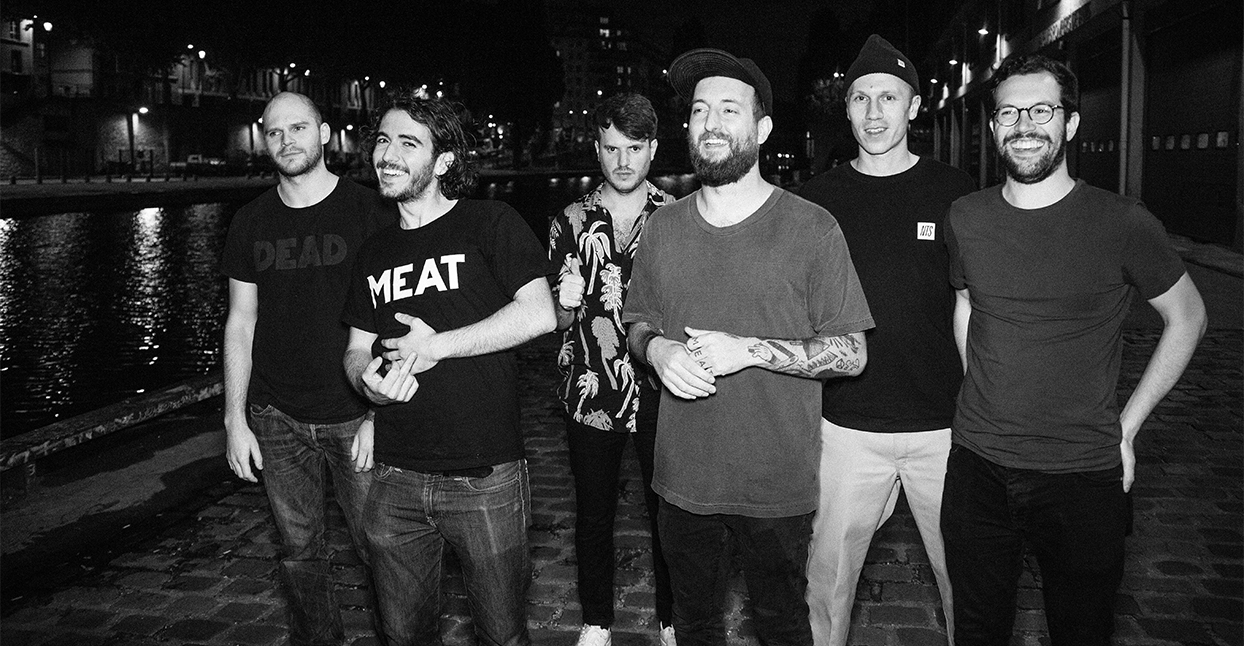 Dead Pirates roared into existence in 2009 as the "band" behind "Wood (Dirty Melody)," an infectious slice of garage punk that soundtracked an animated music video by the French illustrator Matthieu Bessudo—better known as Mcbess. At the time, the "band" was just Mcbess himself, a chance for him to stretch his creative muscles beyond the Max Fleischer-inspired artwork and videos for which he's become known.
Mcbess created the video for "Wood" during his day job at Oscar-winning VFX studio The Mill. "What I wanted to do was make music," he says. "It didn't really matter if I became famous or anything like that. It just started to get bigger and bigger."
It happened quickly; after the release of "Wood (Dirty Melody)," a friend asked Mcbess to play a private Christmas party, so he put together a rudimentary group, including his younger brother, Tristan, flown in from Berlin, on guitar. In 2010, a Dead Pirates 7" was recorded to accompany a Mcbess-penned comic book entitled Malevolent Melody. Two more EPs followed in 2011 and 2014, along with shows in London and Europe, and a tour to South America in 2015.
"It was strange," says Mcbess, explaining how his band ended up playing to a crowd of 500 people in Buenos Aires. "I went to South America to do an exhibition, and a friend of mine there was into some good music and said it would be easy to set up a tour. He landed us like six or seven dates. I love Buenos Aires. It's 10 times better than Paris."
Now, Dead Pirates are gearing up to release their debut LP, "Highmare,"a collection of ultra-heavy psychedelic jammers as indebted to '70s classics as Mcbess' artwork is to Betty Boop. And they've had no trouble finding an audience—the first pressing of Highmare is almost completely sold out on Bandcamp. Mcbess is ready for the attention. "Before this I was never 100% certain of what we were doing, he says. "But this one is different. Nobody is taking it lightly."
Highmare is the culmination of several years of musical experimentation. As Mcbess and his newly-formed Dead Pirates slowly became a real band, he played around with tone and style, trying musical ideas out with a hobbyist's enthusiasm, even when they didn't fully work. That was the case with a King Arthur-themed EP called Over the Hills, which featured three tracks of ultra-riffy, cleanly produced prog-rock. "I started it as a joke with my brother," explains Mcbess. "We just wondered how it would sound to make some medieval stoner stuff. But I'm not a big fan of the sound. It's too smooth—not raw enough. That's why we did the album."
"Highmare" was recorded by Alexis Meridol in London, a fellow Frenchman who Mcbess met just as he was setting up his own studio. The band recorded in one room, but not live because, like a true garage band, "We're not good enough to record live without fucking up." To give the songs an otherworldly vibe, Mcbess enlisted the help of a local friend who "is only into weird instruments he can never use." He brought a theremin to the studio, which the band then plugged into a Wah pedal for a truly spooky sound. "It works nicely—it sounds like someone's crying," says Mcbess.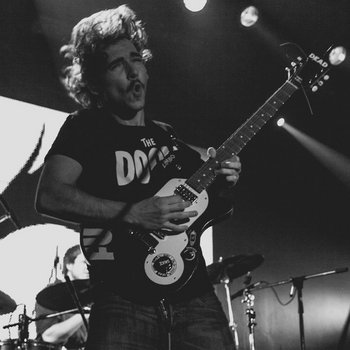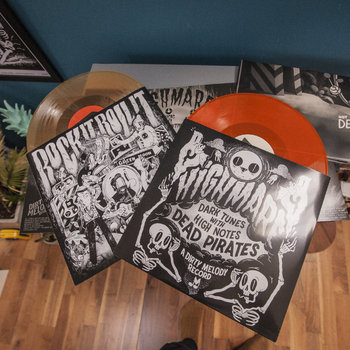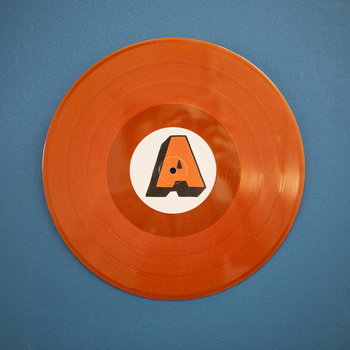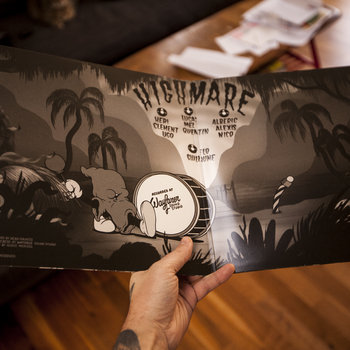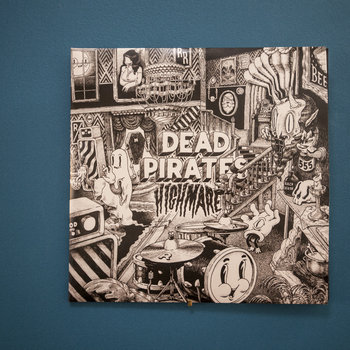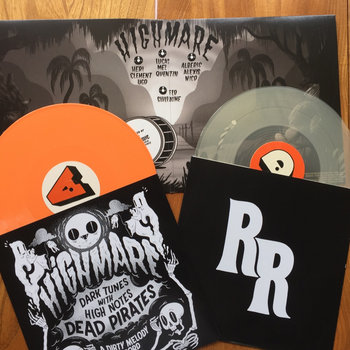 .
00:10 / 00:58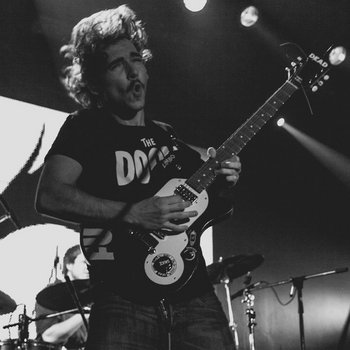 Merch for this release:
Vinyl LP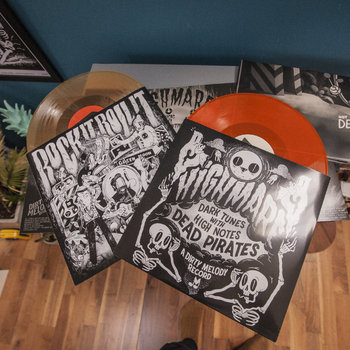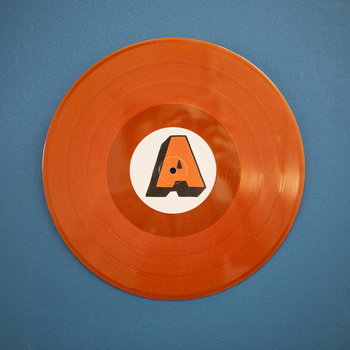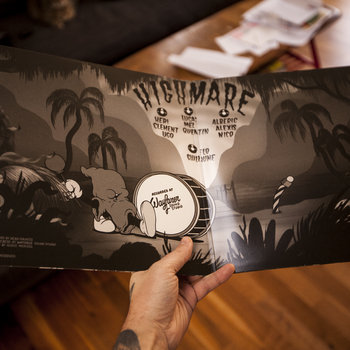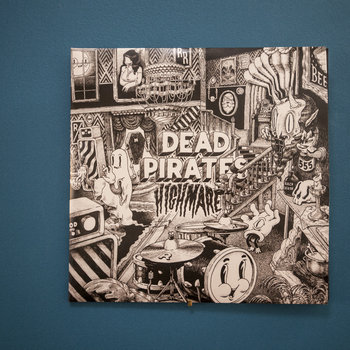 As a primarily visual thinker, the aesthetics of classic rock and 1960s pop culture figure largely in Mcbess' personal experience as a music fan—something that becomes clear when he talks about album art. "The first album I ever bought was [AC/DC's] Ballbreaker. The album art is amazing on that. It had an illustration for each song. It's not just the art, but the music videos, too. It fits the music so much."
For the artwork on Highmare, Mcbess found inspiration in the spooky-but-kooky living room interior of the Addams Family house from the 1960s series. He took a week to draw a black and white living room, packed to the gills with eerie accoutrement and macabre detail.
For "UGO," the first animated music video released for Highmare, Mcbess went full Fleischer. The song is a shadowy, surf-inspired track with a slithery, haunted house vibe, and the video is a zany romp through an eerie monochrome world full of goofball surrealistic imagery, like a grinning bass drum hitting itself in the face, a floating head with a sailor hat, pupil-less eyes hovering in the foreground, and a bevy of shrouded figures shimmying in unison on an abandoned beach. Fair warning: the group's taste for the vintage means the video also includes nude, nipple-less women bathing in cocktail glasses, cradling gushing jugs of liquid marked "XXX." But these gleefully perverted images are the perfect accompaniment to the swaggering stoner rock of Highmare, recalling a period in time when art and rock was a little less sanitized, a little more sadistic.
Mcbess' Dead Pirates-branded output is prodigious, and Dead Pirates references often leak into his art. His grey-scale characters sport band tees, the logo appearing on a hallmark of Mcbess's work, an anthropomorphized musical instrument. Mcbess's partners at the Dudes Factory in Berlin have even created Dead Pirates-inspired custom drum sets and Danelectros. Even the band's name is inspired by something Mcbess doodled: a skull with a single exposed eyeball. Dead Pirates is a band that's simultaneously image and sound, a visual aesthetic Mcbess manifests wholly into music, and then back again.
"It comes from the same place," says Mcbess. "I never see music as separated from the image. That's why we spend so much time finding the right album cover. And when you spend time listening to an album, the cover influences how you listen to it."
—Mariana Timony