FEATURES
Daytripper: IAN SWEET Try on Halloween Costumes
By Hilary Hughes · August 03, 2016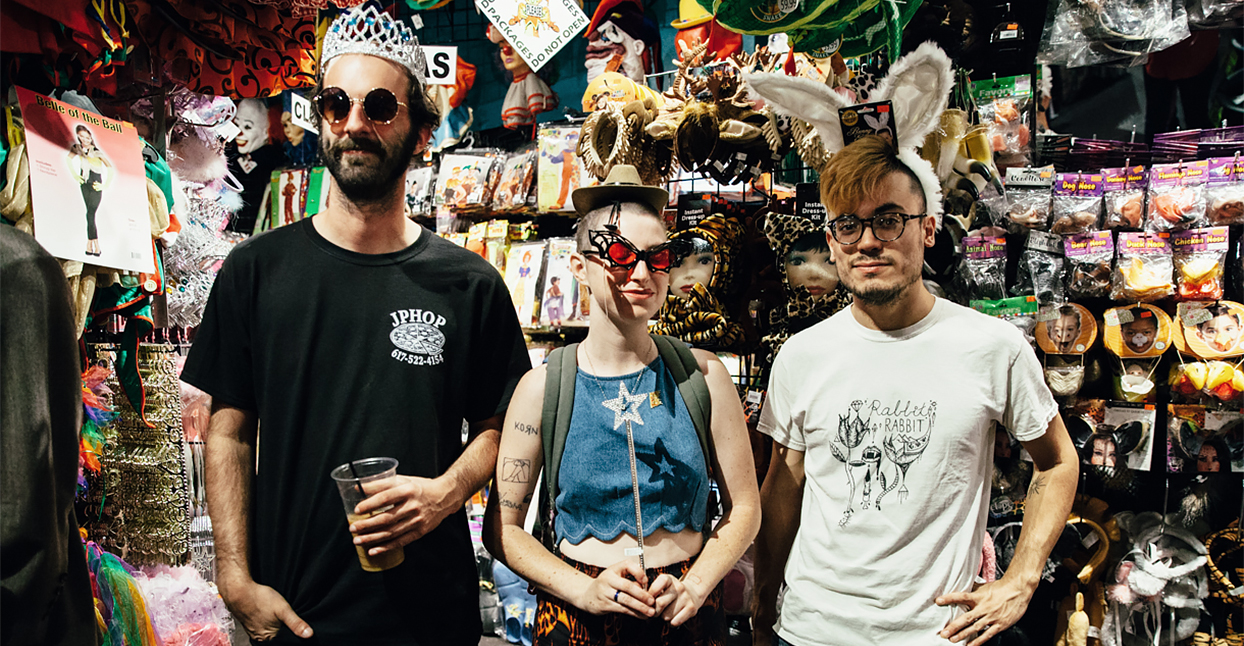 If this whole "trying to make a living playing music we love" thing doesn't work out for them, IAN SWEET—a/k/a Jilian Medford, Damien Scalise and Tim Cheney—might want to try their hand modeling Halloween costumes. On a scorching afternoon in New York, the three musicians, who are getting ready to release Shapeshifter, their debut full-length, are perusing the offerings at Halloween Adventure in the East Village. A year-round treasure trove of ghoulish garb, cartoon masks and every Sexy Animal ensemble you can imagine, Halloween Adventure spans an entire city block and provides hours of amusement for shoppers looking to try on a new personality. As soon as we pass through the doorway, which is spackled with flyers advertising makeup workshops and glow-in-the-dark contact lenses, Medford makes a beeline for a rack of sunglasses. We giggle over aviators worthy of a Big Lebowski costume closet, studded frames that "Just Dance"-era Lady Gaga might sport, and a confounding pair of lip-shaped shades, but Medford goes for giant, opaque plastic goggles that look like they serve an actual optometric function.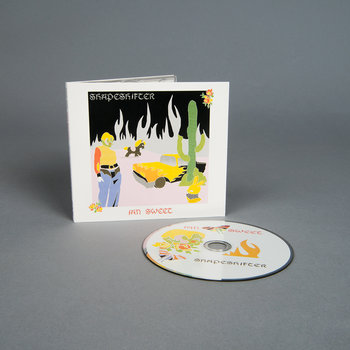 .
00:10 / 00:58
Merch for this release:
Vinyl LP, Compact Disc (CD), Cassette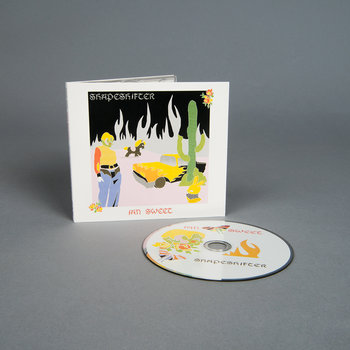 "My friend just gave me this pair that were his grandma's," she says. She puts them on, cracks up, and returns them to the rack before joining her bandmates by a wall of feather boas. "I'm really into the full-coverage, old lady, just got out of the eye doctor [look]. These are, like, eye doctor glasses from the year 3000! I wish they had the world's tiniest pair of sunglasses that just cover your pupils, where you could still see the whites of your eyes."
Shortly afterwards, Scalise spots a multi-purpose black robe, one that could double as either a clergyman's uniform or the outerwear of a futuristic "Cyberman" (in other words, unofficial The Matrix fare). "Wouldn't that just be the most perfect job?" says Medford, taking a look at the serious model rocking the Cyberman look on the costume's packaging. "You're a touring musician, but your side job is being a Halloween costume model. That would be such a good job."
Given the strength of Shapeshifter and the brave-soul excavations contained in its 10 tracks, Medford, Scalise, and Cheney seem to be doing just fine on the musical front. And Shapeshifter is just the beginning of what's sure to be a transformative year for the trio. Though currently split between New York (Medford lives in Bed-Stuy) and Boston (Scalise and Cheney reside in Jamaica Plain, a few miles away from the Berklee College of Music, where Medford studied contemporary writing and production), IAN SWEET are making the most of living between two cities. They're honing the new songs for the New York shows and cutting loose at the gigs back in Boston, where stage hijinx and the comfort of playing to their home town affords them the ease of experimentation. At Halloween Adventure, Ian Sweet took turns trying on horrible-looking masks and Simpsons-inspired headgear in between inquiries about their new album, the next chapter of their career, and more.
Do you have an aesthetic for IAN SWEET you're working with?
Jilian Medford: Damien and I are both futureheads right now.
Tim Cheney: I'm, like, a Beatle.
Medford: Dame's always got props during shows. I won't always notice, but afterwards people will be like, "Was your bandmate just brushing his teeth onstage?" I never notice it.
Damien Scalise: I'm just trying to save time! I'll use my flashlight a lot. I just like to be prepared with random things. Sometimes I'll bring notebooks. I like these big fuzzy dice, these would be nice!
What's the weirdest outfit you guys wore onstage? Have you ever made a point to dress alike for a show or an event?
Cheney: I don't think we've ever dressed all together.
Scalise: Half-naked.
Medford: The last show we played at Market Hotel, I wore head-to-toe camo. I wore camo crocs and had camo overalls and a camo hat.
Cheney: When we're on tour, me and Damien, we wear short-shorts.
Scalise: I just kind of always wear short-shorts. I have a robot crop top that's like a kid's shirt, it's a toddler's tee. It was covered in little kid's drawings of robots. It had long sleeves but I cut the shoulders off so it would go on. It pulls it all together!
[A leash for an invisible dog is hanging next to a display of wigs. Jilian gasps and grabs it.]
Medford: I made my mom buy me one of these at Disneyland! I'm into hats. I wear hats all the time. I shaved my head like a week ago, and I was wearing so many hats before that, because I was super self-conscious about my hair.
I like the "4-20-93" necklace you're wearing. What do those numbers stand for?
Medford: It's my birthday! My mom gave this to me a couple of years ago. She doesn't quite understand the joke, but she knows I think it's funny, so she likes to support my humor. I don't smoke or anything like that, but it's funny, because she always thinks that I do. After every Instagram post, I'm like, #gelpen, #420, and she's like, "Are you high all the time?" And I'm like, "No, that's my birthday! You gave birth to me on that day!"
Does your mom listen to your music?
Cheney: She's our biggest fan.
Medford: She's obsessed. She, like, cries. Every time I get in her car, it's blasting, it's so embarrassing! I love, love, love my mom. My parents are going to come out for the release show, I think.
What's her favorite song on the record?
Medford: Off the [EP], she loves "If You're Crying." Off this one, as "Slimetime Live" started getting more play, she calls me, and she was like, "I finally figured out what this is about! This is about your struggle, and I saw you go through all this!" I'm like, "Yeah, mom, you got it!" It's really sweet for her to dissect it.
Merch for this release:
Cassette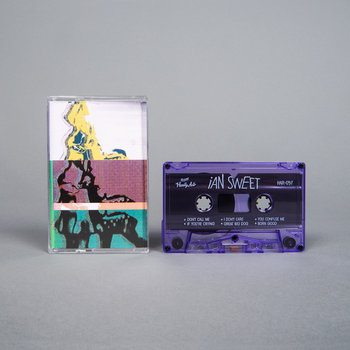 A costume shop is kind of the perfect place to talk about Shapeshifter, given the fact that you can walk in a different person and walk out a completely different one. Now that you're ready for the album to come out, how has your relationship with it changed?
Medford: It's really crazy. I haven't really listened to the record since—
Scalise: The test pressing?
Medford: I haven't even listened to the test pressing! I'm just letting other people listen to it for a minute, because we spent so much time fixating on it and all the details. Now that it's about to come out, I want to give it a rest.
Cheney: The second it was mixed and the songs were in the right order, that's when it was like, 'Alright. This feels like a record.'
Medford: I think the flow of it is special. There's so much realization that came after the record was finished about what it was about. When we had someone who was going to write our bio for us and I had to go song-by-song with her and discuss it, I was like, "Whoah. This is what I was going through." I hadn't really digested it fully until I had to start discussing it with people.
Cheney: All of the songs are pretty different. They show our different styles.
Is that intense, when people are becoming acquainted with the new songs and they realize how personal it is?
Medford: Yeah. I mean, I went through so many emotional changes writing this record, as far as diagnosing and figuring out truly what kind of role depression and anxiety had played in my life for 20 years. While writing this record, it all came to light for me, how to handle that. Until this record, I don't think I was talking to people about what was going on with me for a long time. Everything was really hidden and pushed deep down. Writing the record, I was like, trying to bare my soul and just tell anyone about what I was feeling. Now through talking about it and interviews and meeting with people, it's really therapeutic, because I can fully understand what that means to me, what writing this record meant to me, just how special it was. It was also just such a struggle, because I was going through something interesting.
[We stumble upon a Simpsons-themed display. Medford reaches for a foam wig/hat-contraption that resembles Lisa Simpson's hair-do.]
Are you guys Simpsons fans?
Medford: I feel like a combo of Bart and Lisa, but Lisa's kind of annoying.
Scalise: She's a free spirit! She plays the saxophone!
Medford: My mom didn't allow the Simpsons or Looney Tunes; she thought Looney Tunes was too violent.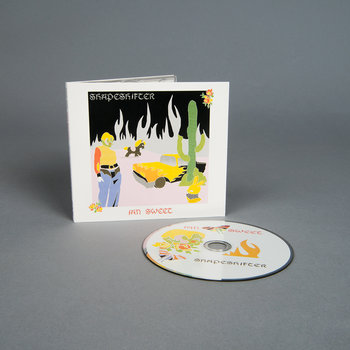 .
00:10 / 00:58
Merch for this release:
Vinyl LP, Compact Disc (CD), Cassette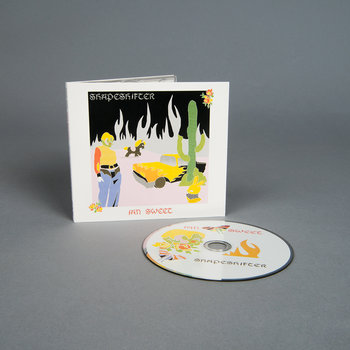 How do you feel about the musical landscape that Shapeshifter is about to become a part of? What thrills you about making music in 2016, especially?
Medford: I definitely think we're in a time where people are afraid to express certain emotions, because they're just not approached the right way, and people aren't being heard the right way.
Cheney: It's definitely out of vogue to wear your heart on your sleeve. It just seems like the last couple of years, there's been a lot of happy rock. We're going to bring the feels back.
Medford: There's just so much music right now that I'm inspired by. I live with the girls in Girlpool, and they're some of my closest friends. They're the most incredible musicians, and they're mature people for their age. They understand what's going on around them, and in their surroundings. We have so many talented friends. It's [the unassuming] people who are kind of getting the spotlight now, which is kind of cool for us, because I never thought that anything like this would happen. It's so funny and crazy that we all get to hang out and play together. I'm just excited for people to hear this and feel that they can speak out about [their issues]. For me, this record is really about coming to terms with your anxiety and what you need to express to feel like yourself—to feel like you can live in a world where people hear you. I hope that people can listen to it and get something like that out of it.
Cheney: We're not pulling any punches with the influences and the emotions.
Medford: Onstage, too, the shows for us are so fun. The music can be whatever it is, but I want people to enjoy themselves when they're listening to it.
Would you consider purchasing any of the stuff we saw today?
Medford: I think we should've purchased all three Simpsons heads—maybe Marge, Bart and Lisa.
Scalise: Those penis shot glasses were pretty nice downstairs! Light-up swords are always great.
—Hilary Hughes