FEATURES
Daughters' First Album in Eight Years is a Wild Clash of Styles and Personalities
By Jeff Terich · October 26, 2018
Anyone lucky enough to have seen Rhode Island noise rock outfit Daughters before their break-up in 2009 bore witness to a remarkable spectacle. Whether it involved unruly crowds, bodily injury, public nudity, or hostile confrontations, Daughters' live shows became the stuff of legend. Not coincidentally, their music itself captured a particular kind of danger, somewhere between the rebellion of punk rock and a kind of futuristic, dystopian nightmare, evoked via Nick Sadler's piercing, otherworldly guitar effects. Daughters sounded like a band that absolutely did not give a fuck—and they were very good at it. 
By the end of that decade, they had refined their sound into something at once intense and accessible; their outstanding 2010 self-titled album was the result of many months of tracking and fine-tuning. It even, ironically, featured a song titled "The Hit"—the closest of any Daughters songs to sound like an actual hit. Yet Sadler, vocalist Alexis Marshall, drummer Jon Syverson, and bassist Samuel Walker had long past reached the point where Daughters was no longer sustainable, and by Sadler's estimation, there were no more than 20 people at the band's last show.
"We were making zero dollars, split between five people. I was living on my friends' couches and floors for years, my ex-girlfriend's couches and floors. And their current boyfriends would be like, 'When is this fuckin' dude getting out of here?'" Sadler says from his home in Rhode Island. "We drank too much and wanted to change that for ourselves. All kinds of different things came to a head all at once. To me, it was incredibly tragic, because we worked so hard on that record, even though when I listen to it it's an incomplete, diminished thing."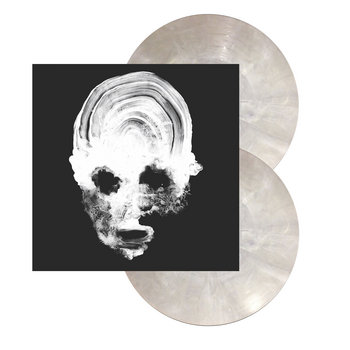 .
00:10 / 00:58
Merch for this release:
Compact Disc (CD), 2 x Vinyl LP, Vinyl LP, Cassette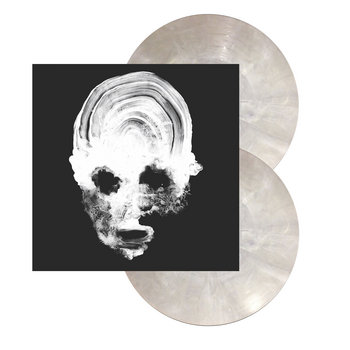 In the aftermath of Daughters' break-up, their infamous (if poorly attended) live shows became the stuff of legend, and their listenership expanded considerably in their absence. It only took a couple of years before Daughters began playing sporadic live shows again. The long-awaited product of that reunion, You Won't Get What You Want, is the sound of a very different band than its predecessor. It's the product of a long period of hard work and refinement, and it retains much of the tension of the band's earlier records, as well as Sadler's signature high-pitched, dissonant riffs. But it's a much longer and more measured album, with a few moments that are even conventionally pretty.
Daughters are also a different band on a personal level, having grown up, taken on adult responsibilities and put behind some of their more self-destructive habits. Some of them also found new lives outside of Rhode Island; Marshall moved to Pennsylvania, and Syverson relocated to Austin. Getting everyone together in the same room wasn't really an option, so Sadler ended up doing much of the legwork, with files traded back and forth between members. More than any previous Daughters album, it reflects the varied interests of the individual members themselves. In fact, Daughters' unique noise-rock fusion is often created as a result of the clash of personalities and interests within the band.
"Experimenting, in the context of just on my own or with the band, is at the forefront of what needs to happen, otherwise it's not going to be very compelling to me or the other guys," he says. "But we don't always have the same interests. One of the things that drives the band is that there's some common ground in our interests, but a lot of shit just doesn't line up."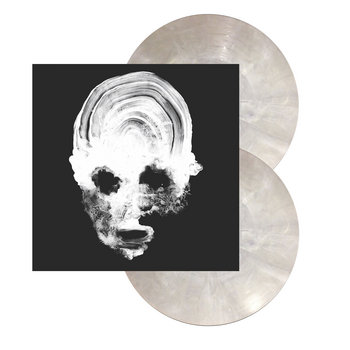 .
00:10 / 00:58
Merch for this release:
Compact Disc (CD), 2 x Vinyl LP, Vinyl LP, Cassette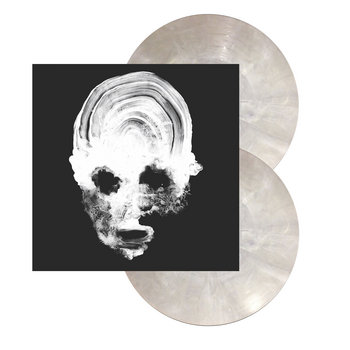 With Sadler focusing more of his effort on the behind-the-scenes production aspect of Daughters' music, You Won't Get What You Want ended up a more richly layered and atmospheric record than the band's previous efforts, as well as their most diverse set of songs to date. "City Song" has a buzzing, industrial thump, while "The Reason They Hate Me" finds the band embracing a goth-industrial disco sound. Perhaps most surprising of all are the unexpectedly elegant touches across the record, like the string outro of "Guest House," or the epic sprawl of "Satan in the Wait," complete with some mellifluous guitar melodies that seem to mimic string orchestration, a sonic approach which Sadler describes as "cinematic." But he's also quick to point out that similar elements existed on past Daughters albums, however subtly.
"My natural inclination is toward strong melody," he says. "And most of the music people have heard from me doesn't express that. Daughters is kind of an anti-melody band. But if you go back and listen to the early stuff, there's something listenable in what we do, and that's part of where it comes from."
Now in their 30s, Daughters have put behind their past of not giving a fuck: Marshall has a family, Syverson is a full-time tour manager for other bands, and everyone has settled into a healthier, more stable place in their daily lives. They might not be the same volatile group of young men that they once were, but that doesn't mean that they can't still find joy in making a new variation on their harsh sound. "We're older; we make borderline unlistenable music," Sadler jokes, spinning a self-dig into a statement of pride. "Rock music is on the decline. I like to think that our band is partially responsible for ruining guitar music." There aren't many bands left like Daughters—even the Daughters of today feels a bit different—but as long as their amps are cranked, there's still more damage to be done.