FEATURES
The Unorthodox Violin Work of Darragh Morgan
By Philip Freeman · May 26, 2017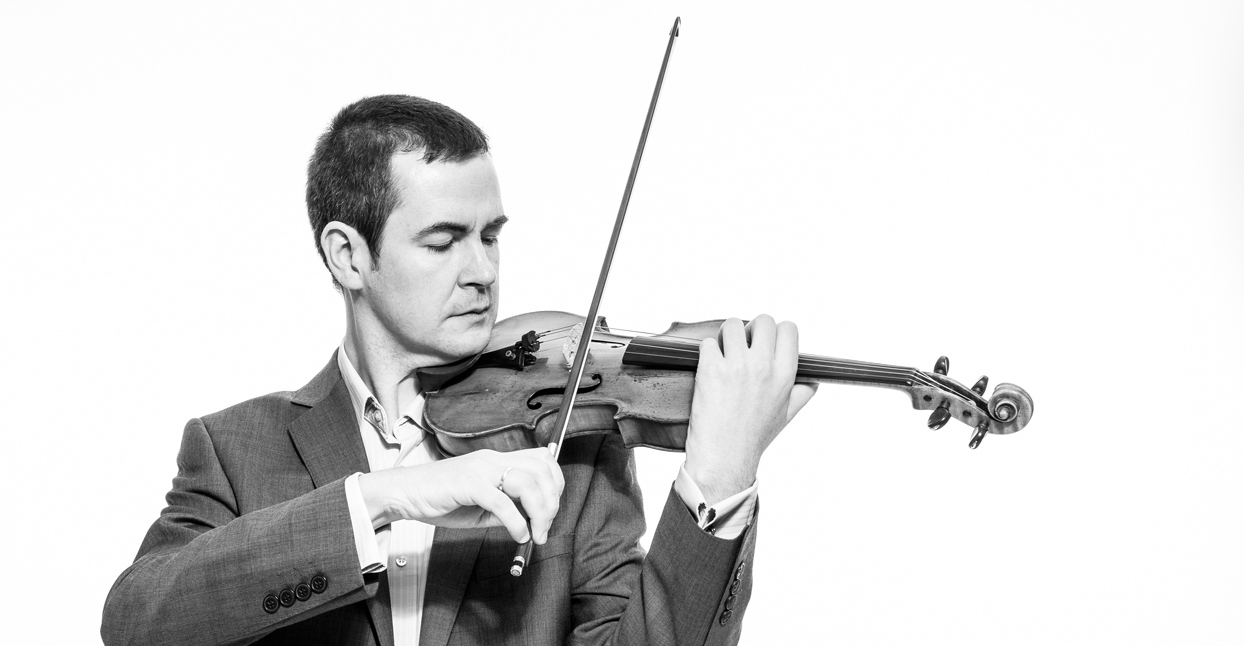 Though he first picked up the violin in the context of Irish traditional music, and undertook classical music studies at Guildhall School of Music and Drama in London, Darragh Morgan has long specialized in "new music." It's a vague term that encompasses 20th and 21st century music for orchestral and chamber instruments, but can also incorporate virtually anything else.
Over the years, Morgan has become a well-known figure in Europe's new music community. In addition to his work as both a solo artist and a guest with various ensembles, he's also a member of the Fidelio Trio with pianist Mary Dullea (to whom he's married) and cellist Adi Tal. He's recorded works by Philip Glass, Morton Feldman, Toru Takemitsu, Arnold Schoenberg, Maurice Ravel, Camille Saint-Saëns, Michael Nyman, and many contemporary Irish composers.
Morgan's latest album, For Violin and Electronics, is exactly what it says on the cover: six pieces, all by living composers, on which his instrument either converses with, floats in and around, or battles with electronic soundscapes that can be quite beautiful, or abstract and harsh, sometimes shifting from one to the other at a moment's notice. "All the tracks have a fully notated, often virtuosic, live violin part which I had to approach learning just as I would Beethoven's Violin Concerto," Morgan says.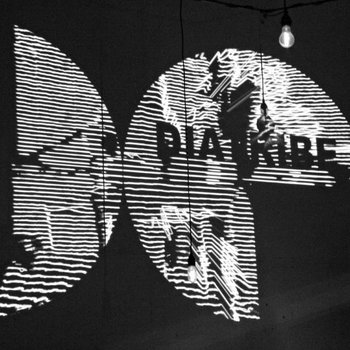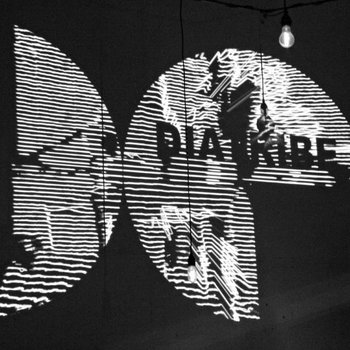 Merch for this release:
Compact Disc (CD)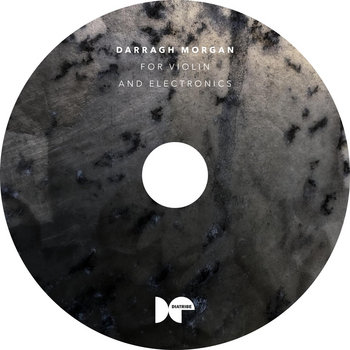 But each composer has taken a different approach to the electronic element of the work. In the cases of Jonty Harrison and Ricardo Climent, the composers of "Some of Its Parts" and "Koorean Air" respectively, the use of tapes requires Morgan to coordinate perfectly or fall out of sync. "Some of Its Parts" features scraping, rumbling, and percussive sounds, like someone rolling fist-sized iron balls around inside a piano as it's wheeled back and forth across the stereo field. "Koorean Air," by contrast, is all high-pitched squeals, chitters, and zooms, with Morgan's violin offering horror-movie scribbles and scrapes.
For the pieces by Paul Wilson ("Trapped in Ice," which opens the album) and Simon Emmerson ("Stringscape"), Morgan explains that "the software they use, including MaxMSP patches, means the electronics part in some ways follows the live violin line and reacts to it with a range of effects like granular processing." "Stringscape" draws the listener in slowly, making echoes and atmosphere as important as the actual sounds.
Scott Wilson's "Flame" falls somewhere between fixed and interactive; his computer part has both live/real time processing as well as pre-recorded material reacting to the violin. Jonathan Nangle's "Where Distant City Lights Flicker on Half-Frozen Ponds," the last and shortest piece on the album, employs what Morgan calls "a very effective idea of resonators subtly building up and reacting to the natural harmonics of violin sonorities, often manipulated by harmonics and open strings."
"I never handle any of the electronics," Morgan says, "just my 19th century Giuseppe Rocca violin and the often very complicated—but ultimately incredibly rewarding—live violin parts these composers have written for me." Those parts, in some cases, necessitated what instrumentalists call "extended techniques"—using both violin and bow in unorthodox ways—which required new methods of notation, that future performers would be able to decode.
Merch for this release:
Compact Disc (CD)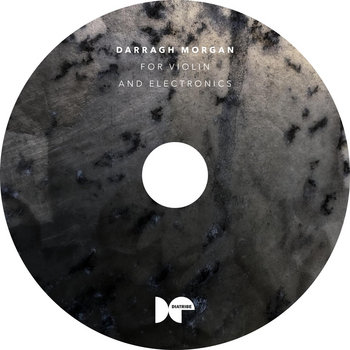 All six pieces on For Violin and Electronics were composed expressly for Morgan; it's a project he's been working on for over a decade. He's performed all these pieces at various new music festivals around the globe prior to recording them. "Trapped in Ice" was the first piece recorded, in 2010, and the most recent, "Where Distant City Lights," was tracked in 2015, but Morgan premiered "Flame" in performance in 2005. When the recordings were complete, he approached Nick Roth, owner of Diatribe Records, about a release.
"Generally we do tend to work closely with a record from its very early stages. But this method of working is also not completely unheard of either," says Roth. He's extremely pleased about the project, and what it represents. "I think this recording affords a panoramic overview of the current state of play of new repertoire for violin and electronics," he says. "The different composers' approaches provide a comprehensive examination of the possibilities for contemporary electroacoustic composition, especially when developed in such a close working relationship between leading composers and an extremely gifted performer like Darragh."
Merch for this release:
Compact Disc (CD)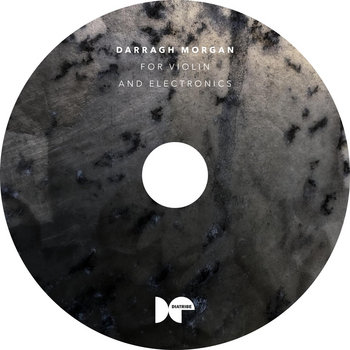 Roth calls out Harrison's "Some of Its Parts" as a personal highlight: "I love the integration of the instrument into the industrial vocabulary of the soundscape and particularly enjoy the composer's mastery of panning techniques. I have something of a predilection for panning in the studio and will always make sure that I spend time just working on finding the right spacing in a mix. Harrison's mastery of panning is really stunning…even listening on a laptop, the effect is really powerful."
Morgan describes himself as "proudly Irish" and makes an effort to draw attention to new music from Ireland, of which there is a surprising amount. "Most living Irish composers have worked either with my piano trio Fidelio Trio or with my duo partnership with Mary Dullea," he says, "and it's an engagement we feel is very important to retain. Particularly as cultural ambassadors of Irish new music outside Ireland, getting the music performances and recordings/broadcasts abroad is what the music should be all about—giving it international exposure. In the last 15 to 20 years, there has been a huge upsurge in the amount of new music activities, both compositionally and through concerts, in Ireland."
Roth concurs, saying, "Although not many people know it, Ireland actually has an extremely strong new and contemporary music scene, with many really talented composers and performers working across a range of diverse musical terrain. Of course, traditional Irish music is known across the world, but recently I think people are beginning to become interested in more alternative sounds from the island too. Darragh Morgan is one of Ireland's foremost violinists and an important ambassador for the country—as one of its leading exponents of contemporary music, his links to the wider European scene are very important in building bridges and fostering conversations and collaborations across borders."
For Violin and Electronics is exactly the kind of startling, thought-provoking album that can draw in listeners unfamiliar with classical music, old or new, but open to adventurous sounds. While each piece is unique, both in terms of tonalities and mood, the album as a whole is an unearthly experience, and presents an entirely new side of Morgan when compared with his work in the Fidelio Trio, or in duo with Dullea. He may not have the field of violin and electronics entirely to himself, but he's carved out a significant patch of territory with this release.
—Phil Freeman