FEATURES
Post-Industrial Duo Dame Area Capture the Spirit of Spain's Experimental Scene
By Alastair Shuttleworth · April 26, 2021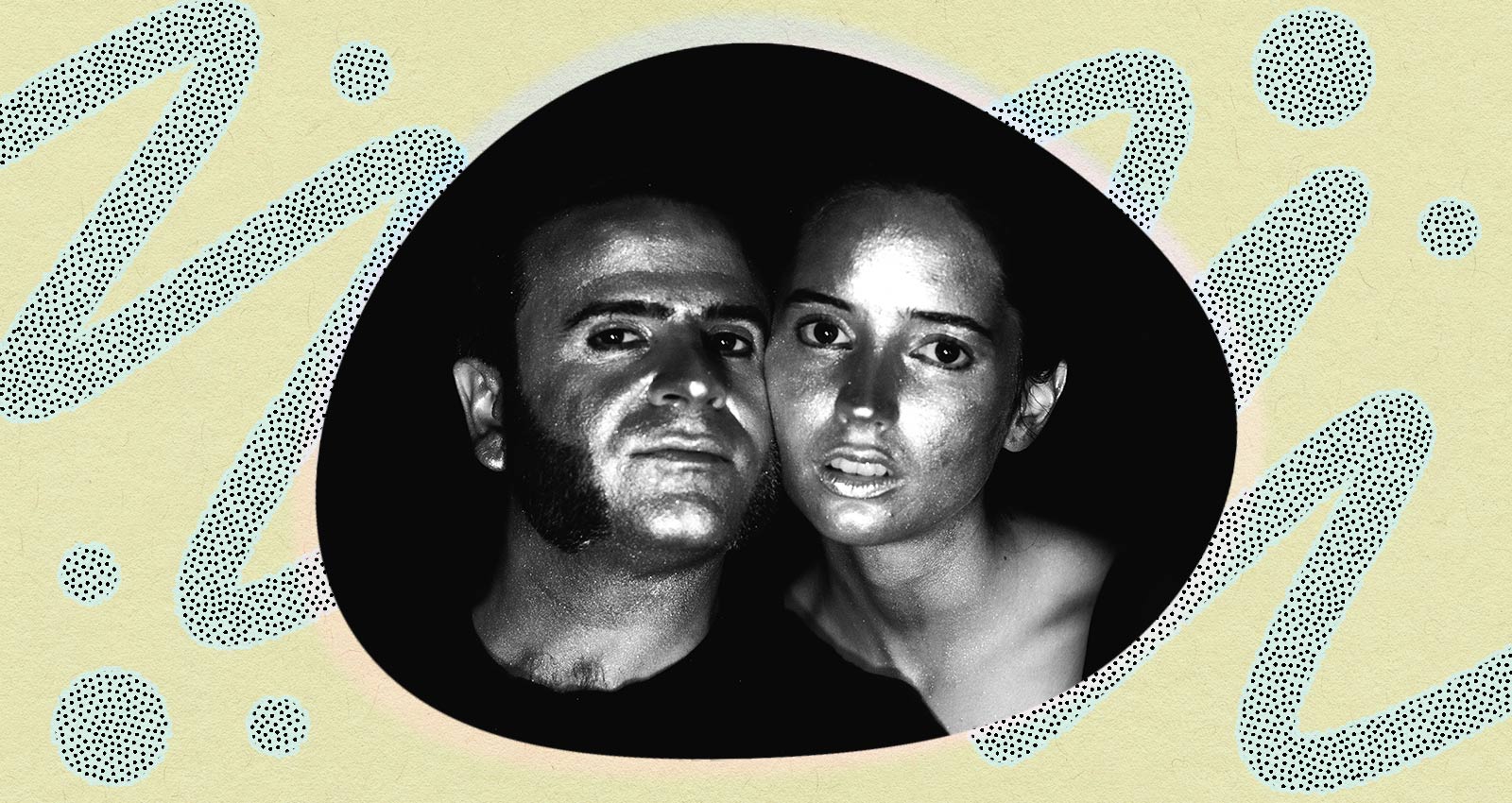 On their new album Ondas Tribales, the post-industrial duo Dame Area mark a new direction in Barcelonian experimental music. Using electrifying percussion, searing electronics, and heavily-improvised, multi-lingual vocals, producer Viktor L. Crux and vocalist Silvia Konstance subvert the conventions of the dancefloor. "I find the concept of 'dance music' problematic. I think you can dance to anything," Crux says.
The duo began as colleagues in the venue-slash-label Màgia Roja ("Red Magic"). Co-founded by Crux in 2014, its club headquarters became a hotbed of extreme musical culture. Asking only respect and curiosity of its attendees, Màgia Roja was home to punks, hippies, businessmen, and artists, all of them dancing side-by-side to unpredictable collages of noise, krautrock, and industrial music. A 100-capacity room with no stage, it welcomed performers from around the world. Màgia Roja's otherworldly parties caused its membership roll to swell to 15,000. "It was like a way into another world," Konstance says. The venue drew visitors seeking experiences that transcended "normal clubs"—and at Màgia Roja, that could mean anything from virtual-reality installations to occultist "magical rituals." "There was a freedom to do whatever you wanted," says Konstance. The club its original headquarters in December 2019—narrowly preceding the pandemic—Màgia Roja is now searching for a new base.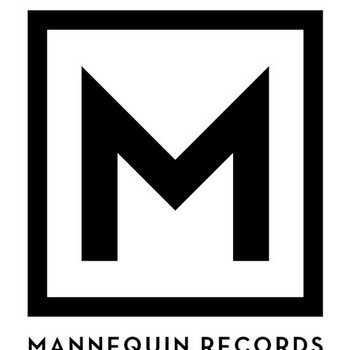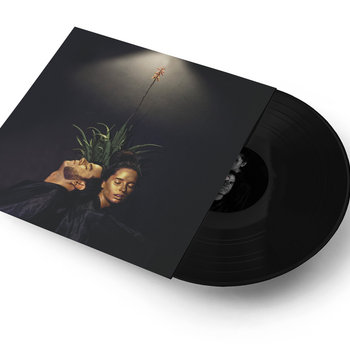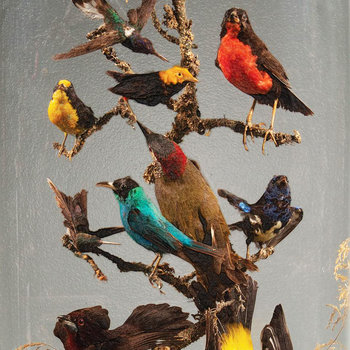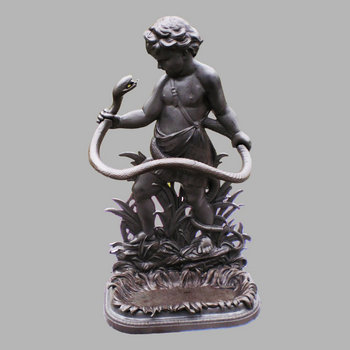 .
00:10 / 00:58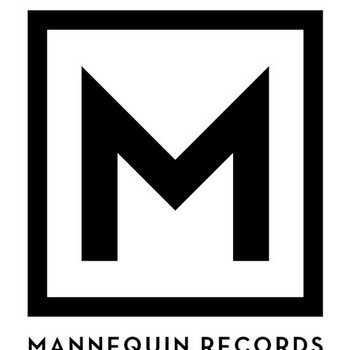 Merch for this release:
Vinyl LP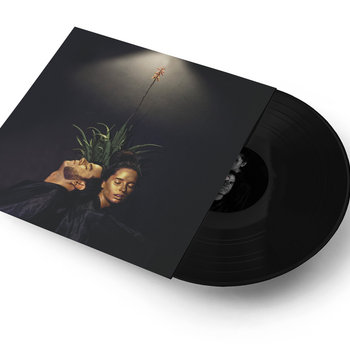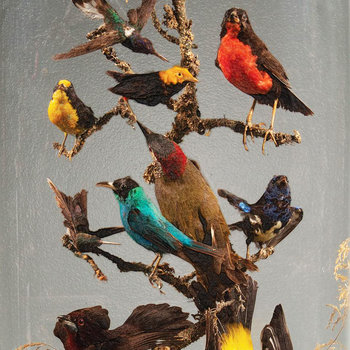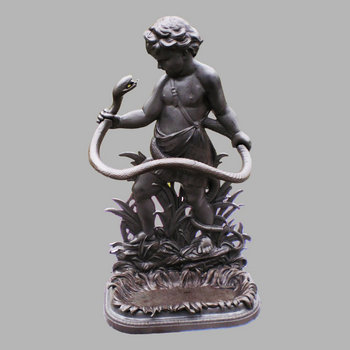 "Dame Area wouldn't exist if Màgia Roja didn't exist," Konstance says. In fact, the duo formed while living, working and partying there. Those parties introduced them to music that inspired their musical direction, particularly "Secondo Coro Delle Lavandaie" from Roberto De Simone's 1976 opera La Gatta Cenerentola. "That became the song for closing the venue sometimes, and was one of the top moments of the night," Konstance says. Combining harsh percussion with amelodic chanting, in which a washerwoman recounts a dream about "fucking with Christ," the song feels more like a slab of proto-EBM than an operatic piece. "You know when you dance in a group with people and create this strong energy? That's how I connected with this song," she says. "We began thinking, 'What if this guy had done a full album?'"
None of Dame Area's records are truer to this vision than Ondas Tribales, or "Tribal Waves". "It's even more minimal than minimal wave" Crux says of the record's style. "It's the most minimal thing you can do, which is—I guess—vocals and rhythm," says Crux. However, the Fugazi-inspired break in album-opener "Scopri Le Tue Passioni" signals their subversion of the dancefloor. From the punk sensibilities of Konstance's wildly-expressive sprechgesang vocals to the evocative electronics on tracks like "Linea Retta," Ondas Tribales seeks to present a wide-range of human emotions. "We want it to have some dimension beyond just dancing," Crux says.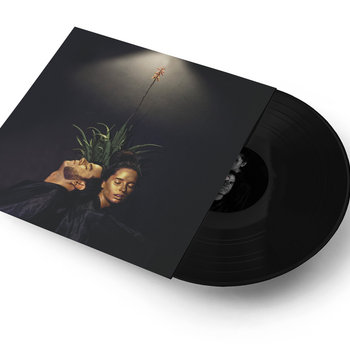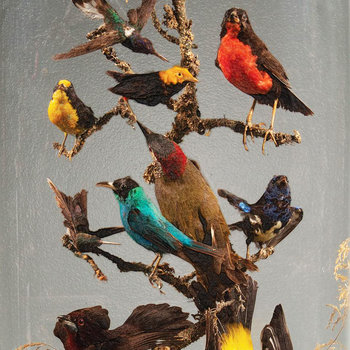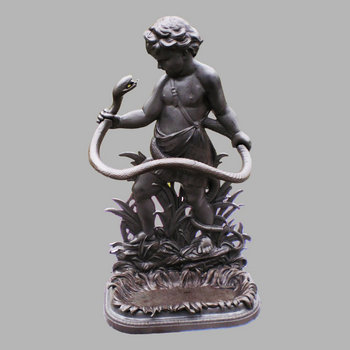 .
00:10 / 00:58
Merch for this release:
Vinyl LP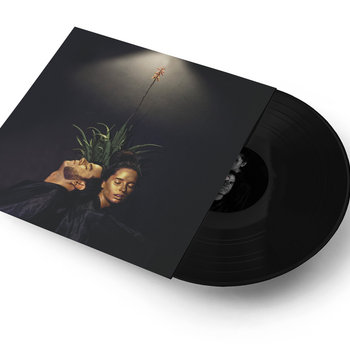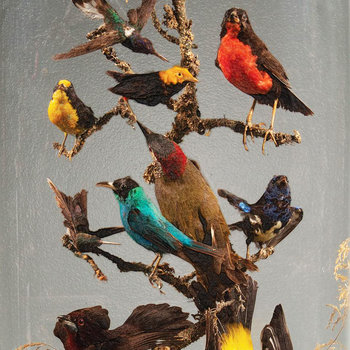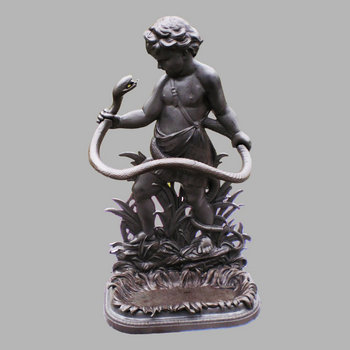 Their mingling of aesthetics is reflected in Konstance's multilingual vocals. Moving freely between Spanish, Turkish, German and her native Italian, she explains how her varying proficiency in each language produces phrases that might sound strange to fluent speakers. "It's an aspect that I really like, because it makes me find their musicality in a different way," she says. "I don't feel too restrained by the rules of the language," This approach extends to improvisation, channelling her "fears and outlook on the world" into nightmarish, dystopian imagery. Her performances are electrifying—interweaving Ondas Tribales' thuds and clatters with sung, spoken, and screamed incantations.
Konstance describes Màgia Roja as having energized Barcelona's musical landscape. "There has been an explosion of interest in experimental and industrial stuff. Other projects have been born, but also different spaces are starting to pop up," she says. Rejecting both abstract noise and conventional techno aesthetics, these artists are pursuing new, often lyrically-focused forms. These vary from the punk-facing Ca de Bestiar, Jaco's glowering dystopian soundscapes and Guerra Fría's politicized compositions to Caramuerto's bludgeoning EBM.
While they hope this impulse continues when clubs like Màgia Roja reopen, records like Ondas Tribales have much to give beyond the four walls of a venue: it's thrilling and life-affirming in the spirit of Màgia Roja's nights, which Crux says always aimed to give people an experience that transcended mere dancing. "It's something that's also emotional," he says, "Something that involves not just the body, but also the soul."