FEATURES
As Cut Worms, Max Clarke Makes '50s Doo-Wop & Country Sound Radical
By Steven Edelstone · May 10, 2018
Max Clarke knew he needed to stand out.
Living in Chicago during his college and immediate post-grad years, Clarke gigged regularly around the city, playing both in brash local punk outfit The Sueves as well as his own project, Cut Worms. He would also attend countless noise shows, a steady offering in a city known for its experimentalism. At one of those shows, Clarke saw an artist take avant-garde to new heights: an artist got on stage, and proceeded to shoot a BB gun at a piece of sheet metal laced with contact mics.
After that, Clarke knew that playing an outlandish game of one-upmanship would only end in failure. So he did something equally radical for the punk scene: he wrote country-tinged, '50s-esque doo-wop ballads, defiantly bucking the "weird is better" trend. His heartfelt lyrics about escaping urban sprawl and nostalgia for a time decades before his birth were miles away from the other acts he had seen in the Windy City, who he describes as "really pretentious people twisting knobs for 45 minutes on a thing."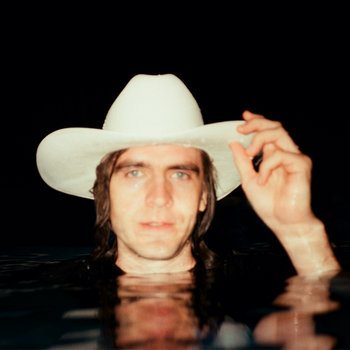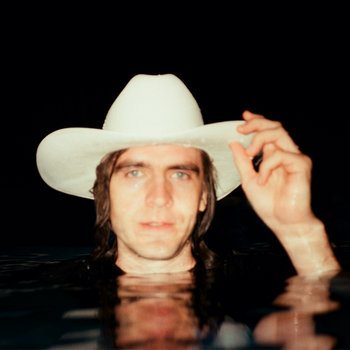 Merch for this release:
Compact Disc (CD), Vinyl LP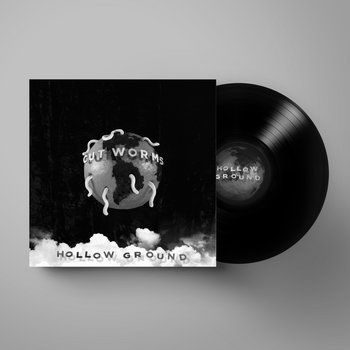 Though he now lives in Brooklyn, his songs, which put a premium on beautiful harmonies and jangly guitars, feel closer in spirit to his suburban hometown of Strongsville, Ohio—a quiet, mid-size suburb of Cleveland populated with nuclear families, which Clarke describes as "pretty conservative" and having "a lot of strip malls and housing developments."
So when he sings "Leave the city, go back to the farm / Oh, we'll be alone at last / Oh, and the sky will pass below the sun / Keep me baby in the pale moonlight / 'Neath the willow sweet bye and bye" on "How It Can Be," the lead single from new record Hollow Ground, it feels as if Clarke isn't just looking to escape the city, but the present-day as well. The track's throwback sound reinforces this idea—Cut Worms's music feels timeless, the kind of record that sounds like it was pulled from a dusty old thrift shop record bin, nestled somewhere between Hank Williams and The Everly Brothers.
As a child listening to his mother sing country standards like Williams's "Hey Good Lookin'" at home, Clarke became obsessed with '50s music, particularly the kind that featured doo-wop melodies. "I just felt like the '50s stuff was a really sweet middle period between big band and rock 'n' roll and the later stuff in the '60s and '70s," he explains. "It was just a very pure seed of songwriting and melody. There's an innocence to it."
Though Cut Worms's music would perhaps feel a bit more at home in a soda shop than a dive bar, Clarke couldn't wait to leave Strongsville. But he had his reservations, explaining, "I wanted to move to New York, but I was too afraid. I thought it would be too big a leap to go from a small town Ohio to New York City."
Merch for this release:
Compact Disc (CD), Vinyl LP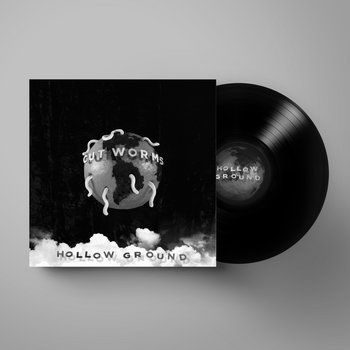 When he did finally move to New York in 2015, Clarke, now without his Chicago-based backing band, brought to his live show a bit of eccentricity, in order to avoid being "the singer-songwriter guy with the acoustic guitar." He would routinely hook up his iPod and perform his own songs as a kind of karaoke—complete with canned laughter ripped from Simon & Garfunkel's Greatest Hits. He would only play his guitar for about half of the set.
"It seemed kind of funny," he remembers. "Someone standing on stage singing to a backing track is kind of weird and unsettling enough in its own way. I thought of it like a vaudeville-type thing."
Months after his arrival in New York, bookers began taking notice of his unorthodox stage presence. Clarke was suddenly one of the most in-demand openers in Brooklyn, opening shows for The Lemon Twigs, Wolf Parade, Luna, Steve Gunn, Frightened Rabbit, Nick Lowe, Mild High Club, and Martin Courtney of Real Estate. He began to rein in his odd live persona in favor of a slightly more conventional setup, letting his songs do the talking.
On the strength of both his shows and his series of demos, dubbed Soft Boiled, that he released each month between mid-2015 and mid-2016, Jagjaguwar signed Cut Worms and sent Clarke to Los Angeles to work on his debut full-length with producer Jonathan Rado of Foxygen at his home studio in Woodland Hills. There, they rerecorded many of the previously released songs, giving them a distinct retro twang to echo Clarke's Dylan-esque croon. But most importantly, they made Hollow Ground sound like it was a collection recorded half a century ago, reflecting Clarke's vivid tales of escapism, love, and heartbreak.
Merch for this release:
Compact Disc (CD), Vinyl LP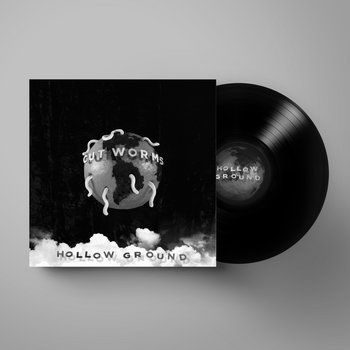 But the settings he writes about—walking down Broadway with the wind at his back, going to the market to see the tall girls with the wavy hair—don't necessarily come from any distinct memories. "All of my favorite songs that I listen to, most of them aren't really about any one thing or person or place," he says. "I see it as you getting a window into an archetypal reality that maybe doesn't exist—a dream world."
That alternate reality exists somewhere between Brooklyn and Ohio, a balance between the Midwestern farm and the massive concrete buildings of New York or Chicago; Hollow Ground navigates both environments seamlessly, both offering a relief from the other.
"I think there's a constant interplay between, at least for me, wanting to live in a city and wanting to just be out in the middle of nowhere in nature," Clarke explains. "I don't know if I would ever be happy with only one of them; I think you kind of need both."
After more than two years living in New York, Clarke says that the city finally feels like home. But he hasn't allowed himself to completely conform; instead, his music occupies a space and time far away from the venues in which he performs. By mining music made more than half a century ago, and writing rich, straightforward love songs buttressed with gorgeous harmonies, Cut Worms finally figured out a way to stand out, proving that honest doo-wop-infused songs can be more exceptional than even the most outrageous on-stage gimmicks.
-Steven Edelstone