FEATURES
Creature of Discomfort
By Max Savage Levenson · February 10, 2016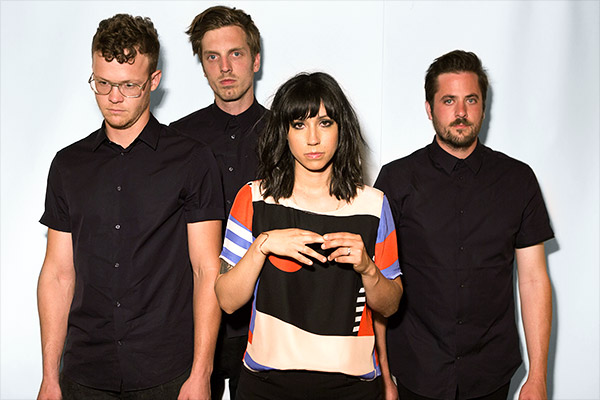 "I'm deathly afraid of becoming comfortable in this world, kind of dull, a shell of myself."—Jessica Dobson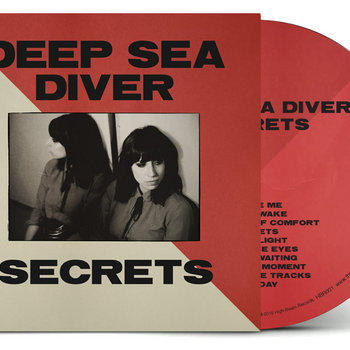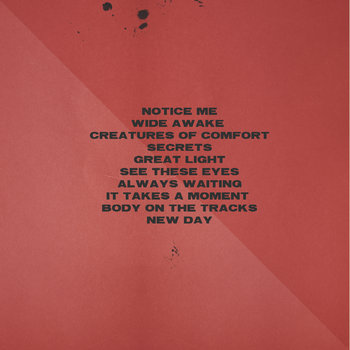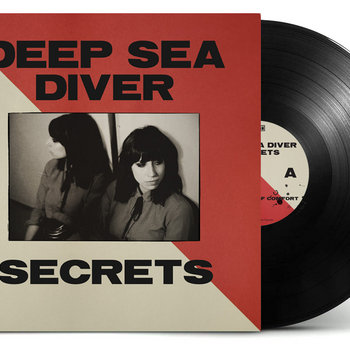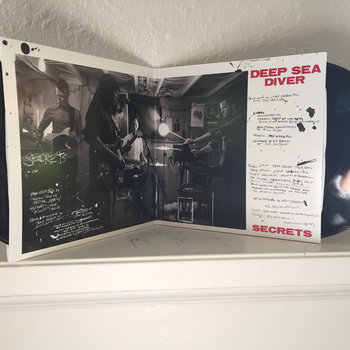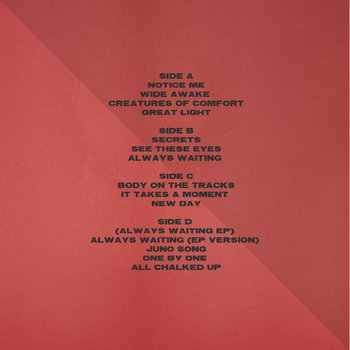 .
00:10 / 00:58
Merch for this release:
Compact Disc (CD), Vinyl LP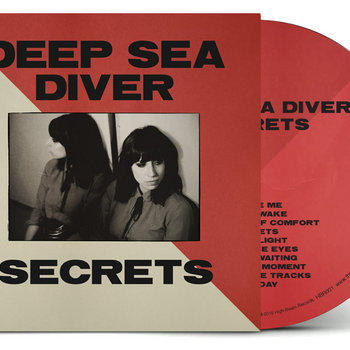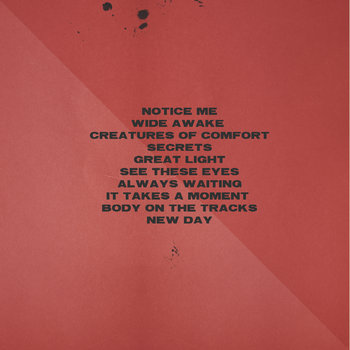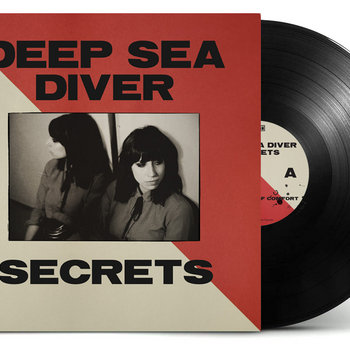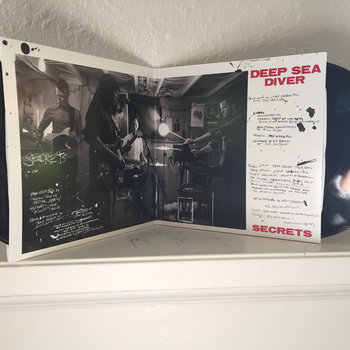 If there's one thing that drives Deep Sea Diver's Jessica Dobson crazy, it's when her husband, Peter Mansen, has his face glued to his phone, curled up and detached from the world. On one such occasion, Mansen, who is also the drummer in the band, suggested that his wife vent her feelings through a song. Feeling "very, very pissed," Dobson retreated to the basement of their Seattle home, which doubles as their rehearsal space, and began to play what she calls "dumpy punk music." She howled, "Notice me noticing you!" as she channeled the classic angst and vitriol of Iggy Pop or the Sex Pistols. "I was trying to be as offensive as possible," she says. As her pointed words made their way upward through the floorboards, however, Mansen got excited. He made his way down the stairs, with some trepidation. "Do that again," he suggested, and soon the couple had the seed for what would become the opening track to Deep Sea Diver's new album, Secrets.
As Mansen is quick to acknowledge, Jessica's frustration toward him is often at the core of the album, their second full-length, which follows a 2014 EP. While the group's jangly debut, History Speaks, found Dobson singing behind a veil of imagery, many of Secrets' not-so-secret narratives are written explicitly to another person, as she tries to shake Mansen "out of a slumber" instilled by the ease of modern living. Yet the things that exasperate her the most seem to be the things she's most afraid of seeing in herself. "I'm deathly afraid of becoming comfortable in this world, kind of dull, a shell of myself," she told me. Taken as a whole, Secrets becomes "a call to arms to address the things in our lives keeping us from our potential."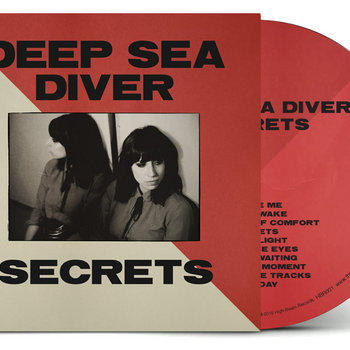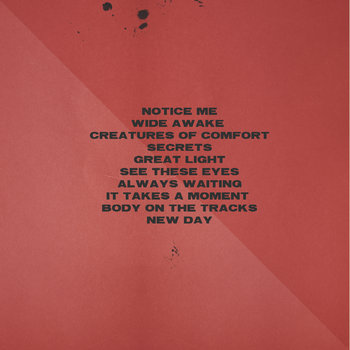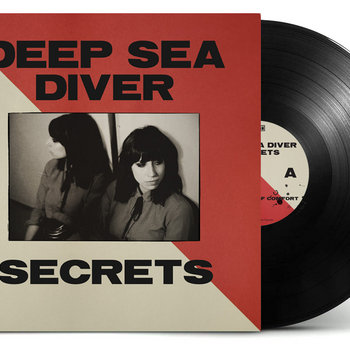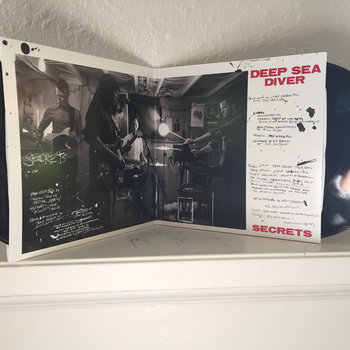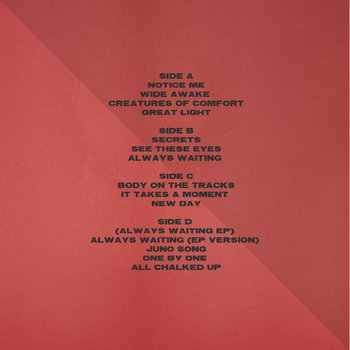 .
00:10 / 00:58
Merch for this release:
Compact Disc (CD), Vinyl LP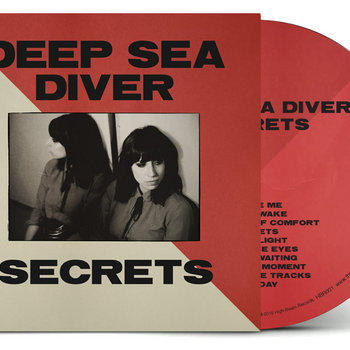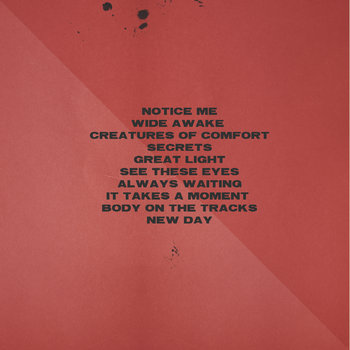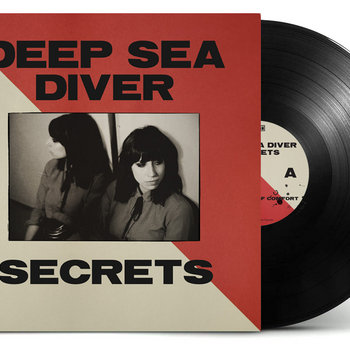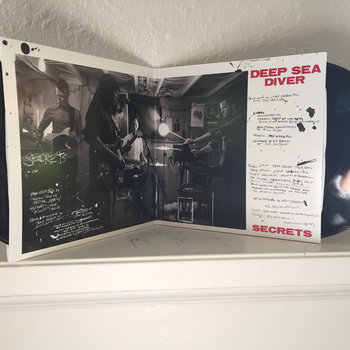 To express that urgency and frustration, Dobson, who spent much of History Speaks behind the keyboard, turned to the guitar. In the three years since that album's release, Dobson became the touring lead guitarist for the enduring, hyper-melodic, indie-rock band the Shins. "Being so close to [front man James Mercer] and seeing his songs come alive," she explains, helped fuel the vivid tones of her guitar work on Secrets. (Dobson parted from the band on amicable terms, eager to get to work on this album, her "baby.") "Wide Awake" begins with a piercing wail of feedback and a fiery mess of racketing notes that leaves no doubt to her frustration. "It Takes a Moment" is threaded through with "ratty," shredded tones that Mansen cites as his favorite element of the album.
Dobson explains that she has no hesitation about venting her highly personal frustrations in front of Mansen, her other bandmates, or their fans. It was the songs' sheer length that made her feel vulnerable. On Secrets, Dobson's arrangements sprawl, often only revealing their grand hooks once they've pulled you into their grooves. "We didn't want the songs to be purely linear, a zone that you sink into and nothing pops out. We're totally about hooks, too," Dobson explains. "Wide Awake" bounds along on a menacing, off-kilter bass line for almost two minutes before the first verse kicks in, and the album's title track, clocking in at over six minutes, is chock-full of chugging riffs that erupt slowly into glorious crescendos.
.
00:10 / 00:58
Dobson and Mansen cite recording 2014's Always Waiting EP as a tedious and exasperating process. "We really weren't trusting ourselves and our own taste," Mansen explains. In reaction to that, Secrets was written almost entirely before the band set foot in the studio, crafted in their basement rehearsal space with two new members, bass player Garrett Gue and guitarist Elliot Jackson. "What sounds good in the basement," Mansen says, "let's capture that." The extended intros and instrumental passages of "Notice Me" and the sugar rush of "See These Eyes," for example, feel organic and unrushed; they possess at once both taut, muscular precision and the looseness of a live performance. Much credit is due to engineer Darrell Thorp, whose past collaborators include Beck and Radiohead. He has stripped these songs of any fat and given each instrument space to shine.
If Secrets has a centerpiece, it's "Great Light," the album's one unabashed love song. In the midst of so much frustration, it offers a ray of positivity—the moment when Dobson steps back to acknowledge the beauty and sweetness in her marriage. Over dual piano and synth lines that gently pulse and buzz as they swell and recede, Dobson sounds at peace as she sings "I still need your love and you need mine," adding elegant lilts to the ends of her vocal lines with the delicacy and detail of an eyelash curler. Yet the song is not without its tension; as it burns out, it leaves us with no resolution, no big bang. Even in the midst of a love song, it seems, Deep Sea Diver's Jessica Dobson still yearns to feel a little unsettled.