FEATURES
A Lost Funk Classic From Syracuse Gets an Overdue Reissue
By Jordan Commandeur · November 27, 2019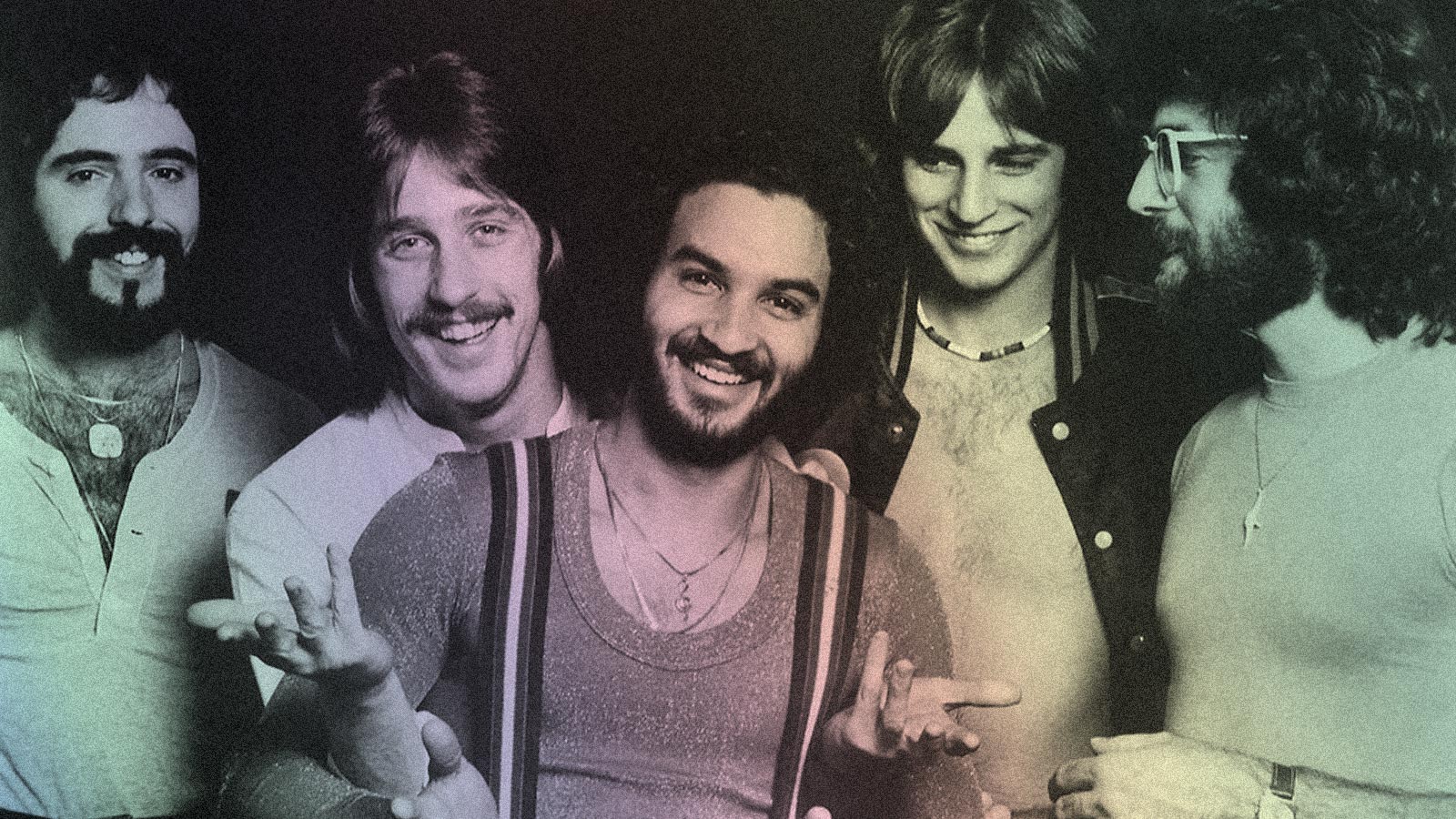 In 1980, funk and R&B ensemble CRAC released a record that's so rare, it's become a "secret weapon" for any DJ who manages to score a copy. Titled All For You, the album was released on the band's own label, CRAC Records, with scant distribution. As a result, copies of the LP routinely sell for over $300 on sites like Discogs and eBay.
When Dan Englander, who runs the UK label KingUnderground Records, heard this mythic nine-song offering, he knew it was the perfect choice for the label's first ever reissue. "I heard about the album through my good friend, Beatnick Dee who resides in LA," he says. "If you know 'nick, [you know] he's an avid digger, always looking for records. He sent me a WhatsApp asking if I had ever heard of a band called CRAC. I never had, until then." Turns out that Nick not only introduced Dan to the groove-heavy funk of CRAC, but he also tracked down the group's de facto leader and bassist Rick Cua to initiate talks about the re-release.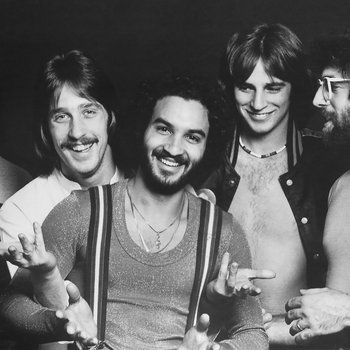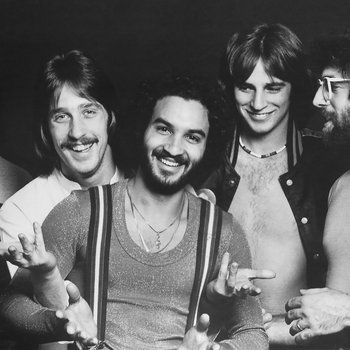 Merch for this release:
Vinyl LP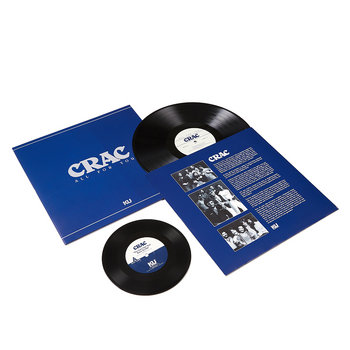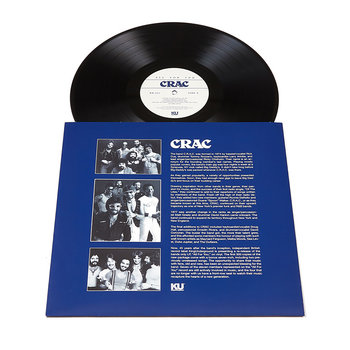 In the mid '70s, live music was king in Upstate New York. From Rochester to Syracuse to Albany, clubs were packed, and bookers were constantly looking for fresh, new bands to satisfy their hungry crowds. Groups formed with the goal of landing a residency—or, at the very least, performing regularly. Securing a record deal and recording an album were secondary considerations. In 1974, this bustling scene gave birth to soulful Syracuse outfit known as CRAC, who epitomized this approach. "We enjoyed playing our songs live and didn't give much thought to recording," says Cua. The group loved performing so much that they would often go to jam with other bands between their own sets. "When we played our early club gigs, on our breaks, we would jump in our cars and drive down the street to one of several clubs and sit in on a tune or two with our musician friends. The people loved it and we did too! [We] couldn't get enough of the music," Cua recalls.
"Our early club days had lines out the door every week throughout Syracuse, Central, and Northern, NY," recalls lead vocalist Ricky Chisolm.
Merch for this release:
Vinyl LP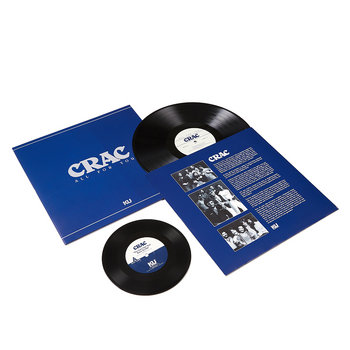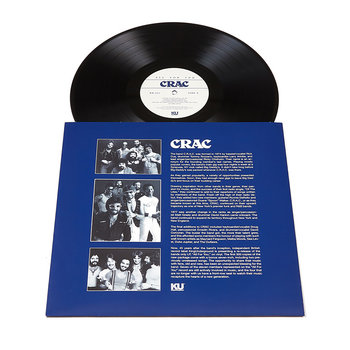 The name CRAC is comprised of the first letter of the four founding members' last names: Rick Cua (bass/vocals), Tommy Rozzano (drums), Larry Arlotta (keys), and Ricky Chisholm (lead vocals/percussion). This quartet started as little more than a cover band, but it wasn't long before they began developing a catalog of original songs. In fact, within a year of coming together, they released their debut 45 with an original composition titled "Of The Lites" on the A-side and their take on The Beatles' classic "Eleonor Rigby" on the B-side. The single got some good radio play, which drove up the already high demand for the band.
As CRAC's reputation grew, so did their roster. The first additions were Ronnie DeRollo (guitar) and Duane "Spoon" Walker (vocals/percussion). Not too long after that, they recruited Matt Greely (vocals/percussion) and David Hanlon (drums). "CRAC had a huge following and was showcasing in NYC, so I jumped at the  opportunity to be a part of this great group of musicians," Hanlon shares. The membership drive didn't stop there, Doug Hall (keys/vocals), Emedin Rivera (percussion), and David Corcoran (drums/vocals) all came on board before the recording of CRAC's debut album.
Merch for this release:
Vinyl LP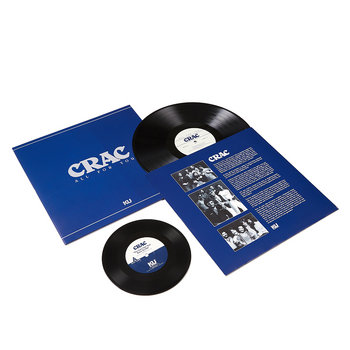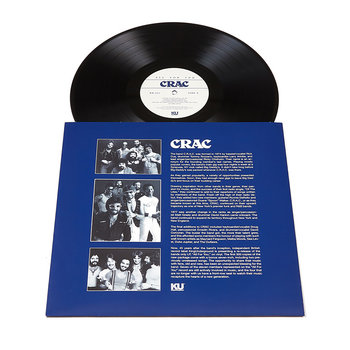 Turning the conventional order of operations on its head, CRAC's debut album was actually released to celebrate the end of the band's career. Rick Cua breaks down the band's logic, "When we were about to break up and pursue other musical endeavors. We thought we should document our six years together with an LP." The effort includes songs from throughout CRAC's brief history and the wide range of sounds on the full-length demonstrates the group's versatility. From the raw, bombastic funk of "Ask Me No Questions (I'll Tell You No Lies)" to the classic rhythm & blues stylings of "Tell Me Your Name,' to the pop rock flavor of "I Don't Wanna Hear It," to the disco flourishes of "All For You," CRAC really cover the bases on All For You. They even close the album out with an almost 5-minute jazzy instrumental number titled "Desert Wind."
Now, this '70s foray into funk, soul, R&B, and rock has been unearthed, and is back on wax for the first time in 40 years. And thanks to KingUnderground, collectors can add this rare gem to their crates without putting a dent in their bank account. As the band used to chant when returning to a venue they had played before, "We're CRAC, we're back, we're serious as a heart attack!"