FEATURES
The Nostalgic D.C. Spirit of Coup Sauvage & the Snips
By Marcus K. Dowling · May 22, 2017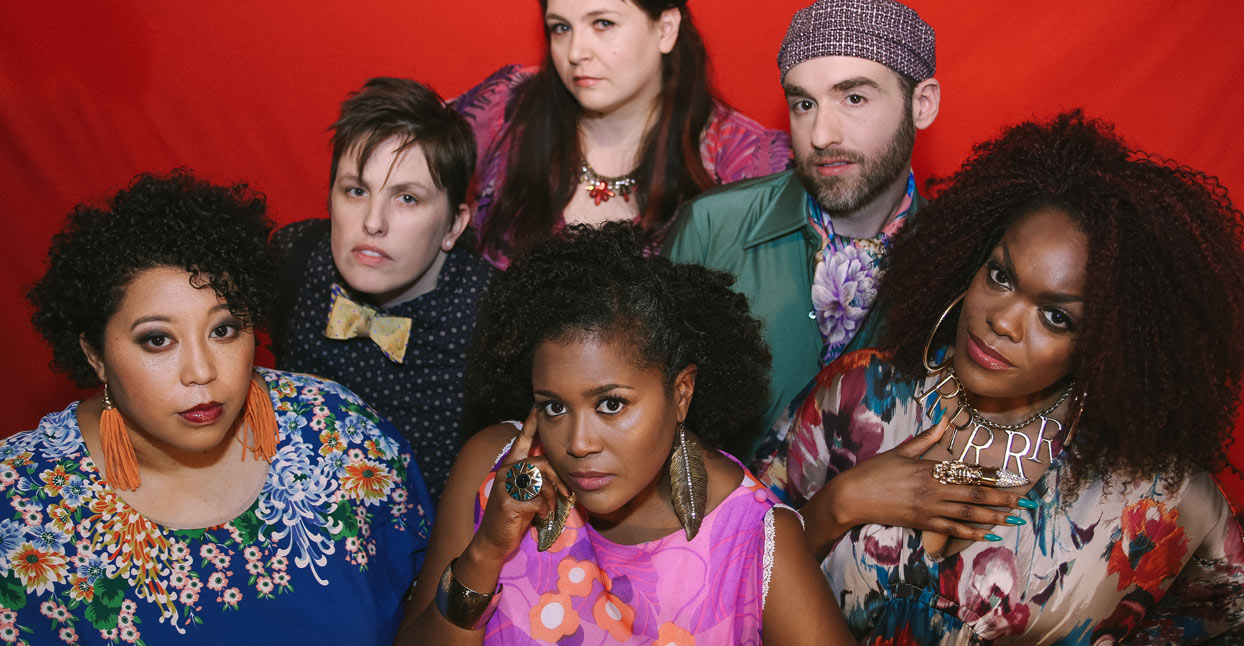 Orange-flavored LaCroix, strawberry biscuit sticks, cherry lychee, barbeque wasabi peas, and prawn crackers—the members of Coup Sauvage & the Snips certainly have unique appetites. On a recent spring day in Brentwood, Maryland—a quaint town outside Northeast, D.C.—the band members sat around a coffee table in the living room of a 90-year-old house (which they call "The Haus of Sauvage"), eating snacks and discussing their creative arc. Specifically: in the nation's capital, a city known as a mecca for hardcore, can the band maintain its punk edge by playing dance music?
"I wanted to redefine the notion of what 'punk rock' could include," says band leader and bassist Elizabeth Sauvage. "I love dance music, but I'm not an expert. I'm more of an expert in being angry about things."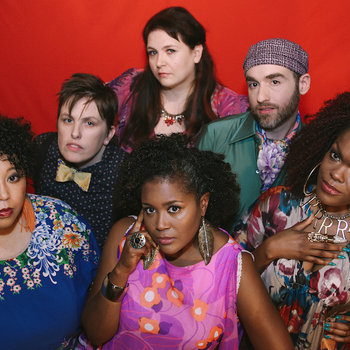 .
00:10 / 00:58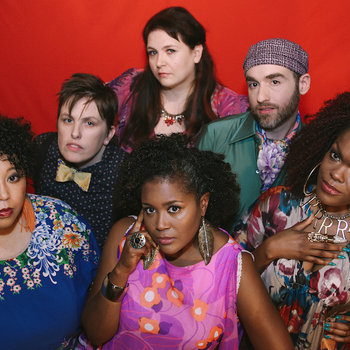 Sauvage originally envisioned her band as a modern-day Boney M.—the 1970s Euro disco group formed by German record producer Frank Farian—and you can hear Boney's funk influence when listening to Sauvage's recent album, Heirs to Nothing. But as she now explains it, Sauvage is happy that her band's stylistic reach ended up going much farther than that—into pop, house, and jaunty breakbeats with a hint of go-go. "We do have a similar sense of spectacle in the performance-driven aspects of the band, and our authenticity—which I think is one of our greatest strengths—comes from us being so much more than [any one thing]."
Coup Sauvage was born in the city's vaunted underground scene, which in recent years, has also become an incubator for local house, techno, and hardcore raves, as bigger venues continue to shun DIY talent. D.C. is no longer the place George Clinton dubbed "Chocolate City" in 1975. You aren't likely to see go-go and hardcore bands sharing the same stage at the 9:30 Club these days (Trouble Funk and Minor Threat already did that). Still, there's something unmistakably nostalgic about Coup Sauvage & the Snips. It recalls the old D.C., before boutique restaurants and mini-apartments took over 14th Street NW.
"For the most part, we're not transplants to D.C., we actually are from here," says lead vocalist Kristina Sauvage. "We wanted that to come across on the record because it's inherent in who we are." The title track laments the city's rapid gentrification. "Whenever we walk up and down the streets of D.C., we barely recognize things anymore," Kristina Sauvage says at the onset. "Everywhere we go, it's food truck after food truck, yoga studio after yoga studio… Your small plates will not protect you." In the four years it took the band to complete Heirs to Nothing, one of the city's crown jewels—the legendary jazz club Bohemian Caverns on U Street—closed for good.
.
00:10 / 00:58
Coup Sauvage occupies a very specific space in the D.C. music zeitgeist—classic yet modern, intellectual and politically aware. "As a band, from punk shows to hip-hop shows, raves—even say, a Stephanie Mills concert—we've all been a part of so many different musical communities, and felt comfortable at all of them," Kristina Sauvage says. "That comfort allows for all of those sounds to coexist in this band."
Yet for all the excitement surrounding the crew, some audiences still don't know what to make of them. Because the group can do everything, their sound is a lot tougher to peg. "People don't know what to do with us!" Elizabeth Sauvage exclaims jokingly. "They'll call us The Weather Girls, or some kind of 'neo-soul' band!"
"Foremost," Kristina Sauvage continues, "nobody in this band is quite [like Weather Girls vocalist] Martha Wash, and while I listen to a little [neo-soul vocalist] Amel Larrieux in my down time, that's definitely not us either. Yes, there's funk, soul, punk, and disco, but none of that are what we are exactly. There's something in the harmonies, something in what we're trying to bring back. We do something familiar, yet offer something more."
—Marcus K. Dowling