FEATURES
Colleen Green Presses Reset
By Leah B. Levinson · September 07, 2021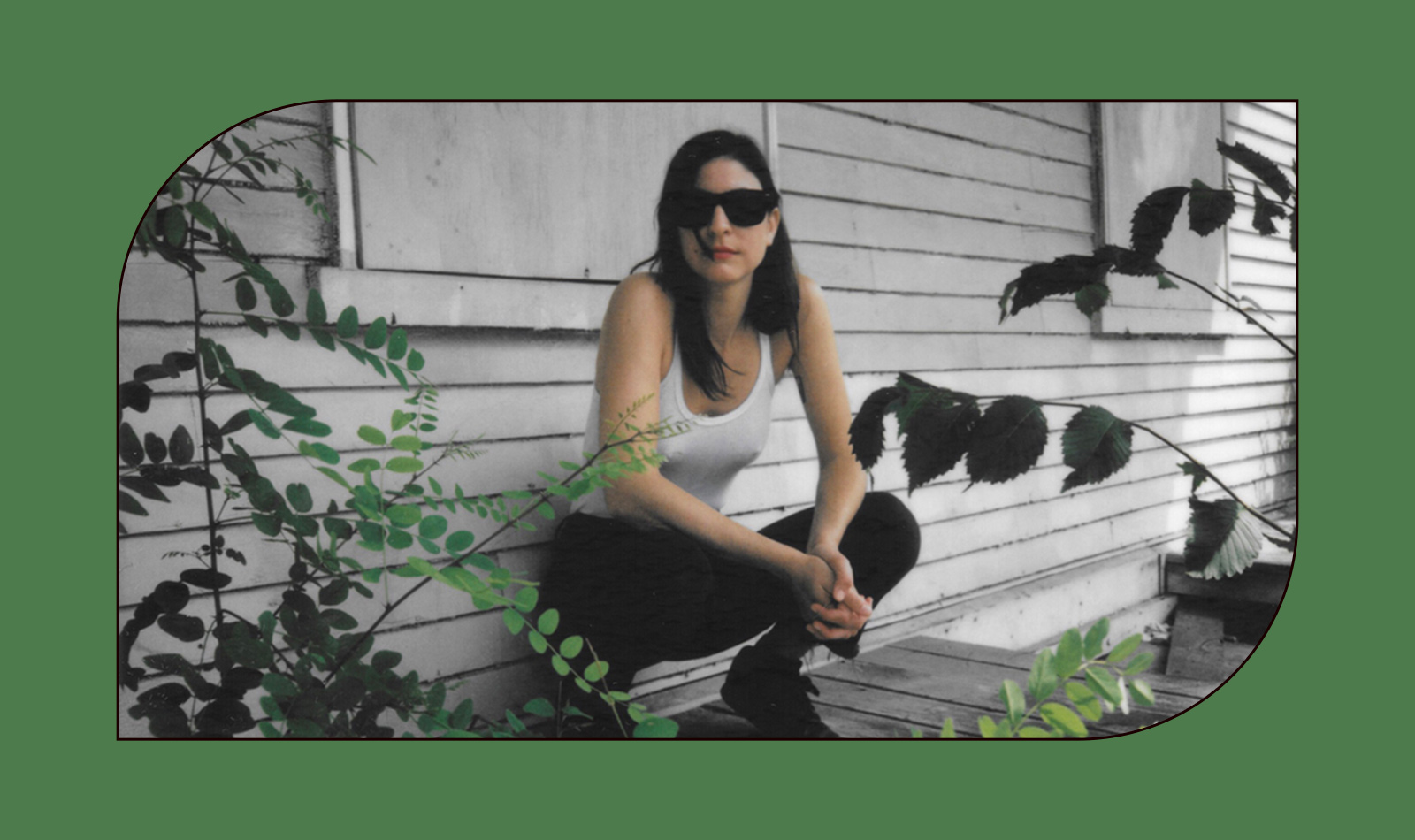 One's first impression of Colleen Green might be that of a person at ease. Her music takes the Southern California sunshine as a lifeforce and borrows from the region's most playful music, at times finding an idyllic meeting point between the Beach Boys and Blink-182. On Cool, her latest, she sounds relaxed, stable, and, well, cool as she floats through breezy hook after hook. Over the phone, however, Green sounds tender. As tears start to break she confides, "I pretty much change my entire life every 10 years." 
"I kind of pushed reset this year," Green says about her recent relocation from Los Angeles to the area around her hometown of Dunstable, Massachusetts. "I'm very emotional right now because I am back here and it's just crazy. I feel very confused but a lot of clarity at the same time. It's been a lot." Besides a change of pace and environment, the move has helped Green cultivate a closer relationship with her parents while spending time with her grandmother who has reached 102.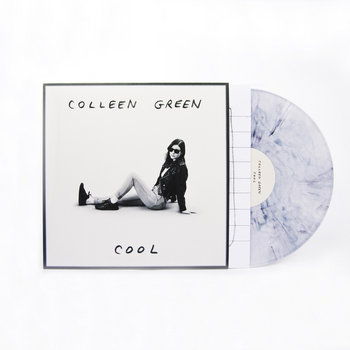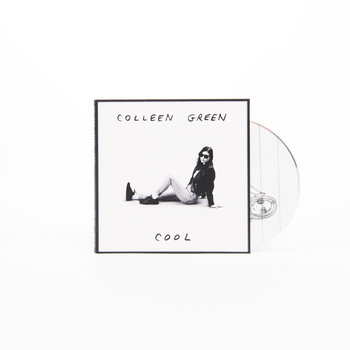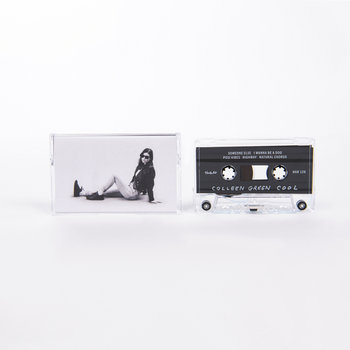 .
00:10 / 00:58
Merch for this release:
Vinyl LP, Compact Disc (CD), Cassette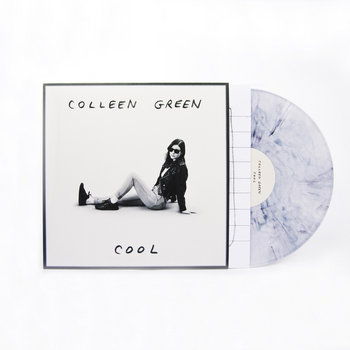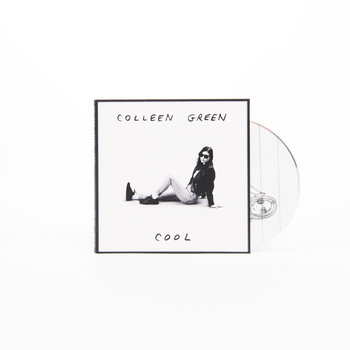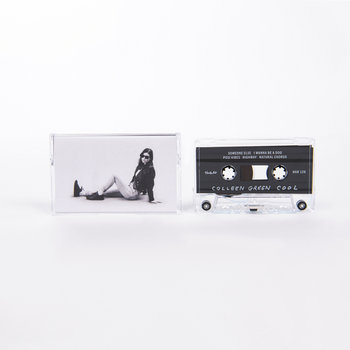 Reflecting on Green's music, it's hard not to consider topics of aging and the stages of life. In 2015 she released her breakout studio album, I Want To Grow Up. On the album's cover, Green is adorned with a party hat and her trademark sunglasses emphasizing her babyface, looking dispirited yet confidently bratty against a bubblegum pink background as she sits slumped under the album's title: I Want To Grow Up. 
I Want To Grow Up's title is a cheeky nod to the similarly age-obsessed Descendents and their 1985 album I Don't Want To Grow Up, echoing Green's gesture of naming her 2010 debut Milo Goes To Compton after the Descendents's Milo Goes To College, each title marking life stages for their respective artists. The Descendents not only wrote songs about parents, growing up, and rites of passage, but made a suffix of the word "age" itself, incorporating it into many of their titles including "Myage," "Bikeage," "Liveage," "Cameage," and, most astutely, "Marriage." "Milo Goes To College was one of those albums that really had an impact on me," says Green. "Somehow they managed to be so melodic and have really well-structured and well-written songs that were really poppy and really catchy but at the same time it's really viscerally angsty."
By 2015, it was clear Green had harnessed that musical expression of angst. Reflecting on the period, she recalls a recent tweet that described another artist's vocals as sounding like "if the weight of the world hadn't absolutely crushed Colleen Green." Laughing, Green describes feeling astonished but seen: "I was like 'Wow, okay, but this person gets it.' That was that album," she explains. "I felt exhausted. I felt like everything inside of me came out and I was just a withered up bag." 
The five years between the two albums were not so much a decision made, but a necessary period of recovery—one that paid off. "Recording Cool was a lot better. It just felt good," she says. This is evident not only in the album's carefree sound, but in its general sense of confidence. On Cool, Green takes a different lesson from punk, dropping the angst and turning towards the genre's penchant for economy. 
Simple expressions of desire have been an animating force since the dawn of pop-punk. In the genre's earliest stage, the Ramones crafted a lyrical trademark around the contraction "wanna" while the Buzzcocks penned odes to orgasms and forbidden love. Likewise, on Cool, Green explores her skill for the impactful one-liner, at times compacting a whole world of feeling into a few words. Case in point is the album's subtle, dreamy, instrumental outro, which has the contrastingly pointed title "Pressure To Cum."
Elsewhere, Green juxtaposes a boardwalk bounce (complete with multi-voiced harmonies) against the evocative question, "How much should you love a husband?," a line that Green tells me originated with a friend's tweet. The song comes off as playful and wry, but as Green divulges, that atmosphere belies much larger questions: "I'm 36 and I'm single. I think about marriage and relationships and love a lot. It's something I question a lot: Am I just conditioned to think this is what life is supposed to be? Can you be happy if you don't get married? Can you be in a long-term relationship with someone if you don't get married?"
Questions abound and, as if to stop from spiraling, Green responds with levity: "Humor has always helped me, maybe that's avoidant but I actually think it's a good way to communicate issues and pain. What's the alternative? I would be crying a lot more right now."
Green channels her feelings at the many upturns life hands her into her own bubbly sound. Her songs dance around metaphor via a few short hooks, pulling at the thread of a theme to see how far she can take it. On "Highway," for instance, Green compares another's disposition to a too-long drive ("It just goes on and on and on"), while "Chorus" takes delight in the sound of a lover's voice ("Your voice has a natural chorus…the only thing I can hear.")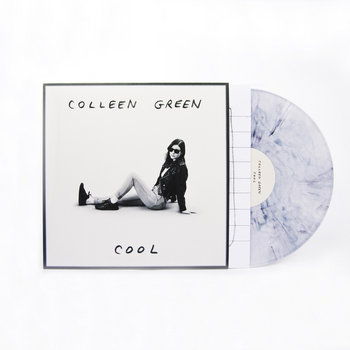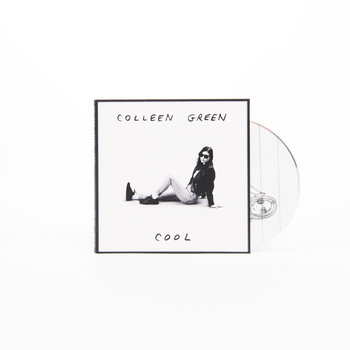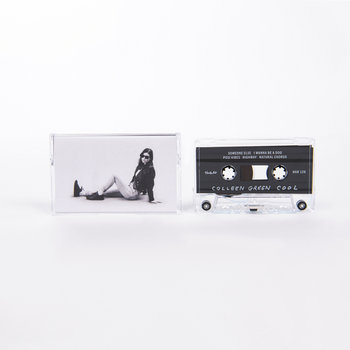 .
00:10 / 00:58
Merch for this release:
Vinyl LP, Compact Disc (CD), Cassette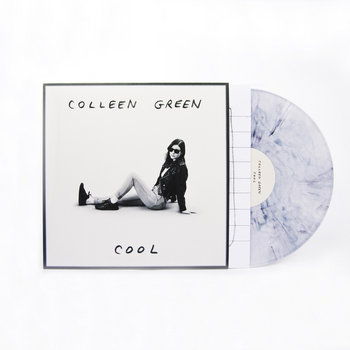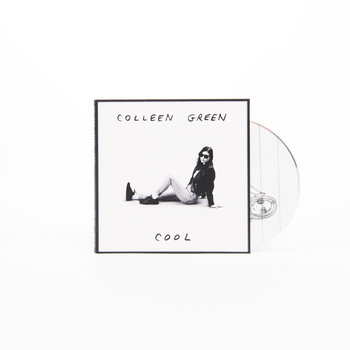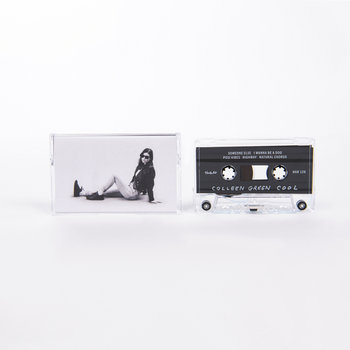 On the album's lead single, "I Wanna Be A Dog," Green uses the extended metaphor of the title as a way to explore and imagine a simpler way of life. Regarding the meaning of undeniably playful tune, Green initially responds with a joke ("I just lay around all day too and thank God the TV is on, otherwise I'd be so lonely"), but it's not long before deeper feelings surface: "I remember wishing I had a better way to communicate with other people other than having to talk because I was feeling a lot. I try to talk to people and they don't understand me. I'm barking at a closed door, screaming at a wall. I wish there were a more clear way to communicate my feelings that they would be understood. With a dog it's like: these five things they do tell you this, this, and this. That would be great."
When asked what she thinks this latest stage of life might bring creatively, she tells me of a Christmas album and "a pop-punk project that is really stupid" before digging deeper. "This is a new stage of my life. My stage that I just got out of was my California stage. My walkabout, moving across the country, moving to L.A. completely by myself, being forced to figure shit out on my own. That's what that era was all about for me. Now, I don't know what this era holds. I guess [I'm] just figuring out what to do with all that." 
Throughout the conversation, Green refuses to shy away from a frank discussion of where she's at emotionally. When asked whether the topic of conversation is too much, she responds chuckling, "No, honestly, it's whatever you ask me right now." This is Colleen Green, in her own way processing the weight of the world, meanwhile hopelessly cracking a smile.