FEATURES
Collaborator Hopscotch
By Will Robin · July 24, 2015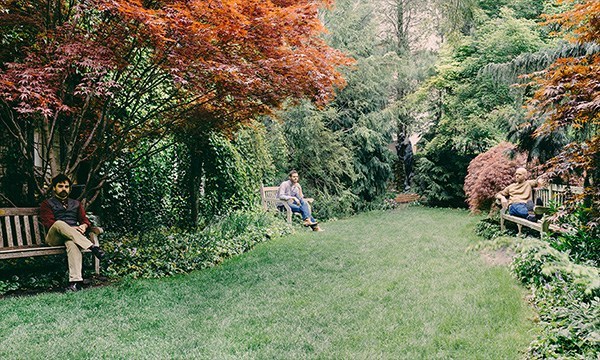 Here's a fun game I've been playing as of late: collaborator hopscotch. Start with an intriguing new release—let's say, Grant Wallace Band's Axle of the World (with Rabbit), out earlier this month on Two Labyrinths Records. Drink in the twisting bluegrass lines of the album's opening track, "Hengs":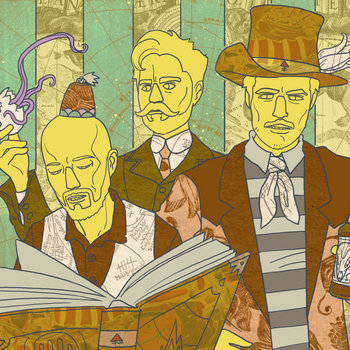 .
00:10 / 00:58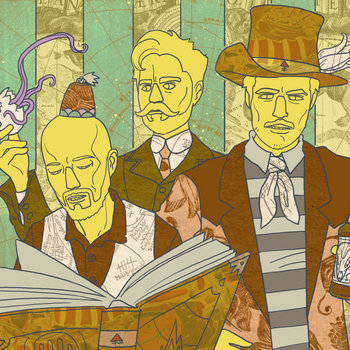 Next, pick an intriguing element—perhaps Luke Gullickson's bluesy piano dwelling under Ben Hjertmann's elastic voice—and find a new project. Possibly To Evening Lands, a set of charmingly mysterious songs with Gullickson on vocals and piano, accompanied by violinist Ellen McSweeney. The tune "Little Bird" starts out with an instrumental process reminiscent of Philip Glass, but soon becomes a jaunty dance and a lovely vocal duet.
.
00:10 / 00:58
Drawn to McSweeney's understated presence, hop another step in that direction. Get lost in her haunting song "Saturn," off the 2014 album The Wrong Idea, in which McSweeney harmonizes her voice in a gentle hush over lilting violin lines.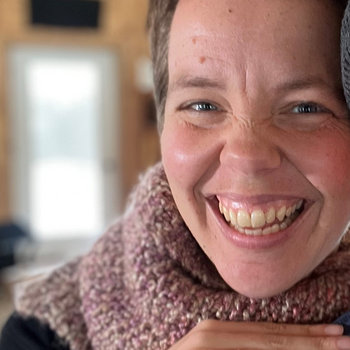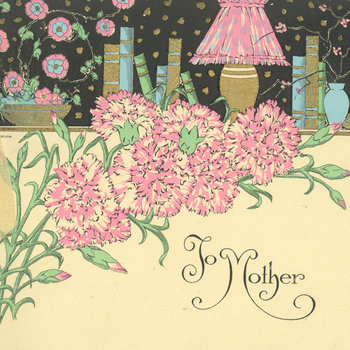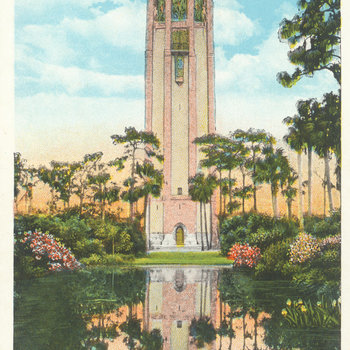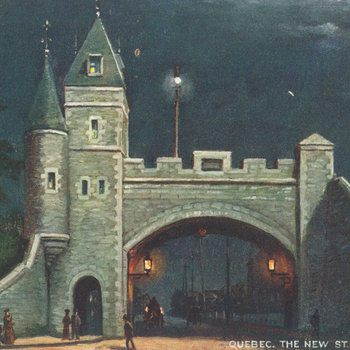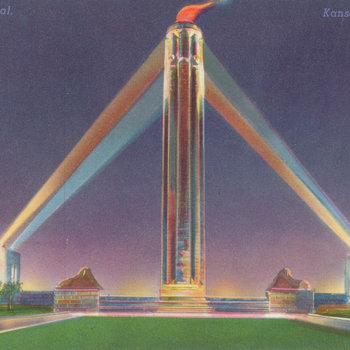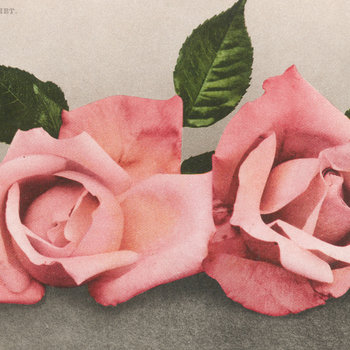 .
00:10 / 00:58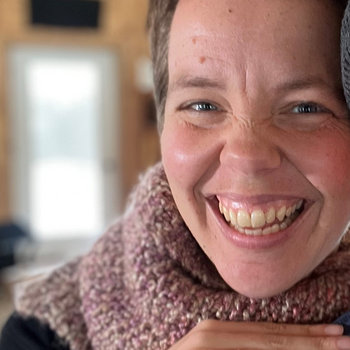 Merch for this release:
Poster/Print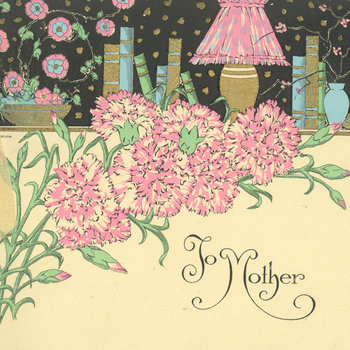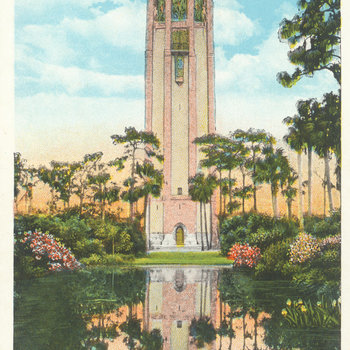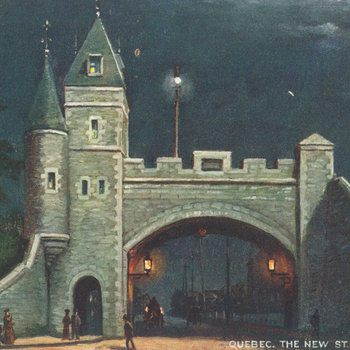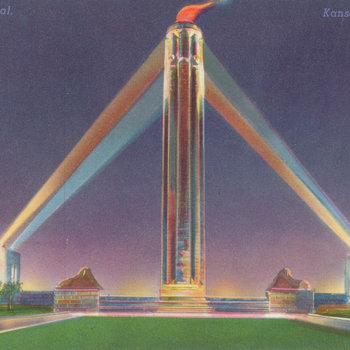 Alas, it's a solo album—a collaborative dead end! Go back one space and roll again. Let's try Gullickson's Open, a large-scale, minimalist work for viola and piano which, despite its length, somehow retains the folksy intimacy of the composer's three-minute songs.
.
00:10 / 00:58
Pursue the sound of Doyle Armbrust's viola and, next thing you know, you're listening to the Spektral Quartet—of which Armbrust is a member—and they're playing Chris Fisher-Lochhead's meandering and guttural Dig Absolutely: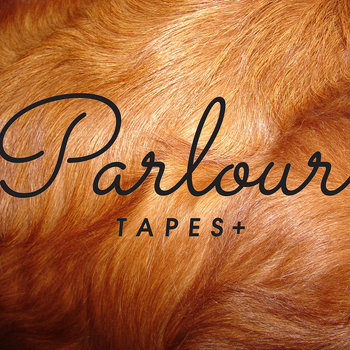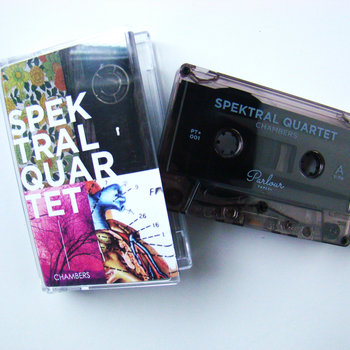 .
00:10 / 00:58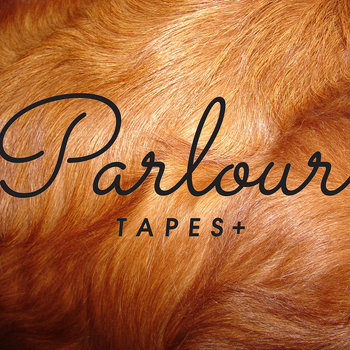 Merch for this release:
Cassette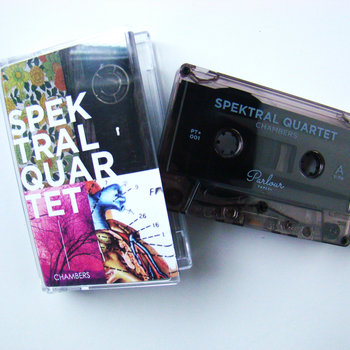 Now we're back where we began: Fisher-Lochhead plays the quivering viola part in Grant Wallace Band's "Hengs." (And if you dwell on that Spektral release for a bit longer, you'll discover a saccharine and spidery quartet from band member Hjertmann, too.)
This particular round of collaborative hopscotch sketches out an eccentric but seemingly unified musical multiverse, with Grant Wallace Band at an axis. And Grant Wallace Band is intriguing not only for its wealth of connections but also for its own music. Gullickson, Hjertmann, and Fisher-Lochhead met in college and grad school and came together in Chicago—where two of them were working on graduate degrees in composition at Northwestern University—before deciding to start a band in 2011. "All that time we were just bringing in scraps of material, workshopping tunes together, improvising together, and learning to be a band," Gullickson told me. "Most of the music on Axle had its origins during that year, though it all grew and changed a lot over a few years playing shows together and a few years working and reworking the album."
The band didn't intend to form as a quasi-bluegrass project, instead envisioning something closer to a jazz trio that would build from notated sketches and lead sheets to fleshed-out songs. "Hengs" started off with an initial compositional framework upon which the musicians improvised in rehearsal. "The bluegrass thing happened because we learned we loved singing together in three parts," Gullickson said, "and because we kept getting gigs at places with no piano, so we started using me more as a guitarist." The success of those three-part vocals is audible in "Hengs," which concludes with a seemingly ceaseless reiteration of the phrase "Dead man walking," in full-bodied harmony over an instrumental freakout.
The music of Axle cogently balances each musician's compositional ideas with a collective vision worked out in rehearsal. "The Game of 58 Holes," for example, was conceived by Gullickson—its casual introductory groove evokes Open—but transformed by the other players' hiccuping viola and mandolin riffs, as Hjertmann sings of strange realms ("I'm just a minor god and no one can recall my name"). There is a gentleness to the complexity: the voices of children sound softly in the distance during the song's instrumental interludes.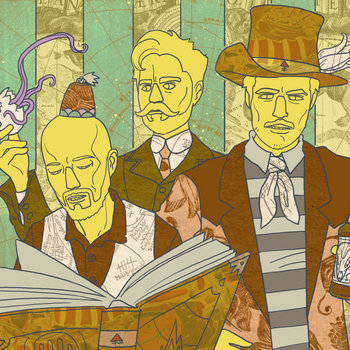 .
00:10 / 00:58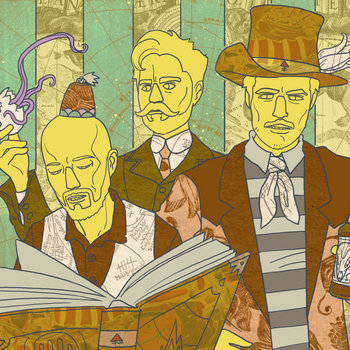 "For me, the ability to try things out in rehearsal every week was the biggest appeal," Fisher-Lochhead said. "Far more than inclinations toward a specific style, the band was and is characterized by a willingness to explore whatever ideas we would each bring in to rehearsal, no matter how off the wall or unfamiliar." That attitude is ingrained in the band's lyrics and its name, which takes after early 20th-century outsider artist Grant Wallace, who made incredible drawings as part of his experiments in telepathy and attempts to communicate with aliens. "Even where there's nothing obvious or explicitly connected to the art, the atmosphere of the record is suffused with a special combination of esoterica and whimsy," Fisher-Lochhead added.
It might seem similarly alien for three composers to form a bluegrass band, but it probably shouldn't. The new-music world has long been engaging with folkish idioms, from an ongoing American fascination with shape-note singing to William Duckworth's bluegrass-infused Time Curve Preludes. More recently, groups like Missy Mazzoli's Victoire and Matt McBane's Build have combined the immediacy of the band with the notated forms of the new-music ensemble. And the commitment toward improvisation outside perceived boundaries of genre has a strong Chicago precedent in the massively important Association for the Advancement of Creative Musicians, celebrating its 50th anniversary this year.
"The dream of GWB is the same dream that I have for my own music," Hjertmann said. (See, for example, his eclectic projects as Kong Must Dead.) "And that is to allow me to explore the depths of my own inclinations and desires as a musician and to explore the great expanses of possibility of what that could sound like. The chief distinction here is the great joy of working collaboratively, allowing us to create music as one entity, which means that the musical material itself will migrate and evolve through the collective will of the band."
That collective exploration is palpable in "Land of Lenu," in which Hjertmann sings windy, peculiar phrases – "The deep blue mathematics of what's behind" – atop a composite drone that echoes La Monte Young's Theatre of Eternal Music. The music takes a creepier turn as additional voices enter, accompanied by stressfully unremitting strumming and the manic gurgling of a bassoon. And now, we're back in the game of collaborative hopscotch—that bassoonist is Katherine Young, the composer responsible for the Parlour Tapes+ release DILIGENCE IS TO MAGIC AS PROGRESS IS TO FLIGHT. That mind-boggling album centers on J. Austin Wulliman—of the Spektral Quartet!—with Young's electronics and contributions from the Chicago ensemble dal niente.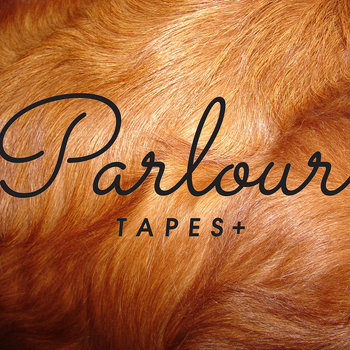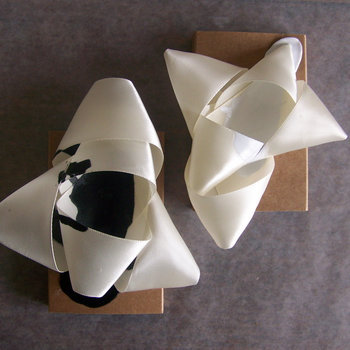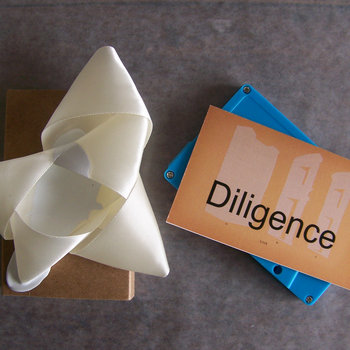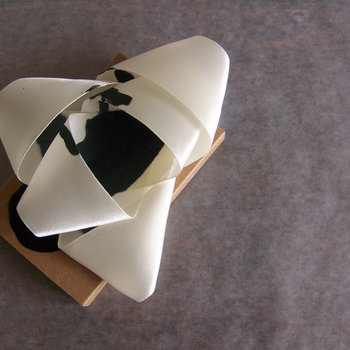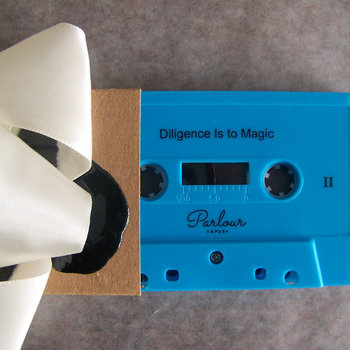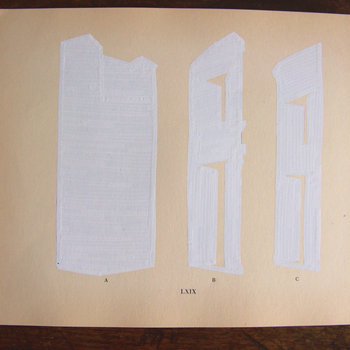 .
00:10 / 00:58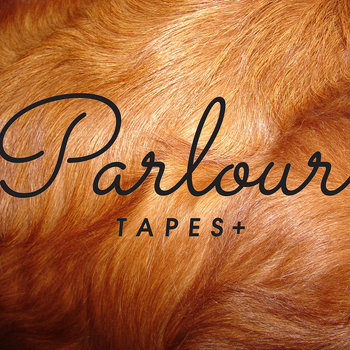 Merch for this release:
Cassette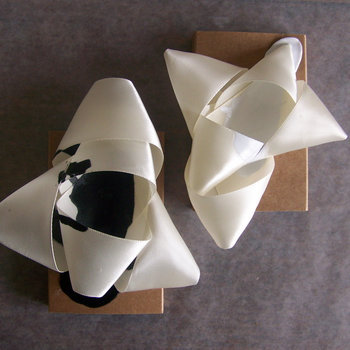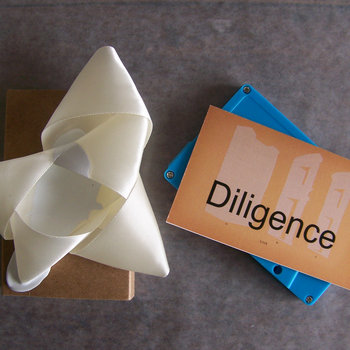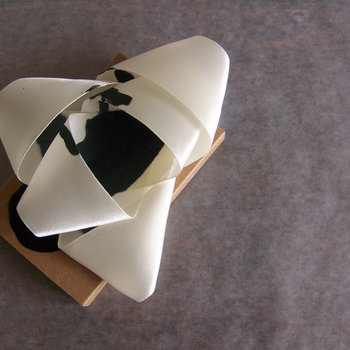 As Grant Wallace Band evolved over several years, so too has the quirky Chicago new-music scene. I myself left the area in 2010 after graduating from Northwestern, and remembered Spektral and dal niente as promising developments. When I checked back in on the scene for Bandcamp in 2013, I discovered a rich tapestry of strangeness, symbolized by the uncanny independence of Parlour Tapes+. Axle, an unfamiliar transformation of the familiar, slides into that activity with ease.
"We definitely grew to exist in and around the Chicago new-music community, which has been blooming, exciting, and mutually supportive over the last several years," Gullickson said. "Really I just feel indebted to all the individual musicians who helped make that place what it was while I was living there." Since then, the three bandmembers have scattered—Gullickson lives in New Mexico and Hjertmann in North Carolina, though Fisher-Lochhead remains in Chicago.
But they plan to continue collaborating across long distances, gradually shaping their music—and an in-the-works Kong Must Dead album—just as they did with Axle. "A big part of the story of Axle is the returning to it again and again as time passed in all of our lives, because each time we set it aside for a month or two and then came back, there was an implicit process of editing and testing, weighing all of our previous decisions with new perspective," Gullickson said. "That said, we also tried to maintain the humor and spontaneity of the thing."