FEATURES
A New Compilation Celebrates the Futuristic Rave Music of the Late Colin Ward
By Sam Goldner · April 10, 2020
Denver is home to one of the most tight-knit and eccentric DIY scenes in the country, one that encourages experimentation, championing unique voices across their community. Experimental artist Colin Ward, who passed away in February 2018, was considered by many to be the embodiment of that community's spirit.
"It's hard to resist the urge to talk about the future of music when thinking about Colin's work," says Isabel Barnes of Rhode Island-based experimental label Noumenal Loom. This month, the label is releasing Neotropical, a posthumous collection of Ward's music lovingly assembled by his friends and collaborators. "It's future music—it's in a moment, one step ahead of the moment, fluid and present and playfully in-time. There's a lightness to it while also being extremely thoughtful and introspective."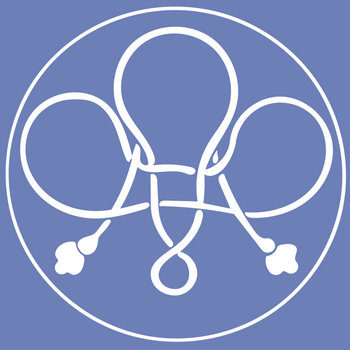 .
00:10 / 00:58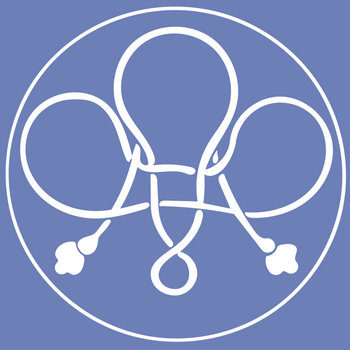 Merch for this release:
Cassette
Summing up Ward's artistic approach is a tall order considering the massive amount of music he released, whether as Killd By, Alphabets, Dj POoLsiDe, Bangplay, phonebooks, or any other of his numerous guises. While he often flitted between mutant pop, lo-fi noise, and hypnagogic collages, he was particularly fascinated with dance music, sculpting colorful worlds where vaporous glitches and new age ambience combined with hardcore techno. "It does feel like there's a connection in his work, whether it is intentional or not, to '90s rave culture, and much of the music that both influenced and came out of that," says Barnes. "Colin's rhythms sometimes have elements of footwork, but he was also a prolific percussionist, and I'm sure his interests extended far beyond that. It's also a natural evolution of the work coming out of labels like Hippos in Tanks, Night Slugs, Príncipe Discos, Where to Now, etc."
Ward was an unavoidable presence in Denver's music scene, tirelessly working to create art out of whatever trash he could find. He could regularly be found busking on the 16th Street Mall, banging out endless rhythms on a set of paint buckets. "He had this ability to turn the most mundane situations into these intense, magical experiences," says Ryan McRyhew, a longtime Denver DIY veteran whose hardware-driven dance music under the Entrancer moniker has been released on labels including Oneohtrix Point Never's Software imprint. McRyhew shared Ward's interests in old-school techno, acting as a mentor to Colin and taking him on some of his first tours. "To me it felt very timeless, the aesthetic that he was utilizing. A lot of mutated ideas of technology and nature that could either exist now, hundreds of years from now, or in some unknown, pre-historic era."
Ward's practice revolved around Rhinoceropolis, the legendary Denver venue that served as home for many of the city's local artists until its sudden closure in 2016 following the Ghost Ship fire. Ward had been living in Rhinoceropolis at the time, and the venue's closure dealt a huge blow to a scene already fighting to survive. Ward had struggled with depression and drug use throughout his entire life, and his death by suicide sent a shockwave through the scene that still reverberate today.
"A lot has changed since Colin passed away. There is a tremendous void in many of our lives," said Luke Thinnes, who records as French Kettle Station. "He was really good at bringing people together and inspiring pretty much everybody that he crossed paths with." After Colin's passing, Thinnes worked along Ward's longtime bandmate and best friend Stephan Herrera to help complete the release of Neotropical, which had already been underway before Ward passed. "Choosing the tracks for this release was difficult because I will never know how Colin would feel about my selections. But I did my best to assemble something congruent and capture some of the highlights from his 2016 and 2017 work."
.
00:10 / 00:58
Merch for this release:
Cassette
Ward's friends and family are hopeful that the release will not only give his music a larger platform, but also shine a light on his expansive back catalogue. "These recent tracks were what we decided to showcase with the release, although I do strongly believe his back catalog needs to be heard and deserves a re-release," said Herrera. Navigating Ward's many releases can be daunting, but there are countless gems to uncover. His Dj POoLsiDe vol. 1 mixtape is a manic, nonstop rush of throbbing bass and chirping MIDI that would make Foodman proud. Bangplay, a local supergroup consisting of Ward, Thinnes, and experimental pop wizards Cop Circles and Ben Donehower, made one album of unhinged digital jazz-punk before burning out. And Recovery, one of the last albums Ward ever released, is electro-pop at its most primal, a psychedelic vision of deconstructionist dance music.
"Colin's work has uplifted and pushed our personal creative practices, and we want that inspiration to extend to as many people as possible," Barnes and Garrett Crosby of Noumenal Loom say about this release. Proceeds from Neotropical will be donated to the CRFW Fund, a grant program set up in Colin Ward's name to help DIY artists in Denver. As the longtime champion of a scene in a city that hasn't always made it easy for artists, this release feels like a way of keeping Ward's spirit of community alive. At least in Denver, Ward's reputation as a forward-thinking visionary has already become legend. "I was just discussing this with H Lite the other night and talking about the new Lil Uzi Vert," says McRyhew. "Seeing that video was like, fuck. Colin totally made this track and designed the whole approach. And he did that in the Recovery era of Killd By in 2015."
"We are going to be seeing his influence, whether direct or indirect, for years to come," says McRyhew. "And that's really beautiful to me."