FEATURES
How Screamo Icons City of Caterpillar Rose From the Ashes
By Jeff Terich · October 04, 2022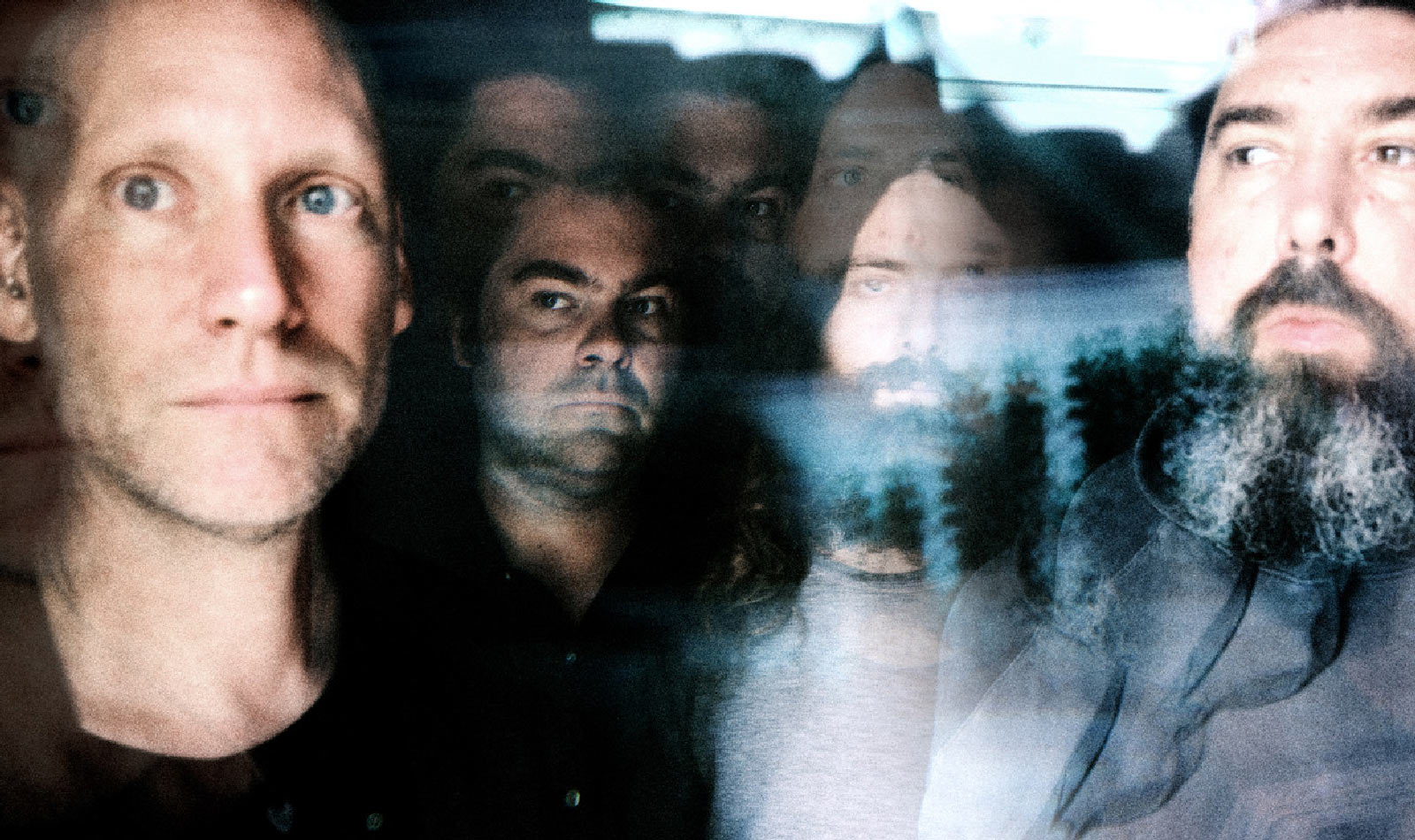 Brandon Evans sounds amused, if somewhat disoriented, when he talks about discovering that his band, City of Caterpillar, had become an online cult phenomenon more than a decade after they broke up. "We were aware of it," Evans says. "But what that means is so ethereal and surreal. When you don't experience it in real-time, in the real world, I guess you can be doubtful."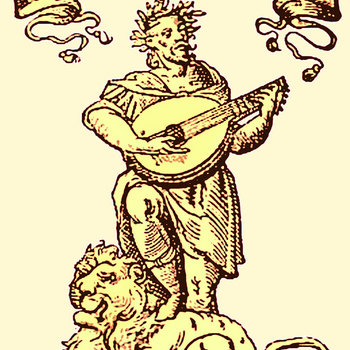 .
00:10 / 00:58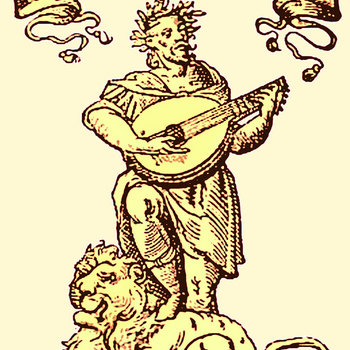 The Richmond, Virginia hardcore group weren't together long, releasing only one album in 2002 and playing their share of sparsely attended DIY basement shows. But their breakup in 2003 ironically coincided with the rise of file-sharing and online communities, turning a once underground workhorse punk band into a posthumous legend. Before long they were widely recognized as one of the most significant bands in the development of screamo. Where many of their peers at the time pushed hardcore to its most scathing and bloodthirsty limits, like Majority Rule or pageninetynine (of which Evans was briefly a member), City of Caterpillar balanced out those explosive tendencies with intricate, progressive structures and moodier atmospheric elements inspired in part by both The Cure and Godspeed You! Black Emperor. That progressive approach, however gradually, began to resonate with a new generation of listeners who hadn't had the opportunity to experience it firsthand.
The band's doubts still lingered in 2017, when City of Caterpillar reunited to play their first shows in 15 years. The performances weren't intended to open a door, but to close one. Their original drummer Ryan Parrish, who played on their debut album, was too busy with his other group, Darkest Hour, to ever tour with the band; in the interest of finding some closure, Evans, Parrish, guitarist Jeff Kane, and bassist Kevin Longendyke—all of whom have since been active in other bands (Evans in Gregor Samsa and Ghastly City Sleep; Kane and Longendyke in Malady as well as Verse en Coma, which also featured Parrish)—booked five reunion shows, which eventually ballooned into a proper tour after those initial shows sold out.
"As soon as we did that tour, we realized how much we liked playing that music again and being around each other as friends again," Evans says. "It could be a great reason to be in each other's lives again and make more art together. It was difficult at first. And we knew we didn't want to just go play a town again if we already did it as a reunion thing. We had to write a new record."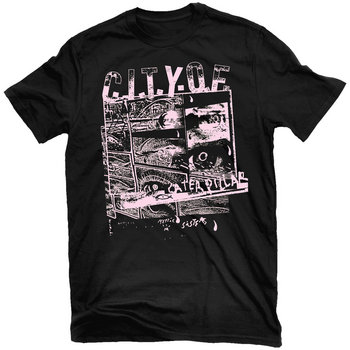 .
00:10 / 00:58
Merch for this release:
Vinyl LP, Compact Disc (CD), T-Shirt/Shirt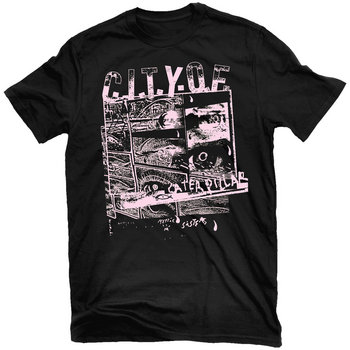 Mystic Sisters, arriving 20 years after their debut via Relapse, brings their legacy full circle with a set of songs that both feel connected to their until-now sole full-length while expanding and exploring where else they can go. There's a greater production clarity to these songs, but the rawness of their early material can still be heard in the muscular urgency of their new material. But the group uses that rawness to explore more experimental approaches and textures, like the slow-burn ambient post-rock build of the title track, the ominously escalating dirge of "Thought Drunk," and the gothic pall of closer "Ascension Theft…(Gnawing of the Bottom-Feeders)."
In their early years, City of Caterpillar wrote music that came naturally, without much thought to how it was received. But the environment they enter with Mystic Sisters is one where audiences have a specific perception of the group and how they sound. City of Caterpillar now belongs to so much more than its four members, Evans says, and the group wanted to honor that.
"It kind of became its own thing," he says. "It was more popular, and we didn't want to tarnish that. So we had to somehow stay within whatever that realm was. But thankfully it was already so open a realm that it helped us find excitement and new life and still experiment within it. It's always been this very wide-open kind of dynamic. It has to be full of rawness and energy. Those rules were there, but it was definitely different because we would talk more about the music this time, whereas before it would just happen. Then, we were incorporating and trying new things, but I don't know if it was really talked about. It just sort of happened. You get into a room, make noise, and say 'that worked' or 'that didn't.'"
As they enter a new stage of their second act, City of Caterpillar take nothing for granted. They're making good on the promise of something that didn't find its audience in its own time, and the band members approach this new era with the awareness that nothing is permanent.
"We have total appreciation for this moment now," he says. "When it was happening, it was just happening and it was lightning speed. And it still is. But we were much more appreciative in those reunion shows and making the record and treating it more like, 'who knows if this will happen again?'"