FEATURES
Inside Christopher Larkin's Darkly Elegant "Hollow Knight" Score
By Sam Goldner · November 02, 2018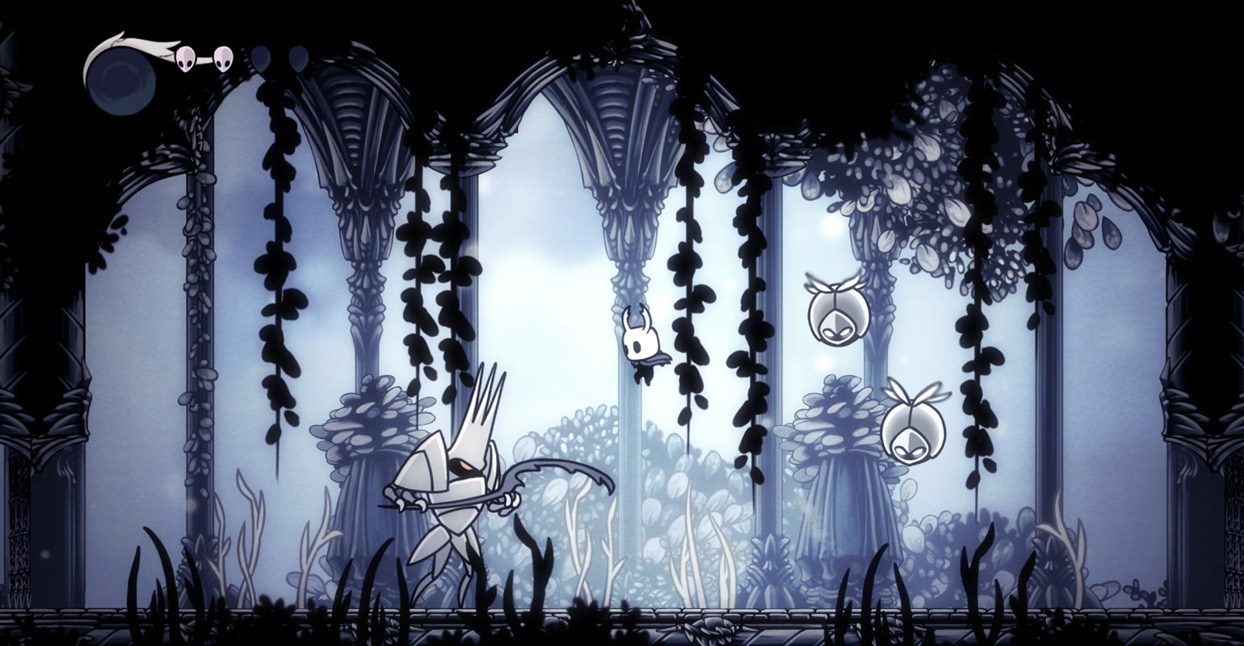 Anyone who's ever dabbled in the Dark Souls franchise will notice some striking similarities upon firing up Hollow Knight. Between the game's ominous, gothic overtones and punishing difficulty (it's not uncommon for players to lose all of their hard-earned currency in mere seconds) the debut platformer from Australian game studio Team Cherry often feels like the side-scroller answer to Dark Souls' demanding rabbit hole of intensity and commitment. But where Team Cherry's Kickstarter triumph carves out its own identity is in its surprisingly approachable tone; taking place in the magnified insect kingdom of Hallownest, Hollow Knight balances its darkened lore and ruthless gameplay with lighthearted, charming characters and an ever-flowing overworld, creating a surprisingly accessible adventure out of the same brutal mechanics that often scare players away. 
Christopher Larkin's score plays a huge part in welcoming players into the sprawling, forsaken world of Hallownest. "One of the things Team Cherry mentioned to me is that the game needs to evoke a sense of dark elegance and melancholy," the Adelaide-based composer and sound designer explains over Skype. His rich score for the game (and by extension, its DLC) draws on any number of cinematic and gaming influences, from the melancholic film scores of Studio Ghibli composer Joe Hisaishi, to the textured, minimal classical music of Debussy, to the whimsical game melodies of Nintendo tunesmith Koji Kondo.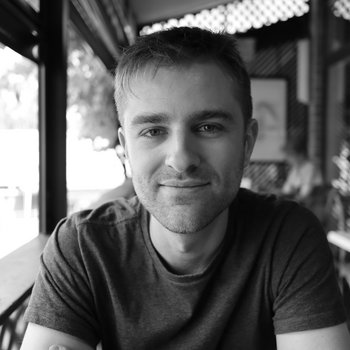 .
00:10 / 00:58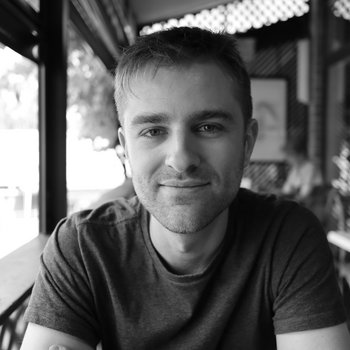 Merch for this release:
2 x Vinyl LP
Larkin tempers Hollow Knight's bug-filled fairy-tale world with a deep sense of mystery and wonder right from the start, as the player dives into the desolate underground pathways of Forgotten Crossroads, the game's eerie opening level. Layering a slow, sweeping string melody with distant harp and ghostly sound effects, Larkin establishes an air of mystery on "Crossroads"—or as he puts it, "a sense that there was once a prosperous kingdom here…but it's no longer." In presaging the intriguing adventure that lies ahead, the music urges its audience to explore Hollow Knight to the fullest: "Why did that happen?" the composer asks, switching to the players' perspective. "I kind of want to find out."
.
00:10 / 00:58
Merch for this release:
2 x Vinyl LP
The son of a classical conductor, Larkin grew up developing his own composing chops from an early age, with some of his biggest inspirations coming from big-time Hollywood score composers like James Newton Howard and Thomas Newman (you can even hear some Danny Elfman in magical nocturnes like "Kingdom's Edge"). As a huge fan of the golden Nintendo 64 era of adventure titles like Banjo-Kazooie and The Legend of Zelda: Ocarina of Time, Larkin was always attracted to the idea of composing music for video games, even going so far as to develop a few small games of his own while he was still in school. He eventually fell into more steady work composing for film and TV, including a number of gigs working in Australian children's television—a crash course for him in learning how to tell simple, relatable stories through music.
Reflecting on his work on the Australian kids show The Adventures of Figaro Pho, Larkin says, "The characters didn't actually speak in discernible words, so the music had to play a really large part in the action and the drama. I think I enjoyed this the most, making the music match up to humorous idiosyncrasies of the characters. In this way, you kind of become the character on screen, which is fun." Just listening to Hollow Knight tracks like the regal harp elegy "The White Lady" or the zig-zagging harpsichord flight of "Mantis Lords" illustrates Larkin's ability to paint detailed pictures of these pieces' respective characters, whether you've actually played the game or not.
Larkin's film work eventually led him to meeting more people in the video game sphere, and soon enough he was becoming one of Adelaide's go-to soundtrack composers. Of his early projects, his score for the minimal puzzle game Expand earned praise for its striking ambience and looming tones, but it was with Team Cherry that Larkin found his greatest partnership yet. A small studio headed up by mutual friends Ari Gibson and William Pellen, Team Cherry's successful Kickstarter project for Hollow Knight inspired Larkin to send over some ideas for what a theme for the game could sound like. Soon enough, he was brought on as Hollow Knight's lead composer and sound designer.
Perhaps the most engrossing aspect of playing Hollow Knight is the sheer sense of exploration one gets from leaping between cavern after cavern in search of the mystery at the heart of Hallownest. "Part of the experience of what makes Hollow Knight so great is that process of self-discovery for the player," Larkin says, going on to compare its open-ended format—which gives players a considerable amount of control over how they want to weave their way through Hallownest—to classic adventure games like The Legend of Zelda and Metroid, which are similarly, famously devoid of hand-holding. Every area of the game, whether it's the lush undergrowth of Greenpath or the mushroom-dotted Fungal Wastes, carries its own visual and sonic theme, widening the game's scope and deepening its ambiguous story at every turn.
.
00:10 / 00:58
Merch for this release:
Vinyl LP
"We played a lot with really subtle sounds, so it might be in the sound of the room itself, like a few drips that occur, and the echo that results from that giving the area a sense of space," Larkin tells me about Team Cherry's sound design approach for each level, going on to describe its train-station hub, Queen's Station. "I think it was Queen's Station where we wanted to give a sense of memories, or what was once there before. So I used a lot of sounds of people hustling and bustling, traffic and things, and put a lot of echo and put it right down in the mix—so it kind of became like a memory."
Hollow Knight brings a surprising amount of depth and sorrow for a game that revolves around silly little bugs, and like the creatures that the story revolves around, the game can also be both cute and frightening in the same breath. While it offers its own intense, muscle cramp-inducing challenges to players who truly want to push themselves to their limits, the world that Larkin and Team Cherry have built is as inviting as it is foreboding, daring players to dig as deep into the soil as they possibly can. Larkin believes that it's that same sense of difficulty and dread that ultimately forges such a deep, subconscious bond with the player; Hollow Knight may be tough, but its score suggests that the vicious, unforgiving expanses of Hallownest aren't as scary as they might seem.
"You get a sense of ownership over the enemies that you've defeated and the areas that you've conquered," he says. "It gives a sense of being able to conquer things, I think—which maybe is a part of our human nature."