FEATURES
Chris Whiter Explores Jazz Dystopias
By Philip Freeman · October 13, 2016
Chris Whiter didn't set out to make an album about Brexit (the UK's recent decision, via public vote, to leave the European Union), but when you're a British jazz musician and you record a multi-part composition called The Borderline Suite, with track titles that include "Dystopia," "Fool's Paradise," and "New World," people are going to draw inferences. And he's fine with that—as long as it's clear that it wasn't his intention.
"With this," he says, "there's intentionally an overarching story of a character who's starting in a poor background and has aspirations of going to a better place, and that kind of develops over the suite. But what I didn't want to do was tie it down to any particular geographical or political context, because I feel that kind of creates connotations or assumptions of a certain sound."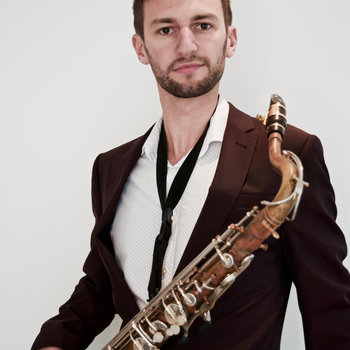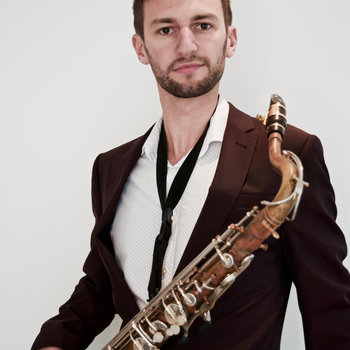 Merch for this release:
Compact Disc (CD)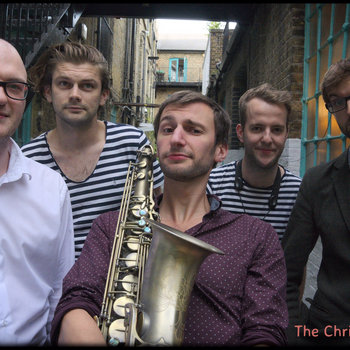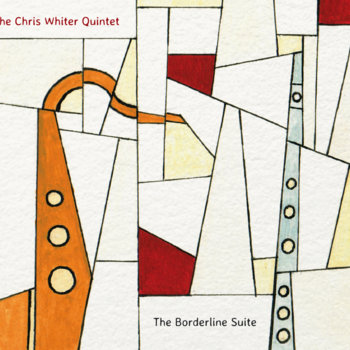 That said, he's as unnerved as many British artists by his countrymen's choice, and worries quite a bit about its impact on his own ability to make a living with his art, and the broader impact on creative exchange. "Obviously, I was very adamantly in favor of staying in the EU," he says. "In the arts in general, I barely know anyone who was in favor of leaving. The arts are quite unanimously in favor of being part of the EU. The National Youth Jazz Orchestra recently had a collaboration with a national youth band in Germany that they're trying to keep going, there are some really strong links that are developing between different scenes in different countries."
"The hope I have," he continues, "is that … [people in] the arts are very good at working together, so hopefully the actual art scene across Europe won't be too affected. Being part of the EU is a very important thing, and wanting out was a bit of a tragedy, I think. I just hope it doesn't have this knock-on effect where the smaller projects—or the things that aren't sort of flagship projects or institutions—are affected, which would affect future generations and future projects."
Whiter—a saxophonist, composer and arranger—got his start (and met Chris Eldred, who now plays piano in his quintet) in England's National Youth Jazz Orchestra. He initially began crafting The Borderline Suite as a PhD project, with the goal of finding new ways to combine jazz with electronic sounds, avoiding synth patches and programmed rhythms and focusing on more abstract explorations. The result is an album that combines traditional jazz instrumentation (two players on saxophones and flutes, plus keyboards, bass, and drums) with ominous rumbles and buzzes that creep in from the corners, or otherwise softly augment the music in vaguely disquieting ways.
Merch for this release:
Compact Disc (CD)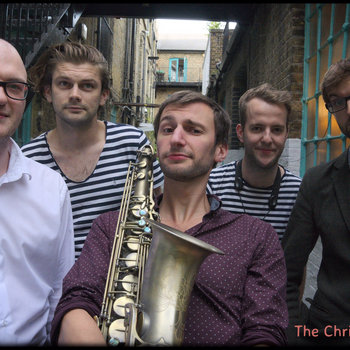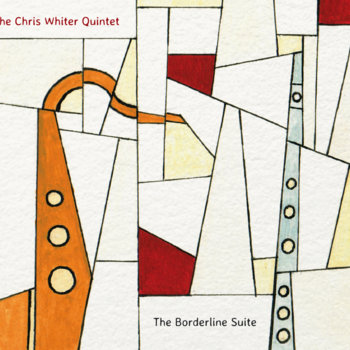 "A lot of the sounds actually come from various sources, like creaking chairs—sounds I've recorded almost accidentally and then sampled and manipulated," he reveals. "That's what I wanted to do, to effectively use the ensemble as a sound source for developing these extra elements that, I hope, enhance the tracks."
The songs on The Borderline Suite, both the five parts of the main work and the two that open and close the album ("Boneyard 309" and "Loops"), are mainstream-ish, traditional-ish small group jazz. Whiter and Sam Miles are a tight saxophone duo, harmonizing on intricate melody lines, then splitting apart to go on individual journeys. Behind them, pianist/keyboardist Eldred, upright bassist Sandy Suchodolski, and drummer Joe Evans set up grooves that swing, but just as frequently snap and clatter. On "Part IV – Borderline," the ensemble slowly ascends from a soft, vaporous ballad, with Whiter on flute, to a gradually toughening groove, eventually erupting into free jazz, complete with screaming tenor sax. Throughout the album, Evans' drumming has an edge, and a tough snare sound, that drives the music toward funk and, at times, suggests instrumental hip-hop. Eldred's piano solos are melodic and looping, often building the music from small repeating cells that recall Steve Reich and Philip Glass.
The music always has the feel, so crucial to jazz, of organic, real-time interaction between players. This is particularly impressive when you consider that Whiter composed the suite much more completely than many jazz bandleaders, who will typically write a melody to open and close with, then allow soloists to fill in the rest of the space as they choose. "I started in classical music back in the day," he says, "and shifted toward jazz when I was a teenager. So I've got a kind of mixed background in writing both on the classical and jazz sides. So my compositions are quite written and structured, quite scored out, but I don't want my work to be so tightly composed that I don't give the players a chance to explore and push the music in slightly different directions." He understands that it's important to let go of the leash at times. "Like the openings of Parts I and III, there's a lot of scope for how the composition can sound. I want, in those moments, for the musicians to play off each other. I want that spontaneity. But at the same time, the works are through-composed, so as a composition, they'll have a similar sound arc when they're performed.
Merch for this release:
Compact Disc (CD)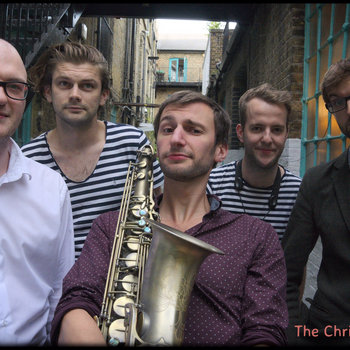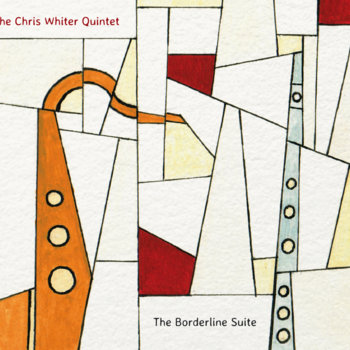 "One of the things that's always been very important with my writing is the live element," Whiter continues, emphatically. "I want the [music] to work acoustically. The suite is written in a way that it can be performed acoustically—it doesn't actually require those kinds of electronic sounds. But I can use the electronic elements to kind of enhance the sound world and bring out some aspects of the works or compositions."
Of course, the question of when and how the music will be performed live is on Whiter's mind. The group gets together occasionally around London, but the visa costs associated with Brexit may sharply curtail touring opportunities in Europe. "Once the dust settles, we'll get a better understanding of what effect or impact it will really have," he says. "We all hope we can find ways, especially in the arts, of not having it have such a heavy impact on funding and support. Hopefully, Europe and the arts [community] will find a way around the issue."
—Phil Freeman